When to plant allium bulbs for stunning purple blooms in your garden next year
Trying to figure out when to plant allium bulbs? Look this way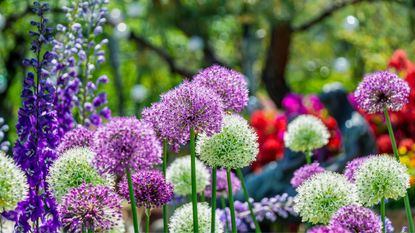 (Image credit: Getty Images)
Figuring out exactly when to plant allium bulbs is a must for anyone who has those vibrant globe-like flowers on their list of must-try garden ideas for next year.
Oh sure, you can buy them ready-grown from your local garden centre, but they usually retail somewhere between £10 and £15 a pop. So, yes, putting the work in and growing them from bulbs yourself is absolutely going to save you money.
Considering alliums are always a beautiful addition to garden border ideas, we can't see them going out of fashion anytime soon. Here's what you need to know...
When to plant allium bulbs
Before we get started, it's worth thinking about what type of alliums you are hoping to grow in your garden.
'Alliums are quite a broad family of plants,' says Joseph Clark of @JoesGarden fame. 'From onions, leeks and garlic, to the most amazing flowers that stand proud in any flower bed!'
As a child, Joe spent a lot of time with his great grandmother in the garden, learning about the different plants, growing fruit and veg and spotting all the animals in the garden. Nowadays, Joe utilises his abundance of innovative growing ideas to create easy and fun recipes to help his audience lead more healthy and environmentally-friendly lives (whilst also saving money). He recently launched a gardening subscription box service called 'Garden with Joe' which can be found here.
It's worth noting that, much as garlic and onions are among the best vegetables to sow in October, so, too, are their flowering cousins.
'The bulbs for flowering alliums are, in my experience, best planted in early to mid autumn – which for me is mid-October,' says Joseph. 'This will give them the best shot at having a longer time in bloom in the following year.'
Andrew O'Donoghue, one of the co-directors at Gardens Revived, agrees, noting that flowering alliums are best planted before the first frosts, when the soil is still warm.
RHS-trained gardener Andrew O'Donoghue set up Gardens Revived with his brother, Christopher, in 2018 to create a thriving family business. Together, they have worked on residential gardens, listed buildings and gardens, flower shows and large estates with some exceeding 70 acres – many with historical significance.
'Planting flowering alliums in October gives them ample time to establish roots over the winter,' says Andrew.
'And this, in turn, means that they should bloom beautifully from late spring to early summer.'
Once you've decided when to plant allium bulbs, be sure to find the perfect spot in your garden for them.
'Alliums are perennials, which means that they will keep coming back each year,' warns Joseph.
'Make sure to plant them in the perfect location, and only plant healthy bulbs with the root side down – or sideways if you're unsure, as they will usually right themselves while growing.'
Best places to buy allium bulbs
Now that you've figured out when to plant allium bulbs, it's a good idea to stock up on some. Allium crisophii, with its large showy globe-like bunches of tiny flowers, is a great way to make a splash in your garden borders – while tall alliums, such as Allium stipitatum 'Mount Everest', will add some structure.
Late-flowering alliums, like Allium sphaerocephalon, are a great way to add coloir to your garden over the summer. And, if you have a north-facing garden, try something like Allium moly 'Jeannine' (it's brilliantly suited to woodland conditions).
Whichever you prefer, try shopping from the following stockists:
Once you've chosen your allium bulbs, all you have to do is plant them! Make a hole about four times the diameter of the bulbs, and plant smaller growing alliums 7.5-10cm apart.
Taller species, meanwhile, need at least 20cm between the bulbs. All varieties can be planted in containers, all prefer not to be planted when it's cold and wet outside – so best be quick and get yours in the ground before October ends.
Good luck...

FAQs
What month is best to plant allium bulbs?
The best time of year to plant allium bulbs is October, as it means the soil will be warm enough for roots to establish themselves before the winter chills take hold.
'I have planted allium bulbs all the way into the new year before, and while it worked I would not recommend it,' says Joseph.
'Firstly, the best of the bulbs have already been sold, and you are left with inferior bulbs, and secondly, you are gambling with Mother Nature not giving us any really hard frosts.'
Can I plant allium bulbs in September?
While you can plant allium bulbs between September and November, it's worth thinking about when you would like your flowers to bloom and work backwards from there.
If you're not ready to plant them as soon as you buy them, remember that you can open up the packets to let air circulate the bulbs.
Just be sure to store them in a cool, dry place.
Do you soak allium bulbs before planting?
Unlike some bulbs, you do not need to soak allium bulbs before planting them. Just be sure to give them a water after they're in the ground if the soil is quite dry.
How do you plant allium bulbs?
'These beautiful spring flowering bulbs are prized for their globe shaped flowers, and come in a range of sizes, but planting them is actually very simple,' says Morris Hankinson, director of Hopes Grove Nurseries.
'Plant them in mid-autumn before the first frost, ideally in the first half of October. Plant them at a depth of 4X the diameter of the bulb in a sunny spot and in well drained soil (they dislike waterlogged, boggy soil).'
Can you plant allium bulbs in pots?
Alliums absolutely grow well in pots, 'provided the pot is a good size and you can comfortably plant them at 4X their diameter,' says Morris.
Whatever you do, though, he urges that you 'plant them in bold groups for the most striking effect'.
Get the Ideal Home Newsletter
Sign up to our newsletter for style and decor inspiration, house makeovers, project advice and more.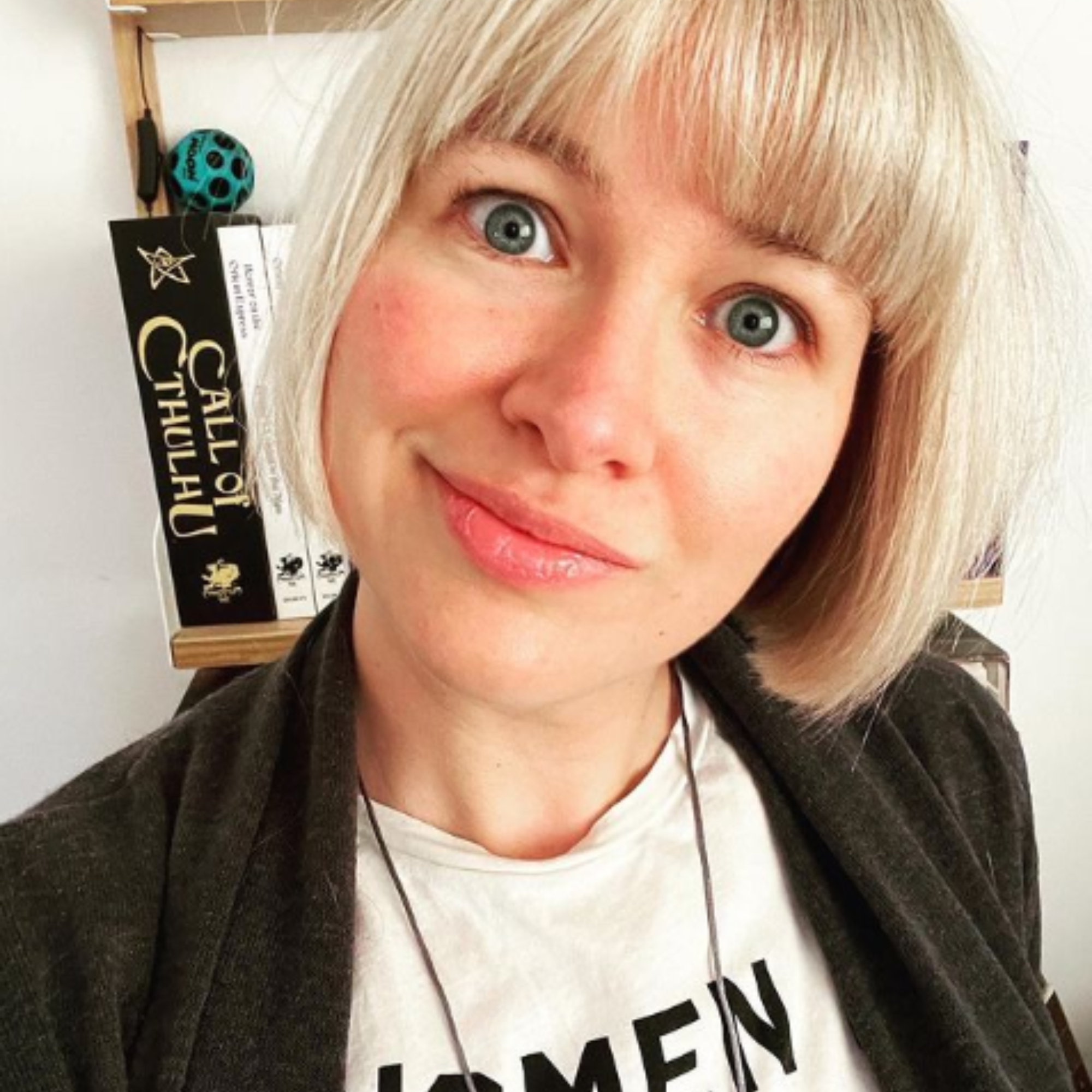 Kayleigh Dray became Ideal Home's Acting Content Editor in the spring of 2023, and is very excited to get to work. She joins the team after a decade-long career working as a journalist and editor across a number of leading lifestyle brands, both in-house and as a freelancer.