The best ways to clean decking - with and without a pressure washer
Clear the cobwebs and get your decking ready for spring with our easy how to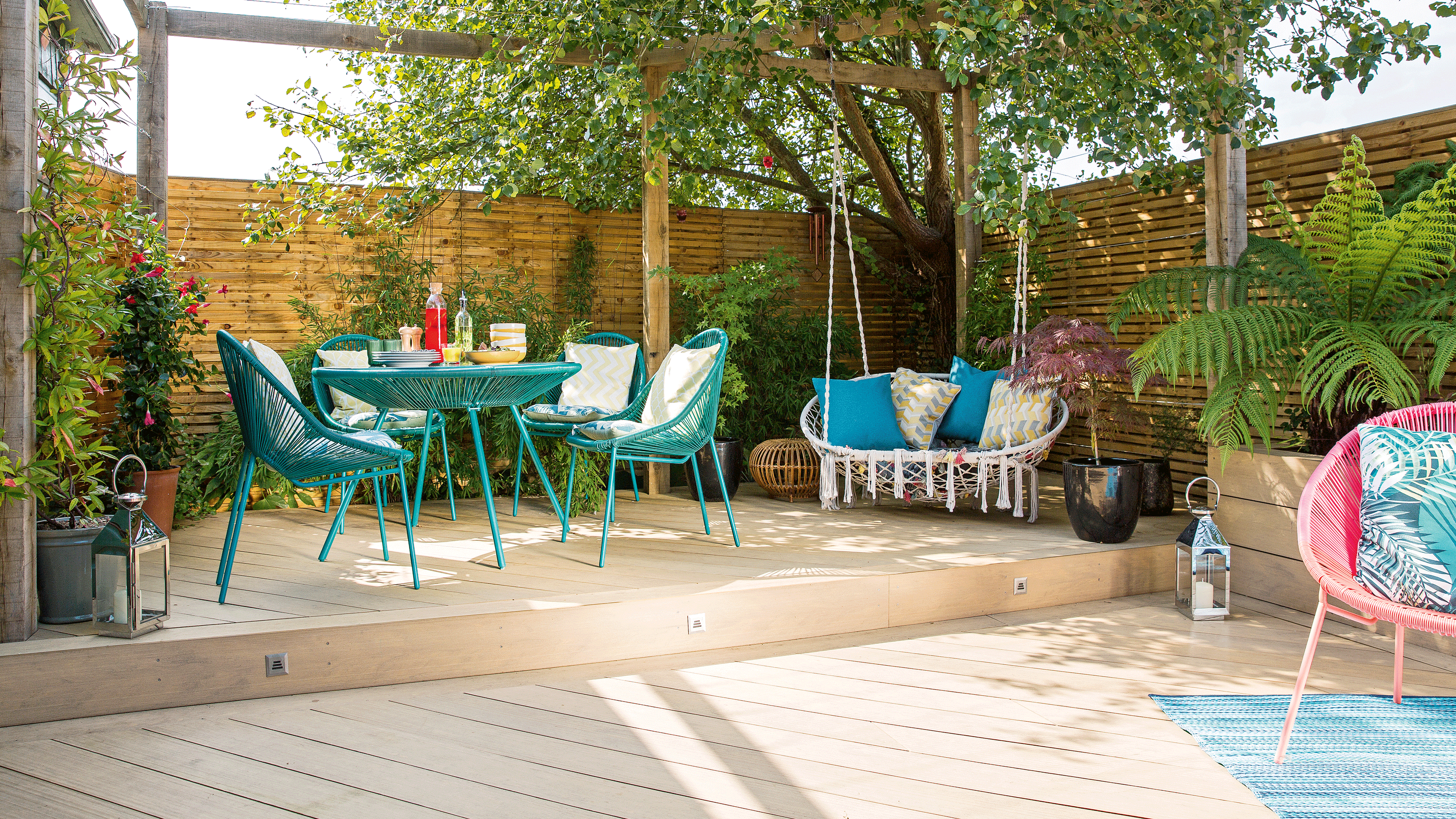 (Image credit: Future PLC )
If you're lucky enough to have decking in your outdoor space, you'll want to keep it in tip-top condition so that it stays looking its best all year round. Though this can sometimes feel like fighting a losing battle thanks to the adverse effects of the British weather, you can learn how to clean decking properly to get it looking as good as new again.
The days are finally starting to lengthen and we've seen glimpses of the sun peeping behind the clouds, which means spring is just around the corner and we'll soon be able to enjoy our garden decking ideas again. This makes now the perfect to learn how to clean decking so that you can transform it from weathered and tired to shiny and gleaming.
'Cleaning the decking isn't a priority for many of us, however, it's an easy fix that will give your garden a refresh,' says Jimmy Englezos, wood whizz and Senior Brand Manager at Ronseal. 'Not only will your decking look as good as new, but keeping it clean could help it to last longer too.'
So you can get your decking in perfect condition ahead of the spring garden parties and summer barbecues, we've asked the experts how to clean decking, with and without one of the best pressure washers, so you're covered either way.
How to clean decking - step-by-step
A decking area provides a dedicated entertaining area for any outdoor space – whether its attached to the house, at the end of the lawn or even in the form of a balcony, decking creates a welcoming spot to enjoy the company of friends, or relax on your own.
Unfortunately decking can end up being slippery (and quite dangerous) if it's not taken care of. Algae and moss can grow and form over the surface of the decking, making it difficult to walk on. You can stop the growth getting this bad with regular maintenance. But if it's already set in don't fear, as there's plenty you can do to get it looking clean and new again.
Moss or algae aside, a garden deck, wooden or composite, needs a good clean now and then. And how to clean decking and deck railing ideas is actually really easy when you follow some simple steps; it doesn't require lots of expensive products, either.
1. Get prepared to clean the decking
'First things first, take everything off your decking so it's completely clear and ready for you to clean,' says Jimmy. 'Grab a broom and give your decking a good sweep to dislodge any dirt - don't worry too much about any particularly problematic dirt for the moment.'
Remove everything that lives on the decking – furniture, pots, your barbecue, ornaments, and anything else. Pop them somewhere where they won't be in the way for a day or so.
Whilst the weather is unpredictable, it's best to work when the day is clear, and the deck is totally dry; allow a few days to pass since a downpour. Give the complete decking a thorough sweep, using a brush to get debris from between the cracks as best you can.
There's a smart Decking Brush Set, £29 from Coopers of Stortford that boasts a wide, curved brush-head to first gather leaves and debris. Then a rugged flat brush-head to scrub away decking moss and a compact head with a steel hook to turf out tough weeds and moss from between grooves – nifty!
2. Apply a cleaning solution
For a gentler clean to remove surface dirt and cobwebs, you can use a solution of washing up liquid in warm water. Be careful not to over scrub with anything harshly abrasive, and avoid rubbing against the grain, as that can leave marks.
Alternatively, you can purchase a product made especially for cleaning decking. 'Whilst you can use soap water, a specialist product such as Jeyes Patio and Decking Power is likely to be more effective to get rid of stubborn moss and algae,' says Sophie Herrmann, spokesperson for Jeyes Fluid. 'Mix it with water, pour it on and leave it to do its work.'
'Ronseal's Decking Cleaner and Reviver preps new wood whilst cleaning up older decking. It can tackle algae and mould and can be used over stains and oils,' says Jimmy. 'The Decking Stripper is best used for those tough, stubborn stains that just won't budge. It does exactly what it says on the tin and strips all stains and oils from your decking.'
Whatever product you're using, be sure to follow the manufacturer's instructions on how to apply, timings and how to rinse away.
3. Blast away grime with a pressure washer
A pressure washer is a key part of the ultimate garden cleaning kit, and it will make learning how to clean decking much easier if you have one. If you don't want to invest in one just yet, you can still clean the decking with the cleaning solution on its own.
But if you have got a pressure washer to hand, you'll want to get it ready if a lot of moss and algae has built up on the deck. 'Tackling your decking with a pressure washer will spray away any moss and grime that might have built up,' says Sophie Hermann. 'Ensure that the setting on the pressure washer is suitable for your decking, otherwise, it could potentially damage the surface.'
4. For an even deeper clean, use a stripper
If your decking is particularly dirty, then a more stringent cleaning may be required. Ronseal Decking Stripper, £51.65, Amazon will leave your decking pristine. 'For this, you'll need to wear some gloves and give the tin a shake before use,' says Jimmy Englezos, Senior Product Manager for Ronseal.
'Apply the stripper to your decking with a decent-sized brush – don't be shy and ensure you apply a thick layer. It takes around 30 minutes to work. However, if it's a hot day you'll need to keep an eye of patches that are drying out and re-apply a layer where needed. Keep scrubbing with warm water and then wash it all off with a hose, and you're done!'.
How do I clean the decking without a pressure washer?
It's a good idea to learn how to wash decking without a pressure washer as well as with. A pressure washer isn't essential for getting a clean and sparkling deck, and in some cases, it can even risk damaging its surface.
'If you have a timber deck, the pressure washer may cause splintering or damage to the fibres,' says Fiona Jenkins, Gardening Expert, MyJobQuote. 'If the deck already has some splintering, you can further damage it with a pressure washer.'
Depending on the dirtiness of your decking and how much mould and mildew has formed, you could do just as good a job with washing liquid detergent. Pour four litres of warm water into a bucket and stir in 250ml of laundry detergent. Apply the warm solution liberally onto the already cleared and swept deck. Work it into the surface with a broom. Allow the solution to sit on the decking for ten to fifteen minutes and then rinse thoroughly using your garden hose.
Cleaning with vinegar is also safe for use on all types of decking. Mix a half cup of white vinegar with a gallon of water, then scrub the mixture on the decking with a cloth or brush. 'Just make sure you do not use undiluted vinegar on your decking, and you also don't want vinegar on your decking for long periods because, whilst it isn't as harsh as other chemicals, it still does contain acid,' says Allan Jeffrey, Managing Director, Ultra Decking.
Or you could try Cuprinol Decking Cleaner which is a powerful detergent specifically formulated to remove dirt, grease, algae and mould.
How do I clean weathered decking?
'When it comes to cleaning weathered decking, you'll want to take a gentle approach,' says Fiona.
Try cleaning weathered decking without a power washer first. Use a garden hose if you have one to wash away any dirt and grime, spraying in between the decks to dislodge any twigs and debris. Then clean the decking with a gentle cleaning solution made of warm water and soap.
'Saturate the surface of the deck and scrub with a sponge or stiff-bristled brush until the cleaning solution begins to lather,' Fiona says. 'Allow the solution to stand for around 5 – 10 minutes, then use your hose again to rinse away all of the cleaning solution.'
If your deck is really weathered, you can try staining the deck and then resealing it. 'Use a brush or small roller to coat the decking in sealant. Once the sealant is dry, look for any missed gaps or cracks', says Fiona. 'Fill these areas with caulk and then reseal these sections when the caulk is dried.'
How do I clean my deck without ruining it?
Gardening expert Fiona recommends using a garden hose rather than a pressure washer to clean the desk if you really don't want to risk causing any damage.
'Begin by brushing all of the debris from the deck and then wash it with the hose,' she says. 'For stubborn stains, use a sponge or stiff-bristled brush with a mixture of liquid dish salt and warm water. Scrub the stains with the mixture and leave it for around 5 – 10 minutes. Then, rinse away the solution with your hose.'
'Baking soda is also a good cleanser for decking without ruining it, as it's not harsh enough to damage decking such as composite,' says Allan from Ultra Decking. 'When using baking soda to wash a composite board, sprinkle some baking soda on the decking. After sprinkling it on the decking surface, you can now scrub the decking with a soft bristle brush, and rinse with water.'
If the wood on your decking has started to rot, it's best to avoid using a pressure washer as this risks damaging it further.
How do I clean composite decking?
'Composite boards look, feel and are installed in the same way as natural wood, but they will not rot, splinter, warp or host algae growth - the latter of which means they are also highly anti-slip, even when wet,' says Roger Hemmings, Senior Marketing Project Development Manager, Havwoods. 'Composite boards are also extremely fade and stain resistant, making them essentially maintenance free, requiring no sanding, staining or painting.'
So the good news is that learning how to clean composite decking is usually easier than wooden decking. According to composite decking experts, NeoTimber, decking of this kind can actually be cleaned using general everyday household products. In most cases, a light soapy solution applied and then rinsed with a garden hose on a light setting is adequate for a composite deck.
'There aren't any magic solutions or treatments that we'd recommend for treating your composite decking,' the NeoTimber experts say. 'In fact, with a bit of elbow grease, household cleaning items will be sure to do the trick and get your composite deck clean and tidy ready for the summer months.'
Start by clearing the deck of all items. Brush away any debris from nooks and crannies by giving the surface a thorough sweep. Next, mix a bucket of warm water with washing-up liquid to create a warm soapy solution. Apply directly onto the deck and clean with a soft bristled brush – a clean, dry broom will do the trick. Use a soft cloth or sponge in hard-to-reach areas, then rinse and allow to dry.
NeoTimber recommends a routine clean of your decking every three to six months to clear away dirt, mud and soil that can accumulate and sit on your composite decking over the course of time. For a deeper clean, you can use a pressure washer with no greater than 3100 PSI to clear surface debris from your deck. Using the fan attachment, ensure that this is not applied any closer than 250mm away from the surface of the boards. Following these tips will ensure you preserve the long-term finish of the decking.
'If you have a composite deck, your pressure washer may scar the deck boards if the pressure is too high,' says gardening expert Fiona. 'It may even chip the boards if the pressure becomes too intense. As long as you know what you're doing and you're careful with the pressure, a pressure washer won't damage your decking. However, it's important to test it in an inconspicuous area before getting to work to ensure the pressure levels are correct for your type of deck.'
How do I keep my decking looking good for longer?
Once you've spent the time cleaning, scrubbing and painting your decking, you'll want to ensure it stays looking great for as long as possible. Whilst your decking will naturally take some general wear and tear from use, there are things you can do to limit damage.
'To minimise damage, we recommend using rubber feet for any deck furniture,' advice experts at Gripsure. 'In addition, any planters, tubs or plant pots should be raised on blocks to allow air circulation and avoid mould growth. We also recommend using metal or plastic trays to catch and retain any excess liquid when watering plants.'
For hot tub decking ideas consider the same principle, be mindful of water spills – perhaps seeking an underlay to protect the decking below.
The final flourish to perk up tired decking is to give it a lick of fresh paint or use a stain. You might like to leave the decking untreated, but a coating of a protective product will keep it looking fresh for longer. A layer of protection means it'll be able to withstand mould, algae and mildew. Ensure the decking is totally dry from its cleaning before you start, and brush away any leaves or debris that might've found its way there since cleaning.
You can find garden paint ideas and stains in a range of colours, which will totally transform the decking. 'Sadolin's new Garden Colours Range consists of eight beautifully subtle shades, that can be divided into four on-trend colour families – green, blue, grey and neutral – meaning there really is a palette to suit every style,' says Matthew Brown, Technical Consultant for Sadolin.
Ronseal also has a great palette of colours available in its Ultimate Protection Decking Paint. We particularly loves Sage, which will achieve a very on-trend look.
Get the Ideal Home Newsletter
Sign up to our newsletter for style and decor inspiration, house makeovers, project advice and more.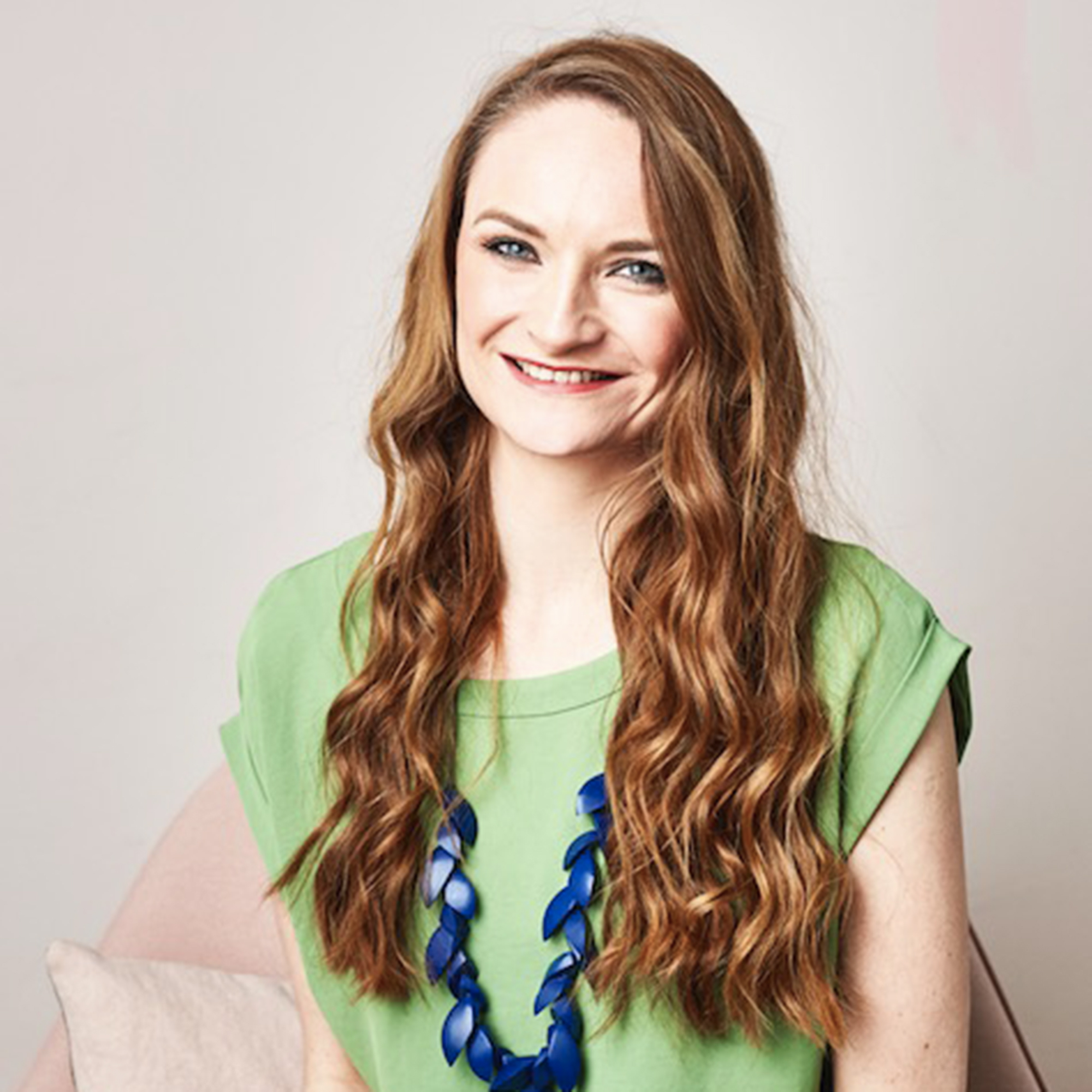 Lizzie is an experienced and highly-regarded freelance writer and editor, specialising in interiors and women's lifestyle. She has been producing inspiring content for print and digital platforms for over 15 years, having worked with some of the UK's leading brands. Most proudly, she is the former Editor for Style at Home, but has also held the reins for Grand Designs, Homemaker and House Beautiful during her exciting career. Brimming with ideas, Lizzie is passionate about all things interiors and loves nothing more than bringing real home stories to life through creative content work that will inspire others.