Drought-tolerant gardens - how to make this chic and practical trend work for you
Planning, planting and maintenance ideas for gardens happy to cope with even the hottest, driest summers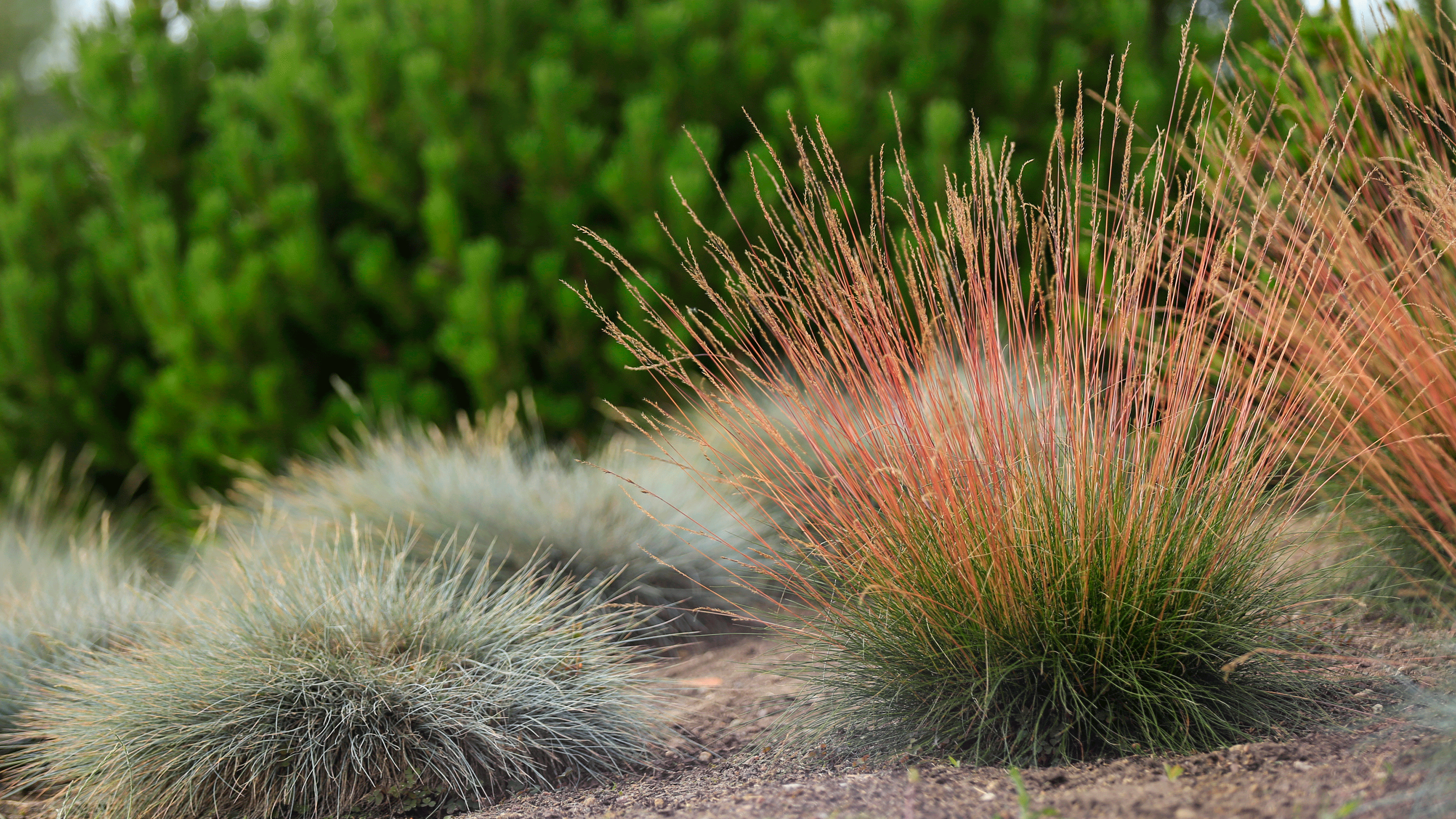 (Image credit: Thompson & Morgan)
Gardening experts are calling drought-tolerant gardens one of the biggest garden trends for 2023. But we think drought-tolerant gardens will become a regular feature of our landscape, rather than flash in the pan fad as British summers are expected to become hotter and drier all around.
A drought-tolerant garden requires minimal watering and has well-mulched soil that retains as much moisture as possible. Landscaping materials such as gravel are used to help with this. To keep that moisture locked in, it's important to minimise soil disturbance in a drought-tolerant garden. and ideally adopting a 'no-dig' system.
In drought-tolerant garden ideas, traditional lawns can be replaced with alternatives, such as wildflower meadows or tapestry lawns, planted with tough but colourful low-growing ground cover. Garden border ideas and beds feature plants able to cope with extreme conditions, often with silvery or grey foliage that reflects rather than absorbs the sun's rays. This means such plants are better prepared to withstand simmering sunshine without shrivelling up.
Drought tolerant garden ideas
Whether you're planning to create a garden from scratch or looking to adapt an existing plot, there are lots of ways to future-proof your space against soaring temperatures and less rainfall and create your own drought-tolerant garden.
1.Opt for prairie style planting
Ornamental grasses such as Festuca and Pennisetum 'Red Buttons', with its long-lasting ornamental seedheads, are great for drought tolerant gardens. 'Prairies, where many ornamental grasses originate from, are typically open spaces with full sun, so those plants need to be tough to survive without much water,' says Alice.
2. Add drama with meditereanean plants
For stand-out specimens, she recommends palm-like plants such as Cordyline australis and Trachycarpus fortune. Other strong ideas for drought-tolerant gardens include olive trees (Olea europea), and Agave americana: 'This is a great specimen plant, but place it away from paths where the pointy spikes won't come in to contact with skin.'
When it comes to adding colour to drought-tolerant gardens, Pip recommends euphorbias, sedums, lavenders, heucheras, bergenias (which survive dry shade despite their fleshy leaves), Eryngium and Osteospermum, and silver-foliaged Santolina. For trees, she loves the Cercis silsquastrum (Judas Tree), which makes a colourful statement with striking lilac flowers.
3. Lay gravel
One of the quickest and most inexpensive ways to start with drought-tolerant garden ideas is to lay gravel. Adding an area of gravel will not only add a decorative feature to your garden and suppress weeds, but it will also help to form a mulch layer which protects soil from drying out.
If you're looking for new garden landscaping ideas this spring, consider replacing areas of dense 'thirsty' planting – such as roses and cottage garden perennials, for instance - with a gravel garden. Plants can be more sparsely planted and the gravel or stone surface itself becomes part of the aesthetic, suggests garden designer Alice Meacham.
4. Swap in naturalistic borders
It is possible to slowly convert your garden to become more drought tolerant, says garden designer Pip Probert, owner of Outer Spaces: 'The key points are cultivating the soil so it retains moisture, choosing the best plants to survive hot, dry conditions, and garden maintenance including watering and weeding.'
However, you might want to take the opportunity to have a complete re-think, especially if you have an older, more-established garden. If you're looking for garden layout ideas consider naturalistic borders and beds which can be layered with drought-tolerant plants that gradually rise in height, to create a lush effect.
Strong background colours work well in drought tolerant gardens; deep terracotta reds or jewel hues such as violet and blue are very on trend for 2023.
5. Build in natural drainage
When you're working out the garden landscaping cost for your drought tolerant garden, remember that you will need to pay attention to drainage.
This might sound odd. Aren't drought tolerant gardens supposed to be dry? Well, when winter comes you need to ensure that those plants that love to bask in the hottest temperatures don't end up waterlogged and rotten.
'That's why careful planning at the build stage is important to ensure good drainage,' says Alice. 'This might mean sub-surface pipes, a fall on the gradient of the soil, or just making sure the soil is very 'open' and gritty. All of these will help to take standing water away from the roots in winter.'
6. Plant young trees and shrubs
To maximise your chances of a blooming drought tolerant garden, always plant trees and shrubs when young and purchase perennials in 9cm-size pots. They are easier to establish and adapt more readily to dry conditions, recommends Annelise Brilli, horticultural expert at Thompson & Morgan.
'Also, always seek out the most vigorous varieties of the species which you want to plant,' says Annelise. 'For example, many traditional heleniums such as 'Moerheim Beauty' tend to rot in wet winters. However, Helenium 'Sahins Early Flowerer' stands up to both summer drought and winter wet.'
Whenever you plant in a drought-tolerant garden, always ensure new plants are soaked thoroughly before they go into the ground. 'Submerge them in a bucket of water - you know they've had enough once the bubbles stop,' is Pip's top tip.
7. Plant up containers with succulents
An easy way to add immediate interest to a drought-tolerant garden is to position attractive containers in prominent positions. But how do you keep containers in a drought-tolerant garden happy? 'Plant them with succulents such as sempervivum, Agave, Echeveria, sedums - and make a mini-landscape,' recommends Alice.
To keep containers well-watered during hot summer months in a drought-tolerant garden, regularly sit containers in a large vessel filled with saved rainwater, or recycle grey water if it's detergent-free. 'This allows your drought-tolerant containers to soak up water at their own speed,' says Pip. 'And avoids wasting water through evaporation.'
How to care for a drought-tolerant garden
When to plant
There's something of a debate about this amongst garden experts. Should you plant Mediterranean-type plants in the spring, when the soil is beginning to warm up, or wait until autumn, so they can establish a good root system before the weather gets dry?
On balance, we're opting for planting in the spring. Doing this should mean your plants are less likely to suffer from root rot. Also, they will become well-established over the summer and have better protection them from cold and damaging winter weather in the winter.
Soil Matters
In a drought-tolerant garden, you can't always see it but cultivating the soil is very important. 'Try to add organic matter to the existing soil, as this will enhance the structure and improve water retention, making it more available for our plants,' says Pip. There are many kinds of organic matter, including; home-made garden compost, mushroom compost, well-rotted bark or simple farmyard manure.
Feed occasionally
When you're caring for a drought tolerant garden, don't be too generous with the plant food or fertiliser. Many drought tolerant plants are happy to go along under their own steam.
'Adding fertiliser to the soil increases the nutrients, meaning the plants can use water more efficiently,' says Pip. 'But don't be tempted to apply too much, as this encourages the plants to become too lush. They will struggle during hot summers, requiring more water and become more prone to frost damage later on.'
Watch your watering
All new plants should be regularly watered whilst they establish, which also means they should become more drought-tolerant as they mature. And when you're thinking about how and when to water a drought-tolerant garden, adapt your watering schedule to ensure you use as little as possible and target it well.
'As the weather warms up, aim to water plants either in the early morning or the evening when the temperatures are a bit cooler,' says Nick Wood, gardening expert at Gardening Express. 'This will prevent the water from evaporating too quickly and gives the plants time to soak up the water.'
Year round care
Cold weather isn't generally a problem for most hardy Mediterranean origin plants, and many of the tougher exotics like Trachycarpus and Cordyline can survive minus temperatures, says Alice. "But it's our often continuously wet winters, typical of a maritime climate, that are more problematic for drought tolerant plants, which is why plants like lavender often go woody and straggly."
Careful pruning before the frosts arrive will help keep lavenders in good shape.
If you're concerned, take drought tolerant plants indoors during winter months, or cover with horticultural fleece.
Weed control
Many weeds, especially those with deep root systems such as mallows, knotweed, horseweed and hairy fleabane, love super-dry conditions and will flourish just to spite the drought tolerant gardener. Keep on top of your weeding in a drought tolerant garden, or these pesky unwanted plants will take over and undo all your hard work.
Angela Slater, gardening expert at Hayes Garden World says if you're laying gravel or mulch in a drought-tolerant garden, always put down a weed-proof membrane first: 'Not only will you have to water less but also weed a lot less.'
FAQs
How do you make a garden drought tolerant?
Before you do anything else, tackle the soil. 'Bare soil is your enemy,' says Annelise. 'Seal in the moisture by applying thick mulches. Home-made compost is ideal, but if you must buy something in, thick bark mulches last a long time, reducing maintenance."
Add shade to the soil by underplanting with low ground-covering perennials such as hardy geraniums, Heuchera and Alchemilla mollis.
Reduce or remove a moisture-loving traditional lawn. You can replace with gravel, plant a wildflower mix – this will also help to attract bees and butterflies – or create a tapestry lawn with a patchwork of low-maintenance ground cover plants.
When you're considering drought-tolerant garden ideas, choose plants primarily because they require minimal water.
Conserve as much water as you can, adding rainwater butts and diverters; Annelise suggests disguising these with screens and planting, so they don't spoil your view.
What plants should you avoid in a drought-tolerant garden?
You're also going to have be brutal with some traditional garden favourites. When considering drought-tolerant garden ideas, avoid plants which love damp or moisture. This includes perennials such as Hosta, Astilbe, Astilbe, Astrantia, Lythrum, Persicaria and Rudbeckia. Shrubs such as Cornus, Hydrangea, and Zantedeschia would have to be sidelined too.
Gunnera manicata, Ligularia, Primula, and Rodgersia are also a big no-no, because of their fleshy leaves . 'And interestingly,' says Alice, 'although there are some drought-tolerant species, bamboos also won't thrive very well in a drought-tolerant garden because they like a moist, fertile soil and will easily dry out.'
How do you make drought tolerant garden ideas work in the UK?
One of the challenges of climate change for UK gardeners is hot summers followed by wet winters. Many drought-tolerant plants do not like sitting in wet soil over winter and so don't perform well. Annelise suggests improving drainage by adding plenty of organic matter. She also recommends 'planting high', so don't dig in plants too deep, especially on heavy soils, or they may rot when wetter weather arrives.
You will also need to bring in shade. Adding a canopy will also provide a lovely place to sit and relax, and enjoy your drought tolerant garden.
Get the Ideal Home Newsletter
Sign up to our newsletter for style and decor inspiration, house makeovers, project advice and more.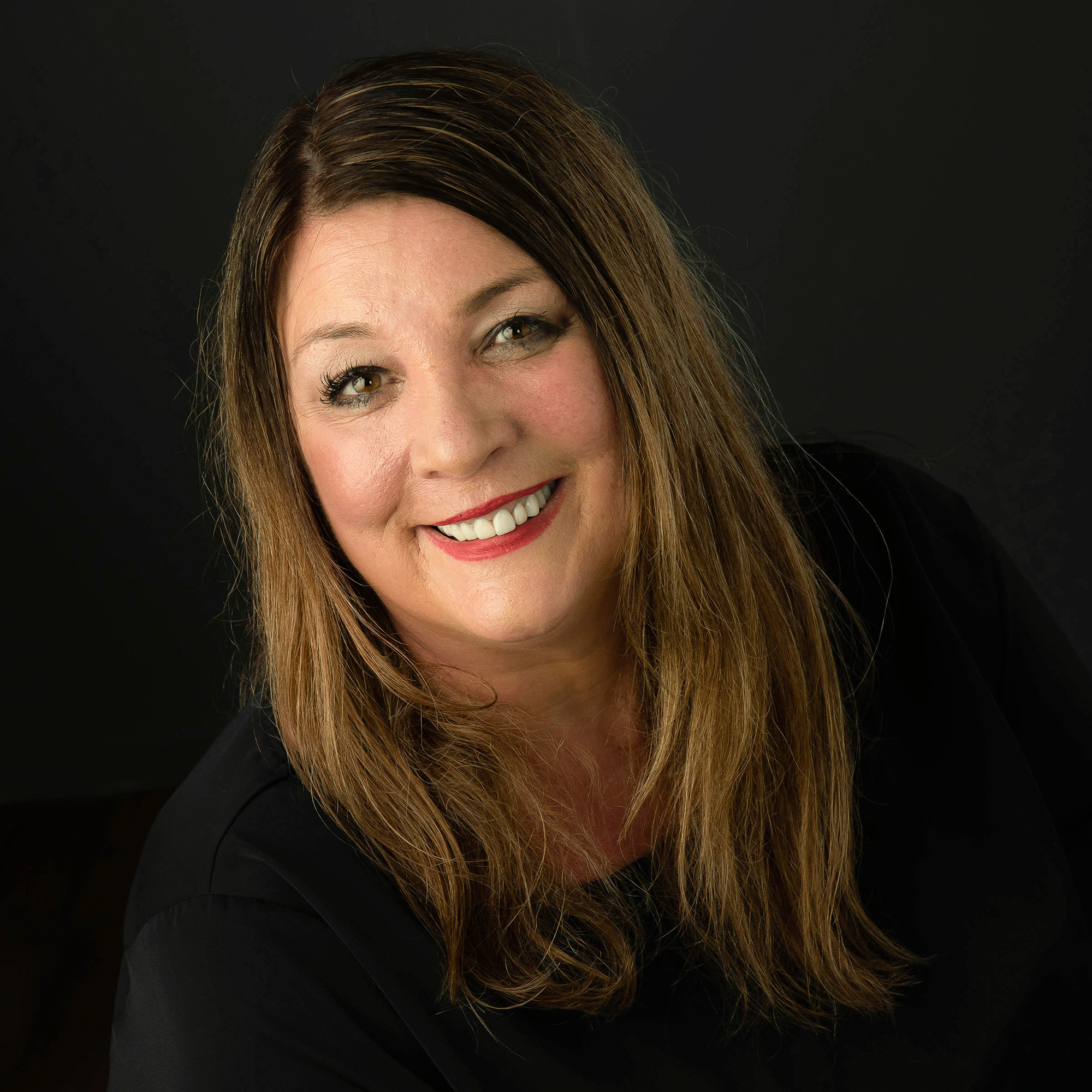 Jayne Dowle is an award-winning freelance gardening, homes and property writer who writes about everything from swimming ponds to skyscraper apartments, for publications including Sunday Times Home, Times Bricks & Mortar, Grand Designs, House Beautiful and The Spectator. Awarded the Garden Journalist of the Year accolade at the Property Press Awards in 2021, she has a degree in English Language and Literature from the University of Oxford and a lifelong love of homes, interiors and gardens.