11 cosy garden ideas that will help you nail the Nordic koselig trend
The days are already getting shorter, but these cosy garden ideas are guaranteed to keep chilly evenings at bay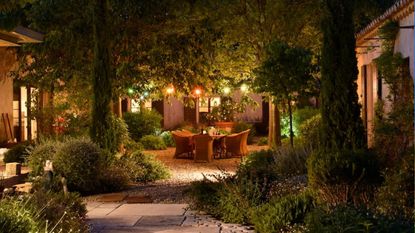 (Image credit: Sarah Sibley / Future Publishing Ltd)
With all of that heavy rainfall scheduled, you better believe we're making cosy garden ideas a priority right now. Especially after learning about the Nordic concept of koselig (pronounced 'koosh-lee').
Basically your hygge 2.0, koselig has been pegged as one of the big reasons that current social media trends show a 197% increase in Pinterest searches for all of those garden ideas that make us feel warm and snug and at peace with the world.
And, yes, it's one of the prettiest and most Instagrammable garden trends going. Obviously.
Cosy garden ideas
Ingrid Opstad, an award-winning Norwegian writer, explains that 'koselig is a concept which is deeply rooted in our Norwegian culture' and that it is 'all about feeling cosy and finding joy in the little things'.
'Where I think koselig differs from hygge, however, is that it is even more focused on the social aspect as well – as a connection with nature and the outdoors,' she adds.
Other than tracking down the best fire pits and solar lighting ideas to transform our backyards into cosy hangout spot of our dreams, then, how can we ramp up the comfort levels?
To help you out, we've asked some of our favourite garden designers for their top cosy garden ideas. You're welcome.
1. Transform your greenhouse
A greenhouse doesn't just have to be a greenhouse, you know: you can transform yours into a show-stopping dining area.
'Get yourself a greenhouse with space for a bench or chair and table set,' advises Zoe Claymore, who recently won a gold medal at the RHS Hampton Court Palace Garden Festival. 'This means even on wet or cooler days you can have somewhere with a pleasant temperature that is dry to sit outside and feel connected to your garden.'
'If you have the space, get a greenhouse big enough for a few people and then you can entertain friends and family outside the balmy summer nights in your garden.'
Zoe Claymore is a multi award winning garden designer based in London. She focuses on creating outdoor places with emotional connection and ecological integrity, for her private and commercial clients.
Your greenhouse doesn't have to be a huge dining space: instead, you can pop in a garden bench (or even just a wicker chair or two), so you can sit out there for warm drinks between gardening sessions.
'Honestly, one of my favourite things in life is tea inside my greenhouse,' says Zoe. 'Especially when taken with friends.'
Hear, hear! Tea always seems to taste better when it's accompanied by birdsong and the heady scent of dried lavender cuttings, doesn't it?
2. Build a pergola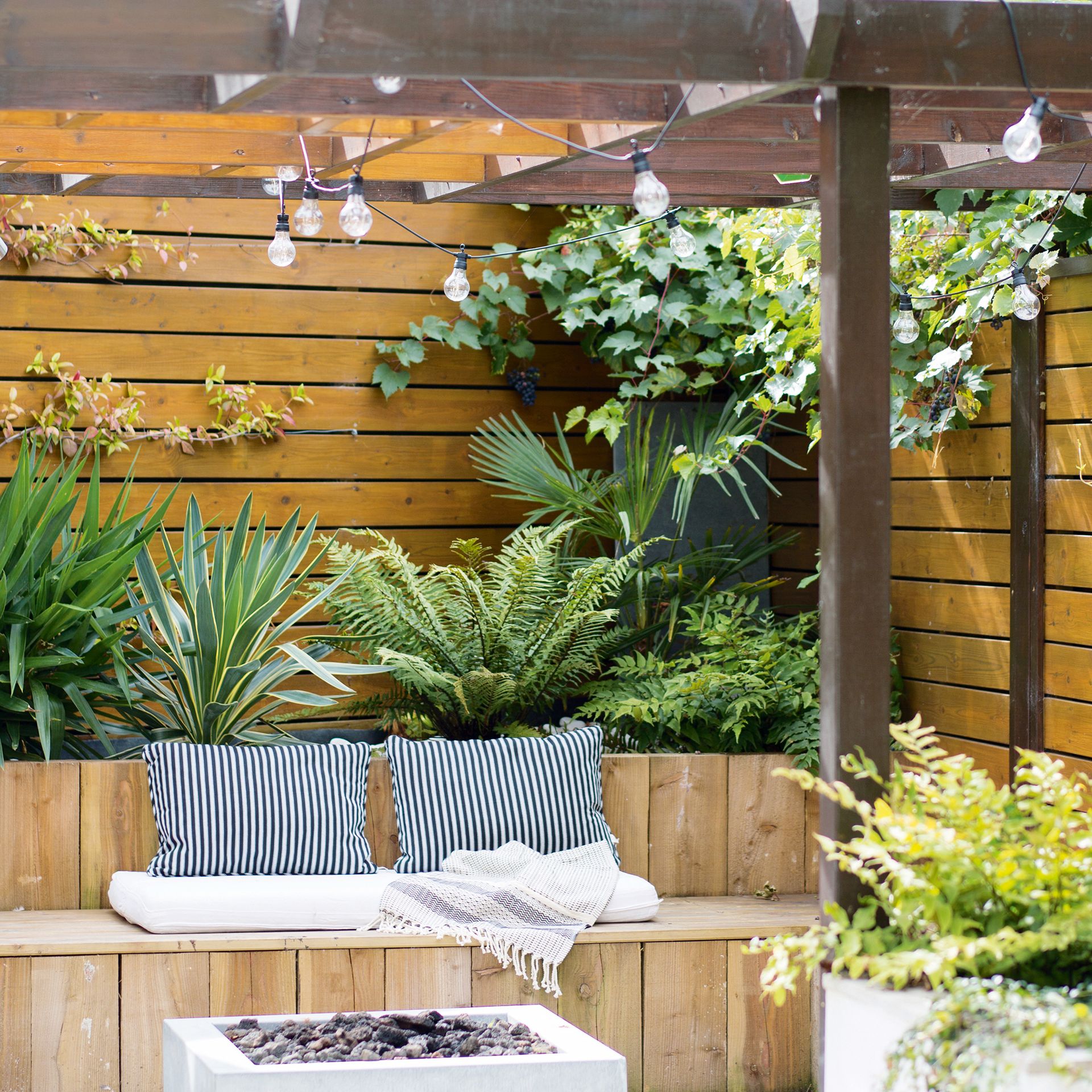 It's time to dig out those pergola ideas you've been pinning nonstop, as garden designer Jacquie Felix-Mitchell has this beloved wooden structure pegged as a cosy garden must-have.
'Build a pergola so that you have a cosy place to sit even on the rainiest of summer's days,' she says.
To really ramp up the snug vibes, Jacquie suggests you 'place your pergola in a spot with views of pretty planting, keep seating lovely and relaxed, and maybe throw in a blanket or cushion or two.'
Jacquie Felix-Mitchell specialises in oasis-style gardens and often works hard to blend architectural plants with a sense of the tropical with well-loved English cottage garden favourites, creating something modern and exciting in the process. Jacquie also delivers virtual and in-person talks at events and for various clubs and societies, not to mention runs design workshops for small groups on request.
3. Relax in a hot spa bath
'For anyone wishing to have "everyday luxury", a (wood fire) spa-bath is a great place to relax in the garden, and gather as a family, to look up at the stars on a clear evening,' says garden designer Annika Zetterman.
Whether it's a tin bath (like the one seen above, available for £2,630 at Indigenous), or a classic hot tub, taking a bath 'in the fresh air is an excellent stress relief, a cosy place, which takes your mind away from daily routines and tasks,' explains Annika.
Annika Zetterman is a Swedish garden designer, as well as the author of the book 'New Nordic Gardens: Scandinavian Landscape Design'. She is also the founder of Zetterman Garden Design, and regularly gives lectures on garden design in both Sweden and abroad.
4. Create a plant hug
You don't need to splurge on an outdoor structure: instead, let your plants create a shelter for you.
'You can create a plant hug by positioning pots and raised beds/planters around a seating area to make a secluded space,' says garden designer Zoe.
'Select containers so that planting is at eye height to give you a sense of seclusion and "cosiness". Be sure to choose some transportable garden lighting, too, and keep any chills at bay by investing in an outdoor blanket or two for you and your friends!'
5. Invest in a fire pit
All of our garden designers are in agreement: adding a fire pit idea is an instant source of cosiness for any garden.
'There are a number of benefits to having a fire pit, including bringing the comfort and cosiness of an open fire to the garden and adding a focal point to your garden where you can sit, relax and lap up the heat from the flames,' explains Natalie Carton, furniture and home accessories buyer at Fenwick.
Of course, an important thing to consider when adding a firepit to your garden is the design scheme. 'If you're redesigning your garden or fully landscaping the space, it can be a good idea to build around your firepit.'
'If your fire pit is the focal point of your seating area, make it comfortable and homely with garden seating that encourages you, family and friends to spend plenty of time relaxing around the fire.'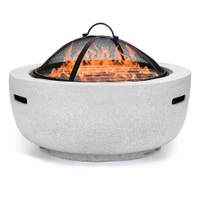 DAWOO Fire Pit | £79.99 on Amazon
One of the bestselling fire pits on Amazon, we have this stylish design pegged as one of the best fire pits of the year – not least of all because it moonlights as a BBQ, too.
6. Or try a corten steel bowl
Not convinced by a traditional fire pit? Try a corten steel fire bowl instead.
'It is a great addition to your garden if you are hoping for extra warmth on colder days, and a more stylish option,' promises garden designer Jacquie.
'Plus, it gently rusts over time, so will give your outdoor space an instant up-to-the-minute feel.'
7. Light up the garden
Gently twinkling fairy lights or rustic festoon lights are a brilliant way to inject some serious hyggelig charm into your outdoor space.
'Solar lighting, as well as several candles and lanterns, will give you a warm glow and a pleasant ambience to the space,' says garden designer Annika.
'Plan for lights in several places in the garden, as viewpoints, and add more informal lights, such as string lights and fairy lights, for a soft, dreamy glow.'
Lights4fun has a beautiful range of festoon lights, for add cosiness consider investing in some battery-powered candles too.
8. Build yourself a garden room
If you have the funds (and space), it's definitely worth considering whether or not an outdoor room is right for you.
'Go one better than a pergola by transforming your wooden structure into an undercover outdoor room,' says garden designer Jacquie.
'Make sure you include a long table for outdoor dining, as well as relaxed seating for a warming drink or two.'
9. Layer up blankets
You can create a cosy effect in your garden simply by investing in some gorgeous soft furnishings, such as blankets, rugs, and cushions.
'Add a cover to any pergolas, and bring out warm blankets and big, fluffy pillows that keep you warm and sheltered,' suggests garden designer Annika.
Layer up faux rug rugs on benches and chairs, topped with fluffy cushions and wool blankets. To make sure they stay in good condition make sure you have a dedicated storage box to keep them nice and dry in when not in use.
10. Plant evergreens
Pine trees and conifers are perfectly adapted for the cold weather, adding some much sought-after green throughout the winter. Plant some around your garden for little pockets of shelter and warmth when the colder seasons take hold (or use as edging around your plant hug!).
11. Invest in a patio heater
Spending time outside shouldn't be dependent on the temperature: armed with the right jumper and an outdoor heating idea you can enjoy your cosy garden all year round.
There is a huge range of different ways to heat a garden: we've already covered the statement firepit, but a chimenea or the best patio heaters can be a more discreet option, especially for a family not keen on the idea of an open flame. Either way, it's worth exploring garden discount codes to minimise your outright investment.
But we'd still recommend you make as the Swedish do, and 'wrap up, bring out both woollen socks, hats and scarfs, and a hot drink,' too.
How do you make a cosy garden?
To create a cosy garden, you need to build pockets of shelter – whether that's using a pergola, upcycling your greenhouse, or simply getting clever with your planting ideas (all hail the power of the plant hug!). Dark fences and solar lighting will instantly invoke a warm ambient feel in the evenings, and, if you have the funds, a fire pit is a brilliant centrepiece for your outdoor seating area.
What does koselig mean?
Koselig is so much more than another hygge. Loosely translating as 'cosy', it refers to the Nordic trend of being outdoors with loved ones as much as possible, in a bid to boost their sense of emotional and physical wellbeing.
Basically, it's all about fostering human connection whilst embracing everything that nature has to offer – even when it's chilly. Think hot chocolates taken outdoors, crisp walks in the winter sun, and late night hangouts around a fire pit.
Get the Ideal Home Newsletter
Sign up to our newsletter for style and decor inspiration, house makeovers, project advice and more.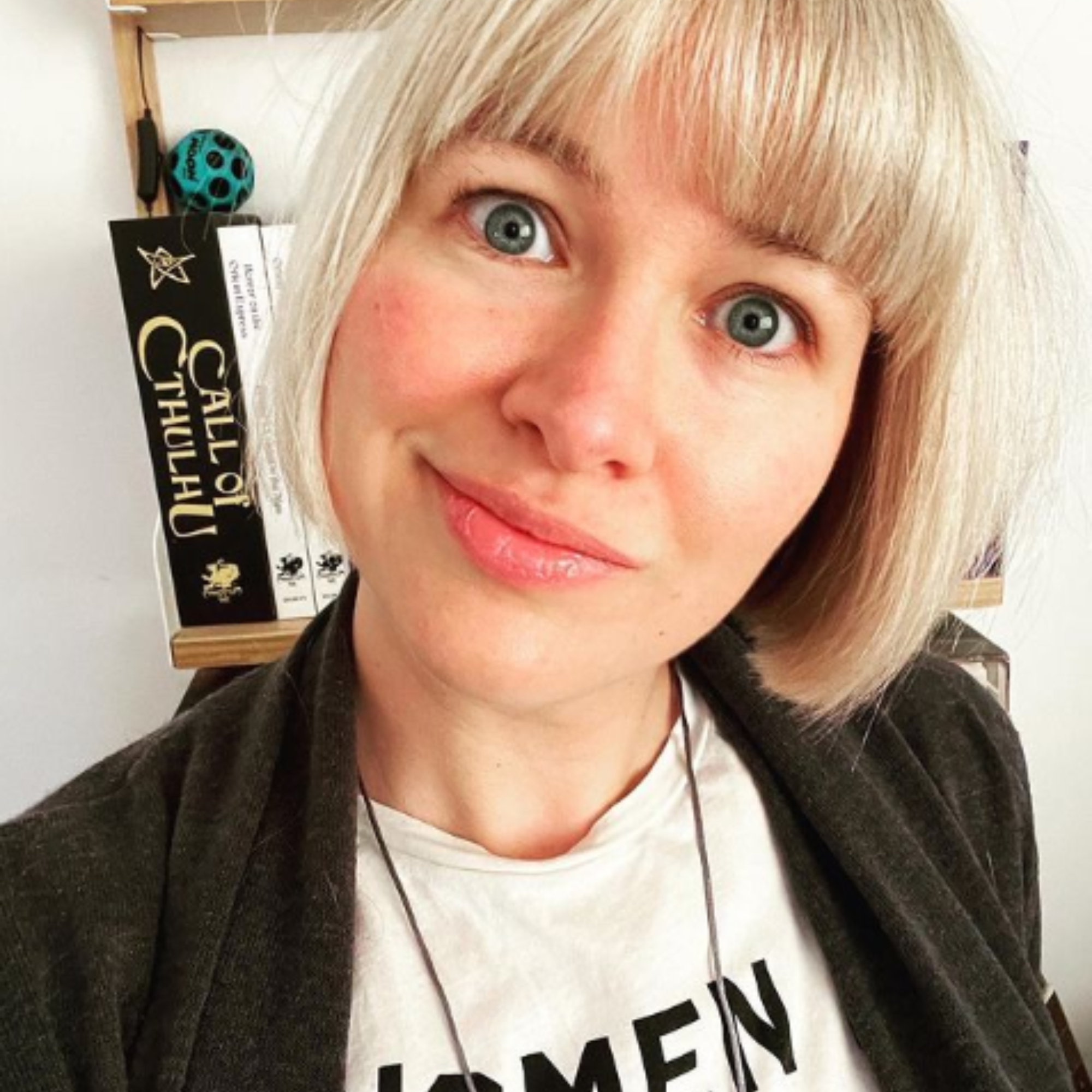 Kayleigh Dray became Ideal Home's Acting Content Editor in the spring of 2023, and is very excited to get to work. She joins the team after a decade-long career working as a journalist and editor across a number of leading lifestyle brands, both in-house and as a freelancer.