The best cordless vacuum under £250 – the top budget choice that doesn't compromise on quality
A 5-star vacuum at a budget-friendly price? We're sold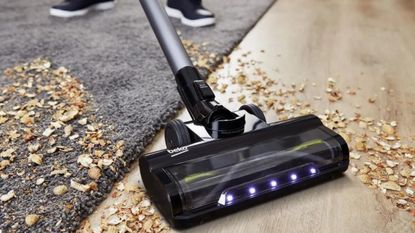 (Image credit: Beko)
QUICK LIST
A good vacuum makes all the difference to the chore, but since you shouldn't have to break the budget for one we've found the best cordless vacuum for under £250. At Ideal Home, we know the importance of a good vacuum cleaner. But we also know the importance of getting a good amount of bang for your buck - which is why we're always striving to bring you the best product for the most affordable price.
In our quest to find the best cordless vacuum cleaners, we've tested more vacuum cleaners than you could shake a very clean stick at. So we can say on very good authority that the Beko Powerclean VRT94929VI Cordless Vacuum Cleaner is definitely the best cordless vacuum cleaner under £250 on the market today.
Sure, the bargain price tag is appealing, but what we love most about this cordless vacuum cleaner is the fact that it doesn't scrimp on quality. From impressive battery life to powerful suction and a sleek design, our tester was so impressed with this vacuum cleaner that she gave it a 5-star review. That's precisely why we're crowning it the best cordless vacuum under £250.
But if this one's not for you, don't worry, as we've also explained how you should find and select the best budget vacuum for your home.
This is the best cordless vacuum cleaner under £250
Beko Powerclean VRT94929VI Cordless Vacuum Cleaner
A powerful and affordable cordless option with a handy stand
Specifications
Maximum power: 28.8V
Dimensions: (H)112 x (W)32 x (D)27cm
Weight: 2.9kg
Noise: 85dB
Dustbin capacity: 0.8 litres
Attachments: Crevice tool, carpet and hard floor brushes, mini motorised brush head, flexible extension, dusting tool
Battery life: 45 minutes
Speeds: 3
RRP: £249
Reasons to buy
+
Immensely powerful
+
Great value for money
+
Three power modes
+
A range of attachments
+
Can be used as a handheld
+
Suitable for all floor types
Reasons to avoid
-
Easy to switch on or off accidentally
-
Dust bin fills up fast
If you love the sleek and sophisticated design of the best Shark vacuum cleaners but don't love the hefty price tag associated with this brand, the Beko PowerClean could suit you perfectly. Featuring a handy charging base, hinged movement, multiple attachments, and an impressive battery life of around 45 minutes, we think the £249 RRP is a budget price you don't want to miss.
Although this cordless vacuum cleaner offers three power modes, our tester rarely had to use the higher power modes, finding the lower settings to be as powerful as she needed them to be.
But while she certainly commends this vacuum cleaner for its immense power, there is a potential downside to this ability. She found that the impressive suction power coupled with a very small 0.8-litre dust bin meant that it filled up incredibly fast. This makes it perfect for a smaller home but could be an issue for those with a larger house.
The attachments were also a handy addition, especially as they were used in handheld mode. The 'Mini Turbo Brush' is perfect for cleaning upholstery, and the 'Crevice Tool' is small and long enough to clean skirting boards or to reach ceiling crevices.
The only gripe she had with the attachments was that switching out the tools was a little fiddly. And when she wanted to remove the brush rolls and toggle between hard floor and carpet, she had to twist a screw attachment to do so.
All in all, though, this cordless vacuum cleaner was given a 5-star review by our tester. It's an affordable option that offers immense value for money, as well as a handy charging dock and stylish design that so many people are after in their homes.
How to choose the best cordless vacuum under £250
When it comes to choosing the best vacuum cleaner under £250, a big thing you need to consider is the price. Cordless vacuum cleaners can be expensive, and many people assume that you need to scrimp on quality to buy one for a budget price. But that's not the case at all. You just need to shop around, do your research, and keep an eye out for vacuum cleaner deals.
Price isn't the only thing you need to consider, though. 'Before purchasing a new vacuum cleaner, it is important to consider your own cleaning habits and needs,' advises a representative from Beko. 'From appliance weight to run time and number of attachments, there are several factors to consider before selecting your perfect vacuum cleaner.'
For example, it's probably best to opt for one of the best vacuum cleaners for pet hair if you have animals. But if you are looking to clean hard-to-reach areas or to clean your car, it might be that a handheld vacuum cleaner suits you better.
Cordless vacuum cleaners will certainly suit most people, though, as they're ideal for everyday cleaning. 'Cordless vacuum cleaners are perfect for those looking to do a quick pick-up at the end of each day, and they offer flexibility without cutting your cleaning time,' says Beko.
However, cordless vacuum cleaners are often critiqued for their battery life. Without the use of mains power, you have to rely on charged batteries to continue with your cleaning efforts. And while every cordless vacuum cleaner is different in terms of running and charge time, this is something you need to consider. To make things more efficient, many cordless vacuum cleaners come with spare batteries to ensure you don't get caught short.
But this is something you need to check before you commit to buying the best cordless vacuum under £250.
Tips for getting the most out of your cordless vacuum under £250
There are so many things you need to know about having a cordless vacuum cleaner, especially if you want to get the most out of your budget buy. But while it can be easy to disregard your cordless vacuum cleaner under £250 because it's a cheaper alternative to more expensive options on the market, it's important to utilise it properly.
Empty it often: Although we hate to generalise, cheaper (but still powerful) cordless vacuum cleaners normally have smaller dust bins. This means that they fill up much quicker - which means you have to empty them more. It's good practice to empty a vacuum cleaner dust bin when it's ⅔ full rather than when it's completely full, as this can affect the suction power. So, just keep an eye on the bin as you go.
Keep it charged: There's nothing more annoying than realising your best cordless vacuum cleaner under £250 has run out of battery right when you need to use it. That's why it's always a good idea to keep it charged. The best way to do this is to charge the batteries or place the vacuum in its charging dock as soon as you're finished with it. This will ensure it's ready to go the next time you use it.
Use the attachments: Cordless vacuum cleaners normally come with a whole host of attachments that are designed to make your life easier - so use them! Whether you use smaller brush heads to vacuum crumbs off the sofa or you use the smaller nozzles to catch cobwebs in the corner of your living room, they can all come in very handy.
Clean your cordless vacuum cleaner: Vacuum cleaners do the cleaning, but it's important to remember that you need to clean your vacuum cleaner, too. You should remove hair from any brushes or rollers, clean the inside of smaller attachments to remove dust or debris and clean the filters on a regular basis.
How we review cordless vacuum cleaners
At Ideal Home, we pride ourselves on how we test our products. Our Head of Reviews, Millie Fender, tested this vacuum cleaner at her home for two months, testing out the quality of the suction, using all of the attachments and extra features, and making a note of the battery life. In doing so, she was able to provide a detailed and accurate review.
Millie Fender is Head of Reviews Ideal Home. She reviews everything from coffee machines to robot vacuums from her own home, meaning these tests have been carried out in the same conditions that you'll be using the vacuum cleaner. The Beko Powerclean was kindly sent to Millie by Beko, and she tested it for a few months before writing this review. This gave her the chance to test all of its functions and check for any troubleshooting.
FAQs
What is the best cordless vacuum for money?
In our tried and tested opinion, the Beko PowerClean is the best cordless vacuum for money. Coming in under £250, it offers the same style and suction power as some of the bigger and more expensive brands on the market.
Of course, there are cheaper options available if you're looking for something even cheaper, but these may scrimp in terms of quality.
When buying a budget cordless vacuum cleaner, you need to take into account battery lifetime, charge time, suction power, and the accessories included to see whether the lower price also reflects the quality.
Which cordless vacuum has the most powerful suction?
During our thorough testing process, our Ideal Home testers found the Shark Stratos Anti Hair Wrap Plus Pet Pro Cordless Vacuum IZ420UKT to have the most powerful suction - which is to be expected, as this cordless vacuum has been designed with pesky pet hair in mind.
This means that it's perfect for those who have animals but still want to keep their house free from dust mites, pet hair, and rogue dog food. But this type of vacuum cleaner isn't for everyone, as some may find that it's too expensive and too powerful for their needs.
There's no doubt that the Beko PowerClean offers impressive suction power, too. Especially as it's so much cheaper than the Shark alternative.
If you love the convenience of a cordless vacuum cleaner but want something to tackle smaller jobs, you might be interested in the best handheld vacuum cleaners, too.
Get the Ideal Home Newsletter
Sign up to our newsletter for style and decor inspiration, house makeovers, project advice and more.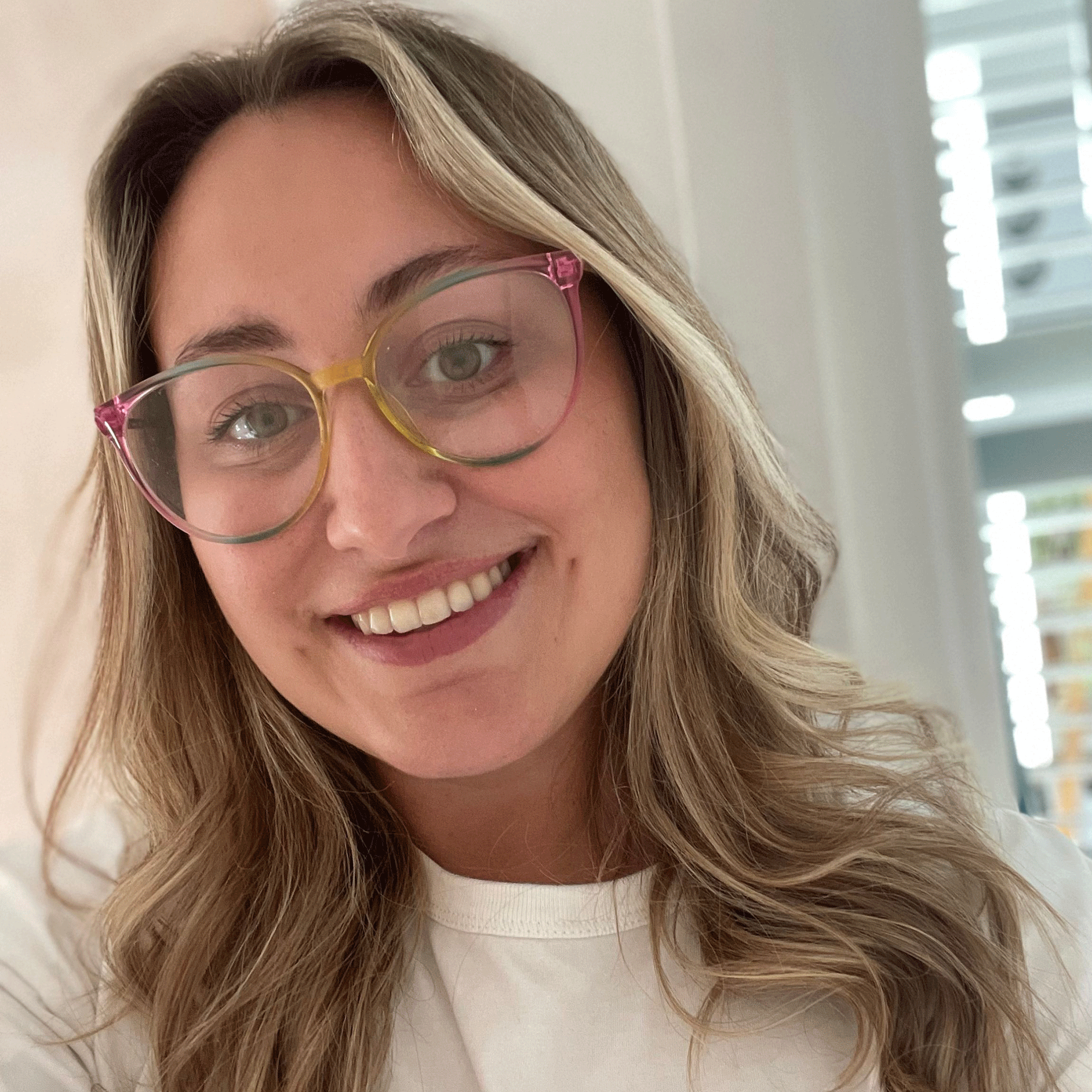 Lauren Bradbury is a freelance writer and major homes enthusiast. She graduated with a Bachelor's degree in English and Creative Writing from the University of Chichester in 2016, before dipping her toe into the world of content writing. After years of agency work, writing everything from real-life stories to holiday round-ups, she decided to take the plunge and become a full-time freelancer in the online magazine world. Since then, she has become a regular contributor for Real Homes and Ideal Home, and become even more obsessed with everything interior and garden related. As a result, she's in the process of transforming her old Victorian terraced house into an eclectic and modern home that hits visitors with personality as soon as they walk through the door.