How to fix a clogged shower drain – and keep it clear and clean
A clogged shower drain can be a nightmare, but you can resolve it quickly and easily yourself with this step-by-step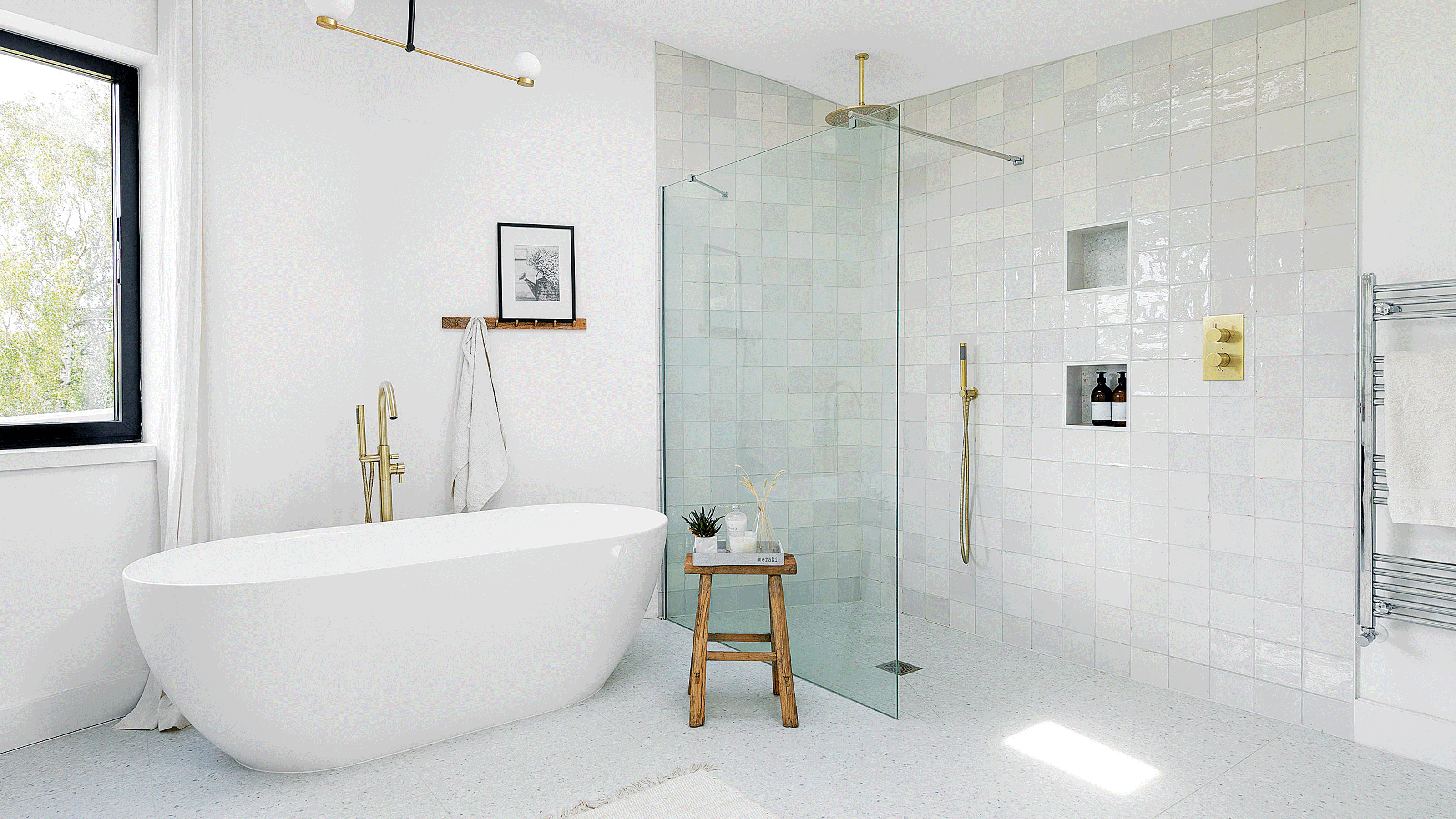 (Image credit: Future PLC )
How to fix a clogged shower drain is essential knowledge for anyone with a shower (and lots of hair).
When it comes to a clogged shower you probably won't notice there's a problem at first. But suddenly, before you know it, your feet will be covered every time you shower and – if you take too long washing your hair – it might even start creeping over the edge of the shower tray and puddling on the bathroom floor, ruining your lovely shower room ideas.
A slow-draining shower is a sure sign of a clog. They're caused by an evil mix of hair and soap scum, so unless you shave your head and just wash with water, there's nothing you can do to stop them from forming. Leon Kendrick, one of Homeserve's plumbing and drainage experts, warns, 'Over time, soap and sediment deposits can build up on the walls of the pipes, causing blockages that can lead to damage such as cracks and breaks.'
How to fix a clogged shower drain - Step-by-step
If you just need to keep on top of the situation and regularly clean out your shower waste. However, if you've let a clogzilla build up, this is how to fix a clogged shower drain.
1. Take out the waste trap
This should simply lift out, or possibly unscrew. It will consist of a silver, chrome-effect cover and a hair trap. This is a solid plastic tube that's wider at the top, with a rubber washer around it to seal into the drain pipe. As you lift it out, steel yourself for the yucky tail of slimy hair that will come with it!
2. Separate the cover and trap
With some traps, these just click together, but others have a central screw that will need to be undone to separate the two parts.
3. Take out the water cup
This will be sitting in the drain hole, not fixed in, and is probably full of water. Just lift this out to reveal the empty drain hole with the pipe leading horizontally off it.
4. Pull out the hair and clean
Use kitchen paper to yank out the hanks of hair and wipe off the worst of the greasy soap scum from the cover, trap and cup. If they're really bad, they might need soaking in soapy water (washing-up liquid is the best cleaning product for this job) for a bit before you scrub them clean.
It's a good idea to keep a dedicated washing-up brush or old toothbrush for this task. Finish the job with dilute white vinegar (one part to three parts water) to get rid of limescale and the last of the soap scum.
5. Clean in and around the drain
Use kitchen paper to wipe the hair, mould and soap residue from around the drain hole. Then use a cloth to wipe around the inside of the drain hole and as much of the pipe as you can get your hand into.
Spritz the area with dilute white vinegar and wipe again. Be gentle here. Harsh chemical cleaners and scrubbing will erode the sealant around the drain.
6. Put it all back again
Pop the cup back in, then reattach the trap and silver cover and replace it.
7. Repeat regularly to keep water draining well
It might be easy to do, but the danger of letting your shower to get clogged is that the blockage will eventually move down into the drain pipe where it is inaccessible and could cause other drains (basin, bath) to back up.
Rob Bennett, Technical Service Manager at the Pimlico Group advises, 'A slow draining show is a warning sign that your drain is becoming blocked so the sooner you do something about it the better.' Prevent a crisis damaging your other bathroom ideas with a regular fortnightly or monthly routine clean where you repeat the above process and refresh the drain with a scoop of bicarbonate of soda and two cups of white vinegar before rinsing.
How do you unclog a severely clogged shower drain?
If clearing the trap hasn't worked, Rob Bennett, at the Pimlico Group suggests, 'You can try using a plunger which creates a suction to help dislodge the blockage. Failing this, you can then try using either a chemical liquid unblocker, eco-friendly commercial decloggers or a more natural version like boiling water mixed with vinegar and baking soda. The latter also functions as a disinfectant that fights bacteria and fungus. However, these natural versions might not work for severely clogged shower drain.'
If none of these methods work? 'It's likely that the blockage is further down, which means you'll need the services of a professional.'
Your plumber might use an auger or plumber's snake to probe deeper into the pipe. Be warned: not using it correctly can damage the pipes, so think carefully before attempting to DIY if you have this issue.
How do you unclog a shower with standing water?
If the water won't drain at all, 'Remove the trap and clean out any build up,' says Rob. 'If this doesn't help to drain the water away, I would suggest trying to dislodge the blockage using a plunger.'
You can pick up a simple plunger easily on Amazon for just £3.99.
What can dissolve hair in a drain?
'Most drain liquid unblockers will break down hair that has built up in your drains,' says Rob.
'Liquid unblockers work by slowly breaking down the blockage into smaller pieces. To do this they have to be highly corrosive which is why it's hard to find a safer, less corrosive alternative for your pipework.
'The less corrosive they are, the less effective they will be in unblocking your drains, which is why their use should be limited. If used, ensure that you flush the drain through with hot water after use to help clear the liquid away.'
If you keep on top of regularly fishing out your hair from the plug, or using a drain protector (available from Dunelm) and flushing it through with hot water regularly you should be able to avoid having to regularly use a corrosive liquid unblocker.
Keep an eye on that drain.
Get the Ideal Home Newsletter
Sign up to our newsletter for style and decor inspiration, house makeovers, project advice and more.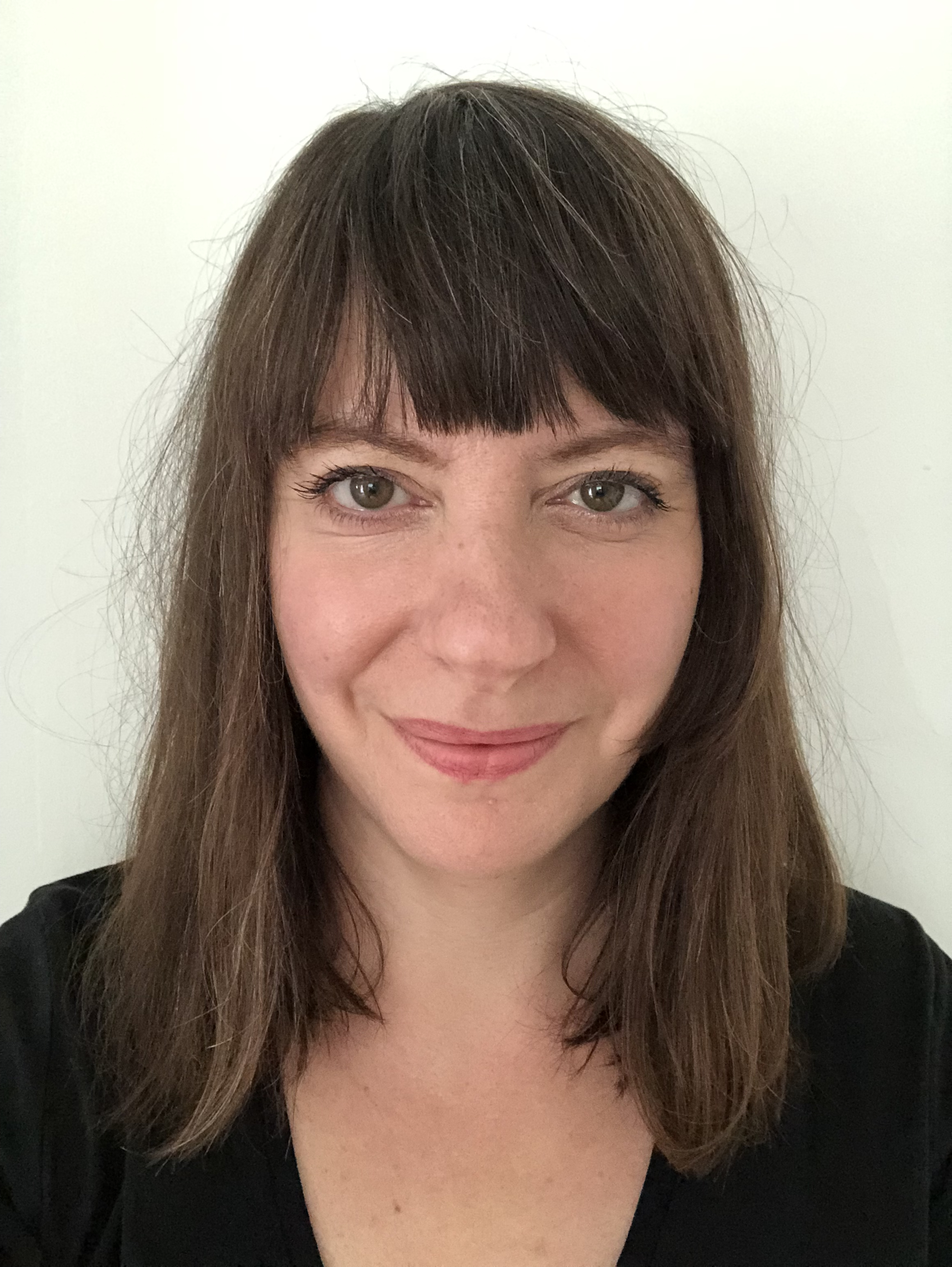 Vanessa Richmond has been a freelance writer, editor and editorial consultant since 2021. Her career in magazines began in 1998 and, apart from a four-year stint at women's lifestyle magazine Red, it has been spent working on interiors titles including House Beautiful, Country Homes & Interiors and Style at Home. She first joined the Ideal Home team in 2006 as Chief Sub-editor and subsequently became its Associate Editor, Editor and Editorial Director. Now she writes for idealhome.co.uk and Ideal Home magazine as a freelance journalist.