How to clean a fan - banish dust and keep cool this summer
Whether you're using a desk, tower or bladeless fan, learn how to clean it properly with our expert guide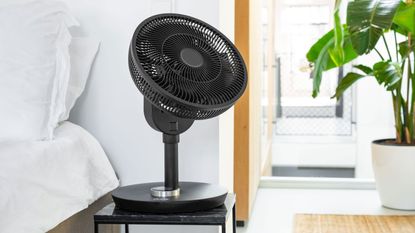 (Image credit: Duux)
With the scorcher of a heatwave we're currently battling through, your fan might have been plugged in pretty much constantly over the last few days. Whether you're using your fan every day or not, knowing how to clean a fan is essential for keeping it in healthy condition.
The best fans are a lifesaver in the summer, whether they're helping you keep a bedroom cool or they're keeping the heat out of your home office as you work. But if we neglect to clean them, our fans will accumulate months' worth of dust, which we'll essentially be blowing into the air. Hence why knowing how to clean a fan is so important.
'If a fan is left unattended it will accumulate dust and cycle dirt through the air instead of a cool breeze,' says Nick Small, Small Appliances Expert, AO.com. 'Keeping fans clean is therefore crucial to ensure the appliance is in good condition and reducing allergens from blowing around your home.'
So now we know how important it is to know how to clean a fan, we won't be skipping over the chore going forward. But the question is, how do you clean a fan effectively? It's not the easiest job, thanks to their awkward shapes and sizes.
How to clean a fan - everything you need to know
The time for our fans to shine is now, especially once you know how much a fan costs to run (they're quite cheap!). This also makes now the best time to learn how to clean a fan, effectively and efficiently. Our expert-approved tips will take you through the process step by step, whether you've got a desk, tower, or bladeless fan.
What you'll need
How to clean a desk fan
1. Safety first
Before you get cracking with how to clean a fan, unplug your fan from the mains. Make sure there are no trailing wires while you're working, too, and keep the plug away from any cleaning fluid or water while you work. Like when you're cleaning the best lawnmowers, safety precautions are key.
2. Carefully take your fan apart
Grab a screwdriver and get to work. Note that all fans are different and your first move should be to read the instructions before taking anything apart.
If you were the one who assembled it in the first place, then it should be simple to simply reverse this process. However, if the fan arrived in its full form, make sure you know what you're doing. Taking apart your fan can also affect your warranty, so consider this before doing anything.
If you're feeling confident, the face and rear grills of your fan are likely to be secured with some screws (don't lose these!). Place the fan face down on a flat surface and carefully remove the screws to access the blades. This will help prevent the screws from falling inside the fan.
Set them aside and remove the blades from the motor. 'All fan blades have a safety nut on the front,' says Chris Michael, Managing Director, Meaco. 'Forget "lefty loosely, righty tighty" and go the opposite way,' he says. Unscrew it by hand and the whole fan blade will come off.
3. Wipe everything down
The blades will be where most of the dust has settled, so tackle these first. Be gentle when wiping blades, as you don't want to bend them. If there's a lot of build up, then it's a good idea to get a small vacuum to suck off the excess before moving on. Use one of the best handheld vacuum cleaners or a standard vacuum cleaner with a crevice nozzle attachment.
'Dip a soft cloth into the warm soapy water and squeeze out the excess water,' says Felix Wilson, Cleaning Expert, Unclutterer. 'Wipe each blade carefully, and use a soft brush to clean the hard-to-reach areas.'
Avoid spraying any cleaner directly onto the fan, and give it a good polish until you're satisfied. Next, get a microfibre cloth, like these cloths for £8.69 at Amazon, to wipe down the rest of the fan's body.
4. Clean the grill
If your fan's grill is suitable for washing, then this will undoubtedly be the most efficient way to get to everything in the nooks and crannies.
Again, make sure not to get any part of the fan that's connected to the electricals or motor wet, and leave everything to dry thoroughly before reassembling. If you're happy, then gently wash the grill over the sink with a sponge.
5. Reassemble
As soon as everything is clean and dry, you can get to reassembling your fan. Make sure everything is nice and tight before turning it back on.
That's how to clean a fan by taking it apart done! Now your fan is nice and clean, you can use the popular fan hack to get rid of flies in the house, without worrying about dust getting blown around.
How to clean a fan without opening it
The same cleaning method can be applied to pedestal fans, with a quick wipe of the stand, but tower fans can be trickier to disassemble. Whatever fan you have, you might want to learn how to clean a fan without taking it apart, to save yourself some time.
The easiest way of ensuring proper upkeep is to get a can of compressed air. These are a godsend for cleaning tricky-to-reach places like between the keys of your keyboard without doing any damage to the tech behind it.
Just position the nozzle between the mesh front of your fan and blow away the literal cobwebs. This removes all of the unsightly dust that has built up on the blades and takes seconds. 'Be sure to do this in an open space or outdoors to avoid spreading dust in your room,' says Felix Wilson.
As an alternative to using compressed air, anything that blows air (like a hairdryer on its cold setting) will work, or use your best vacuum cleaner with an attachment.
For the rest of the job, the easiest thing to do is grab a microfibre cloth and rub the outside of the fan down every so often. Knowing how to clean a fan is a much quicker job when you add it to your care and cleaning rotation when you're going around with a feather duster.
Or, try this fan cleaning hack
If you're unable to reach the fan blades and you don't want to start having to take your fan apart, try this 'cleansing spray hack' instead. We all know the power of cleaning with white vinegar, so make sure you've stocked up on this store cupboard essential before you try this hack.
'Stir a mixture of white vinegar, a few drops of essential oil and a spoonful of baking soda into a bottle,' says Nick from AO.com. 'Shake the bottle and spray this onto the grills of the fan, covering the grooves with a plastic bag. Turn the fan on for a couple of minutes until clean. The bag will collect any blown dirt which ensures the cleaning is hassle-free.'
Remove the bag after you've turned the fan off and carefully empty all the debris into a bin. Your fan should look spanking new.
How to clean a bladeless fan
If you're thinking that's all very well for an ordinary bladed fan, but what about my Dyson fan? You'll be pleased to hear that the answer is a little less complicated.
For how to clean a fan without blades, you just need to get a damp cloth and give it a good wipe down. It's just like cleaning any of your appliances, like the best kettles.
Note that devices like the Dyson Hot+Cool range often also clean the air as they work, so you should also make sure you're cleaning/changing the filter as needed. The dust has to go somewhere!
How to clean a tower fan
'Tower fans don't need a lot of maintenance,' says Andrew Bramley, Cleaning Expert, Pure Freedom. He recommends vacuuming the exterior with the brush attachment to remove the initial layer of dust, paying particular attention to the vents as this is where the dust build up will be.
'You will need a can of compressed air and blow it into the vent to release clogged dust or dirt,' says Andrew. 'Finally use a duster to remove any remaining dirt off the fan.' Then give the stand a wipe down with a microfibre cloth. Do this every three to four weeks, or more if you're using the fan daily.
Now you know how to clean a fan, whatever kind you're using, you can cool down knowing you aren't submitting yourself to an accumulation of dust and dirt (yuck!)
FAQs
Is there an easy way to clean a fan?
There is an easy way to clean a fan, if you keep on top of the chore and do it regularly, so dust doesn't have a chance to build up. Use a can of compressed air to do the job quickly and efficiently.
Spray the air into the blades of the fan; the nozzle should reach between the grills so you don't have to take it all apart. This will effectively remove all the dust and dirt that is hiding inside your fan. You could even use a hairdryer if you don't want to buy a can of compressed air.
'You can clean the blades by blowing them with compressed air or with a hairdryer,' says Nigel Bearman, CEO and Founder, Daily Poppins. 'Make sure the hairdryer is on the coolest setting, and keep it about six to ten inches away from the blades. The backside of the blades should be cleaned in the same way as the front.'

How do you clean dust out of a fan?
An effective way of cleaning dust out of fan is to use a vacuum with a brush attachment. This should allow you to reach in between blades easily enough, and will effectively suck up most of the dust.
You may still need to go in with a microfibre cloth after this. We recommend dipping your cloth in soapy water - without using an excessive amount - and wiping down all the fan's components to remove every last trace of dust.
'Once-a-week cleaning will keep the dust down to a minimum, so you won't have to deep clean the fan as often', Nick says. 'And to ensure that your fan runs efficiently and effectively, make sure the air filter is cleaned periodically.'
Get the Ideal Home Newsletter
Sign up to our newsletter for style and decor inspiration, house makeovers, project advice and more.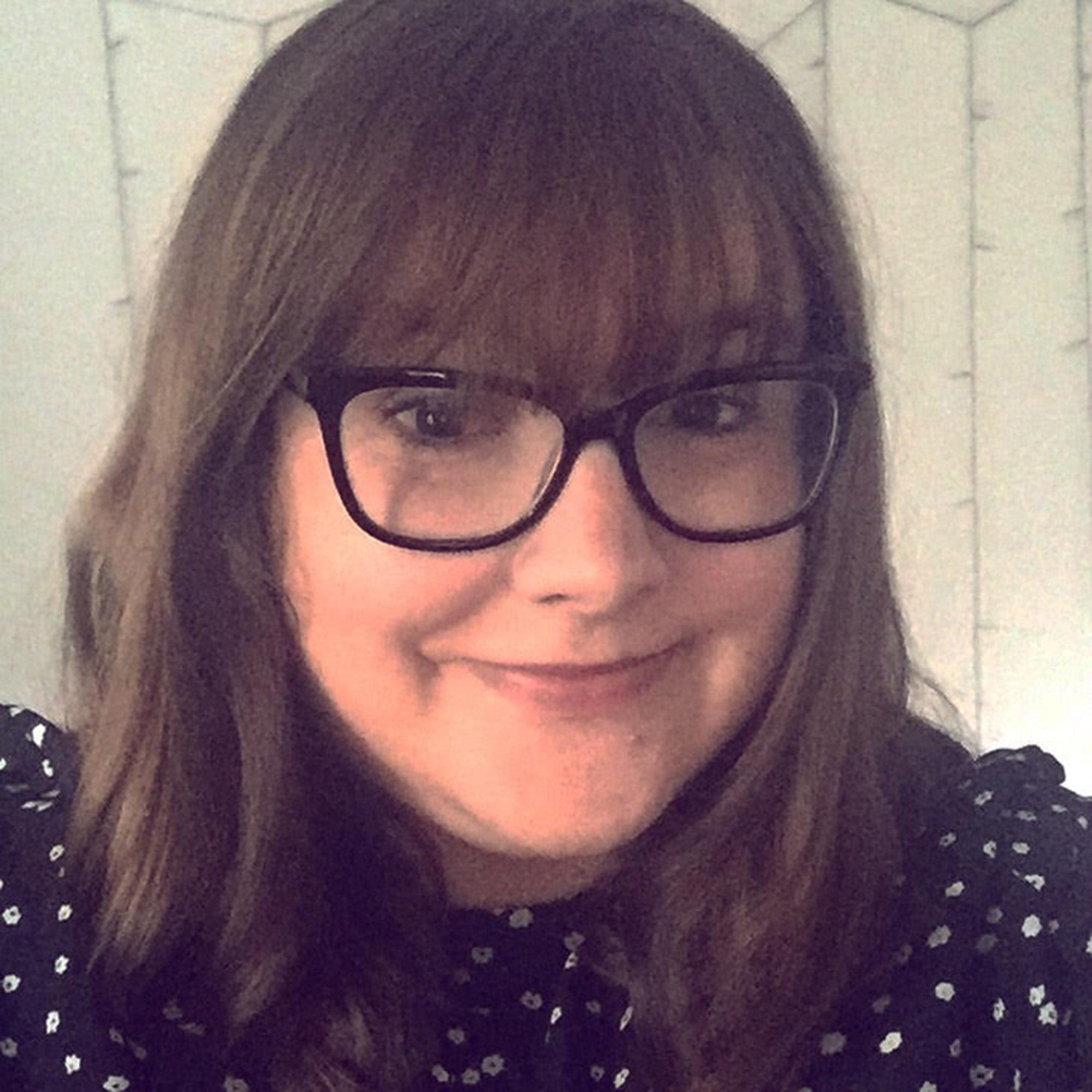 Caroline is the smart homes editor for Ideal Home, bringing her background in ecommerce and technology journalism to the homes world since the start of 2021. She has been in the industry for more than a decade, working for magazines and websites across industries as including IT Pro, Expert Reviews, Coach and The Week. Her main passion is for how technology can make people's lives easier and more fun, as well as how smart home devices can save us all money and time.