These 6 vacuum cleaner storage mistakes could be damaging your appliance, warn experts
It pays to be clued up on the best storage practices to protect your investment for longer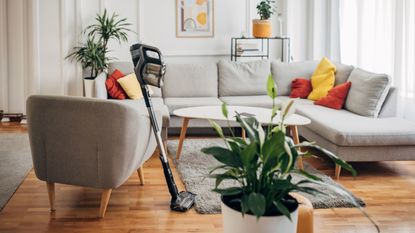 (Image credit: Getty Images)
It's no secret that the best vacuum cleaner makes all the difference when tackling a mammoth cleaning task, but they're admittedly a little awkward to store away. As a result, there are many vacuum cleaner storage mistakes that we may end up making, which could actually end up damaging your appliance in the long run.
Given that a majority of us haven't been blessed with the biggest square footage to work with in our homes, storage can be an issue – especially if you've got a small kitchen where you're likely keeping all your appliances.
That's why we've asked experts for their top tips for storing a vacuum cleaner for convenience, ease of use, and to ensure it stays in tip-top condition so you can protect your investment for longer.
Vacuum cleaner storage mistakes to avoid
Irrespective of whether you've got a more traditional-style vacuum cleaner like a trusty Henry hoover, a cordless vacuum, or are sporting a itty bitty handheld vacuum, the rules for storing them stay the same.
These are the 6 vacuum cleaner storage mistakes to avoid, according to experts.
1. Storing it in an inaccessible location
'If your vacuum cleaner is stored in an accessible location, it can be a hassle to use,' starts Lee Trethewey, home organisation expert at sustainably sourced furniture supplier, Sustainable Furniture. 'Often, this happens when the vacuum is too large for the it is stored in, or there is an abundance of items stored in the same location.'
The majority of homeowners tend to get lazy when it comes to cleaning, so this extra effort of retrieving the vacuum may result in the avoidance of hoovering altogether.'
When considering your vacuum cleaner storage area, like a cupboard for example, Laura Price, owner of home organisation company, The Home Organisation advises, 'Prioritise your cupboard with your most regularly used items at the front and less used items at the back.'
This way, you're not fighting through a pile of clutter every time you want to vacuum.
2. Not having a proper home for it
We know not everybody is blessed with the luxury of having an appliance garage as a part of their kitchen storage roster, but even just a small dedicated area for your vacuum cleaner can make a world of difference.
'Vacuum cleaners are often bulky which can make it hard to find an appropriate location for storage, especially if your home is on the smaller side,' says Lee at Sustainable Furniture.
'When these appliances are left lying around the home in empty corners or hallways they are often susceptible to damage and scuff marks. Over a period of time, this constant wear and tear can result in irreversible damage. Make sure to find a permanent home for your vacuum cleaner that avoids areas of high traffic.'
3. Storing your vacuum while it's still dirty
We understand that vacuuming is already a mammoth cleaning task in itself, however, you shouldn't become lazy with proper maintenance of your appliance. Cleaning your vacuum regularly and emptying its dustbin is just as important as storing it properly.
'If you store a vacuum cleaner that's still dirty, it can create bad odours and encourage mould growth,' warns Petya Holevich, house cleaning expert and supervisor at cleaning service, Fantastic Cleaners.
Petya continues, 'If you have a bagless vacuum cleaner, it's important to empty the dustbin after each use. If you put it away without doing so, it can result in odours and bacteria growth.'
Not only that, but Catrin Davies, senior product manager at SDA Hoover also reminds us of vacuum cleaner maintenance, especially for cordless vacuum cleaners.
'You'll be glad next time you reach for it that the battery is charged and the filters are clean. Remember that filters need at least 24 hours to dry after being washed, and batteries usually take 3-6 hours to charge.'
4. Storing the vacuum with the cord wrapped around it
This is a common storage practice we can often be guilty of doing, but it's important to start unlearning this bad habit.
'Wrapping the cord around the vacuum cleaner can result in damage to both parts of the appliance. Instead, wrap the cord separately and store it next to the vacuum cleaner,' advises Petya at Fantastic Cleaners.
5. Not protecting the attachments
Given the nature of a vacuum cleaner's many attachments, they can go missing, quickly.
Lee at Sustainable Furniture starts, 'If you're not removing attachments before storing your vacuum, this could result in unwanted damage and wear.'
'It's easy for accessories to go missing,' adds Catrin at SDA Hoover. 'Store them in a bag or box if there's not a dedicated holder on your vacuum.'
6. Storing the vacuum in extreme temperature conditions
Irrespective of where you choose to store your vacuum cleaner, ensure that it's not in extreme temperature conditions. So, as a rule of thumb avoid storing your vacuum in a humid or damp place, as well as in direct sunlight.
'Humidity and moisture can cause rust and damage to the appliance,' explains Petya at Fantastic Cleaners. On the other hand, 'Sunlight can cause the vacuum cleaner's plastic parts to fade and become brittle.'
To prevent damage, always store the appliance in a cool, dry, and dark place.
FAQs
Where to store a vacuum cleaner?
'It's recommended to find a designated storage area for it, such as a closet or utility room, to keep it out of the way and protected,' advises Petya Holevich, house cleaning expert and supervisor at Fantastic Cleaners.
'Besides that, while it's a possible option to keep a vacuum cleaner in the garage, it's generally not recommended
Garages are typically places prone to temperature and humidity fluctuations that can damage the appliance. Besides that, they're often dusty or dirty environments, which can affect the performance of the vacuum cleaner and its filters.
However, if you have no other options for storing a vacuum cleaner, here are some things to keep in mind:
Choose a cool and dry area of the garage, away from direct sunlight and any sources of moisture or heat, such as a water heater or furnace.
Cover the vacuum cleaner to protect it from dust and debris that can accumulate in the garage.
Keep the vacuum cleaner off the ground on a wall-mounted vacuum cleaner holder (like these ones at Amazon), or other storage solutions to keep it out of harm's way.
Store the vacuum in a designated storage area of the garage if possible, rather than leaving it out in the open where it can be bumped or knocked over.
Being clued up on the best ways to store a vacuum cleaner will ensure you protect your investment and get the most use out of it for longer.
Get the Ideal Home Newsletter
Sign up to our newsletter for style and decor inspiration, house makeovers, project advice and more.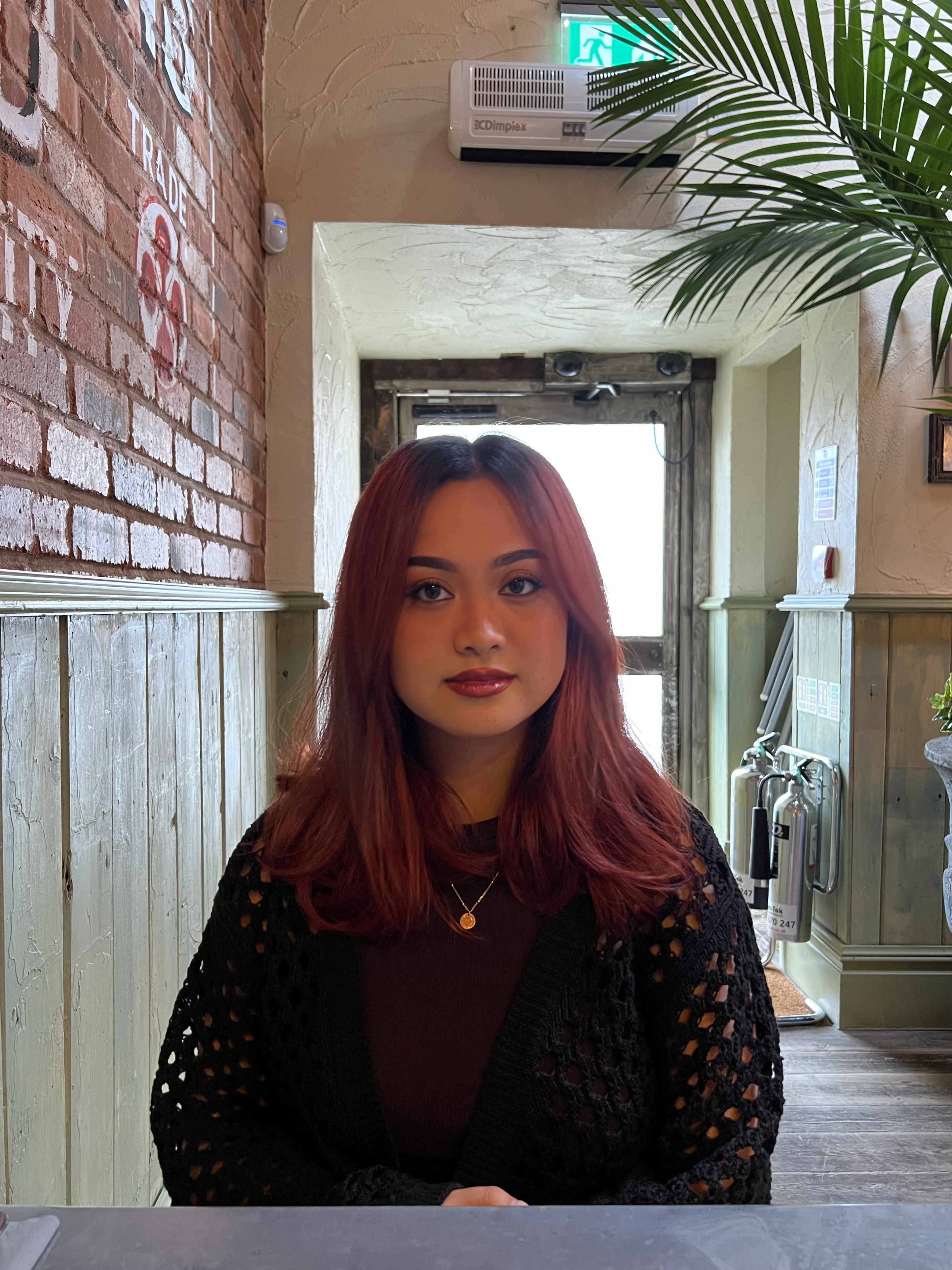 Jullia Joson is Ideal Home's Junior Writer. She's always loved all things homes and interiors, graduating with a bachelor's degree in Architectural Studies from the University of Nottingham in 2022. Previously, she was an Intern Editor for ArchDaily. Now focused on news stories, Jullia can be found down the TikTok and Pinterest rabbit hole scrolling through any new and upcoming trends, hacks, and home inspiration.