This ingenious dish-drying hack is a Finnish kitchen must-have – and it just blew our mind
This Finnish kitchen essential for drying your dishes just blew our minds – why haven't we thought of this sooner?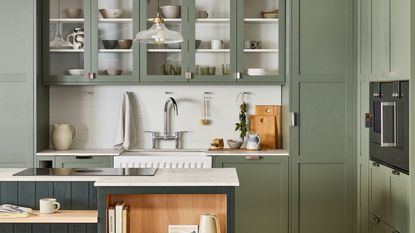 (Image credit: Naked Kitchens)
Do you ever get sick of the sight of the ever-present pile of drying dishes on the drying rack in your kitchen? Of course, if you're an owner of a dishwasher then this doesn't really concern you. But if you're in the same boat as this writer and you're not so lucky as to own a dishwasher, having to manually wash the dishes every evening instead, then you will love this Finnish dish drying cabinet hack that's part of almost every Finnish kitchen.
I came across this clever kitchen idea on Instagram (of course, where else?) as Dave Cad (@dave.cad), a Brit living in Finland, has shared a reel all about the built-in dish-drying kitchen cabinet, in Finnish called astiankuivauskaappi (quite the mouthful), positioned above a sink so that the water from the dishes drips into it. Thus far, it has amassed over 15 million views. And my only question is, how have I never heard about this?
The Finnish dish-drying kitchen cabinet hack
Now, this is how to organise kitchen cabinets properly. Once I found out about this genius invention of the Finns, I quickly turned to my own Finnish friend whose exact words were, 'Yeah, most Finnish kitchens come with a dish-drying rack already built in a cabinet.' Like it's not a big deal. What?!
Dave, whose Insta reel plays on the comical reaction of every foreigner that comes across the dish-drying kitchen cabinet in a Finnish kitchen, shares his own first experience seeing this kitchen feature.
'The first time I saw the dish drying cabinet (astiankuivauskaappi in Finnish) I was blown away by its genius. Something so simple yet effective. I started to notice them in every home I visited in Finland as it's a fairly standard instalment. Finns are quite proud of this invention and it is always a topic of conversation when showing a foreigner around their home.'
Who can blame them? And it makes me wonder if this way of keeping the kitchen tidy and clutter-free is a new (global) kitchen trend in the making. So I turned to a couple of all-knowing kitchen experts.
'Whilst the dish-drying cabinets are still relatively new to the UK market, I have come across them at trade shows and on social media,' says Molly Chandler, designer at bespoke kitchen makers, Willis & Stone. 'They are a step on from the over the sink dish drying racks and do seem to be gaining in popularity. There are two choices of having the drainer open so that drips fall directly into the sink, or they can include a drip tray.'
Having the option with a tray would solve one potential issue - that many sinks (mine included) are not positioned directly below a cupboard. But rather by a window, while some have their sinks put into their kitchen islands.
Molly agrees, saying you 'need to bear in mind the location of the sink as many people will choose to install a sink under a window, or on an island unit with no wall above it. In these circumstances you could still locate a drying cabinet in another cupboard and opt for the drip tray version.'
Richard Davonport, managing director at luxury bespoke kitchen manufacturer, Davonport, is also a fan of this clever hack. 'I can see the positives to built-in dish drying cabinets. They allow the kitchen to remain clutter and dish-free during the drying process but they are also eco-friendly. Dishwashers can use a considerable amount of water in comparison to running a sink full, and so choosing to wash your dishes this way can be better for the environment, and then stored away to dry.'
He continues, 'As a bespoke kitchen maker, we're able to design kitchens to our clients' desires, and so if this trend were to take off in the UK, then it would be something we could do.'
Watch this space.
Get the Ideal Home Newsletter
Sign up to our newsletter for style and decor inspiration, house makeovers, project advice and more.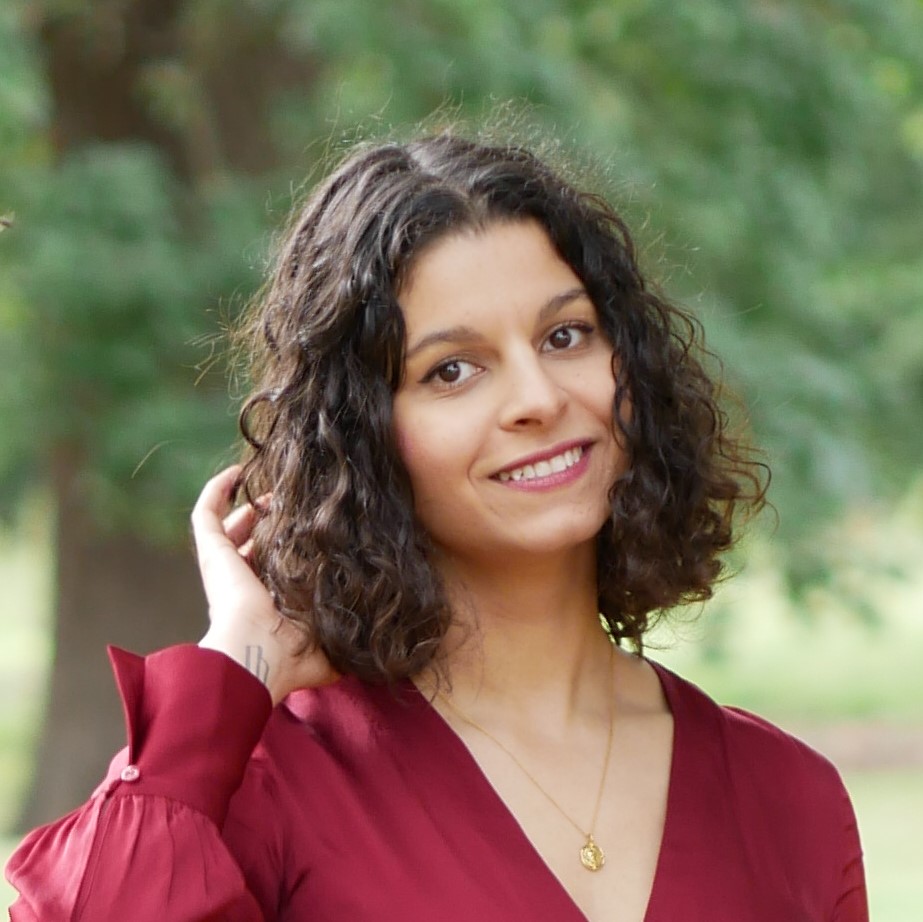 Sara Hesikova has been Ideal Home's News Writer since July 2023, bringing the Ideal Home's readership breaking news stories from the world of home and interiors. Graduating from London College of Fashion with a bachelor's degree in fashion journalism in 2016, she got her start in niche fashion and lifestyle magazines like Glass and Alvar as a writer and editor before making the leap into interiors. She feels the two are intrinsically connected - if someone puts an effort into what they wear, they most likely also care about what they surround themselves with.