How to transform your home into an 'accidentally Wes Anderson' movie
Counting down the days until Asteroid City hits cinemas? Here's how to recreate Wes Anderson's unique visual style throughout your home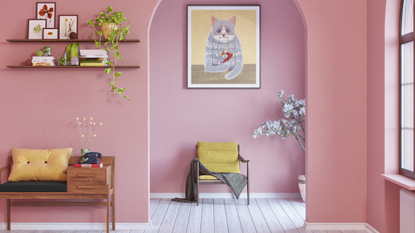 (Image credit: Getty)
From historical dramas to coming-of-age stories, murder mysteries to sci-fi romances, there's no denying that Wes Anderson is determinedly eclectic when it comes to choosing his movies' subject matter. What always remains consistent, though, is the filmmaker's inimitable (and instantly recognisable) aesthetic that has spawned a number of home decor trends - along with out desire to inject some not-so-accidentally Wes Anderson vibes into our own homes, too.
Oh yes, new online data has revealed that #WesAnderson currently has over 807 million views on TikTok, as fans of the filmmaker set to work romanticising their everyday lives with some Moonrise Kingdom and French Dispatch-inspired interior design tips (and seriously imaginative paint ideas).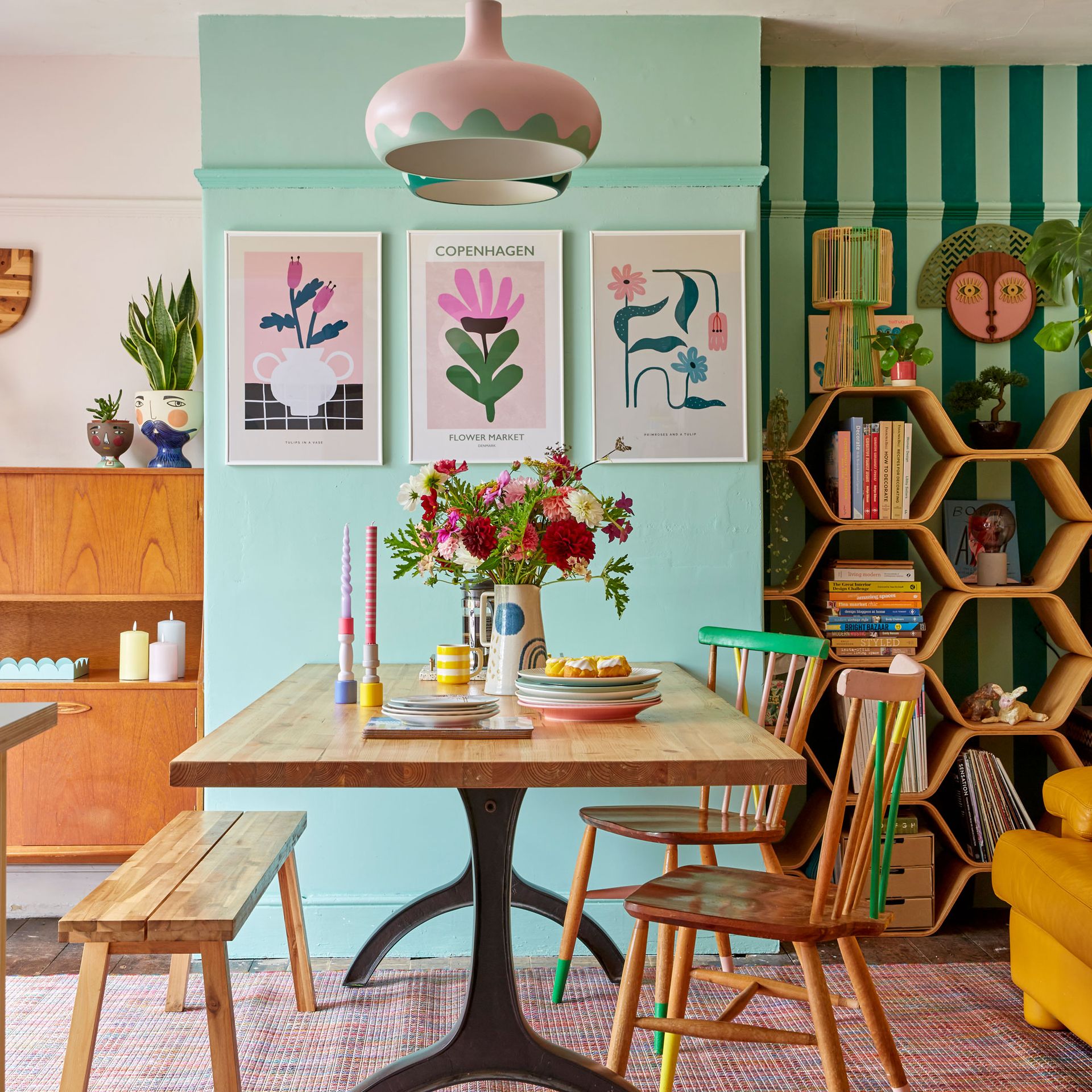 How to create a 'not-so-accidentally Wes Anderson' home
Tempted to follow their lead and transform your home into an escapist fantasy of your very own? Here are a few tried-and-tested tips…
1. Stick to the Wes Anderson colour palette
One of the most instantly recognisable elements of any Wes Anderson film is the colour palette: the filmmaker's world building is almost entirely achieved through colour, in fact.
Think rich jewel tones like emerald green, ruby red, and sapphire blue, mixed with pops of mustard yellow and moreish ice cream pastels, such as the unforgettable candyfloss pink of The Grand Budapest Hotel.
Not sure where to start? Etsy Trend Expert Dayna Isom Johnson advises: 'Begin with muted, soft tones and then break them up with sudden bursts of brighter colours.
'Bringing in decor such as a simple lampshade, rug or vase in a beautiful pastel hue, for example, will transform your space into a utopia of that movie magic aesthetic.'
… but make sure you have fun with it
Try using colour in unexpected ways – such as, say, a bright yellow bathtub or a pink and blue tiled floor – to create that Wes Anderson-approved sense of whimsy and playfulness, even in the most mundane spaces. Or, if you prefer, pick one core colour for each room and use differing shades of it throughout.
As interiors influencer and self-confessed Wes Anderson enthusiast Megan Murray puts it: 'Whether it be the pink of The Grand Budapest Hotel, or the yellow of The French Dispatch, choose one hue for your room and go tonal.
'A cute way to do this might be pale yellow walls with a stronger yellow along the skirting board and doors, or use a half-and-half technique and mimic a feature from your favourite movie.'
Still unsure? Megan suggests you take another look at the iconic pink-and-blue patisserie Mendl's boxes (as seen clutched in the hands of Saoirse Ronan's Agatha in The Grand Budapest Hotel) and use this playful contrast as inspiration for your own home's colour palette.
2. Pick out some vintage wallpaper
It doesn't matter which of Wes Anderson's 10 feature films (soon to be 11) is your favourite: you're basically guaranteed a shot of some seriously eccentric wallpaper ideas at some point.
Think about it: Margot Tenenbaum's bedroom is covered in zebras, for example, and then we have the bold citron-coloured details scattered throughout The French Dispatch. There are the vibrant prints inside the Darjeeling Limited, the art nouveau grandeur of The Grand Budapest Hotel, and let's not forget the delicate ink designs seen throughout the Bishop family's seaside sanctuary in Moonrise Kingdom.
If you need a little help getting started, check out the gorgeous and richly detailed designs by The Little Greene Paint Company (now in stock at John Lewis).
Alternatively, you could search 'maximalist wallpaper' on Etsy. Personally, I'm a fan of this whimsical mushroom number: starting at £7.67 for a sample roll, it calls to mind the acorn motifs of Fantastic Mr Fox's woodland home.
3. Make like Wes Anderson and keep things symmetrical
Colour play isn't the only hallmark of the Wes Anderson aesthetic: the filmmaker is also famous for his love of symmetry. And I don't just mean a perfectly composed shot: it's all in the detail. From neatly-ordered bookshelves, to matching lampshades, to artfully-arranged picture frames, everything has its place, and everything is designed to create a sense of balance and harmony.
Still, though, this doesn't mean you should get too matchy-matchy with it all.
'Symmetry is key, but don't let things become too ordered,' advises Dayna from Etsy, 'as you still want to capture the whimsical essence of the trend; think wavy lines, and playful patterns.'
4. Hunt down a desk, table, anything with barley-twist legs
Rena DeAngelo, who served as set decorator for The French Dispatch, recently told Vogue that Wes Anderson is obsessed with barley-twist legs.
'When I was buying furniture, every time I showed Wes something that had a barley-twist table leg, he was like, 'I like that,'' she said.
Thankfully, it's easier than ever to shop this trend – and sustainably, too – via the new Better Than New Homeware hub on eBay. It'll take a bit of shopping around, but, with items like this gorgeous Mid-19th Century Rosewood Octagonal Occasional Side Table on offer (£425, if you're interested), you're guaranteed to find something that Wes Anderson himself would approve of. If you want to save, it's worth trawling through home decor discount codes before you buy.
5. Repetition, repetition, repetition
'Repetition is key,' says Megan. 'For example, in The French Dispatch you'll find three butter-toned vintage telephones sitting in a perfect line along the editor's desk, or a stack of matching books all in a row.
'You can recreate this at home with a picture wall, a line of small vases, a set of books with complementary covers, or even some coat hooks with something fun and unexpected hanging from them, like vintage cameras.'
6. Build your Wes Anderson aesthetic around a few key vintage pieces
Any Wes Anderson fan worth their salt knows that the filmmaker uses all of that symmetry and repetition for a very important reason: to help ground and balance the quirkiness of his movies.
Think about it: if you look around the background of any Wes Anderson film – be it The Royal Tenenbaums or The Darjeeling Limited – and you'll soon realise that each set is home to plenty of vintage-inspired pieces, such as rotary phones, leather luggage, antique crockery, taxidermy, old-school radios, and retro lighting.
Is it any wonder, then, that a representative from John Lewis has confirmed that on-site searches for 'retro' accessories have surged by +72% compared to this time last month? That there has been, too, a 119% YoY increase in searches on Etsy containing 'iridescent glass vase'? And that colourful scalloped edges are still taking over our Instagram feeds?
'It's all about maximalism,' says Megan, whose own Instagram feed is filled with soft wavy edges, candelabras, and a treasure trove of trinkets – all in Wes Anderson-inspired hues, of course. 'So go big.'
'You can easily bring in a hint of nostalgia with scalloped details or retro design cues,' agrees Dayna.
And Claire Taylor, gift buyer at John Lewis, says: 'Looking for a pastel-hued accessory to add a touch of Wes Anderson's world to your home? Our John Lewis Dog Trinket Dish make the perfect vintage-inspired addition.'
7. Deck your home out with lots of lamps
'I bought every cool lamp I could find,' says Rena of her work on The French Dispatch. 'You can never have too many.'
Rena's words have clearly had an impact on Wes Anderson fans, as a representative from John Lewis has confirmed that on-site searches for desk lamps are up +33% compared to this time last year.
Whatever items you decide to deck your home out with, find something that speaks volumes about your personality. After all, it's good to take inspiration from Wes Anderson, but there's no denying that his eye-catching and conversation-starting aesthetic is usually built around his characters: it is, in fact, almost an extension of them – or perhaps it's the other way around?
Whichever way you look at it, remember this: you and only you are the main characters in this Wes Anderson movie, so be sure that your surroundings reflect that, and that the treasures you proudly display against your pastel-coloured walls say something, anything about who you really are.
Now, if you'll excuse me, I'm off to track down a vintage typewriter for my mantelpiece. À bientôt!
Get the Ideal Home Newsletter
Sign up to our newsletter for style and decor inspiration, house makeovers, project advice and more.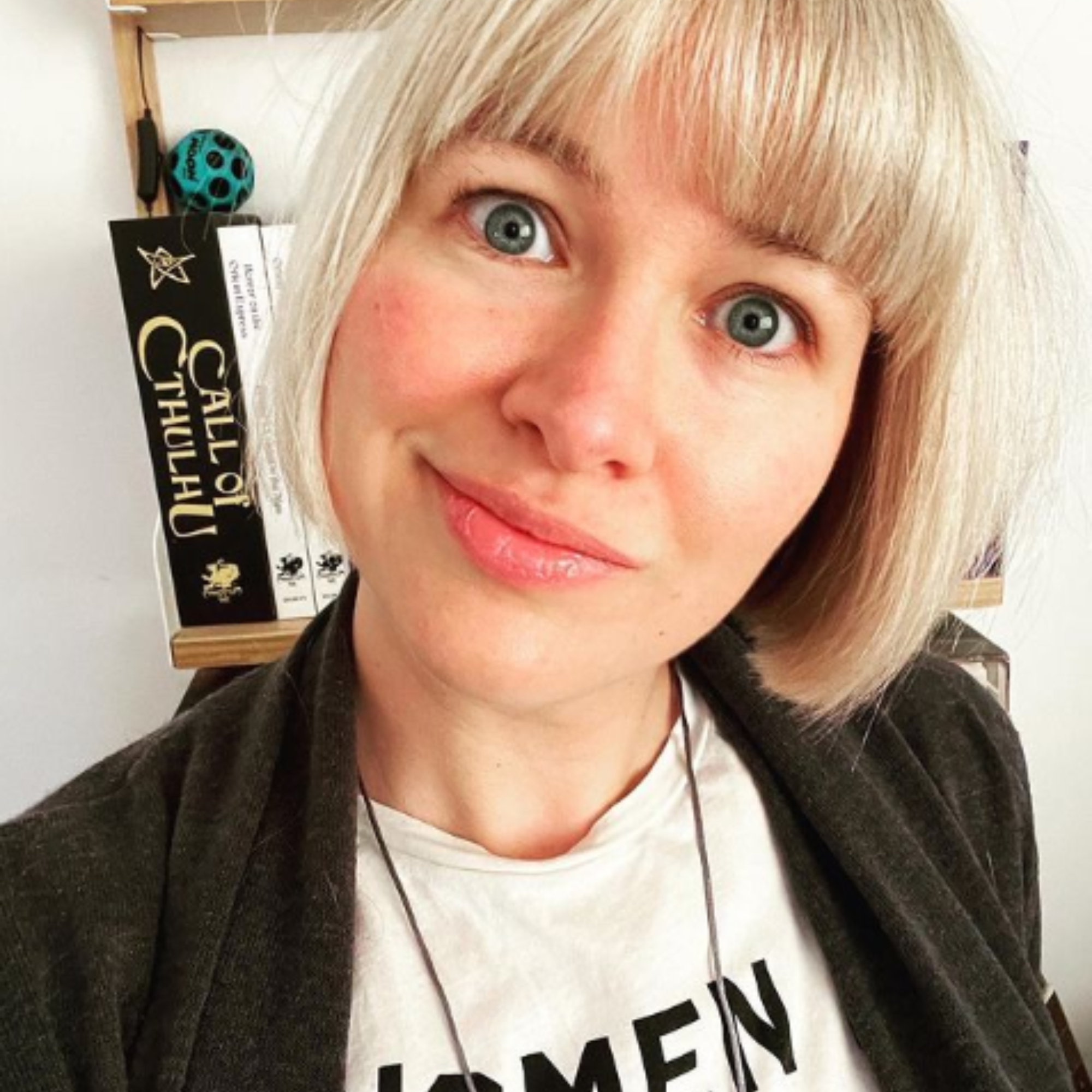 Kayleigh Dray became Ideal Home's Acting Content Editor in the spring of 2023, and is very excited to get to work. She joins the team after a decade-long career working as a journalist and editor across a number of leading lifestyle brands, both in-house and as a freelancer.