Which grey is best for a living room? Colour experts share the best shades to choose
Grey is one of the most varied and versatile shades - but which tone is the perfect choice for you living room?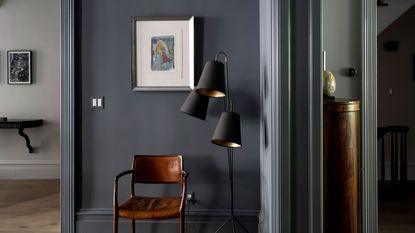 (Image credit: Farrow & Ball)
If you've found yourself in a conundrum of selecting a colour scheme for your lounge, only to settle on grey as the best choice, you might have found yourself wondering, well, which grey is best for the living room? While it's one of the most versatile colour options, the sheer amount of shade variation means that it can be tricky to know which tone to go for.
From dark or pale to warm or cool, there are a number of small differences that alter the overall appearance of the shade, and your home will also have an impact. The shape, size and amount of natural light will determine how a colour appears, so you'll want to choose carefully to achieve the best grey living room ideas.
Ultimately, a living room needs to feel cosy, classic and easy to style up with a range of different furniture and decor options, just in case your taste changes. With a grey palette, this is guaranteed.
Which grey is best for a living room?
Choosing the right living room colour scheme for your home can feel like a big feat. A lounge is where you spend the majority of your evenings and a spot where friends and family gather. So as well as relaxing and cosy, it needs to be versatile for more sophisticated situations.
The benefit of a neutral living room is that it easily achieves both of these things. Grey has the potential to be pared-back and minimalist, or bold and daring, depending on the particular hue you choose. And, while picking the final shade might be tricky, this expert-led advice will guide you in making the right decision for your home and decorating goals.
Best for lounging after hours
Kate Watson-Smyth, author of the UK's number one interiors blog Mad About The House understands the dilemma of choosing the right tone better than anyone. In fact she has even written a book on the subject: Shades of Grey: Decorating with the most elegant of neutrals .
'The key is to understand when you use your sitting room most,' begins Kate. 'If it's in the evening – under electric light – then the classic Down Pipe will always be a winner for me.'
She explains that this popular Farrow & Ball shade is one of the best grey paints for walls because it is a warm grey that looks good under both daylight and lamplight. Sure, it's darker than you might have originally planned, but don't rule it out straight away. 'If you're worried about the room being too dark, keep the ceiling pale and add light rugs and mirrors to bounce the light around,' advises Kate.
Best in the daylight
Very little beats the feeling of a living room filled with natural sunlight, and if you spend a lot of time in your living room during the day, you'll want a grey shade that looks good with the sun streaming in.
'A sunny room may look best with a strong, warm grey,' comments Helen Shaw, UK Director at Benjamin Moore. 'Balboa Mist 1549, for example, is one such paint and works beautifully with white for a light and bright, south-facing living area.'
Helen feels that north-facing living rooms will better suit a cool grey, such as Kendall Charcoal HC-166 (pictured below), which is a dramatic tone sure to add ambience. However, if you're worried a cool grey will make your north-facing room chilly and uninviting, try a grey with a warm undertone, like pink or lilac, or something with an earthier tone. To create texture and more of an industrial vibe, you could use a concrete effect grey paint, available at Craig & Rose.
Best with other colours
Considering yellow and grey living room ideas to brighten up your space? Partnering a colour with grey is a great way to add a jolt of colour and break up the space.
However, when using grey with other colours, how do you make sure they don't clash? Because greys come with different undertones, you can use a grey shade as a jumping-off point for bringing colour into your living room. Tash Bradley, Lick'sDirector of Interior Design and Colour Psychologist, says a lovely way to bring out the undertone in a grey is to partner it with the same, or similar colour.
For example, a grey with a green undertone decorated with green soft furnishings, artwork or decor pieces will make the undertone more dominant. 'A grey with a pink undertone will partner beautifully with lilac or even red,' Tash adds. 'This is because we never see colours in isolation, we take them in as a pair so you need them to harmonise and work together.'
Whether you go dark or pale comes down to personal preference. From my experience, I'd say not to shy away from a shade that looks a little on the dark side. Even the totally inoffensive Chic Shadow by Dulux looked dark on my walls when I painted a sample, but I'm so glad I didn't go any lighter. These days I'd be much more bold and plump for Down Pipe as Kate Watson-Smyth suggests.
Is grey a good colour for a living room?
The living room is a space where we want to sit back and relax after a long day. A grey palette can be very soothing, like putting on a comfy grey marl hoody, so it definitely lends itself to rooms where we want to unwind. Grey has been a dominant trend over the last decade and we think it's a safe bet when it comes to living room paint ideas. Add in natural materials like wood, rattan, wicker and marble to add visual interest.
What is the most popular colour for a living room?
Heather Young points out that the most popular colours in Ideal Home's Emotions of Colour paint collection with Albany are pale neutrals. 'Whilst here at Ideal Home we love the trend for bolder shades such as dark greens, blues and almost-black greys we know that much softer pale greys (such as Ceramic Glaze) are actually being used more often to decorate our living rooms,' says Ideal Home's Editor.
Similarly, the most searched-for colours on Dulux's website are greys, warm neutrals and dark navy, which are all popular living room colour schemes we see on our Instagram feeds. Polished Pebble grey is number one, followed by Egyptian Cotton and Sapphire Salute.
Aaron Markwell, Colour Lead at Coat Paints tells us Margot, Good Intentions and Sunday Soul are the most popular grey living room colours in the COAT palette, but there's a growing demand for warmer beige tones too. For the best of both worlds, you could try a stony neutral like Ambrose.
How do you use grey in a living room?
Nadia McCowan Hill, Wayfair's resident style advisor says for a subtle calming setting, opt for a soft grey velvet sofa and textured rug. Then style up your space with lots of textured finds in cool creams and warm neutrals.
If you're looking for grey sofa living room ideas to work with existing furniture, you can either use multiple grey tones or expand your colour palette with accent colours. Helen Shaw from Benjamin Moore says to opt for a few different tonal greys if you're unsure about drenching every wall in one solid grey. Or, use it more sparingly on a feature wall.
So, which grey will you pick? Based on the natural light in your home and the size of the room, you can start ruling out some of the options straight away.
Once you've decided between cool or warm-toned, you can buy tester pots of Lick's stick-on samples to see how the grey looks at different times of the day, in different parts of the room. It can feel like an overwhelming choice but by using this advice as a jumping-off point and trusting your intuition, we know you'll make the right choice.
Get the Ideal Home Newsletter
Sign up to our newsletter for style and decor inspiration, house makeovers, project advice and more.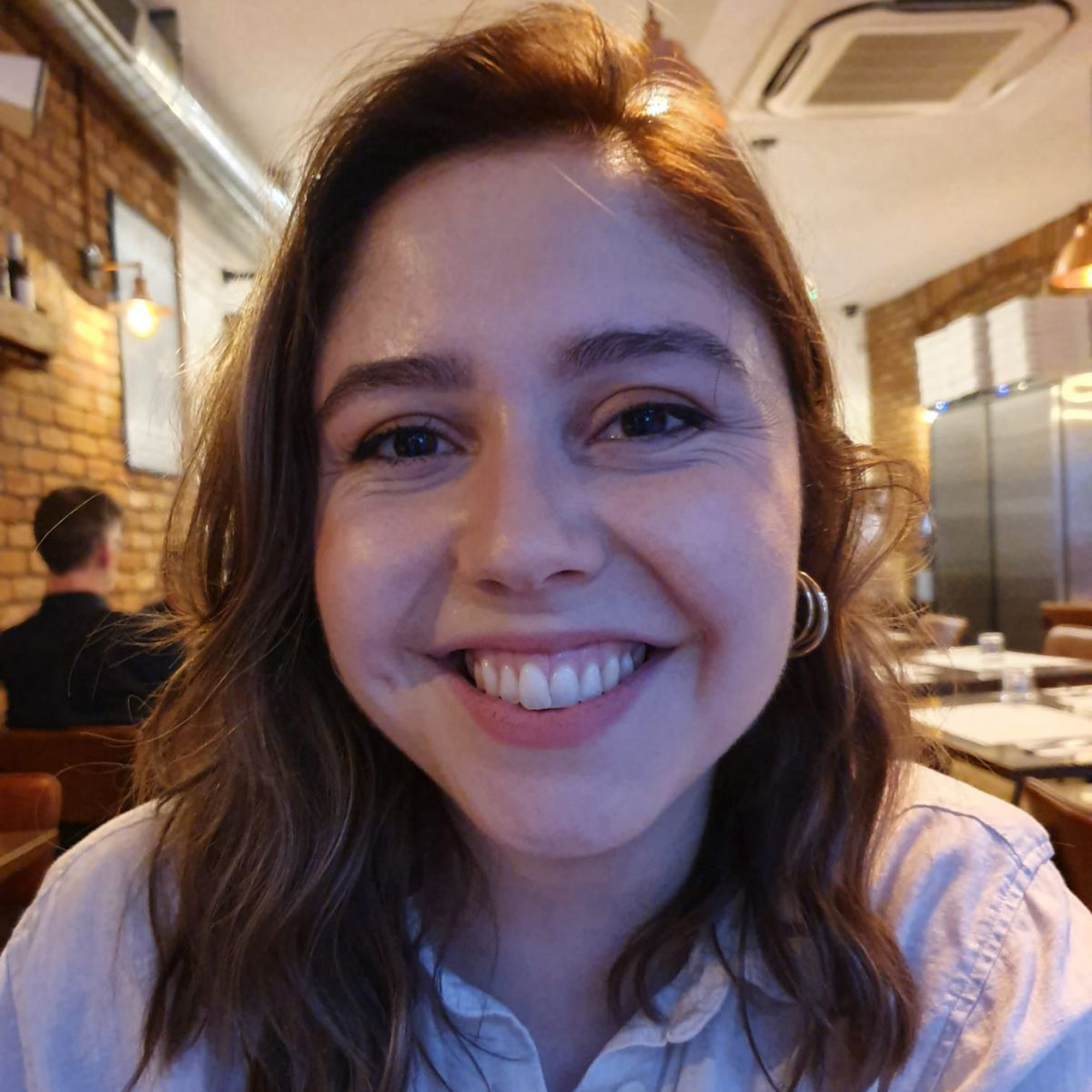 Millie Hurst was Senior Content Editor at Ideal Home from 2020-2022, and is now Section Editor at Homes & Gardens. Before stepping into the world of interiors, she worked as a Senior SEO Editor for News UK in both London and New York. You can usually find her looking up trending terms and finding real-life budget makeovers our readers love. Millie came up with the website's daily dupes article which gives readers ways to curate a stylish home for less.