Gorgeous living room colour schemes to make your home the envy of all your friends
Who needs a single colour living room when you can have two? Our living room colour schemes have got you covered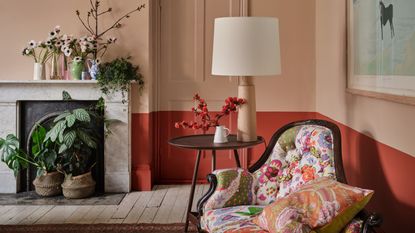 (Image credit: Farrow & Ball)
Decorating your living room comes with so many exciting opportunities, perhaps none so defining as your choice of living room colour schemes. After all, colour combinations have such an impact on both the feel of a room and how you feel within it.
'As with every decorating process, think about all the elements that will exist within the space,' says Patrick O'Donnell, brand ambassador, Farrow & Ball. 'Your sofa will probably be your largest investment if starting from scratch so make sure any colour you introduce through paint will sit happily with this. Make a mood board of everything from flooring, to curtain fabrics and start to build your scheme from here.'
'Think about how you will use the room,' adds Emma Deterding, founder, Kelling Designs. 'If it's a room that you're going to be watching TV in or spending time with loved ones, then choosing deeper, darker hues will help to create a cosy atmosphere. If it's a space that'll be used for working, then light, bright colours are more appropriate to keep you focused and energised.'
Living room colour schemes
The world is your oyster when it comes to choosing a palette for your living room ideas whether you're into calm tones or statement living room paint ideas. That said, before you start you should really consider what you want the finished room to offer you.
'Whether you're drawn to muted, neutral tones or bold, vibrant shades, the key to successful living room colour schemes is to strike a balance,' advises Flora Hogg, Colour Consultant at paint company Craig & Rose. 'As long as a feeling of balance is achieved, any colour scheme can be a winning combination.'
Whichever direction you decide to head in, rest assured there are living room colour schemes aplenty for your space.
1. Go bold with sage green and Royal blue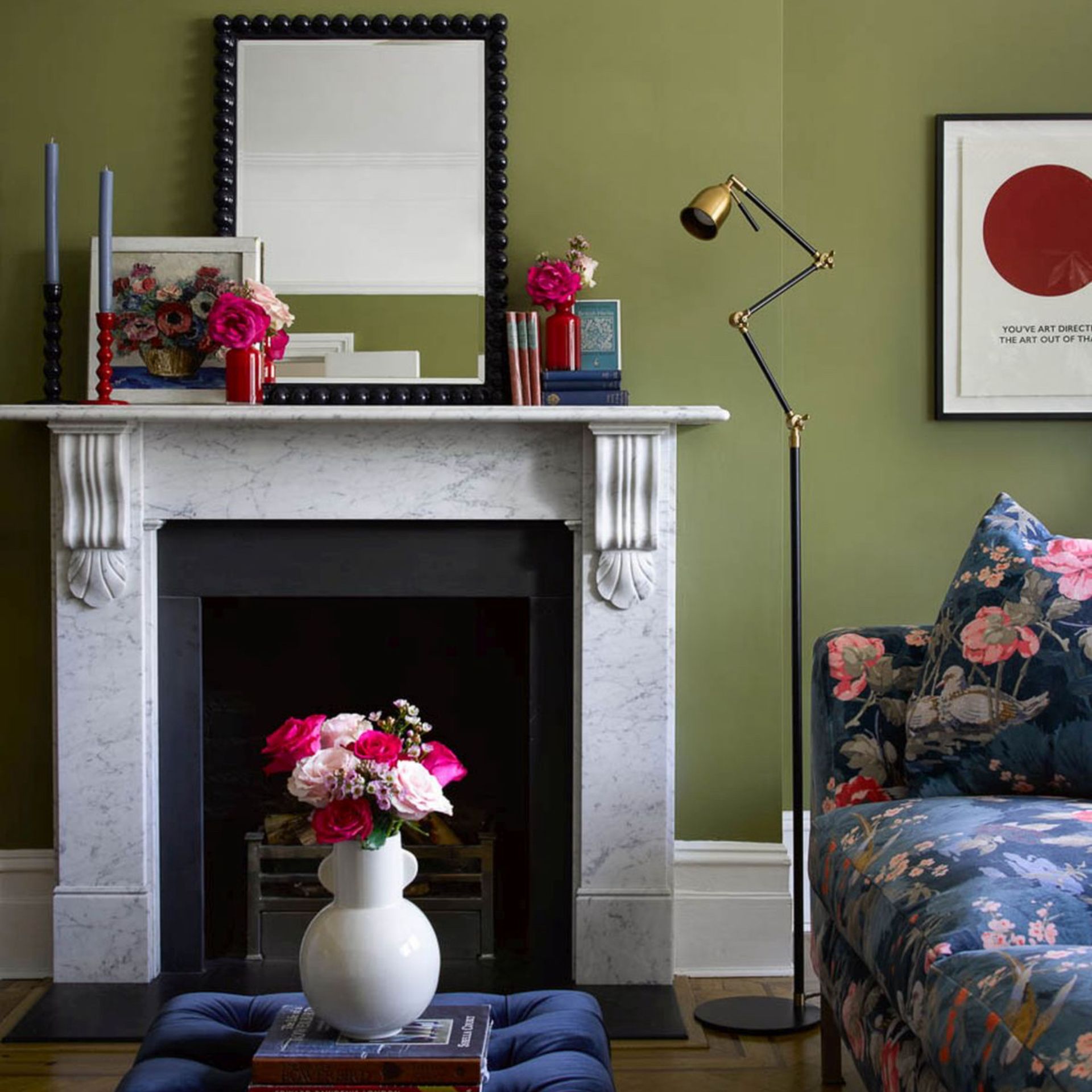 When choosing your colour schemes consider the light that comes into your living room. A sun-filled room can cope with cooler shades, blue living room ideas are a good option in this case, team it with a warm green for balance.
'Usually at the front of the home, the living room gets plenty of natural lighting in the daytime, but with the busy pace of life, it ends up being a space to unwind and relax at the end of the day,' says Jo Plant, head of design, Pooky.
'This means that lighting and colour choices should complement each other. Green and blue is a classic combination that works well all through the day, natural lighting will bring out the energising qualities of the colours.
'At night though, highlighted by an ambient lighting layout, green will stimulate balance and tranquillity, while blue will emphasise that sense of calm we're all looking for after a long day. For a fresher more unique spin try mixing different hues within this colour spectrum, sage green and a deep royal blue are currently particularly popular.'
2. Add forest green to a neutral scheme
Neutral living room ideas get a bad press, they can be seen as safe and dull, but they can be really beautiful when chosen carefully.
You can perk up a neutral scheme with pops of colour, forest green is a good choice as a lighter green wouldn't gel so well. Add in wood for texture and for a modern scheme choose retro furniture such as some stylish mid-century modern pieces.
'Pair the neutral hue with a green colour palette, using subtle sage shades through to deep forest greens with furniture, accessories and foliage. The juxtaposition of the two colours together will create a beautiful cohesive scheme in the living room,' says Jon Flannigan, product manager, Kersaint Cobb.
Jon Flannigan is the Product Manager at Kersaint Cobb. Established in 1988, Kersaint Cobb is a British natural flooring specialist that produces beautiful natural carpets made from the finest fibre sources across the globe, with the aim to bring comfort into the home with their traditional and modern floor coverings.
3. Pair burnt orange and sky blue for an unusual combo
Perhaps a colour combo that you wouldn't naturally think think of, sky blue and burnt orange work extremely well together.
'Although they are complete opposites, they complement each other perfectly adding that eye-catching contrast to the space,' says Emma Deterding, founder and creative director, Kelling Designs .
'Keep the orange in the highlights and brighter parts of the space, and bring in teal hints into the shadows to help create that all-important balance. Add pops of monochrome and metallic accents to bring the whole look together and add that all-important balance, taking you from day to night with ease.'
Recently named among the Top 100 Interior Designers in the World, Emma's ability to offer a well-thought-out scheme for private clients has been honed over 25+ years in the market. Her reputation for not shying away from colour and pattern sets her apart in the market, working on numerous projects across the length and breadth of the country and abroad, from France to India.
4. Pick saffron and blush pink for an uber stylish look
For absolute colour lovers who adore bright shades, a blush and saffron yellow combo will always banish any blues you may have.
'Your living room is the best room in the house to express your design ideas and create a colour scheme that echoes your taste,' says Punam Chada, carpet buyer, Carpetright.
'The most important thing in any design is to create a cohesive colour palette for your walls, floor and major furniture pieces and layer in complementary or contrasting colour, pattern and texture through textiles, decorative accessories and rugs.
To create a dramatic yet luxurious look, consider pairing jewel tones with softer shades. For example, select saffron as your leading jewel tone and opt for a wall colour in a more neutral shade such as blush to add depth to your space.'
5. Keep it cool with scandi grey and a pop of coral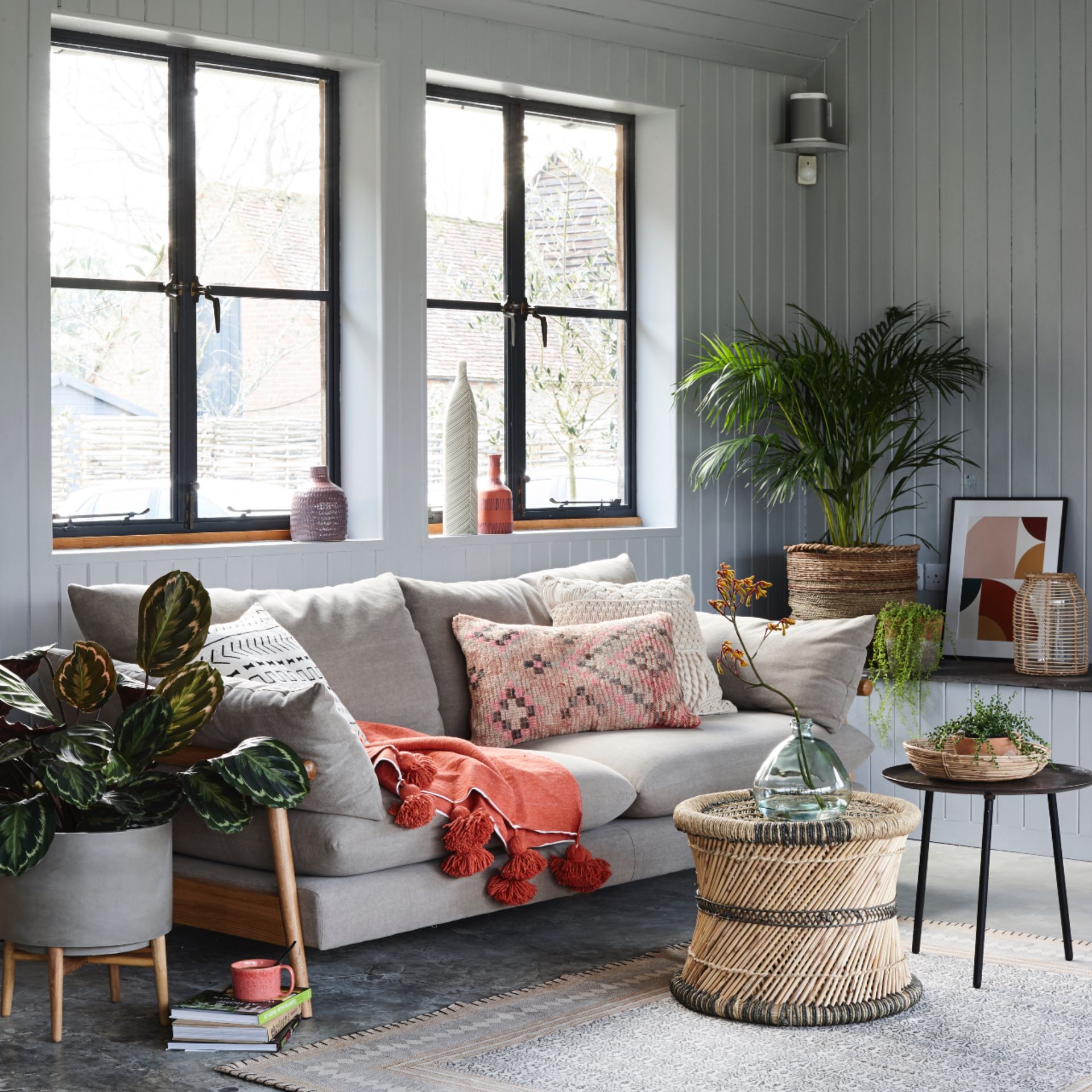 For simplicity, you can use an allover colour and a hint of another if the thought of two shades together proportionately feels too much.
You can adopt the Scandi look with a mid-grey on your walls and ceiling with some grey furniture, then introduce your secondary colour in the form of throws and cushions.
6. Add warmth with coral and red
Is your living room North facing? Then give it a cheery uplift with a tone tone application of warming shades together.
'Earthy pinks and vibrant reds, a colour clash of sorts but as they share underlying colour DNA they make a bright and cheery partnership bringing warmth and vitality to any room, whether kitchen cabinetry and walls or two tone sitting rooms with the stronger colour anchoring the room to dado rail height,' says Patrick O'Donnell, brand ambassador, Farrow & Ball.
7. Keep it subtle with blue and a pop of yellow
If you're a creative person then more obscure living room colour schemes will appeal to you. Choose colours that you adore and that set the scene for your style.
Retro furniture is a good starting point, its strong shapes and colours can often mean that walls need to take second place. A sky blue that adds a touch of colour will work, use pops of yellow as an accent for a thoroughly retro look.
8.Pair rust and forest green
If you love autumnal colours then this combination is for you. Rust and forest green go together like toast and jam – a perfect pairing that you can't go wrong with. Tim Walters, managing director of George Spencer Designs explains:
'Two colours that are often found together in nature, rust and forest green are a wonderful colour combination for a living room: they bring the outdoors in and create a warm and welcoming ambience.
We often include these two shades in our fabric designs as they work well together in a wide range of designs, from plains to stripes to nature-inspired patterns.'
9. Embrace jade and ecru for a modern feel
Fresh and fancy, jade green teamed with a neutral like ecru gives enough of a punch whilst leaving you with a blank canvas on which to add in bright accessories and artwork.
Dark herringbone flooring grounds the look and adds warmth, this colour scheme can work with multiple other colours.
10. Be smart with rich tan and white
A colour combination fit for modernists who only want a touch of colour, tan and white are fresh and easy on the eye.
'These two colours can create a harmonious and visually appealing colour combination in living rooms,' says Mara Rypacek Miller, managing director, Industville. The deep red tones of tan evoke feelings of cosiness, while white walls bring about an airy atmosphere. Furthermore, the combination of rust and off-white evokes natural elements and earthy aesthetics.
'They also allow for ample opportunities to introduce accent colours and patterns. Accessories such as throws, cushions, rugs, curtains, or artwork in complementary colours like deep greens, blues, or even vibrant oranges can be used to enhance the overall colour scheme and add visual interest to the space.
'By incorporating quality handcrafted lighting into this scheme, you can take it one step further - adding an extra layer of charm and sophistication. Whether you choose something more traditional in style or something more contemporary, quality handcrafted lighting will make all the difference to your chosen look.'
11. Dive in to dark and moody tones
Deep, dark greys and blacks were once rarely seen in living rooms, but they've been increasing in popularity thanks to their super chic finish and versatility. This family of colours work equally well in traditional homes and they do in ultra modern builds.
The trick to dark or black living rooms is to approach them as you would whites. Treat them as a neutral and forget about the colour, instead focusing on the base. Whether this is warm or cool will dictate if it can work in the space. As a rule of thumb, cooler undertones tend to suit south-facing rooms, while warmer tones work best with north-facing light.
12. Build on a neutral base
'If you're afraid of using all-out colour, then building on a neutral living room base is the way to go,' advises Emma from Kelling Designs. 'By opting for living room colour schemes in a base of beige, white and grey on key elements such as walls, floors and bigger pieces of furniture, you will create a timeless base.'
'This will allow you the flexibility to change up your look whenever you feel with smaller, more affordable accessories. You can also then play with colour on these accessories, opting for bold colours and prints elements such as textiles, lamps and decorative accessories.'
13. Think of pink as a new neutral
'Pink has become a popular alternative 'new neutral', offering a more contemporary finish,' notes Punam Chada, Buyer, Carpetright. 'When used in a tonal scheme, it provides a serene and calming feeling.'
When it comes to maxing an impact with pink living room ideas the key is to mix both the coloured tones and the accompanying classic neutrals to avoid these type of living room colour ideas from feeling sickly and sweet.
14. Work methodically
'When creating your living room colour schemes, opt for a streamlined palette using just two colours to create a balanced and cohesive feel throughout the room,' advises Patricia Gibbons, Head of Buying, sofa.com. 'If you have an upholstered sofa for example, this would be one of your two dominant colours in the space, choose a wall colour to complement.'
'The general rule of thumb is to pair a colour with a neutral as the foundations if you are going for a traditional scheme. You can always incorporate various pops of colour and pattern on accent pieces and through the use of accessories. This will create impact by adding depth and character, tying everything in together harmoniously.'
15. Try the 'new grey'
'One new neutral on the block is muted green,' says Helen Shaw, Director of Marketing at paint company Benjamin Moore. 'Gentle and subdued, soft green hues add more interest to a scheme than a traditional neutral, such as off-white.'
'A pale sage green for example can take you from season to season, feeling fresh in the spring and snug in the autumn. Green living rooms have a strong connection to nature, creating a versatile foundation upon which to add textured furnishings and décor.'
16. Look to heritage tones
Hark back to the era of the bohemian Bloomsbury Group for on-trend living room colour ideas. The mix of statement shades might sound garish, but this look is all about choosing the more muted and duskier versions of the brightest and boldest tones.
If you're unsure of where to start with these, one option is to first choose your dream sofa. 'We are big believers in choosing your main sofa and building a colour palette around it as the first place to start for living room colour schemes,' says Patricia from Sofa.com. 'Some prefer wallpaper and paint first, but this may sometimes restrict adventurous sofa choices!'
17. Choose classic neutrals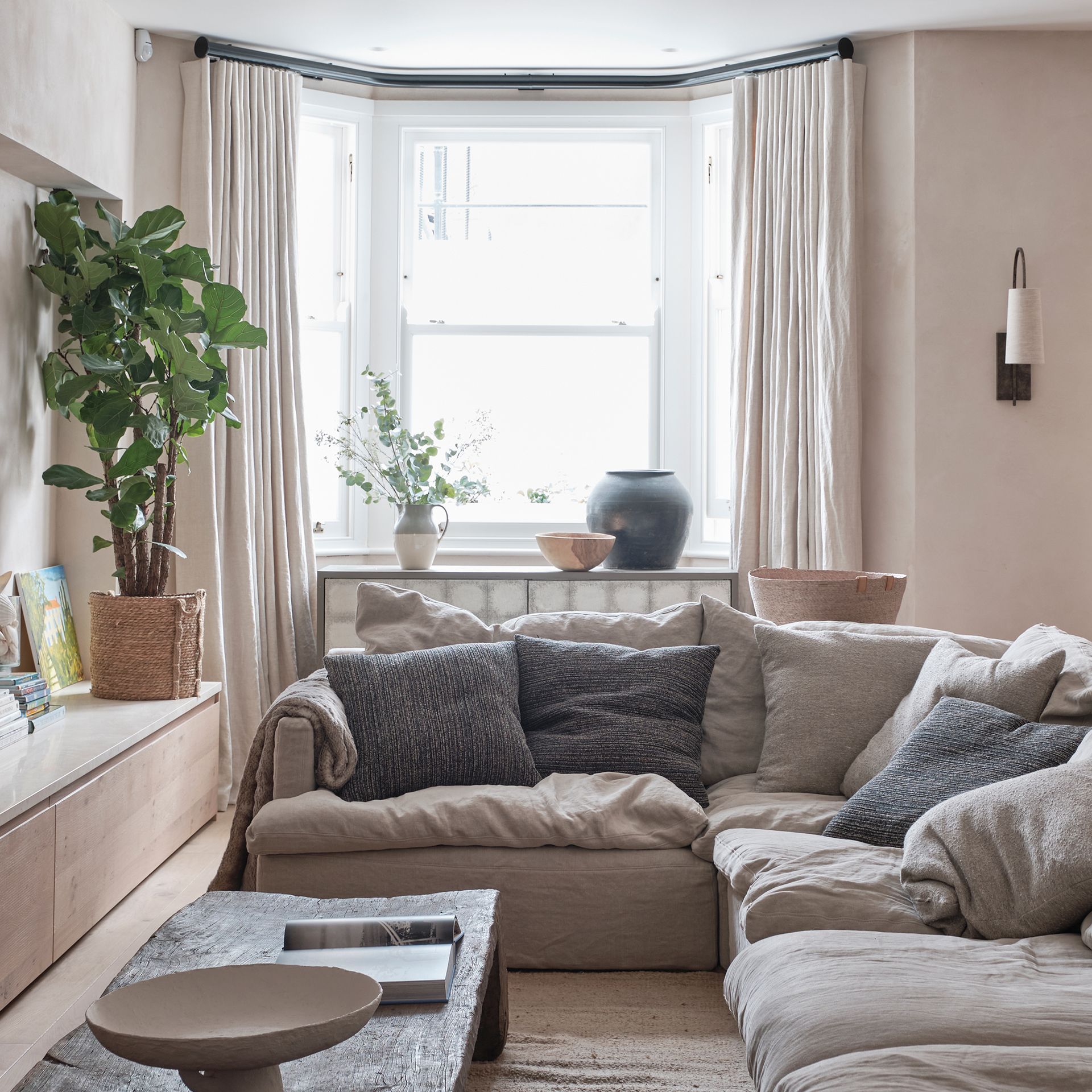 Who says colour has to be bold to be beautiful? Channel the Scandinavian look by embracing a neutral colour palette. The role of neutrals in our homes right now is to create cocooning, cosy spaces – shifting away from the cooler neutrals of greys. An effortless blend of white, beige and stone hues creates a harmonious scheme with a timeless appeal.
This look works best when all the elements are kept neutral, from the walls paint through to the natural wooden furniture.
18. Dip into navy blues
Create a brooding sense of intrigue by painting your walls and surfaces in a dramatic dark shade. On-trend darker shades of paint may feel like a risky move but, in the right context, shadowy tones come into their own. Hence why they continue to prove a popular choice for current living room trends.
Create an entire backdrop that blends in by painting a radiator and a wall of shelves to match or play it safer with a feature wall. When using accents of dark paints the key is to balance it with large areas of neutral.
19. Perfectly pair pink and blue
Give blue living rooms a new edge by pairing with pink. This look works best when you choose a rich blue combined with a dusky, grey-pink, creating a sophisticated scheme far from the childlike connotations of baby blue and pastel pink together.
20. Mix and match your greens
Take heed from your favourite mixed salad or bunch of foliage for trendy living room colour ideas. The colour spectrum for green encompasses everything from vibrant emeralds to gentle mints, and they all work together beautifully.
Have fun with mixing and matching different tones and shades of green throughout your space for a nature inspired finish that will offer just as much style cred as it does calm.
21. Combine botanical greens and marine blues
Pair marine-inspired colours of green and blue to create a calming scheme which echoes the colours of a coastal landscape. Add extra character to a neutral space by layering different floral and fauna patterns on fabrics and ceramics, leaving your living room wall decor, floor and sofa in block colours to keep the look from becoming fussy.
22. Turn to warm beige and taupe
Forget everything you've ever thought about beige and taupe being boring. These shades offer so much to a space, and provide more warmth than the cooler neutrals found in white living rooms.
'These lighter colours work best in smaller living rooms,' notes Gisela Lancaster, Head of Buying, Sofology. 'These colours are highly reflective, maximising the effect of natural light and creating the illusion of space in your living room.'
23. Add terracotta accents
Create different moods in a neutral living room with colourful accessories. 'Bold without being overpowering, shades of spice, rust and terracotta are design staples that lend themselves to a multitude of decors, from Scandi to Mid-Century,' says Gisela from Sofology.
'Although typically considered autumnal shades, when carefully accessorised, these earthy tones can add an element of warmth to a neutral scheme all year round.'
24. Invite the sunshine in with cheery yellow
The feel-good vibes of yellow can instantly create a sunny decor. Walls painted in buttercup yellow provide the ideal backdrop for any furniture style, particularly neutral and grey. Explore home decor discount codes to add further rays of sunshine with brighter yellow accessories to compliment the walls.
'We're seeing more and more people experimenting with vibrant hues, such as yellow, that add an unexpected splash of colour,' notes Carpetright's Punam.
25. Try an all-grey scheme
Grey living room colour schemes are still popular, and are bound to be for some time yet. Keep yours feeling fresh by colour drenching with your chosen shade. Think walls, shelving and even flooring in the same colour.
Carefully considered accessories will help lift the look and keep it from feeling flat. Look to colour combos from mid-century living rooms for inspiration here with tones like olive green and burnt orange.
26. Pair up your pastels
Opt for impact with a sugary shade. Decorating with pastels doesn't necessarily create childish living room colour schemes. Pair with furniture and accessories in a darker colour, which will serve to balance the lighter tones.
Use matt emulsion to create a fashionable low-sheen look - a velvety, almost chalky finish - ideal for uneven walls in the living area.
27. Go luxe with jewel tones
Deep turquoise, jade green, true pink, amethyst, citrine and emerald. This group of gorgeous colours work naturally together for a vibrant, non-clashy mix. Offset with black, grey and white to create a successful scheme. Walls painted in a flat steel grey let you use jewel tones fearlessly on fabrics and accessories.
28. Pack a punch with warming plum
Warm up your living room in the colder months with plum tones. Combine shades of claret and dusky rose to create a toasty and snug purple living room ideas.
Colour-block the main wall with a port-wine red to introduce a rich, heritage element. Prevent the living room colour schemes from going into overdrive by using softer mauve-greys, browns and greys for accessories and other elements in the room.
What two colours go well together in a living room?
There are plenty of fabulous options, but do remember, it's also about what sings to you the most too. If you love two colours together that might seem obscure to others, then go for it!
'Dirty greens and burnt orange, the drab grey green acts as your darker neutral allowing you to add hits of vibrancy through the heat of the spice tones, creating so whilst the overall impression if of elegant restraint there is fun and vitality injected with splashes of warmth,' advises Patrick from Farrow & Ball.
How do I choose a colour palette for my living room?
'First, establish the look you want to achieve,' says Jon Flannigan. 'Do you want a calming space that blends into the current scheme without overwhelming the space, or do you want to make a statement with bold colours and texture.
When choosing flooring for the living room, we advise following the basic principles: to brighten up a small room, choose a soft, light coloured flooring to create the illusion of space, making the room look larger. However, opt for deep, rich coloured carpets in jewel tones will make a room feel more cosy.'
Which colour combination is best for a living room?
'There are no hard and fast rules when it comes to picking the right colour scheme for a living room - it really is dependent on you, your personal style, and picking colours and a design scheme that is a true reflection of you,' advises Emma from Kelling.
'In terms of fail-safe colour schemes and combinations, there are some old and trusted combinations that will always work. Blue and orange, yellow and blue, pink and green, and beige/neutral tones will always work with anything bright that packs a punch.'
What colours make living rooms look bigger?
'The trick to make any room look bigger is to create the illusion of extra light and space,' says Helen from Benjamin Moore. 'If the room is blessed with plenty of daylight, it's a great help. But the effect can also be achieved by choosing a paint finish that reflects light well, for example a semi-gloss or gloss.'
'In terms of colours, using a clean white can also be hugely successful at opening a room up, as white - from all the shades on the colour wheel - naturally reflects the most light.'
Get the Ideal Home Newsletter
Sign up to our newsletter for style and decor inspiration, house makeovers, project advice and more.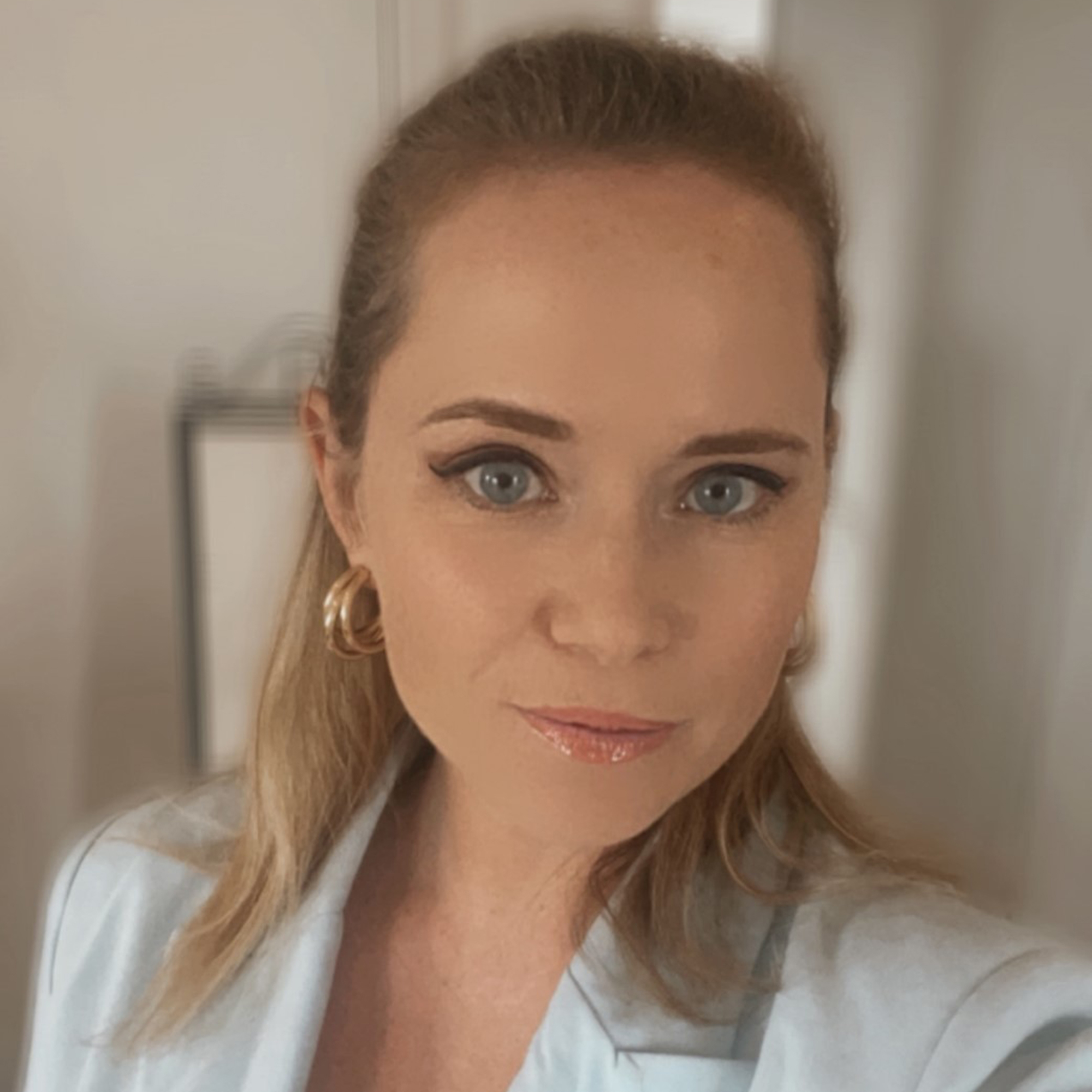 Thea Babington-Stitt is the Assistant Editor for Ideal Home. Thea has been working across some of the UK's leading interiors titles for nearly 10 years.
She started working on these magazines and websites after graduating from City University London with a Masters in Magazine Journalism. Before moving to Ideal Home, Thea was News and Features Editor at Homes & Gardens, LivingEtc and Country Homes & Interiors.