The 60-30-10 rule - what it is and how to use it to your advantage
The experts explain this decorating rule, how to achieve the look - and when you should be ignoring it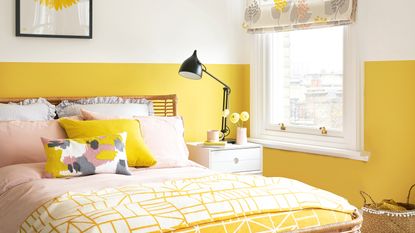 (Image credit: Future PLC/Dominic Blackmore)
There are a lot of design theories you'll come across when decorating your home, and one that probably keeps cropping up is the 60-30-10 rule. But what does it even mean?
When it comes to colour combinations you may be focused simply on which colours go with which. And while that's of course important, the proportions of those colours can make a big difference in the overall effect, too.
'The 60-30-10 rule creates a clean and consistent colour palette for the room, starting with a backdrop, almost like a canvas, that allows for beautiful furniture and decor to stand out whilst also complementing one another,' explains Sarah Lloyd, Interiors & Paint Specialist, Valspar Paint.
'It's a rule worth following especially if you are finding it a little intimidating trying to pull a balanced look together as it helps guide and ensures you don't end up with a muddled look featuring too many colours, creating confusion. Or too few which will look bland,' adds Anna Hill, Creative Director of paint company Fenwick & Tilbrook.
So let's work through what we actually mean by the 60-30-10 rule and how to make it work for you.
What is the 60-30-10 rule?
'The 60-30-10 rule is a classic decor rule that helps create a perfect colour palette every time for any space,' explains Michael Rolland, DIY Expert at The Paint Shed. 'It is a guideline which you can use to create the perfect balance between different colour combinations.'
'Simply put, the rule is that 60% of the room should be the main colour you are using throughout your space, 30% should be a secondary colour and the last 10% should be an accent,' continues Michael.
The 60-30-10 rule is a great guide to ensure balance,' adds Emma Bestley, Creative Director and Co-Founder of paint company YesColours. 'Think about using the main colour (60% of the space) on the walls or large furniture. 30% will be your accent features such as rugs, bedding, chairs and curtains and 10% is the art, accessories and cushions you display.'
'Examples of winning colour combinations include a deeper blue, with a blue-violet and a teal green. All on the cool side of the colour wheel, but create an opulent setting when grouped together.'
The 60% colour rule
So the '60' in the 60-30-10 colours rule should take up 60% of the space. 'Start with the 60% which represents the main colour you are choosing for the room,' advises Asli Çeçen, founder of homeware brand Sazy.
'As this is the dominant shade, it needs to provide a stunning backdrop that you can base your second and third colours against. This can therefore be wall colour or bigger pieces of furniture like sofas or headboards.'
'This will be the main colour in your room so walls, or large items such as sofas, and rugs,' agrees Sarah from Valspar Paint.
The 30% colour rule
Next up we have the '30'. 'The 30% represents the secondary colour which is there to support the primary colour, adding interest and contrast,' says Asli from Sazy.
'You want this to be less than half the amount of colour in the room, and it will need to support the main colour,' explains Sarah from Valspar. 'This colour is usually featured in curtains and smaller furniture pieces such as side chairs.'
The 10% colour rule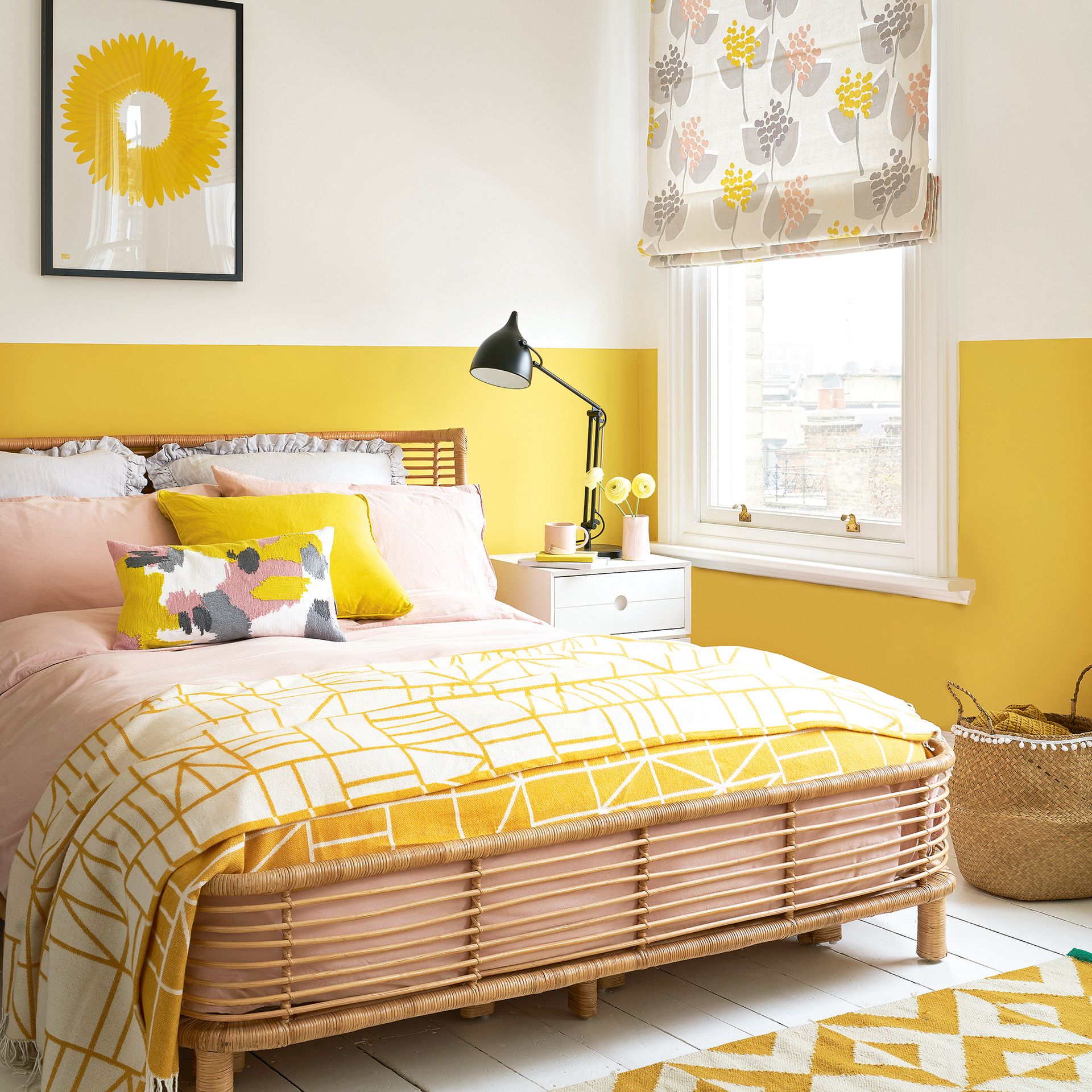 Finally, we have the '10' which may be used the least but isn't the least impactful. 'This will only be 10% of the room, will be for soft furnishings such as throws, pillows, artwork and accessories,' says Sarah from Valspar.
'The accent colour doesn't necessarily have to match the others but still compliment them well. A brighter tone always looks nice such as a pink or gold.'
Why does the 60-30-10 rule work?
But why have designers decided that this proportion of colours works the best? 'It works well mainly because it can help to create a cohesive colour scheme,' explains Emma Deterding, Founder and Creative Director, Kelling Designs.
'With the secondary and accent colours complementing the dominant colour, it helps to provide a balanced feeling across the space, keeping it grounded and easy on the eye and it offers flexibility in that it works with any colour palette, from bold brights to monochrome and neutrals.'
'It's difficult to go wrong with this colour guideline,' adds Michael from The Paint Shed. 'The rule works well when the space is large and open-plan keeping the space less busy and overwhelming due to the simplicity of three colours only.'
How to use the 60-30-10 rule in neutral schemes
Although the 60-30-10 rule may seem only relevant for bright and colourful spaces, neutral interiors can benefit from these proportions as well.
'It is the same whether you are using bold, strong colours or more neutral shades, but with a calm look just make sure you introduce at least one strong colour to help ground the space and help make sure it doesn't look too washed out,' advises Anna from Fenwick & Tillbrook.
'For instance use a deep charcoal grey or chocolate brown as your 10% through cushions, lampshades or a small side table.'
'Texture is really important in neutral schemes that follow this rule,' adds Sarah Barclay, Creative Director, Barclay Interiors. 'If you choose three neutral tones, consider how you define them through texture and material choices. Layering textures will help a space feel inviting and three-dimensional.'
How to use the 60-30-10 rule in monochrome schemes
It may sound surprising, but monochrome schemes can look to this rule as well.
'When using the 60-30-10 rule in a monochromatic scheme, one recommendation would be to use white as the dominant base colour which would be your 60 including using white paint on the walls,' says Michael from The Paint Shed. 'We would then recommend grey as your 30 colour and then black as your 10.'
When to break the 60-30-10 rule
As much as the 60-30-10 rule has been proven to work in creating a balanced and considered scheme, sometimes rules really are made to be broken.
'There are no hard and fast rules, and the 60-30-10 rule can be adjusted depending on the colours being used, whilst allowing for a unique look,' agrees Emma from Kelling Designs.
'Designers often adjust the percentages based on space and the overall aesthetic we're trying to create - ultimately, it's about creating a colourful design scheme that is balanced, harmonious and easy on the eye.'
What could you use instead of the 60-30-10 rule?
'For example, you could do a rule of 70-20-10,' suggests Sarah from Valspar. 'Every room is different and people have different tastes, so take some time to figure out what colour scheme would work best for your space.'
'One way you can break the rule whilst still keeping to its main concept is by adding another 10% to the equation. This would mean having two accent colours instead of one,' says Michael from The Paint Shed.
'Whilst designing your space, pay attention to the balance between the colours in the space. If your 60 colour is weighing more of the space and it feels off, then you can make adjustments to find the balance that is right for the space.'
'For example, if you love white walls but 60% of white in your room might make it feel too bland and lack personality then you could adjust the equation to 50,40,10.'
'As with any decor rules, they should be used as a guide and you should always design your space how you want it,' concludes Michael. 'After all, it's you that will be spending the majority of your time there!'
Get the Ideal Home Newsletter
Sign up to our newsletter for style and decor inspiration, house makeovers, project advice and more.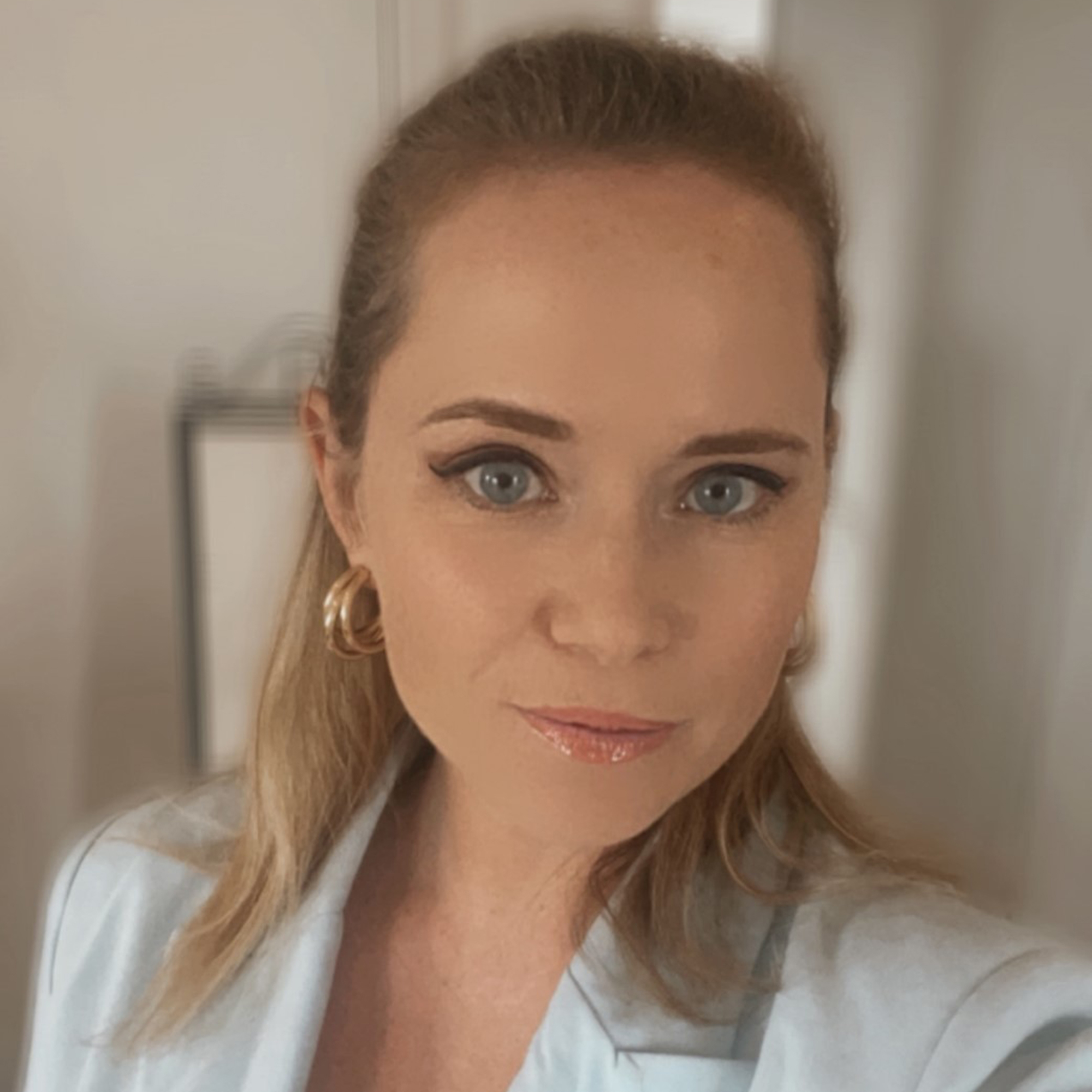 Thea Babington-Stitt is the Assistant Editor for Ideal Home. Thea has been working across some of the UK's leading interiors titles for nearly 10 years.
She started working on these magazines and websites after graduating from City University London with a Masters in Magazine Journalism. Before moving to Ideal Home, Thea was News and Features Editor at Homes & Gardens, LivingEtc and Country Homes & Interiors.