How to zone your home using scent - clever tricks to divide your home up by using fragrance-zoning
Create a different vibe and mood in each room space with our experts' advice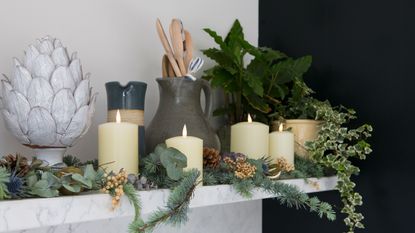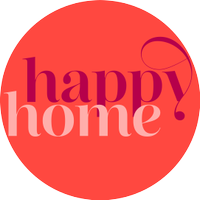 (Image credit: Future PLC)
Everyone loves a scented candle in cosy season, but why stop there? Scent has a powerful effect on mood, so use fragrance zoning and layering techniques to go on a journey to a more positive state of mind as you walk around the house.
It's just like decorating, but instead of colours, you're using fragrances. And, unlike wall paint, switching up the best home fragrances you use in your home is much easier to change.
Sarah McCartney, perfumer at 4160 Tuesdays' says, 'Fragrance zoning is a conscious effort to give each space a different atmosphere by using aromas. Our minds notice when there is a new aroma, or when we pass from one space to another. It's all about awareness and deciding to create the feeling that you want in different spaces. You have freedom to create a scented space of your own wherever you feel it's needed.'
How to fragrance zone your home
Sarah points out, 'A home is probably already fragrance zoned by default; bathrooms smell different from kitchens and living rooms different from bedrooms.' Rooms have different purposes, so work with how you use each room. For example, relaxing in a living room, lively entertaining in a dining area, re-energising in a shower room.
'Zoning is all about deciding on a fragrance to suit the feeling you want in each area,' says Sarah. 'You can keep it consistent so that each room gives you a reassuring feeling of recognition every time you walk in. Or you can choose different aromas each day to make the spaces feel new.'
What you'll need for fragrance zoning
Choose a delivery system that suits your purpose. For example, if you want to scent a space to banish cooking smells or shortly before guests arrive, incense sticks, cones or leaves will do the job (Bamford has a gorgeous selection).
Diffusers – either reed or a plug-in like Neoms wellbeing-pod – are adjustable to give a range of intensity, so you can keep them set low to contain their fragrance within a specific area. Candles provide more complex fragrances and give off a gentle fragrance over some hours, making them ideal for spaces you're going to spend a whole evening in.
Essential oil burners like Marks & Spencer's Calm oil and wax melt burner are ideal if you want to create your own bespoke blends of scents. While the oils themselves are expensive, you only need to add a few drops for each burn. You can also add them to water in a spray bottle to create your own room or fabric refresher. Or, add a few drops to a dish of baking soda.
When you've found the best candle or the best diffuser for you, just remember to never leave a lighted candle, burner or incense stick unattended.
1. Pair different products
Lorna McKay, perfume consultant and co-founder at The Perfume Society says, 'The beauty of fragrance is that you can do anything. We all smell differently. Personally, I would not mix different home fragrances, but I might use a diffuser and a candle in the same fragrance in the same room to intensify the smell.'
Perfumed objects around the home
Rather than relying on traditional candles and diffusers Sarah instead opts for scenting objects around the home. She simply uses bowls, refillable sprays and ceramic discs. 'For environmental reasons, I prefer not to set fire to fragrances so I don't burn candles,' she says. 'I use unglazed ceramics. I can top these up with whatever fragrance I want, whether it's a favourite perfume or a liquid specially designed for rooms.'
I prefer sustainable alternatives where possible, so I have refillable sprays to top up a room scent. There's a corner I always use for yoga and meditation so I spray that with one of my own. I also scent ceramic discs and keep them in pots. I take the lid off when I need a waft.
'They hold scent for a couple of weeks. Fabric holds fragrance well, so I like to perfume the curtains.'
Ceramic discs are a great reusable option. They are porous and provide gentle room fragrance. You can buy them pre-scented or go for Angelico's unscented discs and add a few drops of your own choice of essential oil.
3. Use static scent diffusers in an open-plan layout
'Open-plan areas will suit static scent diffusers, so the aroma doesn't travel too far,' advices Sarah. 'There's a table in my house that has been home to a very beautifully fragranced winter spice candle for four years, and the aroma projects about a metre (unlit) so I only smell it as I walk by, but it always makes me smile.
'I once scented a small art gallery with a forest fragrance at one point and a seaside fragrance in the opposite corner. While the aromas did blend in the middle, each corner clearly had its own atmosphere.'
4. Try fragrance layering
'Layering room fragrances is just like layering clothes,' explains Sarah, 'putting an extra on top of everything that's already there. If you like your cedarwood and orange diffuser with an extra spray of vanilla when you get home, then spritz away!
'My view with layering fragrances is that while the perfumer who made them considers them to be complete, there's no rule that says you can't do whatever you want once you get them home.'
This is a smart way to have one signature scent running through your home, but you can pair it with another layer in different rooms to bring out different qualities. 'I currently do this with The White Company Amber scent in a plug-in diffuser. It is the perfect base scent that I layer different candles for different seasons on top,' says Ideal Home's Deputy Digital Editor, Rebecca Knight.
'Last month I paired it with Pumpkin Spice and this month it is working beautifully with my new White Company Fireside candle.'
5. Create a relaxing zone
Warm spicy and woody fragrances are best for winding down. Sarah says, 'I like a particular frankincense, patchouli and vetiver aroma for helping my mind slow down so I have it in my bedroom and yoga space.' If you use your bathroom for long, lazy soaks, try rose, lavender and sweet orange scents as the best scent for the bathroom. Of course, you don't need to buy a special room fragrance for this space: 'My bathroom is fragranced by a favourite bar of soap, so there's no need to add anything else,' reveals Sarah.
Lorna McKay adds, 'I will spray a more sensual fragrance in the evening. I often add either fragrances with powdery notes as I find them comforting, or fragrances with green notes so that I feel grounded.'
5. Create an energising zone
Citrus scents are a go-to for a pick-me-up, especially for a bustling family kitchen or as a scent to wake you up in a shower room. Sarah McCartney likes to blend hers with richer scents for a low-key boost later in the day: 'For evenings when I get home,' she says, 'I use an orange, bergamot, cacao and vanilla spray which revives me just enough to appreciate the evening.'
Citrus or light florals are also a great choice for the best scent in a home office to keep your productivity levels high. If you're required to work at your company office for all or part of the week these days, you can still benefit from the power of perfume: 'Office buildings with windows that won't open can be lightly scented with the aroma of cut grass to take away the feeling of being shut inside,' recommends Sarah.
6. Create a welcoming zone
If you're welcoming guests, filling your hallway with fragrance that makes it feel like home is a great start. Play it safe with scents that tend to be universally popular, such as lavender (very soothing), a classic rose fragrance (very uplifting) or something comforting and 'cakey' like vanilla.
Sarah McCartney says, 'You might have noticed that many, many hotels scent their reception areas with vanilla as almost everyone finds it pleasant and calming.'
FAQs
How can I use scent at home?
Perfumer Sarah McCartney advises, 'Every one of us has aromas that we associate with past memories, pleasant and otherwise so if you want to get it just right, no one else can choose for you. You want an aroma makes you feel just right when you walk into your own space. If you love the smell of coffee and candy floss by your computer because it puts you in your work mood, then do it.'
Lorna McKay, perfume consultant and co-founder of The Perfume Society agrees: 'It's so personal. I recommend playing with perfume to discover what you like and don't like. It's only when you try it that you begin to understand what makes you feel good, empowered, calm, happy… the power of perfume is so amazing!'
What is fragrance zoning?
Lorna explains that it is defining a space by scent: 'It can be a room, a hallway, or a wedding venue. The idea is to enhance and intensify a person's experience of that space by tapping into the senses. The power of our sense of smell has been recognised and appreciated so much more in the last few years due to the pandemic when many people lost the ability to smell.'
See how different your home can feel after a little fragrance zoning.
Get the Ideal Home Newsletter
Sign up to our newsletter for style and decor inspiration, house makeovers, project advice and more.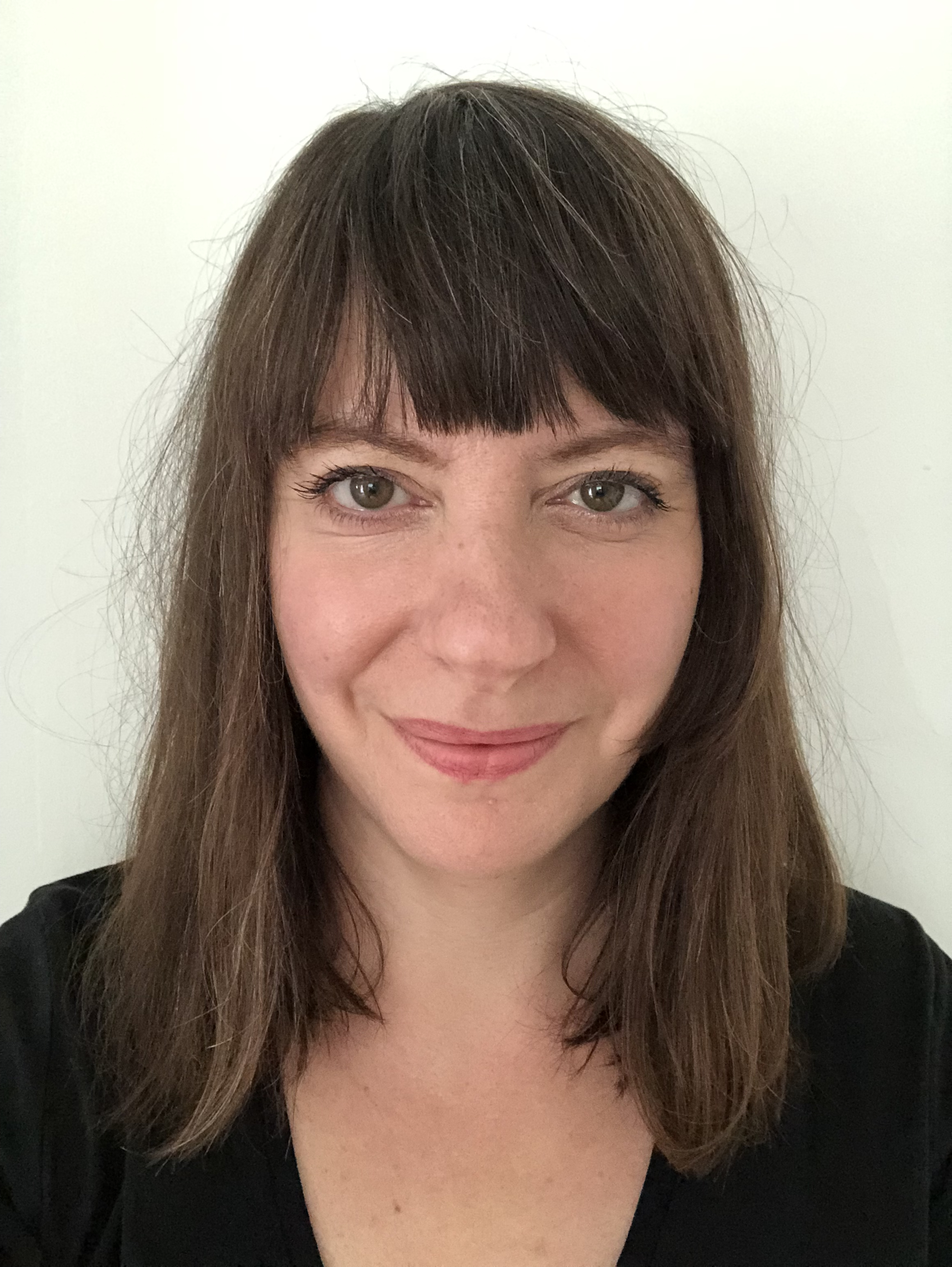 Vanessa Richmond has been a freelance writer, editor and editorial consultant since 2021. Her career in magazines began in 1998 and, apart from a four-year stint at women's lifestyle magazine Red, it has been spent working on interiors titles including House Beautiful, Country Homes & Interiors and Style at Home. She first joined the Ideal Home team in 2006 as Chief Sub-editor and subsequently became its Associate Editor, Editor and Editorial Director. Now she writes for idealhome.co.uk and Ideal Home magazine as a freelance journalist.