Best scented candles UK 2023 – 9 fragrant buys to transform your home
Impress guests with one of the best candles for spring and summer, as tested by the Ideal Home team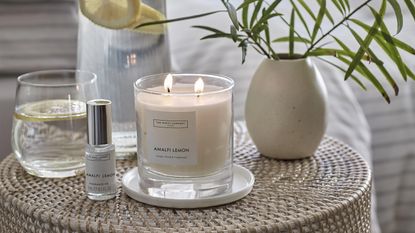 (Image credit: The White Company)
If you are searching for the best candle to burn this summer – and even beyond – then we can help. The Ideal Home team have been spending their time trying and testing candles at home, to report on all of the best candles that are worth your money. Oh, and we've listed one top pick from each scent group, from ozonic to herbal, floral to fruity and even spicy and woody candles.
Exactly what makes a good candle, you ask? We say that it's a combination of scent, the candle's ability to fragrance a room, how clean it burns and also we can't forget about looks. Because we all know that candles add a design element and a feeling of luxury to our homes, whether placed in the middle of a coffee table or nestled on open shelving.
Burning one of the best home fragrance buys in your home will ensure that your living room, dining area, bedroom or even hallway or kitchen, smells as nice as it looks. Yes, candles are an easy way to mask home smells, whether that be from cooking or a wet dog walk. As well as looking lovely – and luxurious – the majority of candles you buy are also safe to use around pets, just be sure to light them out of reach of children. Otherwise, if you're searching for something a little safer to emit fragrance, and without the use of a flame, then a reed diffuser is a great alternative.
What are you waiting for? These incredible candles below will turn heads – and take your home from medial to magnificent.
The best candles UK 2023
The best candle for summer
The White Company Amalfi Lemon 2-Wick Candle
This is the candle for summer evenings, with a scent that will transport you to your favourite holiday destination. It's an elegant candle that's perfect for gifting all year around, especially thanks to the stunning box it comes in. It's a great all-rounder but especially fit for burning in spring or summer, due to its crisp and fresh aroma. It burns clean and for a total of 55 hours, plus it should require minimal wick trimming. Treat yourself to a lid for this candle to prevent dusting – and to protect your sides in case of any spills. This candle boasts two wicks and is hand filled in the UK with high-quality refined mineral wax. Sitting inside a classic The White Company glass vessel, it's definitely a candle you'll want to place on display. Let's say, in your hallway or living room.
The best unique candle
Boy Smells Hinoki Fantôme
If you're looking for a candle that's more unique, then the entire Boy Smells range is perfect for you. This particular scent, Hinkoi Fantôme is not straightforwardly sweet, but instead favours a musky edge, which will have you relighting it night after night. Smoky, woody and with packaging and a stunning glass vessel to rival any other candle on the market, it's safe to say that we're Boy Smells obsessives. We're sure that this will be a year-round hit in your home, with a look and scent that are unforgettable.
The best fruity candle
Skandinavisk Fjord Scented Candle
The perfect combination of floral and fruity, this candle is the perfect burn for spring into summer. It emits a fresh, light fragrance that's never overpowering yet noticeable to guests.
This Swedish rapeseed wax blend is scented with sweet notes of apple and pear, this candle is balanced well with the addition of orchard fruits, and then redcurrants give it a sour, sharp finish. You'll have to keep its wick trimmed to prevent it from curling, other than that this candle burns clean and lasts an impressive amount 50 hours.
Best luxury candle
Diptyque Baies Scented Candle
This scent from Diptyque is a huge bestseller from one of the most famous candle brands out there. It couldn't make a better gift (even if the size for the price tag could be improved), with a floral scent that most people will take a liking to. It has an expensive blend of rose and fruitiness that's always a hit in any part of the home. And, once your candle is burned down, you'll also have a gorgeous keepsake glass for your home.
Best three-wick candle
Nest New York Himalayan Salt and Rosewater 3-Wick Candle
This fresh Himalayan Salt and Rosewater scent from Nest New York is luxury in any size, which is why this three-wick version is the ultimate treat for candle lovers. It would make an incredible housewarming gift, with a subtle pink look that can really add to any room. Though it favours rosewater, it's also got citrus depths that make it very unique to burn. You'll get 100 hours of burn time from this gorgeous looking and smelling candle for the price, too.
The best affordable candle
M&S Dark Orchid & Musk 3 Wick Candle
This M&S candle is one of their best, and it's undeniably a brilliant choice for lighting inside your home year-round. The price for a two-wick candle is phenomenal (whether or not you make use of M&S discount codes), and thanks to its luxe look, you won't even mind it being on display, either. Scented to smell like a blend of dark orchid and musk, this gorgeous candle is surprisingly great at flooding a room. Without being too overpowering, that is. You can light it anywhere from a bathroom to a kitchen, bedroom or a hallway – this is one of the main reasons why we love this smell so much. It's versatile.
The best woody candle
WoodWick Smoked Walnut & Maple Candle
This WoodWick candle is our favourite to burn in autumn and winter. Why? It's sumptuously woody and boasts a delightful Pluswick – to imitate the sound of a crackling fire as the wax burns and emits fragrance.
Talking of fragrance, this candle has notes of smoked woods and toasted nuts – basically, autumn in a nutshell (see what we did there?). It's definitely one for lighting on a cold day or during a chilly evening, whilst it starts releasing fragrance pretty fast. Just be aware: it also burns fast, so you might want to buy a larger jar.
Housed inside a thick glass jar and complete with a wood style lid to prevent dusting, this candle looks and smells the part. We say to place it on show, perhaps in the middle of a coffee table or atop a mantlepiece.
The best spicy candle
The White Company Winter Signature Candle
The White Company never disappoints when it comes to home fragrance – especially around Christmas time. If you are searching for a spicy candle to light on a cold evening, then the Winter Signature Candle should be it. It's the perfect warming concoction, plus it looks like luxury, too.
With notes of cinnamon, clove and orange, this warming candle is both spicy and fresh, and never too overpowering. It essentially smells like Christmas in candle form, and we love it. It's also impressively scented so as to reach each and every corner of a room, no matter its size.
Housed inside a classic The White company glass vessel, this candle is made of high-quality mineral wax and it boasts a long, even burn. It arrives cocooned inside a gorgeous gift box, making it ready to gift.
The best ozonic candle
The White Company Seychelles Candle
This bestselling candle from The White Company is our top pick if you want an ozonic candle to burn in a bathroom. Whether that be for your en-suite, a downstairs bathroom or a family bathroom, that is. Its subtle smell will banish any odours, while it's never too overpowering – even if placed inside a windowless bathroom.
With ozonic notes of bergamot, fresh coconut, green jasmine, amber and warm vanilla, this candle has a soothing effect. It has a clean scent that will not only make your bathroom smell fresh, but it's also a lovely scent to burn in a bedroom or hallway. We would perhaps steer clear of popping it in a living room, as it works best in smaller spaces.
This candle comes inside a lovely white box, making it ready to gift if need be. It's made using high-quality mineral wax and filled in the UK, while it sits inside a classic, elegant The White Company glass vessel.
The best citrus candle
Arran Sense of Scotland After the Rain Candle
If you are a citrus fan, then this candle made in the Isle of Arran is made for you. It'd be lovely in a kitchen due to its fresh scent, and it's poured inside a moulded glass vessel, complete with a gift-ready tin. Essentially, it smells as good as it looks.
This refreshing candle has immediate notes of citrus – lime mixed with rose and sandalwood to be exact. The base is quite woody, but overall, from the first whiff of this candle, you will smell citrus with a hint of something floral.With a burn time of 35 hours, this candle is a great buy from a handcrafted business.
The best Yankee candle
Yankee Candle Large Jar Clean Cotton
This Yankee Candle is loved by Amazon reviewers – nearly 30,000 of them, to be exact – and it's easy to understand why. It has room-filling capabilities, so rest assured it will flood your home with scent.
It has top notes of sun-dried cotton, combined with green notes of white flowers and a hint of lemon. It's safe to say that this freshly scented candle isn't too overpowering, so if you tend to steer clear of headache-inducing scents, this one is nice and subtle. Although it is made using paraffin wax, like all other Yankee candles are, it does give off a powerful, fresh scent that you'd love to smell in any room of your home. From your kitchen to your bathroom, bedroom or even hallway.
Poured inside a large jar with a burn time of a whopping 150 hours, this 623g candle is also a bargain. It comes with a lid, to keep dust away from the wick, and the wick itself is a 100% natural fibre cotton wick, for a clean burn.
Best sweet candle
We're not usually fans of sweet candles as they are often quite overpowering, but this one from Skandinavisk, their Lempi Scented Candle, is lovely and subtle. It comes inside a decorative glass jar, complete with a wooden lid, making it ideal for Skandi-style, boho or modern homes.
This sweet candle has notes of peony and rose, as well as strawberries and mosses. It's definitely not too sweet, that's for sure. It'd be a great burn for spring or summer days and evenings.
This vegan-friendly Sweedish candle is made from rapeseed wax while the glass vessel is made from 30 per cent recycled materials. It has a cotton wick, too.
How we tested the best candles
Yep, the Ideal Home team have tested every candle you can find in this guide for up to two weeks, trying them out at home in order to get a picture of their value for money, longevity and all-important scent. We're also always in the process of testing the newest releases and fan favourites so that we can keep this guide up to date.
Read our page for more information on how we test products at Ideal Home, and keep scrolling to find out more about our expert testers.
Molly is the Ecommerce Editor for Ideal Home, with the fortunate job of testing all of our home fragrance guides, as well as appliances spanning cleaning and cooking.
She has tested a range of reed diffusers in her two-bed flat in London, popping a candle in each room to see how they can change a space.
FAQs
Why choose a candle over a reed diffuser?
Candles, as well as smelling lovely, also have the ability to create a calm atmosphere. They also look great on display. Choosing a candle over a reed diffuser or room spray is all down to personal preference. A candle will take longer than a reed diffuser to release scent, and it needs to be lit and blown out by you in order to work. Whilst a reed diffuser sits there and does the work itself, with only the need to occasionally flip the reeds. You can't control how much scent is released with a candle, but you can with reed diffusers and room sprays.
How can I look after my candle?
Unfortunately, it's not as easy as just lighting your candle, blowing it out, lighting it again and so on. In fact, to ensure that your candle burns to perfection, there are some things you will need to watch out for – and a few items that you will need to buy. Get yourself a candle care kit if you're burning candles that are high-quality.
You'll want to use a wick trimmer to trim your wick when it gets too long – the average wick length should be a quarter of an inch.
Using a candle snubber to extinguish your candle will ensure you don't blow any wax out of the jar, or inside and around the jar, to ensure a clean burn from start to finish.
Lighting your candle until the melted wax reaches the corner of your jar should ensure your candle doesn't tunnel. Never light a candle for 10 minutes and blow it out.
Use some tweezers – or a candle dipper – to delicately move your wick if it starts leaning to one side. If you don't do this, your wick could end up underneath the wax making it more or less impossible to light your candle ever again.
Get the Ideal Home Newsletter
Sign up to our newsletter for style and decor inspiration, house makeovers, project advice and more.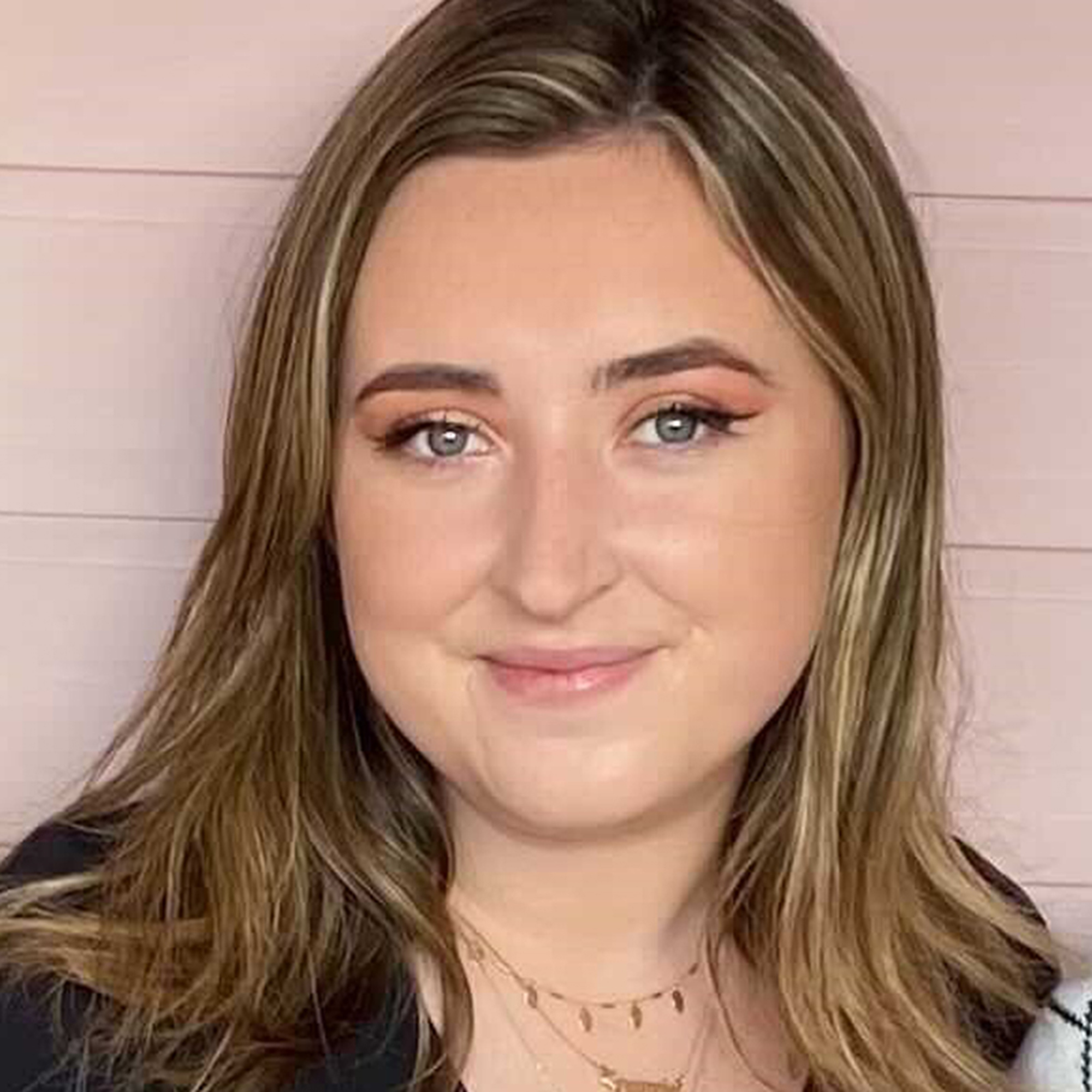 After writing for all of Future's Homes titles, Molly is now an Ecommerce Editor at Ideal Home, working across a range of shopping content to find the best buys for your space. Previously, she was the Staff Writer at TopTenReviews, another Future site, where she covered home content, which to a US audience is anything from turkey fryers to ride-on lawn mowers. Now, she spends her time writing reviews of appliances she's tested at home and at our testing facility (we're talking air fryers, vacuums, dehumidifiers and more!), as well as curating buying guides. She's a certified Consumer Expert for several product categories after passing a five-step program including hands-on experience, consumer interviews and extensive research into her specialist areas including kitchen appliances and vacuums.