Best reed diffusers – 12 fragrances for all budgets and seasons
We've tried and tested a bunch of the best reed diffusers, and here's our verdict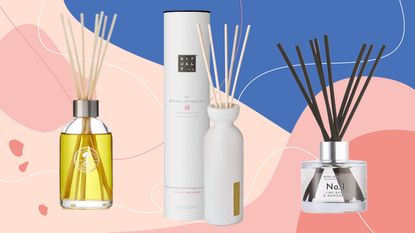 (Image credit: Future)
In search of a fancy new reed diffuser to ensure your home looks the part and smells the part? The team at Ideal Home have been hard at work testing some of the best reed diffusers around so that you have peace of mind when buying online. Whether it's for your own home or to gift to a friend, we've tried some of the most luxurious fragrances and given our true verdict on them below. We've also extensively tested our best home fragrance guide too if you want to shop for a matching diffuser and candle set.
From Neom to The White Company and even a team favourite from Aldi, these are the best fragrances for your home this summer. We've ranked them based on our opinion whilst also considering each reed diffuser's size and fragrance, its look and its power. Plus, we've checked whether refills are available. For spring and summer, we suggest opting for something fresh or floral. For winter and autumn, we say to go for woody and spicy fragrances. Otherwise, citrus and oriental scents are great for year-round use.
We've rounded up our top 10 fragrances of the season below in diffuser form so that you can have access to one of the best ways to fragrance your home.
The best reed diffusers
Best overall
Rituals The Ritual of Sakura Mini Fragrance Sticks
+ Strong fragrance
+ Luxury bottle
+ Refillable
- Easy to knock over

This wow-worthy reed diffuser is our absolute favourite diffuser after testing and comes in a gorgeous white vessel that's ribbed and compact by nature. With help from wooden sticks, it works to fragrance an entire room at home, from corner to corner. Though small in size it's surprisingly powerful and definitely a unique scent. A blend of rice milk and cherry blossom, this oriental reed diffuser is slightly floral and perfect for year-round use. You needn't flip the reeds regularly, too. Just a note: due to its slim bottle design, I've found it can be easy to tip over. Place it far away from wandering hands or paws. Oh, and you can buy a refill bottle to top it up when necessary.
Best affordable reed diffuser
Aldi Luxury Hotel Collection Reed Diffuser No 3 Pomegranate
+ Affordable
+ Jo Malone dupe
+ Great for bathrooms
- Not the most luxury buy
- No refills available
Our Deputy Ecommerce Editor Rebecca Knight is a sworn fan when it comes to Aldi reed diffusers, which have a huge following in-stores too. A dupe of Jo Malone's one, but at a very small fraction of the price, it's a great buy if you are on a budget – or if you're buying a reed diffuser to live in a room you don't often chill inside – such as a spare bedroom or extra bathroom. This Aldi reed diffuser smells of pomegranate (as you might have guessed), while it comes housed in a glass vessel with a silver lid, to look the part in your home, too. Rebecca can confirm that it'll scent your home for up to 8 weeks which, considering the price is fab. It even comes with 8 rattan sticks included, and it comes in a fancy box to make it feel and look a lot more high quality than its price tag portrays. There's a reason Aldi shoppers go mad for this diffuser.
Best for freshness
Arran Sense of Scotland After the Rain Reed Diffuser
+ Excellent value
+ Keeps a space very fresh
+ Lovely scent
- Bottle is a little non-descript
This After the Rain diffuser from Arran Sense of Scotland is as evocative as it sounds, with a scent that strikes the balance between nostalgia and freshness. It seems to have a new life every time I walk back into the room it's in, or even from outside in the corridor sometimes. For the size of this diffuser, it's great value for money, with a luxury feel for a good price. This diffuser is part of a stunning range of scents from Arran Sense of Scotland, each of which come with its own colourway on the tin packaging. I only wish that there was a little more going on with the bottle of the diffuser itself, which is a bit lacking.
Best affordable natural diffuser
Glade Aromatherapy Reed Diffuser Moment of Zen
+ 45 days of continuous use
+ An affordable buy
- Not the most luxe option
If you're looking for a conservatory friendly option, then we're all over this super affordable Glade diffuser, which lasts for 45 days of continous use. It smells lovely and is perfect for banishing damp smells, with French lavender and sandalwood in the mix. Even better, there are no parabens, phthalates, Nitro musks, artificial colours or dyes in the oil, so that you can be rest assured on it's credentials when you set it up at home.
Best for luxury
Neom Organics Happiness Reed Diffuser
+ Luxury vessel
+ Also comes as a candle
+ Fragranced with essential oil
+ Great for year-round use
- Not the best for larger rooms
Searching for a luxury reed diffuser to place on display in your home? This one from Neom is luxury-looking and fresh smelling, to wow your guests in more ways than one. It's super long-lasting and you can buy refills of the fragrance, whilst it's fragranced with essential oils including white neroli, woody and powdery mimosa and zingy lemon. It's overall an uplifting scent, though you'll need to flip the reeds more often if it's in a larger room. Whilst testing this reed diffuser, we preferred to place it in our hallway or bathroom. You can also buy it in candle form, and we'd recommend checking for a great price on our Neom deals page.
Best for bigger rooms
Orla Kiely Hen White Grapefruit & Basil Reed Diffuser
+ Long-lasting fragrance
+ Great gift idea
+ Powerful scent
+ Great for year round use

- Not the most elegant design
This impressively fragranced diffuser from Orla Kiely follows the brand's classic style, and it's large in size so powerful enough to fill a large room. It's a fresh yet citrusy fragrance that's scented with grapefruit, mandarin and orange, plus herbs and rhubarb. It will complement just about any room in your home, providing this space is large and airy, as it is admittedly strong. When using this reed diffuser at home, we noticed that it's extremely long-lasting, and we loved it in our spare bedroom to impress guests and prevent this room from smelling unused and dusty.
Best citrus scent
NEST Fragrances Amalfi Lemon & Mint Reed Diffuser
+ Seriously luxurious
+ Divine lemon scent
+ Long lasting
- A huge investment
NEST New York make high-end home fragrances, and this Amalfi Lemon & Mint diffuser is one of their absolute best sellers. It's not hard to see why, with a wonderful lemon scent (that's a million miles away from cleaning product smells, in case you were worried!). It's a gorgeous product, with a luxe feel from the packaging to the bottle. After the initial expense, we're glad that you can also pick up refills with this one too, and keep feeling like you're in a boutique hotel every time you switch over the reeds. It's been at absolute winner in my home, attracting compliments from guests left, right and centre.
Best seasonal diffuser
The White Company Fireside Diffuser
+ Long-lasting
+ Fills a room
- Best for autumn and winter
We love a seasonal fragrance at Ideal Home, and this is the only reed diffuser you should be buying in autumn and winter. It replicates the scent of a burning fire – without the fumes or the hassle. You'll find yourself tempted to flip the reeds every few days as this scent is addictive, whilst it's super warm to add a cosy vibe to your space. We say to place it in a living room, bedroom or even a hallway, but it really is versatile so you can use it anywhere.
Best Jo Malone reed diffuser
Jo Malone London English Pear & Freesia Scent Surround Diffuser 165ml
+ Gorgeously packaged
+ Very refreshing scent
+ Long-lasting
- More subtle than other diffusers

It doesn't really get much more luxurious than Jo Malone, from the packaging of your order to the lovely fresh smell of this diffuser, we think you're going to be truly obsessed with this one. It's pricey to shell out on initially, but I've found this diffuser has lasted for absolutely months, and our Deputy Editor Rebecca Knight says that hers last for the year. It's a more subtle scent than you might be used to, but it's a total, refined winner.
Best diffuser for bathrooms
Elemental Herbology Rejuvenate Reed Diffuser 173ml
+ Natural and calming
+ Great for bathrooms
+ Long lasting
- No refills
- Pricey
You'll feel like you're at the spa with the Elemental Herbology reed diffuser, which has notes of ginger, lemongrass and nutmeg to naturally boost your mood. I love to use this diffuser in my bathroom, with the rattan reeds creating a long-lasting effect in a space that can sometimes be prone to mould to keep things smelling excellent.
Best spring and summer scent
Floral Street Lady Emma Reed Diffuser
+ Pretty vessel
+ Vegan and cruelty-free
+ Recyclable packaging
+ Great for spring and summer
- Not the best fragrance for autumn and winter
This lovely Floral Street reed diffuser is a fab buy for a toilet or bathroom – or if you love a fresh scent. It would equally make a lovely addition to an orangery or conservatory, as its fresh leafy fragrance will help bring the outside in. Lady Emma smells of a mix of fresh leaves, green apple and Bulgarian rose oil, so it's safe to say it's one for the spring and summer months. This reed diffuser is completely vegan and also cruelty-free, while it arrives in gorgeous recyclable packaging that ought to wow you (and your giftee). It's housed in a pink glossy glass vessel, to add a pop of colour somewhere that needs it.
Best high end diffuser to gift
Jo Loves White Rose and Lemon Leaves Reed Diffuser 200ml
+ Stunning jar and overall design
+ 200ml of fragrance
+ Original scent
- Seriously pricey
Jo Loves is Jo Malone's newest venture, and it's no surprise that the perfume extraordinaire has created another fragrance that you'll want to own as soon as you smell it. My favourite thing about this diffuser has to be the stunning jar, which is so unlike any other choice out there, and the mix of notes with this fragrance is simply so alluring. It's a mega-investment at almost £100, but if you're gifting it to a fragrance lover, they're sure to never forget it.
How we tested these reed diffusers
Yep, the Ideal Home team have tested every reed diffuser you can find in this guide for up to two weeks, trying them out at home in order to get a picture of their value for money, longevity and all-important scent. We're also always in the process of testing the newest releases and fan favourites so that we can keep this guide up to date.
We're always conscious of the eco-friendly element too, as we know how important sustainability is to shoppers, as well as value for money.
Read our page for more information on how we test products at Ideal Home, and keep scrolling to find out more about our expert testers.
Molly is the Ecommerce Editor for Ideal Home, with the fortunate job of testing all of our home fragrance guides, as well as appliances spanning cleaning and cooking.
She has tested a range of reed diffusers in her two-bed flat in London, popping a diffuser in each room to see how they can change a space. She has one large open plan living space, as well as a (sadly) windowless bathroom, both perfect spaces for testing the reach of a reed diffuser.
Annie is now the Head of Ecommerce at Ideal Home's sister title, Real Homes. She was previously the Deputy Ecommerce Editor for Ideal Home, and our in-house fragrance expert.
She has tested a range of home fragrances for us (that's candles and reed diffusers) inside her specious 2-bed London flat over the past few years. She lives with two pets, so she's always on the lookout for pet-friendly diffusers too.
FAQs
What should I look for in a reed diffuser?
Home fragrance can be a tricky thing to get right, especially if you're looking for a way to rejuvenate lots of different rooms. Rachel Bough, Head of Buying at The Fragrance Shop is an expert in how to scent your home and thinks that the right materials go a long way when it comes to diffusers.
'Choose reed diffusers where the reed is made from rattan, other materials can absorb the fragrance oil rather than dispersing it across the room.', says Rachel, and make sure to 'choose reed diffusers that come in bottles with narrow necks, the fragrance oil can evaporate through the top of those with wide bottle openings rather than through the reeds.'
Using diffusers with different notes across your home is one of our top tips to make your home smell excellent and can also make a huge difference to your mood. Small but impactful tips include opting for fresh smells in your bathroom, and avoiding anything too severe in your bedroom so as not to disturb your sleep.
What are the pros and cons of buying a reed diffuser?
Reed diffusers are popular for a reason, as they can add so much to a room without needing much input from you. Rachel Bough, fragrance expert and Head of Buying at The Fragrance Shop, thinks the same, adding, 'A reed diffuser is very low-maintenance - all you need is that bottle and the reeds to create the fragrant scent you want transported around the room'.
She adds that 'They continuously work and simply diffuse the oil that's in their container until it runs out. Typically, it takes a few months for the fragrance in the bottle to run out completely, meaning they can also be long-lasting. Buying one for yourself means that you can personalise your home scent to what you like and need in each room.'
As far as drawbacks go, Rachel adds that 'as a reed diffuser is a constant scent, you can't switch it off compared to an electric diffuser. If you're out of town or out for the day, that scent may go unappreciated and if it's a bold fragrance it can be quite overpowering after a long time of the house being unused. However, when you do get back, it's lovely being welcomed by a gorgeous home scent.'
Where should you not put a reed diffuser?
For reasons of safety and in order to preserve your scent, there are a few places on the no-go list when it comes to finding a home for your new diffuser. Rachel Bough, fragrance expert and Head of Buying at The Fragrance Shop, advises against putting your diffuser 'near radiators or other sources of heat. Heat can cause the oil in the diffuser to evaporate quicker, meaning that you'll end up replacing the oil, or buying a new reed diffuser faster than necessary.'
To ensure that you're getting the most from your diffuser, Rachel also recommends avoiding 'external doors or open windows.' She adds that 'Putting a reed diffuser near an open door or window will only result in you losing the scent and wasting oil. If you place reed diffusers in a room where doors or windows are regularly open, place the diffuser on the opposite side of the room to get the best output'.
Sunny spots can also spell trouble for the life span of your diffuser, as 'this will cause the oil in the diffuser to evaporate', according to Rachel. 'It might look nice sitting on your windowsill, basking in the sunlight, but you'll only end up having to replace your reed diffuser faster.'
So, where's the best spot for a diffuser? 'Near fans or air conditioners, as this will help to spread the fragrance throughout the room. Place them also in high traffic areas such as hallways as this helps to circulate the scent without the aid of a fan. It's also a welcome treat whenever anyone enters a room.'
Get the Ideal Home Newsletter
Sign up to our newsletter for style and decor inspiration, house makeovers, project advice and more.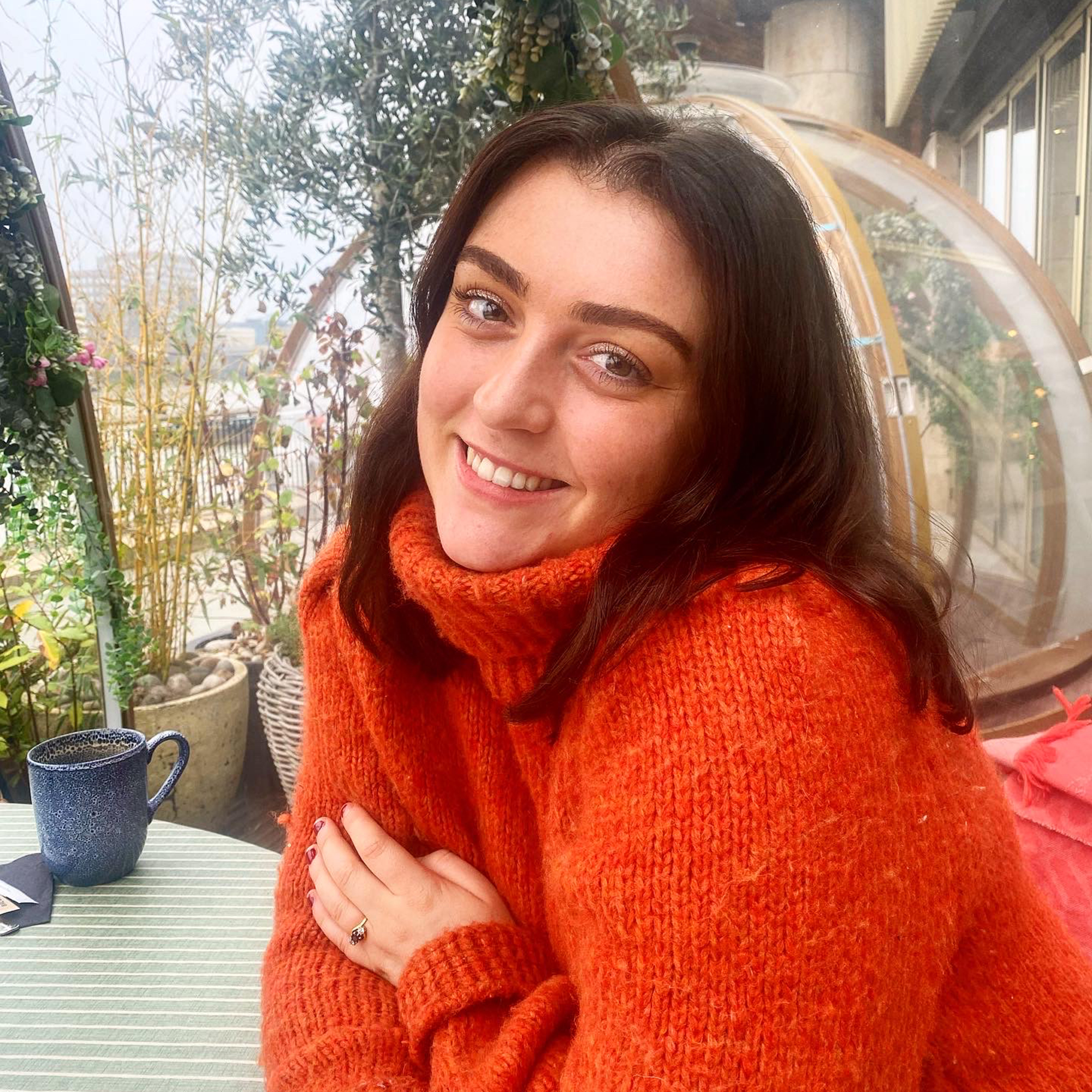 Annie is Ideal Home's Deputy Ecommerce Editor. With four years of eCommerce experience under her belt, you can find her shopping words of wisdom on Real Homes, Gardeningetc, Livingetc, Homes & Gardens and Woman & Home. When she's not planning ahead or curating deals for Amazon Prime Day or Black Friday, you can find Annie testing a range of products in her South London home, from reed diffusers to candles, BBQs, mattresses and even a few vacuum cleaners.