'You light it and suddenly you can take on the world' – Claudia Winkleman raves about new CBD-infused candles
Claudia Winkleman launches two CBD-infused candles with Cannaray CBD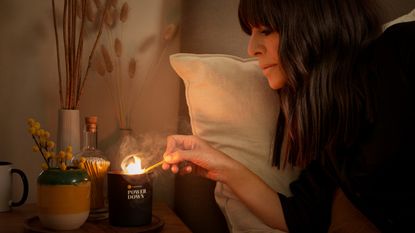 (Image credit: Cannaray CBD)
Last week, Claudia Winkleman released a range of CBD products in partnership with CBD wellness brand Cannaray CBD. The collection features six CBD-infused bath and body products but we're most excited about the candles, of which there are two.
Having discovered the benefits of CBD during the stresses of lockdown, the lovable Strictly presenter has been an ambassador for the UK-based brand for the past couple of years. But only now does she assume the title of a product co-creator. And those candles, selling exclusively through Cannaray's website for £35 each or £60 as a set, could be some of the best scented candles of the year. Not to mention their apparent relaxing properties.
CBD, also known as cannabidiol, is an active compound found in the Cannabis plant said to have relaxing, pain-relieving and sleep-improving properties. Which is important for the self-proclaimed 'queen of napping' that is Claudia. It is completely legal and doesn't include the psychoactive ingredient called THC, which is the cause of a high. And that's exactly what you can find in the Claudia Winkleman x Cannaray CBD Power Up and Power Down CBD candles.
Claudia Winkleman launches CBD candles with Cannaray CBD
'There are hard and fast rules for me getting a good night's sleep or achieving a perfect midday nap, so I love using candles to help relax me when I'm at home,' Claudia explains. 'After smelling and testing about 100 candles we landed on these energising and relaxing fragrances.'
CBD has slowly been becoming more and more trendy as a go-to wellbeing tool, making its way even to the high street through the likes of B&M's CBD pillows. But while we can just about wrap our heads around topical CBD treatments such as body oils and digestible CBD through supplements and gummies and how those work, CBD candles are a new territory. So how are Claudia's creations with Cannaray effective?
'We wanted to ensure our CBD candle had the perfect balance of effectiveness and luxurious scent,' says Alison Difonzo-Geake, head of innovation at Cannaray CBD. 'The combination of ingredients can be used to either energise or calm. This is what we focused on with our CBD candles. Combining our quality CBD with scientifically proven fragrance technology to energise or relax.'
'Our fragrance technology is backed by five years of neuroscientific research so when they're lit, the fragrances are released into the atmosphere to activate their effects.'
So apart from CBD, what's actually in these goodies?
Power Down is designed for relaxing when you want to wind down at the end of a long, stressful day. 'In here, you have Santal, Amber, Musk and CBD. At the end of a busy day, if you've done anything anxiety-inducing, this is the answer,' Claudia says.
On the other hand, there's Power Up – an energising essence of lime, patchouli and cardamom. And CBD, of course. 'You light it and suddenly you can take on the world. If you want to feel like a superhero, this is for you,' Claudia exclaims.
Claudia knows how to harness her influence as we've experienced with her sparking a debate over asking guests to take their shoes off. So are CBD candles going to be the next big thing now that she's done it?
Power Down and Power Up CBD candles are available exclusively at cannaraycbd.com
Get the Ideal Home Newsletter
Sign up to our newsletter for style and decor inspiration, house makeovers, project advice and more.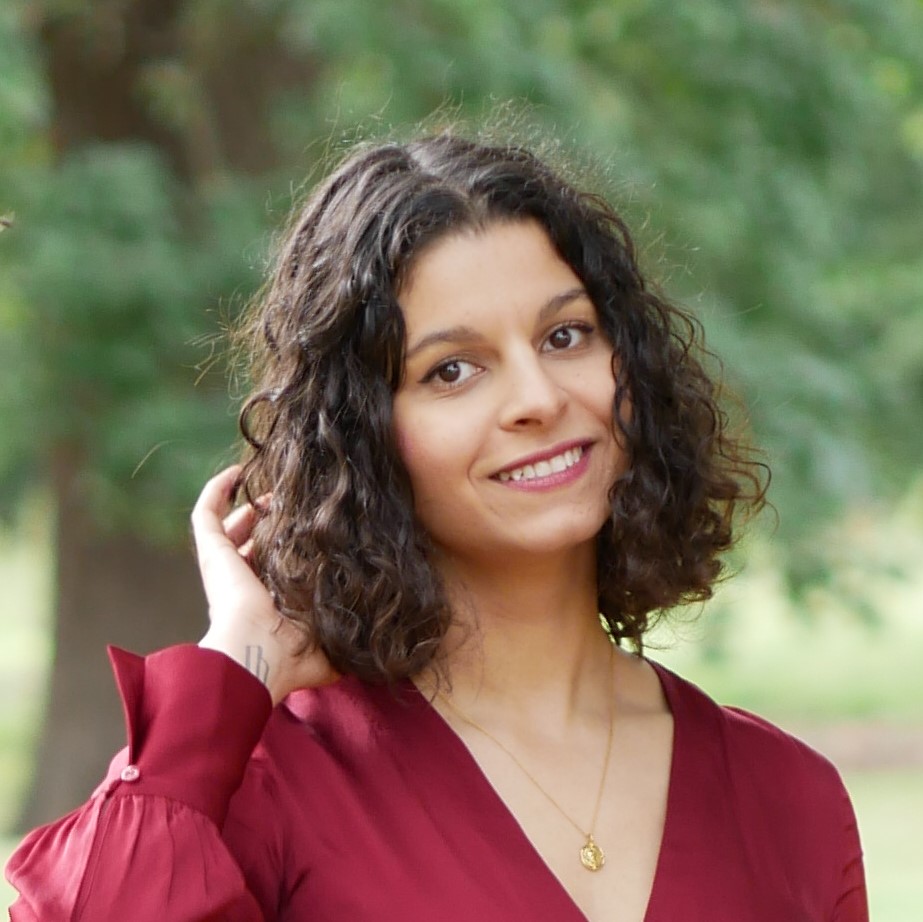 Sara Hesikova has been Ideal Home's News Writer since July 2023, bringing the Ideal Home's readership breaking news stories from the world of home and interiors. Graduating from London College of Fashion with a bachelor's degree in fashion journalism in 2016, she got her start in niche fashion and lifestyle magazines like Glass and Alvar as a writer and editor before making the leap into interiors. She feels the two are intrinsically connected - if someone puts an effort into what they wear, they most likely also care about what they surround themselves with.