Cottage bathroom ideas – how to get the pretty rustic look perfect for small spaces
Add character to your smallest room with these expert ideas for cottage-style bathrooms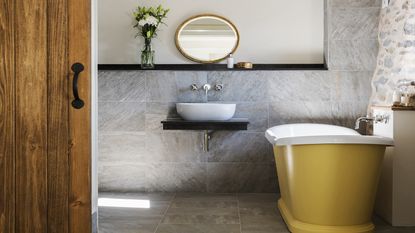 (Image credit: BC Designs)
There's a lot of buzz around bathroom ideas at the moment – the (sometimes) smallest room in the house is being reinvented as a self-care sanctuary, wellness centre and 'spathroom'. But amid all the trends and hype (chromatherapy shower, anyone?), there's one bathroom style that is more popular than ever – the classic cottage bathroom.
Combining simplicity, cosiness and genius space-saving hacks, cottage-style bathrooms deliver on all the important design levels. Practicality: tick. Attractiveness: tick. Style that everyone in the family will love: tick, tick, tick. So we spoke to the experts for a deep dive into cottage bathroom ideas, to help you replicate the look easily at home.
Cottage bathroom ideas
The cottage look is about more than adding some country bathroom decoration to your typical bathroom or shower room. Think of it as combining the best in space-saving bathroom planning with colours, materials, sanitaryware and fittings that combine to create a modern rustic look.
'A cottage bathroom typically incorporates natural materials such as wood, stone and rattan, as well as vintage elements like an old-fashioned enamel wash basin or claw-foot tub,' suggest interior designer Jojo Bradley. 'Keep the colour palette neutral, with beige, white and warm tones, and add interest with patterned tiles and vintage-style accessories.'
1. Plan your cottage bathroom layout carefully
If you actually live in a cottage, rather than simply wanting the cottage look for your bathroom, then you'll know that all that charm and character can come with some drawbacks.
'Accentuate the features which are already available, then mix in old and new. For example, if you have characterful wood floors or beams which are striking features in a cottage bathroom, pair them with modern coloured tiles and simple silhouettes, such as a minimalistic bathtub, for an elevated yet classic look,' advises Amit Malhotra, co-founder of interior design firm, Aflux Designs.
'Cottages tend to have sloping roofs and beams and this space can be utilised for a bath as you don't require as much headroom,' suggests Lee Reed, head of design at Easy Bathrooms. 'This frees up other space for other bathroom products, or to help keep your bathroom from feeling cramped.'
2. Select warm neutrals for your bathroom decor
Just as cottage bathroom ideas focus on individuality, there's no one-size-fits-all approach to the perfect cottage bathroom colour scheme. In fact, the experts we spoke to factored in three key looks that each brings a different vibe to the cottage bathroom style.
The first is warm neutrals, which keep the space light and bright without it looking too stark. 'While warm, earthy tones are currently enjoying a comeback in all bathrooms, they are perfect for cottage bathrooms,' explains Abbas Youssefi, director of independent tile specialists, Porcelain Superstore. 'These warming shades of beige, cream and terracotta are ideal for giving a lived-in, timeworn look. Embrace the rustic charm.'
Abbas is one of three brothers behind independent and family-run Porcelain Superstore. Abbas, Ben and Sam are passionate about porcelain and handpick products from only the most respected tile factories for their curated collections.
3. Don't like pale tones? Opt for deep cottage shades
If a pale palette isn't for you, then consider embracing deep, rich tones in your cottage bathroom ideas. In fact, in small bathroom ideas that may not see much natural light, going dark can bring a cosy feel to the space that suits long soaks in the tub surrounded be scented candles.
'You might expect to use colours such as blush and pinks in a cottage bathroom but that doesn't mean more masculine colours don't work,' says Barrie Cutchie, design director at BC Designs. 'In fact, rich blues and greens can offset against beams and the use of wood, and work especially well with warm metallics that we're seeing more of in brassware.
'How you achieve the colour can be done in various ways, from paint to your tiles, and even coloured sanitaryware can fit into cottages.'
4. Love colour? Go for country cottage pastels
Here's the third colour option that the pros recommend for a cottage-style bathroom – pretty pastels. You can introduce these shades in so many ways, from towels and wall tiles to bathroom wallpaper ideas and flooring, so you can brighten up a simple white or cream scheme or go for full eye-candy colour for your next bathroom refurb.
'For a cottage bathroom, consider using soft, muted colours and vintage-inspired patterns that evoke a sense of calm and relaxation,' advises Yvonne Drury, founder of wallpaper and fabric brand, MissPrint.
'Pastel colours like light pink, lavender, mint green and baby blue can create a calming and soothing atmosphere and are synonymous with the cottagecore look. Also, vintage-inspired colours like pale yellow, dusty rose, and muted turquoise can add a touch of nostalgia to the bathroom and give it that charming look and vintage bathroom feel.'
5. Choose brass taps and fixtures
Shiny chrome and glam gold can be a bit too bling for the cottage bathroom look. Instead, opt for brassware in – erm – brass, tones.
'Cottage bathrooms might be renowned for more earthy, neutral-inspired fittings, but a touch of brassware will add real character and charm,' says Barry Whitehead of bathroom specialists Renaissance at Home.
'Metallics are something of an essential in the bathroom, with taps, basin plugs and towel rails typically making up the metallic elements. However, brass will add warmth and take away the harshness that can sometimes be present with silver or cooler metallic fixtures, ensuring the cottage bathroom feel can be achieved.'
6. Opt for decorative tile on the floor
Bathroom floor tiles are a simple way to introduce colour and pattern to your cottage bathroom ideas, without drowning you in design.
'Go for a pared-back country style; keep walls simple and use pattern with reserve,' agrees Lesley Taylor, interior designer and founder of The Baked Tile Company. 'Subtle patterned tiles can add detail without overpowering a space and will be the ideal base to combine with painted panelling and gingham window treatments.'
Lesley is a second-generation tile guru and experienced interior designer. Now at the helm of The Baked Tile Co, she and her team scour Europe for the latest tile innovations and designs to add to the brand's collection.
7. Add luxe with a rainfall shower
Whether you have a standalone shower enclosure or you're opting for a shower-bath combo, the right choice of fitting can add a luxurious edge to the simplest cottage bathroom.
'Brassware can add a touch of warmth and vintage charm to a cottage-style bathroom but it's important to consider a few options when decorating,' explains Jeevan Seth, founder of taps specialist, JTP.
'Brass shower fixtures in particular can add a touch of luxury to your cottage-style bathroom – consider a brushed bronze rainfall shower for a spa-like yet vintage feel.'
8. Include plenty of storage options
For cottage-style or small bathrooms that are short on space, it's a good idea to invest in ample storage.
'Make use of the vertical space by installing bathroom shelving or hanging storage baskets on the walls. This can help free up floor space and keep your cottage bathroom clutter free,' says Richard Ticehurst, brand expert at Burlington.
Other clever bathroom storage ideas include making use of the bathroom door for hanging racks and pegs, using a bath rack or trays next to the basin to hold toiletries and tall, narrow cabinets that can slip into the narrow space between the bath and the loo, for example.
9. Choose characterful window treatments
A roller blind may be sleek, neat and practical but it's a bit lowkey for a cottage bathroom idea. Instead, opt for swagged blinds or pretty café-style curtains over your bathroom windows, or add a country bathroom vibe with shutters.
'Window treatments such as plantation shutters are a great way to enhance the cottage aesthetic and elevate it to new heights,' says Sam Tamlyn of California Shutters. 'Opt for traditional white shutters which pair with any colour, or choose wood-stained shutters for a more traditional look.'
10. Pick space-saving fittings
Awkward angles, odd shapes and a small floorspace can all put crimp on your cottage bathroom ideas. But there are ways to make your bijou bathroom look bigger.
'For those renovating a small cottage bathroom, I recommend opting for space-saving bathroom fittings. Wall-hung basins, vanity units and toilets work well in small bathrooms as they enable additional floor space, giving the illusion of a bigger room,' advises Richard Ticehurst from Burlington.
'Another great choice is to opt for small and compact corner basins, either wall-hung or pedestal, which allow you to make the most of an awkward space and free up room elsewhere. In addition to wall-hung fixtures, there are a variety of bathroom fittings available that are slim and compact, ensuring your small bathroom isn't bursting at the seams.'
11. Mix in natural materials for a cottage bathroom look
'Cottage bathrooms are often designed to have a warm and cosy feel, so it's important to choose floor and wall materials that will help create an ambience within the space,' suggests Amanda Telford, marketing manager at CTD Tiles. 'Materials like wood, stone and ceramic can create a rustic and authentic feel in the bathroom without making it look overly decorated and chintzy.
'Ceramic or porcelain tiles are a practical choice for bathroom floors and walls as they are durable, water-resistant, and come in a variety of colours and patterns to suit any cottage style. But if you really want to create that rustic aesthetic, then opt for natural-effect tiles like slate, limestone or travertine.'
12. Give your basin a boost
A roll-top bath and a decorative basin can help to nail your cottage bathroom look, even if the rest of your fittings are simplicity itself.
'A pedestal sink can be a great option for a small cottage bathroom, as it takes up minimal floor space while offering a classic and timeless look,' says Richard Ticehurst from Burlington.
'If you're lacking floor space, opt for a wall-mounted vanity unit with a countertop basin. Great for bathrooms with limited storage, this option will ensure everything from toothbrushes, children's bath toys and cleaning products are stored neatly away and out of sight.'
13. Hang some mirrors to reflect your style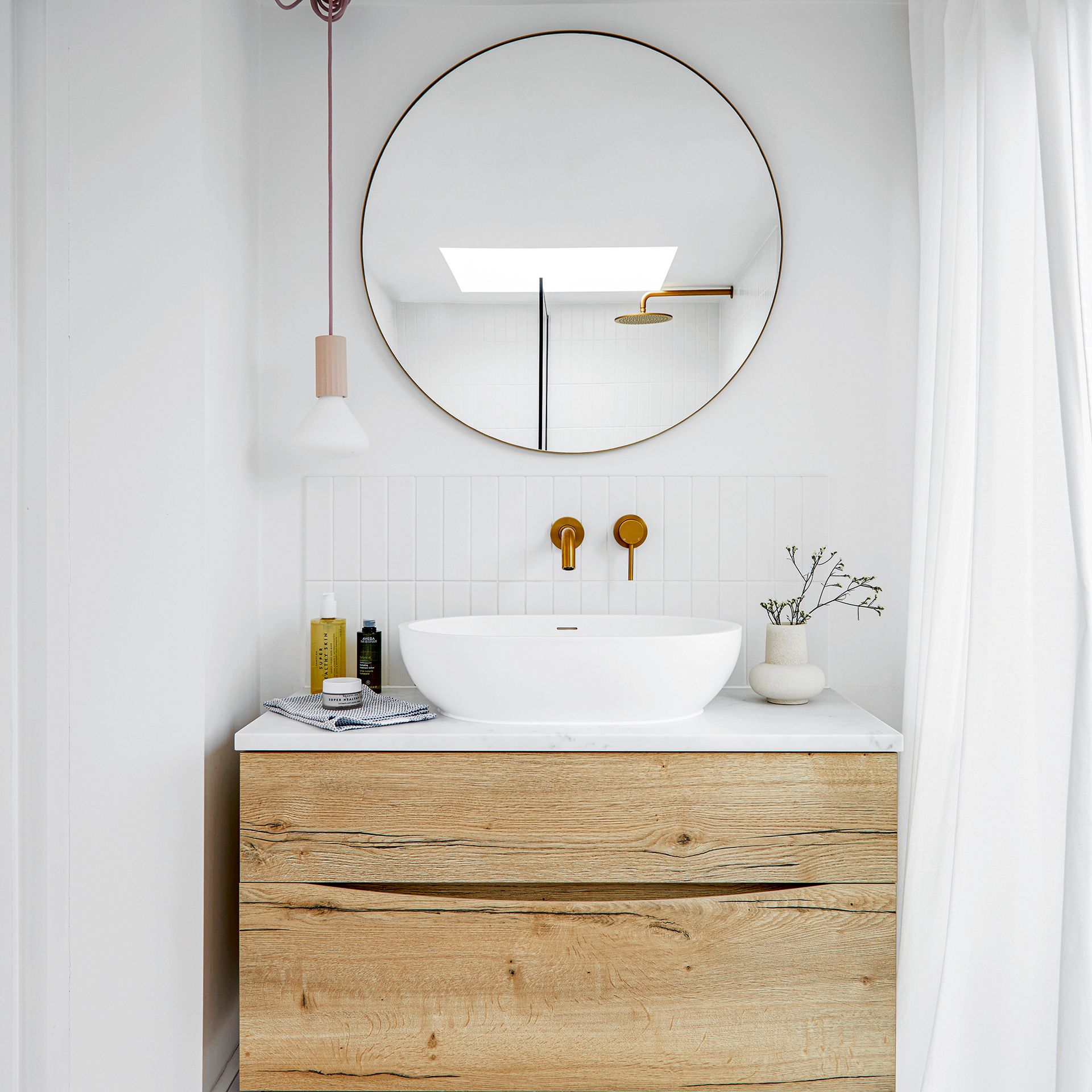 Worried that your cottage bathroom looks too dull? Or you want to add a little shine to your bathroom wall ideas? Incorporating reflective surfaces, glass and bathroom mirror ideas into your scheme is a brilliant way to elevate your space.
'Reflecting natural light around the room will give the impression of greater size and space, so the more mirrors you have, the better,' confirms Richard Ticehurst at Burlington. 'To enhance natural light, opt for a large mirror or several smaller mirrors to help bounce light around the bathroom.'
14. Make space for a special bath
In a cottage bathroom, the bath can truly be the star. Its shape, colour and texture can all make your bathing experience and the look of your space extra special.
'When designing a compact bathroom with an awkward shape, consider the new generation of compact freestanding baths that fit into a space once reserved for a bulit-in bath. As well as feeling more luxurious, they expose more floor to give the room a greater feeling of space,' explains Emma Joyce, brand manager, House of Rohl.
'A cottage bathroom should evoke feelings of warmth and comfort. Look for materials that defuse light and create a relaxing ambience. Matt is preferable to gloss, as the surface feels warm to the touch and gentle on the skin. A traditional roll-top bath with clawed feet is the obvious choice, but more contemporary designs that have natural, organic shapes will work perfectly.
How can I make my bathroom look cottage?
Simplicity, natural materials and characterful details are all key to the best cottage bathroom ideas. Start with the fundamentals – a bath and basin with inviting curved shapes or period details that look at home in a cosy cottage. Brassware will ideally be a warm brass, rather than shiny chrome or gold. And opt for natural materials (or lookalike porcelain) for surfaces, including wall and floor tiles. Finally, add in wood details in cabinets, panelling or accessories, and a few houseplants, to add a rustic touch.
How do you make a small bathroom appear luxurious?
'When designing a small cottage bathroom, it's important to choose brassware that's both functional and beautiful. For a cottage bathroom, traditional-style taps, shower heads and bath mixers with decorative levers and heavy detailing will complement any existing period features in the space,' says Richard Ticehurst from Burlington. 'Brassware with an antiqued brass, nickel, or gold finish will also help add instant charm and character to your cottage bathroom.'
Get the Ideal Home Newsletter
Sign up to our newsletter for style and decor inspiration, house makeovers, project advice and more.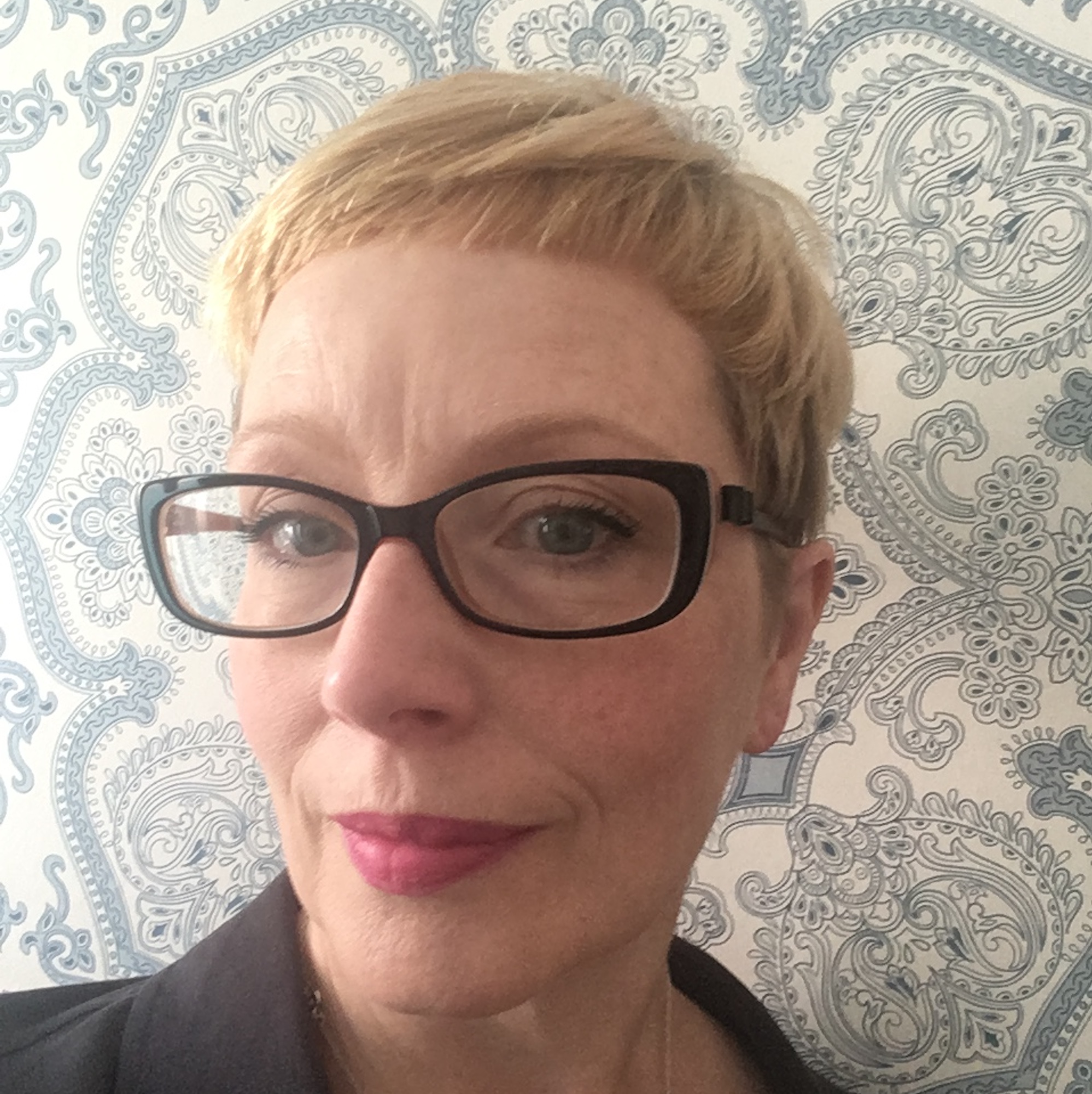 Andrea began her journalism career at Ideal Home and is currently Editor of our sister title, Country Homes & Interiors, which celebrates modern country style. Andrea is passionate about colour and how it can transform both our homes and our sense of wellbeing, and has completed The Power of Colour course with the prestigious KLC School of Design. Andrea's career spans interiors magazines, women's lifestyle titles and newspapers. After her first job at Ideal Home, she moved on to women's magazines, Options and Frank. From there it was on to the launch of Red magazine, where she stayed for 10 years and became Assistant Editor. She then shifted into freelancing, and spent 14 years writing for everyone from The Telegraph to The Sunday Times, Livingetc, Stylist and Woman & Home. She was then offered the job as Editor of Country Homes & Interiors, and now combines that role with writing for idealhome.co.uk.