10 bedroom flooring ideas - turn your haven into a stylish and luxurious space
Torn between carpet or hardwood? We've got some wonderful bedroom flooring ideas to suit all styles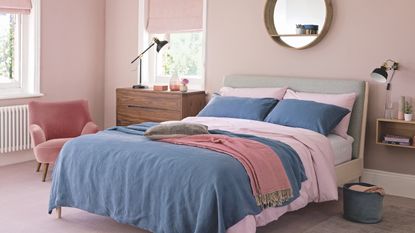 (Image credit: Future PLC)
Need some bedroom flooring ideas that will inspire you to kit out this most important space? There are more options than a luxurious deep pile carpet – although that's a wonderful option to sink your toes into first thing.
It might be that you're after a more pared-back flooring style for your bedroom ideas such as a hardwood floor or why not consider an easy-to-care-for laminate?
'When choosing floorcoverings, you need to think about how the room is going to be used and take into account any practicalities as different floorcoverings are suitable for different areas. For example, sisal and coir floor coverings are suitable for most areas in the home, including stairs as they are very hardwearing but some people may find them a little coarse for use in bedrooms,' says Jon Flannigan, product manager, Kersaint Cobb.
'Jute is the softest of the natural floorcoverings, making it excellent for bedrooms – and kind to bare feet! Wool floorcoverings can be used in most rooms of the house and are hardwearing and soft underfoot.'
Bedroom flooring ideas
We've collated our favourite bedroom flooring ideas and expert advice – from parquet to patterns and everything in between, we've got you covered.
1. Pick a discreet vinyl tile
After something that's cosy underfoot but isn't carpet? Consider luxury vinyl tiles.
'Luxury vinyl tiles (LVT) is the perfect solution for those looking for a low maintenance flooring, whilst still looking aesthetically pleasing,' says Sarah Escott, design manager, Amtico.
'Whilst LTV is a great option to be creative with your flooring, Amtico's products also provide an extra hard-wearing surface with protective wear layer to ensure it is long lasting. It's extremely durable and robust and is resistant to stains, furthermore, LVT flooring is warm underfoot and can be used with underfloor heating making it the perfect choice.'
2. Use rugs for colour and character
On a budget but want to update with fresh bedroom flooring ideas? Rugs are a versatile choice that can add authenticity and texture to a bedroom. Plus, even if you love those with a larger price tag, you can use nifty home furnishing discount codes to keep them within budget.
They're also ideal if you are renting and can't change the existing floor – choose a design that complements your bedroom colour scheme and remember you can layer more than one.
3. Create a focal point
'When it comes to bedroom flooring, carpet is the obvious classic choice, it's cosy, warm, and feels great underfoot,' says Jemma Dayman, hard flooring buyer, Carpetright.
'However, laminate is a highly versatile option, easy to fit and is extremely affordable. Perfect for modern homes with underfloor heating, it not only comes in traditional wood finishes, but you can now also find concrete, marble, stone and tile effect patterns.'
4. Clash with a patterned carpet
If the maximalist home decor trend is right up your street, then look no further than a patterned carpet. By choosing a colour scheme that's neutral you widen your options for being able to update the rest of the room as and when.
A two-tone stone design will go with pretty much any other colour like sky blue, lime, blush and white.
5. Match your floor to your walls
This may sound off the wall, but it can look amazing if you get the tones right, cohesion is your best friend when it comes to interior design.
Although you can use it with any colour, it works best with paler shades as the key is to create a balanced look rather than one that's too all encompassing. Break up the scheme by adding darker colours – this can be done with bedding – pillows and a throw for example.
6. Source a subtle stripe carpet
'Stripes are a key trend in interiors with many working with a variety of materials to create inviting room schemes. Stripes add visual interest to the floor and for those tight on space, it is worth remembering that linear stripes can help to enlarge the appearance of a room, this is especially effective in hallways as the stripe draws the eye along the design and thus appears to elongate the area,' says Jon Flannigan, product manager, Kersaint Cobb.
'Striped flooring is also ideal in high-traffic areas as it will withstand the effects of dirt and wear better than plain and flat single colour flooring.'
Jon Flannigan is the Product Manager at Kersaint Cobb. Established in 1988, Kersaint Cobb is a British natural flooring specialist that produces beautiful natural carpets made from the finest fibre sources across the globe, with the aim to bring comfort into the home with their traditional and modern floor coverings.
7. Choose natural materials for an organic feel
Sisal, seagrass, coir and jute are great alternatives to a traditional style carpet if you want an allover flooring that's not a hard surface.
Perfect for a more contemporary bedroom, the colours are usually muted with subtle patterns. They're also softer underfoot than you might imagine yet extremely long-lasting.
8. Opt for a characterful natural wood
You might be lucky enough to have real wood flooring in your home already, if you do, then preserve and let it show. The beautiful patinas from the wood grains will give your bedroom a stunning look and if it's laid in a herringbone design it will add a subtle pattern to your space too.
Team it with dark tones to help ground the look and add in other textures like sheepskin rugs, tongue and groove walls and slubby linens.
9. Create the illusion of space with pale wood
'It's not just the colour of the walls that makes a difference, the flooring choice is equally as important,' says Natalie Mudd, creative director, The Wood Flooring Company.
'Choosing a lighter-toned wooden floor gives the illusion of more footprint. The direction of the flooring makes an immense impact on the flow and spatial feel of a room. It's recommended to place the planks parallel to the widest wall. This will create an elongated look by drawing attention to the longest portion of the space.'
Founded by husband and wife, Dave and Natalie Mudd, The Wood Flooring Company is committed to offering its customers high-quality engineered, laminate and No-Vinyl tile flooring options to suit both classic and contemporary interior schemes. Creative Director, Natalie is perfectly placed to advise on the latest flooring trends alongside helping customers to find their perfect floor.
10. Go wild with 3D style tiles
'Don't be frightened of choosing a bold floor in bedroom spaces, as they can add a valuable layer of texture to neutral wall palettes. Consider geometrics for a contemporary twist which can be softened with furnishings and accessories,' says Eline Belo, design manager, Moduleo.
The way to balance a strong floor like this is to create balance with the rest of the scheme. Plain walls and ceiling teamed with single coloured bedding and throws will do the trick.
Which floor is best for bedrooms?
The best bedroom flooring will depend on your style and what you want from it. Modern spaces look great with laminates and hardwood options, and can be practical if you have pets. But for a cosy and luxurious feel there's potentially only one choice – carpet – we asked Jon Flannigan, product manager, Kersaint Cobb, for his advice and why it suits this space so well:
'There are numerous benefits to having a pure wool carpet in addition to it being a wonderfully soft and luxurious option. Pure wool carpets will not only add style and finesse to a home, but will also help to preserve energy. The pure wool content acts as a natural heat insulator and is one of nature's best ways of preserving warmth. This is especially important in period homes where drafts can be an issue.
'It is also very effective at absorbing noise which will allow rooms such as the bedroom to remain peaceful and quiet away from the rest of the house. Carpets are also synonymous with comfort which is why they are the most popular choice for flooring in rooms such as the bedroom. People want to feel relaxed before they go to sleep and soft, neutral tones such as dove grey and taupe are good for this because of their harmonious, calming qualities.'
Is carpet or laminate better for the bedroom?
This will depend on the kind of look you want, budget and your style. Do you love texture or prefer a smooth finish? Both have their pros and cons with carpet winning hands down if you want a touch of luxury, as we mention above:
'Bedrooms are one of the most important rooms in the home, a place where we go to relax and unwind. There's nothing like a soft, deep pile carpet under foot to create a cosseting and luxurious feel. With practical benefits of helping to maintain warmth, as well as working as a versatile canvas to carry colour, they make a perfect choice for every home,' advises Punam Chada, carpet buyer, Carpetright.
Though from a practical point of view laminate or a 'no-vinyl' tile could be options to consider especially if you have children or want an easy-to-maintain flooring.
'For pet owners we would definitely recommend our No-Vinyl Tiles collection,' suggests Natalie Mudd, creative director, The Wood Flooring Company.
'100% waterproof, the tiles are super easy to clean and look after, ideal for homes prone to muddy paws! Emulating the look and feel of real wood, our No-Vinyl Tiles are great for homes looking for longevity as they are extremely hard wearing and resistant to scratches. Available in an array of beautiful shades to suit schemes of all décor styles, they are the perfect option for homeowners looking to pet-proof their homes.'
Get the Ideal Home Newsletter
Sign up to our newsletter for style and decor inspiration, house makeovers, project advice and more.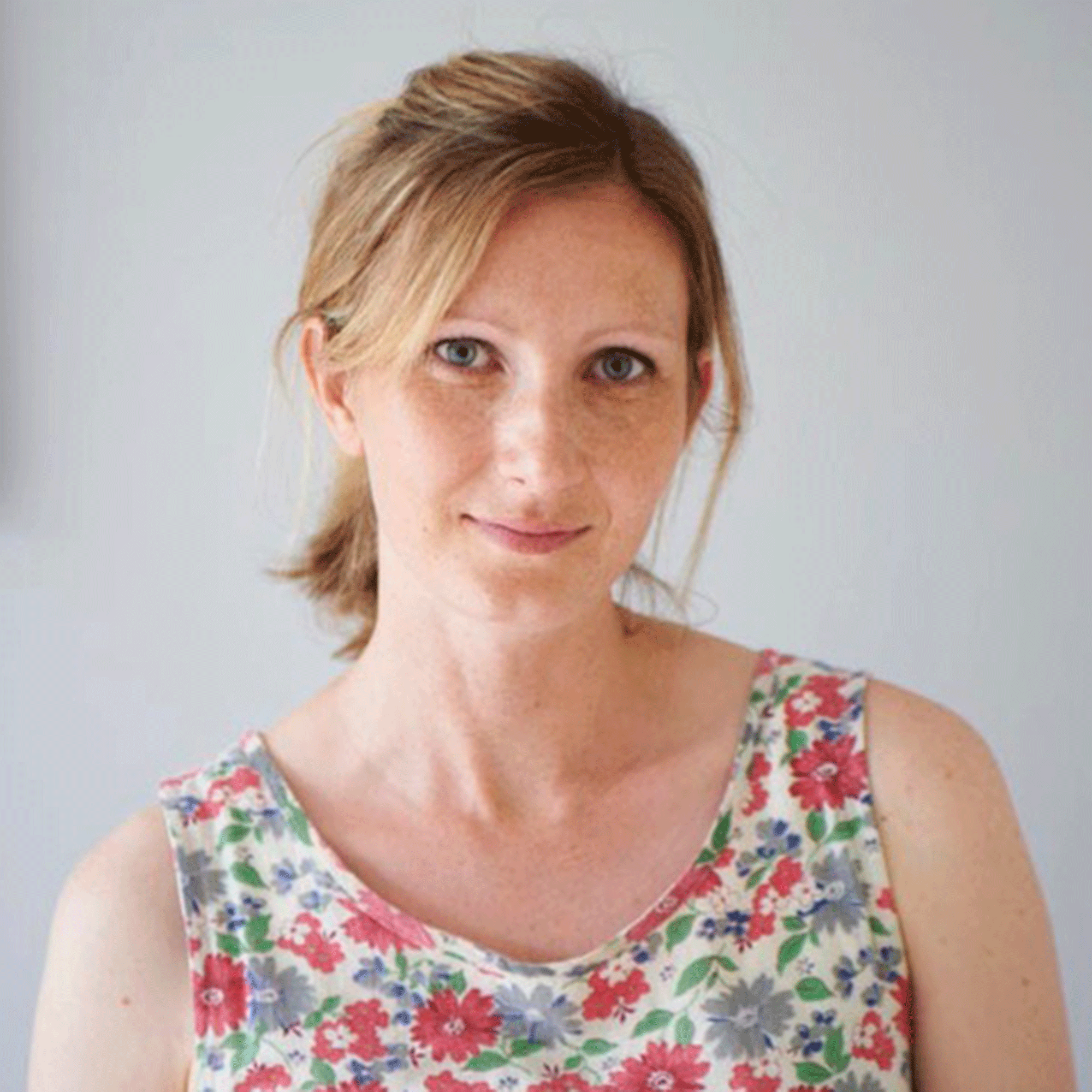 Sophie has been an interior stylist and journalist for over 22 years and has worked for many of the main interior magazines during that time, both in-house and as a freelancer. On the side, as well as being the News Editor for indie magazine, 91, she trained to be a florist in 2019 and launched The Prettiest Posy where she curates beautiful flowers for modern weddings and events.