24 bedroom colour ideas for spaces big and small
The dream schemes for your boudoir - whether you're looking for calm and quiet or bold and vibrant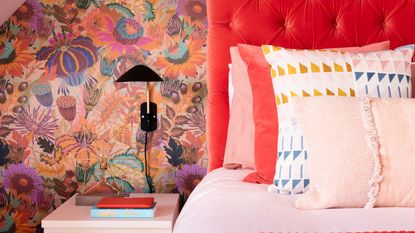 (Image credit: Future PLC/Caroline Mardon)
Colour places a huge part in the feel of every room, and your bedroom colour ideas are something that you will - literally - go to sleep and wake up with. For that reason, it's well worth taking the time to find the right bedroom colour schemes for your space.
Choosing a colour scheme for your bedroom is important when deciding how you want your personal bolthole to make you feel. This may be reflecting a love of colour, going for a new trend you want to tap into, or lifting soothing whites and neutrals with a new shade.
Nicky has been working in the interiors world for over 25 years, including as Decorating Editor right here at Ideal Home. She is now a Creative Director and Interior Designer, making use of her wealth of interior trends and styling prowess
Bedroom colour ideas
We've seen all the latest trends, colourways and ideas out there through our close From bright bursts of block colour to the perfect pairings, we've broken down our favourite bedroom colour schemes for you to be inspired by.
And, remember, sometimes the colour rules you should be breaking are more right for your space than the traditional approach...
1. Think like pic'n'mix
Look to the bright pastel shades of pic'n'mix for inspiring bedroom colour ideas. The combination of purples, yellows and pinks will add a joyful feel to your space.
To prevent things from getting too sickly sweet, choose the cooler-toned versions of these colours and your pink bedroom will seem more Instagram-chic and less Barbie Dreamhouse (although that might be goals for some!).
2. Focus on your accent colours
When working with the 60-30-10 rule, it's all too easy to only focus on the larger percentage. However, it's an exiting opportunity to find cool accent shades to make a statement.
When considering which bedroom colour ideas to work with, make the most of a neutral background by using two unexpected shades for the smaller areas of the room. Perhaps baby blue and magenta, fuchsia and greens or even lavender and yellow.
3. Pair orange and pink
'As a colour fanatic, I'm most excited by combining shades and playing with palettes,' says colour expert Annie Sloan. 'Whether contrasting or tonal, each combination brings new possibilities and paint ideas.'
'I absolutely adore vivid, juicy, Vitamin C packed orange with a soft pastel pink. I'm hoping it'll be the new green and pink, because it's such a rewarding contrast. Both colours are playful and beautiful. The juxtaposition of hot orange and a cool-toned pale pink is simultaneously knowingly retro yet elegantly contemporary.'
4. Set the scene with a deep blue-green
If your design eye is naturally drawn to a neutral palette for bedroom paint ideas, shake things up a little with a shot of glorious blue-green. Use an elegant, rich shade of forest green or teal on the walls in your bedroom to instantly invigorate the space.
While the colour is uplifting, it's not bright so it still has the power to warm up the space and create a cosy, cocoon-like feel. Pairing rich wooden furniture adds a further touch of nature, which again has a calming feel. If you don't want to commit to all-over bedroom colour ideas, consider breaking it up with foolproof white accessories.
5. Soften the mood with pale green
'When we are feeling stressed (increasingly so, in these busy and chaotic times), we need to completely reduce the visual noise,' says Marianne Shillingford, Creative Director, Dulux.
When it comes to bedroom colour ideas she suggests using tranquil colours that 'melt the walls away and reconnect us with nature.'
6. Try denim blue and orange
From deep indigo tones to soft chambray shades, denim blues work with fresh whites and simple stripes for calming, timeless bedroom colour schemes.
Classic stonewashed blues are your go-to colour if you love relaxed country style or a smart Hamptons-inspired look, making the perfect foundation for deeper hues and plenty of tone-on-tone patterns. Mix with a generous helping of crisp whites and a highlight of soft orange, for a touch of vibrancy against these saturated blues.
7. Keep it simple in white with colourful accessories
White is one of the most classic and calming bedroom colour ideas. But simple doesn't have to mean boring. To keep white bedroom ideas feeling peaceful, combine white walls with a natural wood floor, accessorised with tones of green and luscious prints will inject interest.
The neutral base also means you can mix things up with different textiles and bed linen, depending on the season. An all-white neutral base allows you to change the accent colour as your tastes may change.
8. Dare to be different with a dark navy colour palette
Give your bedroom a fresh, timeless vibe with a cool, calm and collected blue and white palette. Use indigo and navy blue as if they were neutral bedroom ideas and you will find you can combine them with just about any colour. Add in bold accessories and daring patterns without a second thought.
If you want a calming feel to your bedroom colour ideas, then the nautical shades of blue and white complement each other beautifully. Choose subtly striped wallpaper for this coastal living room theme, teamed with white bed linen and a navy wool throw.
9. Let bright meet bright
Use this room as your inspiration and use a striking but unexpected and imaginative combination of yellow and pink to create an intense scheme that looks anything but dull.
Set these bedroom colour ideas against a white backdrop so the daring palette breathes life into a neutral scheme.
10. Combine palm green and chartreuse
Shades of green work beautifully with each other, so don't be afraid to mix light and dark, blue and yellow-based tones for a look that will totally energise your space.
If you prefer a more subtle look, go for grey or blush pink bedlinen to work with your green bedroom ideas. An accent of soft blush or even fierce fuchsia is the ideal accent with these lush greens.
11. Add dusky plums
Brown tinted plum and mauve tones set a warm and mellow mood in a space you want to relax in. Choosing dusky tones of purple will give a soothing quality to your room where deeper tones could become too strong or overpowering.
Mix with rich accents and brass for a touch of modern glamour, or spin it rustic with greys and grainy wood.
12. Mix forest green and mustard yellow
Cocooning in winter and cooling in summer a flat matt forest green will promote a mellow mood wherever and whenever you use it. Deep green can work in small spaces, too – even on all four walls, it'll change mood as the day goes on, feeling fresh and energising in the morning, then dramatic and immersive at night.
When it comes to colours that go with green, we love small hits of mustard yellow as the perfect accent colour that will prevent deep greens becoming too dark and gloomy.
13. Blend mint green with grey
For fans of white walls the transition to soft mint isn't too much of a stretch (we promise). This gentle green is calming in a bedroom and has a bright and uplifting mood in morning light that white can lack.
Team with flannel greys to give weight and definition to a palette of paler tones. This gentle, easy-going scheme looks great in both Scandi and rustic bedrooms.
14. Use midnight blue with blush pink
The light absorbing shade of navy is perfect for a bedroom, providing a mellow pre-sleep mood and easy-on-the-eye awakenings. If you use it on all four walls, keep the floor and ceiling crisp white and mix in plenty of neutrals to balance the darker shades.
If you use the colour wheel you'll see that nude pink is the perfect accent for midnight blue, so use in in abundance on bedlinen, cushions and throws.
15. Choose coral and verdigris
Get your bedroom colour ideas going by finding colour combinations you see and love in artwork, wallpaper or fabric. A blowsy, painterly bloom wallpaper makes a bold statement using delicate tones of blue-green and coral, and is a good way to add character to a small bedroom.
Keep the colour thread going by dressing the bed with mis-matched cushions and quilted throws, but keeping the floorboards white and the bedlinen plain so that the riot of colour can still feel calm and restrained.
Adding plenty of wood tones in a floral inspired room keeps the look natural and avoids it becoming overpowering.
16. Relax with blush pink and denim blues
Learning how to paint a two-tone wall can transform a white room. Start by selecting a colour for the bottom half of your room, this blush pink creates a dreamy soft scheme that will warm up your whites.
Next add depth to your bedroom colour ideas by choosing shades from the same pink family but with very different hues, such as a light and dark terracotta.
17. Stick to sophisticated charcoal grey
Stick to a tried-and-tested palette. The grey-on-grey trend shows no sign of fading. Explore the many depths of this colour palette by layering tones to create a grey bedroom that looks cohesive and considered.
Use grey in both its palest and deepest incarnations to create a rich, contrasting look that is harmonious and co-ordinated. Add a welcome splash of colour with bright pink and white bedding.
18. Create a sunny scheme with mellow yellow
Awaken the senses. Paint your bedroom in yellow if you want a scheme that is full of sunny, positive vibes. Give any bedroom colour schemes a bright, welcoming feel with uplifting, mood-boosting primrose. Ideally, it should remind you of sunny days. Yellow and grey are a great combination and work really well together.
As yellow inspires clear thinking, it's also a great colour for a study area if you have space to add a desk. Improve definition with touches of crisp white and introduce pattern in the form of geometrics and chevrons for a sharp, contemporary finish.
19. Make an impact punchy yellow and grey
Let the joyous tones of yellow really sing within bedroom colour schemes by being used as an accent shade for muted grey. To take the look one step further than just accessories and bedding try painting a feature wall or fire-surround.
20. Add alluring tones of teal
Chose a teal bedroom as the base colour to make your space feel sumptuous. Painting cupboards, wardrobes or a fire surround in the same shade will make them disappear, while a headboard in a contrasting colour will make a real style statement.
21. Be bold with orange
Create earthy country bedroom colour ideas with rusty orange tones. Combine it with cushions that feature a similar shade in their patterns. Leather accessories and wooden furniture are ideal partners for this.
To stop the look becoming too dark, use white paint on the floors and keep the window treatments light and bright.
22. Work with warm brown tones
Wood isn't just for rustic rooms. Combine polished walnut, oak and birch with natural linens, textured woollens, soft grey walls and sisal flooring for a grown-up, contemporary feel.
Layer the bed with natural linen bedding, knitted throws and tactile cushions so that it looks inviting and feels cosy. Mix wood finishes such as oak and birch for bedroom furniture and accessories - mid-toned woods like these work naturally together.
23. Wow with all-white
Simple but oh-so sophisticated, all-white bedroom colour ideas just ooze glamour. Make an oversized lace-pattern wallpaper the starting point for the room. With a barely-there paper you can be bold with pattern - the bigger the better.
All-white bed linen is a must for this look - just layer it up with pillowcases, cushions and throws with lace or crochet details. Different textures are the key to making the scheme three-dimensional rather than flat.
24. Rough up the edges with coral
Clad walls in wood as a warm and rustic alternative to white paint. It's not a colour as such, but it adds a lot of interest to a scheme - and let's face it, not everyone wants to experiment with the super-brights.
Plants are great for brightening, too, adding beautiful greenery to this natural-looking space.
What is the best colour for a bedroom?
'Green is becoming a popular colour for bedrooms in 2023,' says Sarah Lloyd, Interiors & Paint Specialist, Valspar Paint. 'It's no surprise this colour is on the rise, as it is often associated with nature and the outdoors, which can create a sense of harmony and tranquillity in your bedroom, and also help to ease stress and anxiety.'
'Darker shades of green, such as forest green or hunter green, will create a cosy and intimate atmosphere in a bedroom, while lighter shades, like sage or mint, can create a fresh and spa- like environment, so it all depends on what you're planning to create.'
Are bright colours good for the bedroom?
'When it comes to bedroom colour ideas bright and bold is back - and better than ever,' encourages Sally Evans, Marketing Manager for bedding company Vantona. 'Whether it be abstract designs or vivacious colours, a dopamine dressed interior is certain to inject happiness into the home.'
'To transform your bedroom to meet this trend, you can incorporate a striking palette of yellows, pinks, and greens and complement them with accents in similar palettes to inject a playful touch to the room.'
Get the Ideal Home Newsletter
Sign up to our newsletter for style and decor inspiration, house makeovers, project advice and more.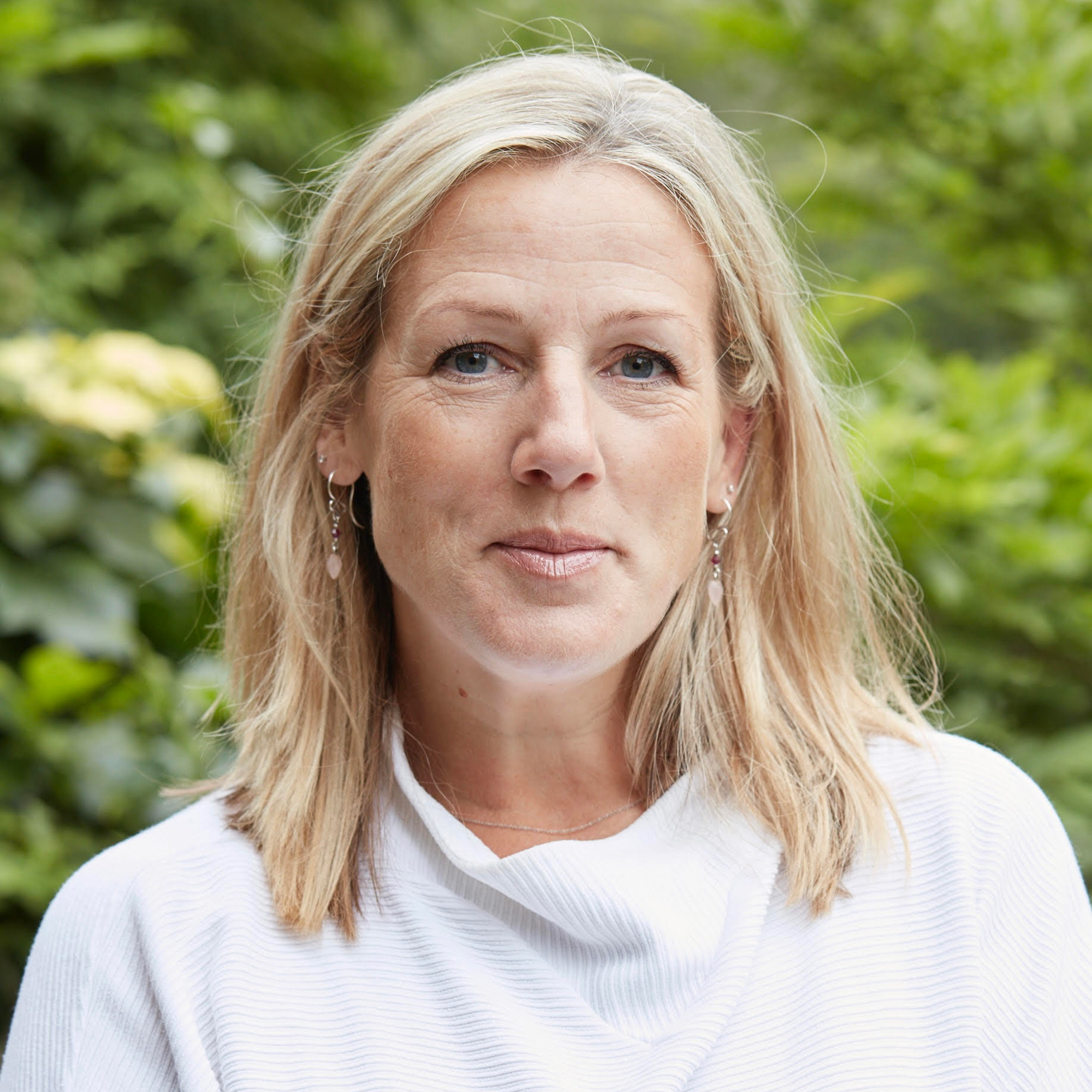 Nicky Phillips was the Style Editor of Ideal Home from 2010-2022. Nicky is an interiors journalist and stylist who has worked for some of the UK's leading interior magazines for over 25 years. A stint as Associate Editor on Ideal Home in 2000 led to her becoming Deputy Editor of Livingetc in 2002, eventually leaving to have her three children and to start her interior design business @Stylingatnumber42, before returning to Ideal Home as Style Editor in 2010. Nicky has styled and art directed over 300 shoots for Ideal Home magazine to date.