Do Christmas tree lights use lots of electricity?
Here's how much it costs to light up your tree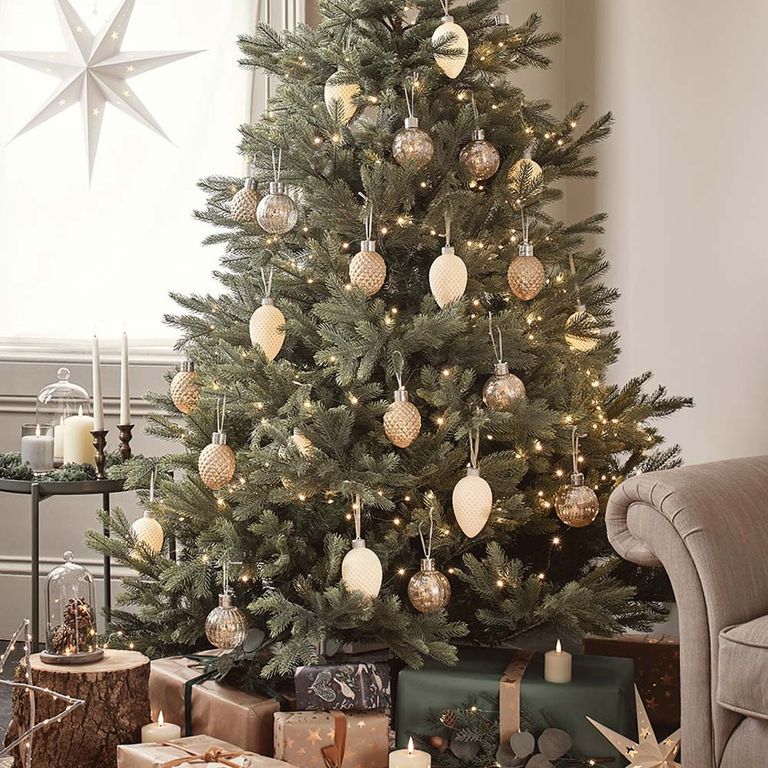 (Image credit: Lights4Fun)
The Christmas season is in full swing, and lots of us are getting in the festive mood and putting up our trees. Whether you've picked a faux tree or gone for a real one, the tree is always the star of the show when it comes to our seasonal decor.
We love keeping our Christmas tree lights on all evening, but it is of course reflected in your utility bills. If you're wondering 'Do Christmas tree lights use lots of electricity?' Crown Pavilions have broken down just how much energy your tree uses.
Do Christmas tree lights use lots of electricity?
Crown Pavilions (opens in new tab) has calculated how much it costs to light your Christmas tree. Most of us use two strings of lights, which adds up to 80 watts of energy.
If your lights are left on for 6 hours a day, then 0.08kW x 6 hours will mean a 0.48kW output. As energy prices rise to around 17p per kW, keeping your lights on for 6 hours a day for a whole month costs just £2.48.
This is based on the calculation: 0.48 (output) x 0.17 (cost) x 30 (days) = 2.48. Given that quarter of us in the UK now have two trees, this cost will double for many of us.
But we think even £4.96 is definitely worth it for a month of twinkly Christmas tree lights. If you were to keep your lights on 24 hours a day for a month, which we wouldn't advise, the average cost would be around £9.79.
The average UK household lights their tree for 6 hours a day. So based on the 'output x cost x days' calculation, the whole of the UK spends a total of £22.3 million lighting their trees throughout December.
In the grand scheme of things, powering Christmas tree lights doesn't cost lots of money. Particularly when compared with other things we spend money on during the festive season.
Tips for keeping energy costs down at Christmas
If you are worried about household bills this Christmas, there are lots of energy-saving tips for the home which can make a big difference.
So next time a relative asks if your lavish Christmas tree display uses lots of electricity, you can tell them that lighting one tree for 6 hours a day in December costs less than a take-out coffee.
Millie Hurst is Senior Content Editor at Ideal Home. She first joined the team at the start of 2021. Previously, she worked in women's lifestyle and homes news, writing about everything from budget kitchen makeovers and gardening tips to homeware dupes and cleaning hacks. Millie can often be found looking up trending terms, spotting news stories our readers need to know about and finding ways to decorate her rented flat.