Can you paint uPVC doors? The surprising answer could save you hundreds of pounds and even boost the value of your home
Upgrade your curb appeal for less than £50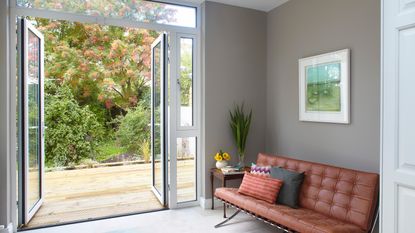 (Image credit: Future PLC/Barbara Egan)
If you're looking to bring a new front door idea to life, changing the colour could be the perfect option for you. But while it's obvious that you can paint a wooden front door, the big question is… can you paint uPVC doors?
In recent years, window and door companies have started offering a range of varied and colourful uPVC door options, from subtle sages to in-your-face yellows. But the price of a brand new uPVC door isn't cheap, which means that buying new isn't always an option. That doesn't mean that you have to live with your boring white door until you win the lottery, though!
Certain front door colours can actually add value to your home, so you'll be happy to know that it is possible to paint uPVC doors. And while some experts have warned against it, it's incredibly easy (and cheap) to do if you're willing to give it a go.
Can you paint uPVC doors?
In short, yes, you can paint uPVC doors. Of course, it's always a better idea to buy a new door in the colour you're after - but we know that this isn't always possible. So, if you're looking for a cheap and easy DIY job, painting is definitely the option for you. This is how to do it.
What you'll need
Step-by-step
1. Clean and prep the door
Before you pick up a paintbrush, it's crucial that you clean and prep the door. Of course, it makes sense to have your door closed when you're painting it - but it's still a good idea to put a dust sheet down on the ground so you don't accidentally splash paint on your porch or front path.
Then, the real work begins. 'Make sure to give the front door a thorough clean as over time front doors can gather layers of dust, dirt and grime,' explains Emma Bestley, Co-Founder and Creative Director of YesColours.
You should focus on brushing dirt or cobwebs off with a brush and washing the whole thing with warm, soapy water.
Once you've done this, you'll need to sand the shine off the uPVC door. If you miss this step, the paint won't stick, and you may find that it'll start peeling after just a few days.
So, make sure you sand every inch of the door, including any nooks or crannies. Then, finish off this step by once again brushing off any loose debris and taping up the handle, letterbox, and the edges of the door with masking tape.
2. Choose your paint
There are so many uPVC-specific paints out there, making painting uPVC doors easier than ever. However, it's important to remember that they're all different.
If you can, opt for a multi-purpose uPVC paint that includes both primer and paint, as this will make your life much easier. In most cases, though, gloss and satin options will require a coat of primer before you start painting.
So, do a little research before you buy the paint - both on the painting requirements and the colour you ultimately want to use. The last thing you want to do is make one of these front door colour mistakes.
3. Start painting
With the prep done and your paint chosen, you can then get started on painting. Just bear in mind that you might need to wait for the right weather conditions to paint. Experts advise against painting when it's too hot, and it's suggested that you only use water-based paints when the temperature is above 10 degrees.
You can also choose how you want to paint your uPVC door. Some find it easier to use a smaller paintbrush, while others get the job done quicker with a roller. Ultimately, it's your choice what you use - but we'd always suggest using a roller for the larger area of the door and a paintbrush for the smaller nooks and crannies.
In most cases, you'll also need to do a couple of coats for the flawless finish you're after. So, make sure you wait for the paint to dry between each coat, as well as when you're ready to remove the masking tape.
Then, you're done! All you need to do next is keep your freshly painted front door clean and figure out what home project you're going to start next. Emma suggests that updating your hallway should be next on your agenda.
'If you have a colourful front door that you're happy with, consider continuing that colour onto the inside. By continuing that colour to the inside, you'll create a seamless transition that feels not only intentional but coherent.'
What the experts say
As you can see, it is possible to paint uPVC doors - but it's important to weigh up your options if you're considering this DIY job. Especially as some experts suggest that you don't.
'You can buy uPVC door paint to change and update the appearance of your exterior doors. However, we would advise against doing so, as this can result in a lower standard of finish, which can deteriorate over time,' warns Adam Pawson, marketing director at Safestyle. 'Additionally, painting your uPVC door could invalidate your warranty.'
Plus, if you have an older uPVC door that's cracked or in major need of repair, it might not be in your best interests to paint your door. You might just have to bite the bullet and get it replaced.
FAQs
Is it worth painting a uPVC door?
If you're looking to switch up the colour of your door without spending a fortune, it is worth painting a uPVC door. Of course, it won't look brand new, and you may see the odd brush mark if you get too close to it. But it's often a great alternative to buying a brand new door.
And with so many paint brands now offering paint specifically designed for uPVC doors and windows, this job is now easier than ever.
Does painting a uPVC door last?
uPVC doors weren't technically designed to be painted, so there's no guarantee that your painted uPVC door will last for the next ten years.
However, if done correctly, it should look flawless for the next few years - or at least until you can afford a brand new door or have the time to re-paint it. That's because there are so many factors that will affect the longevity of the paint.
Changing weather, heat, and UV rays will all affect how long the paint lasts. Alongside this, how well you prepare and paint the door will also affect how long it lasts.
Get the Ideal Home Newsletter
Sign up to our newsletter for style and decor inspiration, house makeovers, project advice and more.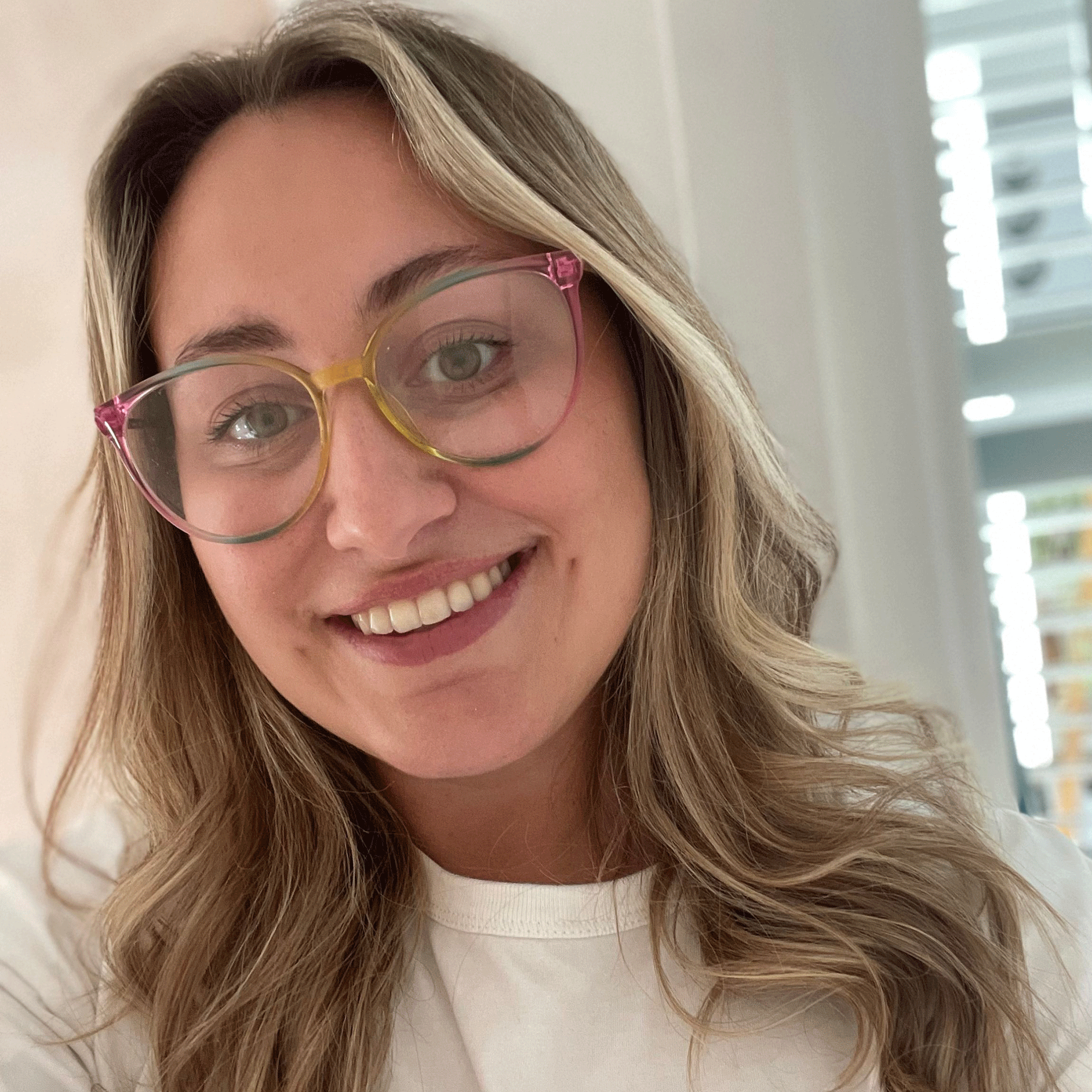 Lauren Bradbury is a freelance writer and major homes enthusiast. She graduated with a Bachelor's degree in English and Creative Writing from the University of Chichester in 2016, before dipping her toe into the world of content writing. After years of agency work, writing everything from real-life stories to holiday round-ups, she decided to take the plunge and become a full-time freelancer in the online magazine world. Since then, she has become a regular contributor for Real Homes and Ideal Home, and become even more obsessed with everything interior and garden related. As a result, she's in the process of transforming her old Victorian terraced house into an eclectic and modern home that hits visitors with personality as soon as they walk through the door.