How to paint garden furniture and give it a stylish summer makeover
Is your garden furniture looking a little tired? Time for a new paint job...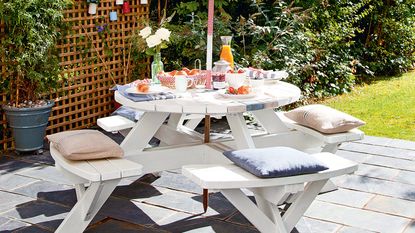 (Image credit: Future PLC/Lizzie Orme)
Learning how to paint garden furniture will maximise your creativity - and let you make use of tired tables and chairs.
After all, summer is just around the corner, which means many of us are eyeing up our backyards and poring over our list of garden furniture ideas. Because, let's face it, when the sun is shining, we want to sit outside and make the most of those rays (while wearing the appropriate SPF, obviously).
Now, you might be wondering how to choose outdoor furniture to replace your worn looking items or, more importantly, how you're going to afford it. But here's the thing - upcycling (and, specifically, upcycled furniture ideas) are a major trend at the moment, so a lick of paint might be just the ticket...
How to paint garden furniture
It's time to make good on all those exciting garden paint ideas, grab a brush, and give our garden furniture the hot new look it deserves.
Here's what you need to know.
What you will need
Step-by-step guide
1. Give your garden furniture a deep clean
Whether it is wood, plastic, metal or concrete, your garden furniture needs to be fully cleaned and prepared before you apply any new paint.
'Outdoor furniture is likely to have a build up of grime, mould, fungal growth and many other organic stains,' says Martin Beaumont at Monty Miracle, who is all too happy to share his best ever cleaning tips with us.
'Older materials that have weathered a little in the outdoors will not respond well to aggressive jetwashing which could further unsettle the surface, making painting difficult. Instead, use a soft bristle brush to gently brush away loose debris, spray a good cleaner all over, and ensure it is applied evenly and into any corners, textures and angles.
'Leave for 10 minutes then simply rinse. Monty Miracle Patio Cleaner is neutralised and 100% biodegradable so can be hosed off onto soil or grass, but do hose off all greenery prior to and afterwards as well.'
2. Prep your garden furniture before you start painting
'Make sure that you allow the surface of your furniture to dry thoroughly,' cautions Martin.
'Wood, for example, needs a couple of days to dry out properly before you move on to sanding to give you a fully clean and smooth surface. Only then will it be ready for painting.'
'All previous paint will need to be removed, and the surface sanded and smooth,' adds Jason Burns, spokesperson for FrogTape.
3. Start painting

'Use several thin coats of paint, and starting from the bottom up,' advises Sophie Smith, Founder, Zhoosh Paints.
Always allow 24 hours between each coat, and aim for a minimum of two.
4. Alternatively, opt for a geometric design
That's right, everyone: there is more than one way to paint your garden furniture, and if you fancy a fun and vibrant pattern, it is absolutely doable.
'Geometric designs and stripes are really popular and so easy to do,' notes Jason from FrogTape. 'You can draw out your design on paper first then once you have created it on your furniture, using a spirit level to ensure your lines are straight.
'Then apply painter's tape to your furniture and carefully paint in your pattern with your contrast colour, and make sure you apply two coats, with time to dry between applications. Then, slowly remove the tape away from you while the second coat of paint is still slightly wet. Leave to dry thoroughly before applying your seal.'
5. And don't forget the topcoat
Hoping to keep your garden furniture outdoors, no matter what the weather? A sealant topcoat will protect your beautiful paint finish from the elements, as well as any scratches, chips, and scuffs.
Frenchic's Tuff Top Coat is a water based, heavy-duty sealant with a flat matte finish. This will provide a hard wearing, protective coat to keep your furniture glistening all year round.
FAQs
What kind of brushes and rollers should you use to paint garden furniture?
It can be hard to decide which of the many brushes and rollers to use when it comes to figuring out how to paint garden furniture. Obviously, the easiest answer is to pick whichever feels most comfortable for you (or whichever you have lying around the shed after the last big DIY job).
'Paintbrushes are best on arms and legs, but consider using rollers on large flat areas like tabletops,' advises Sophie from Zhoosh Paints.
What colour should you paint your garden furniture?
Now, the fun bit: what colour should you choose for your outdoor furniture There are plenty of garden paint ideas out there, so there is bound to be one to suit your personal taste and style.
'Neutral garden shades like brown, black and green are always popular as they fit in with the backdrop and cushions and throws can add colour – but we are also seeing more colours come into outdoor areas,' says Sophie from Zhoosh Paints.
'Pastels evoke a feeling of freshness all year round while blues and whites provide a lovely Greek feel. Warm terracotta shades are reminiscent of Moroccan summers while bright colour pops of reds and yellows provide a fantastic contrast against a green backdrop.'
The most important thing to remember when it comes to painting your garden furniture is this: try to enjoy yourself. After all, mental health researcher Dorien Eising has found that painting alleviates anxiety, depression, and stress – and mental health charity MIND extolls the benefits of being outdoors and in nature.
Basically, it seems grabbing your paintbrush and spending time in the garden is a winning combination. So take a breath, relax into it, and transform the simple act of getting your outdoor spaces sorted into an uplifting mindfulness activity.
Do I need to prime garden furniture before painting?
When it comes to painting your garden furniture, make sure that you clean, sand, and strip away any existing paint before you get started. If you want a flawless finish, it's worth applying a base coat. Use an oil-based primer with a natural bristle brush, and you should be good to go.
What paint do I use to paint outdoor furniture?
You should use a good quality exterior wood or metal paint, and be sure to use a natural bristle brush to apply several thin coats, leaving 24 hours between each coat. We recommend Frenchic's Al Fresco range, which is a water based, durable, weatherproof, UV resistant chalk and mineral paint specifically developed to transform your garden or indoor furniture.
Get the Ideal Home Newsletter
Sign up to our newsletter for style and decor inspiration, house makeovers, project advice and more.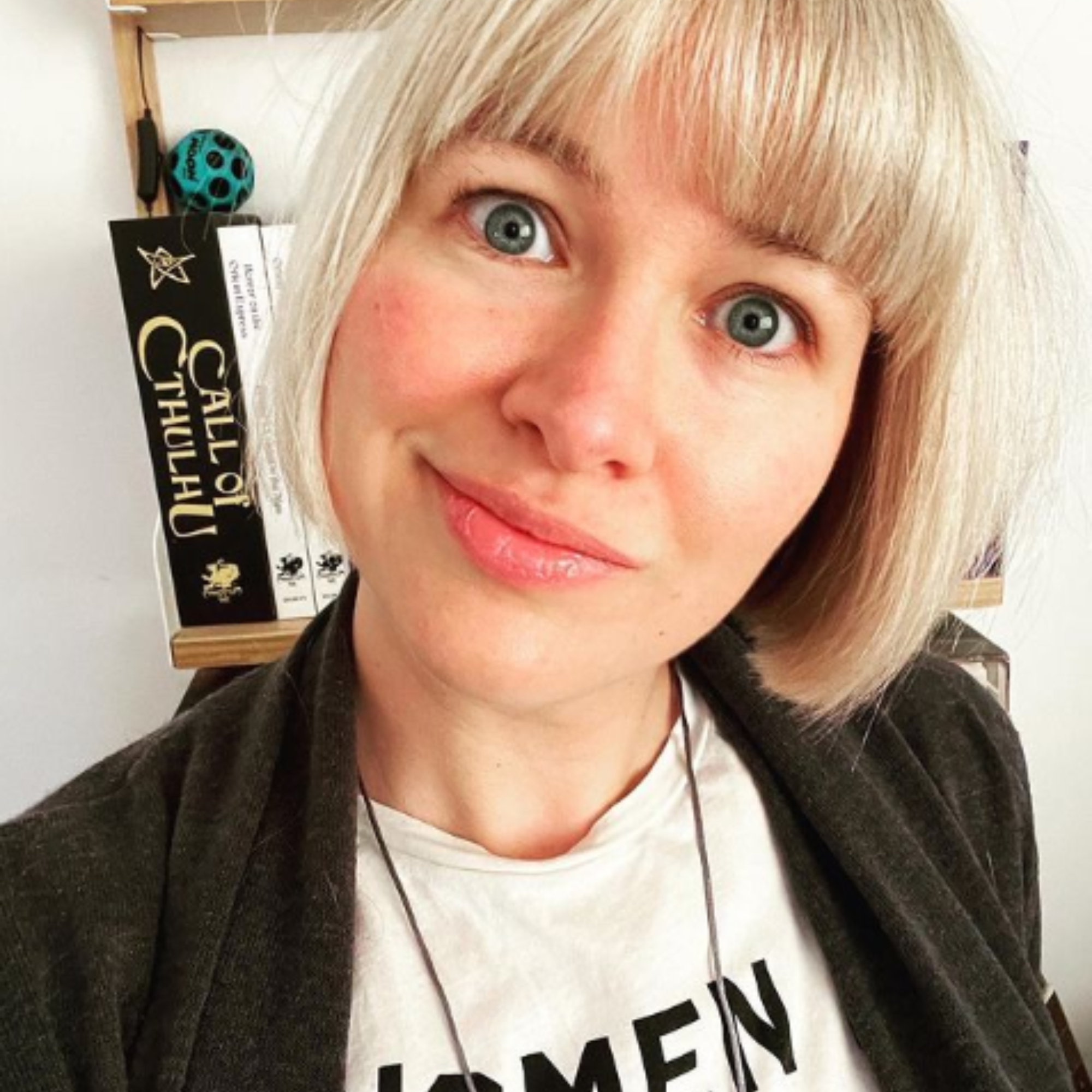 Kayleigh Dray became Ideal Home's Acting Content Editor in the spring of 2023, and is very excited to get to work. She joins the team after a decade-long career working as a journalist and editor across a number of leading lifestyle brands, both in-house and as a freelancer.