How to remove moss from a patio – 5 effective methods gardening experts swear by
Get your patio summer ready with these foolproof tips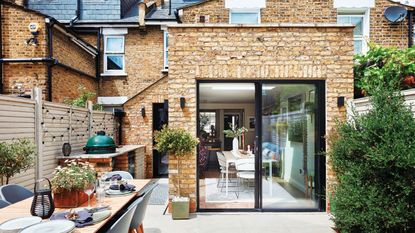 (Image credit: Future PLC)
Knowing how to remove moss from a patio can be the very thing that makes or breaks your carefully planned patio ideas. Luckily, gardening experts assure you that there are plenty of foolproof methods that'll help tackle the problem so you can bring your patio paving ideas to full restoration again.
The time is nearing to bring back out the best garden furniture and brush up on your outdoor living room ideas, and we know there's nothing worse than having a vision in mind for what you want your patio to look like, to then have it ruined by moss that just won't go away.
How to remove moss from a patio – 5 easy and effective methods
'Patios start to look tired and unclean as moss, lichen and algae grow,' explains Jonathon Kirby, garden expert at Roxil. Weeds and moss can ruin the look of your patio – they not only look unsightly but can also damage the surfaces they grow on. Even if you know how to clean a concrete patio, a hose down might not be enough.
We've asked the experts for their top tips and the most effective methods to remove moss from a patio, and how to prevent it from coming back.
Dr. Jonathan Kirby is a developmental chemist at Roxil, Safeguard Europe. From pest control to masonry protection, he has dedicated himself to helping protect UK housing stock through the development of new and innovative materials. Jonathan is the go-to garden expert at Roxil for tips on how to protect garden patios, paving and outdoor wooden structures from the elements.
1. Patio cleaner
Jonathon Kirby at Roxil says: 'Start by brushing away any loose debris from the patio. Then apply a biocidal cleaner, which is a non-destructive alternative to bleach-based products that not only kills the moss present but helps minimise regrowth.'
Gardeners avoid the use of bleach and instead, opt for the best patio cleaner as bleach can discolour and damage the surface of your patio.
If possible, leave the cleaner on for 24 hours for the best results, but if you're in a pinch, an hour will also do just fine. Jonathon then recommends giving the patio a good scrub using a wet stiff brush to loosen the moss if necessary. Afterwards, rinse it down with a hose and voila.
Algon Organic Path, Patio & Decking Cleaner
Rated as our #1 patio cleaner overall, this cleaner is easy to use, effective, and what we believe to be the best eco-friendly cleaning solution for outdoor surfaces.
Jeyes 4-in-1 Patio & Decking Cleaner
Compatible with a pressure washer (but works perfectly fine without), this patio cleaner is sure to give you maximum results with minimal effort.
2. Use a pressure washer
'Pressure washing is a quick and easy way to get rid of moss and ingrained dirt on your patio, paving or path, no matter how stubborn or built up,' explains Paul Hicks, marketing and product manager at STIHL GB.
While using the best pressure washer is certainly an effective method, Jonathon Kirby at Roxil wants that incorrect usage of one 'can damage the paving slabs, which ultimately makes them more susceptible to moss growth in the future.' This is because pressure washers can 'blow out and disperse jointing sand – which leads to more moisture in and between the paving and, in turn, penetrating moss and lichen.'
To counter this, Paul Hicks advises: 'When pressure washing a patio or paving, be careful not to aim the jet directly between the slabs. If there are gaps post-pressure washing, make sure to fill these in as soon as possible to avoid structural damage to your outside area.'
Karcher K4 Full Control Home Pressure Washer
Ranking as our top pick for a pressure washer, the Karcher K4 is incredibly versatile and fully equipped to give your patio a much-needed update.
Worx 20V Hydroshot Cordless Pressure Washer
Dubbed as our top pick for a cordless pressure washer, this no-fuss solution is lightweight, portable, and extremely beginner-friendly.
3. Vinegar and water
'If you have stubborn moss marks on your paving, consider using water and vinegar to remove them,' suggests Calum Maddock, gardening expert at HomeHow.co.uk.
'Create a mixture consisting of half vinegar and half water. Place the mixture in a spray bottle so that you can easily spread the mixture across the entire area. Spray the mixture across the affected area and leave it to sit. Then, scrub the area with a stiff brush before hosing the area off.'
4. Baking soda
If the weather forecast is showing sunny days, then removing moss from a patio using baking soda could be the method to try as it works best on dry days.
Calum Maddock at HomeHow.co.uk says: 'Sprinkle some baking soda over the affected area and leave it overnight. Then, sweep away the remnants the next day.'
5. Boiling water
If you don't have any of the above to hand or are just after a simple no-nonsense method, boiling water might just do the trick.
'Carefully pour boiling water over the area, being sure to cover every part of the moss. Then, scrub the affected area with a stiff brush. Once the moss is loose, use a hose to wash away the debris,' explains Calum Maddock at HomeHow.co.uk.
How to stop moss growing on patio
'Moss grows on damp material. So, creating a waterproof barrier will keep the surface of your patio or paved surface dry and significantly reduce future moss growth,' explains Roxil's Jonathon Kirby.
In the past, some people have been put off these treatments as they gave the patio a sheen or 'wet look', but now you can find waterproofing creams that won't change the appearance or texture of the stonework or paving slabs.'
Jonathon continues: 'To waterproof your patio, apply small amounts of the waterproofing treatment and distribute it evenly with a roller or brush, then let it dry for 24 hours or until it appears dry.'
Additionally, Jack Sutcliffe, co-founder of Power Sheds simply emphasises the importance of regular cleaning and maintenance of your patio to prevent moss from taking hold.
'Sweeping your patio regularly can help remove debris building up and is a free method.'
Get the Ideal Home Newsletter
Sign up to our newsletter for style and decor inspiration, house makeovers, project advice and more.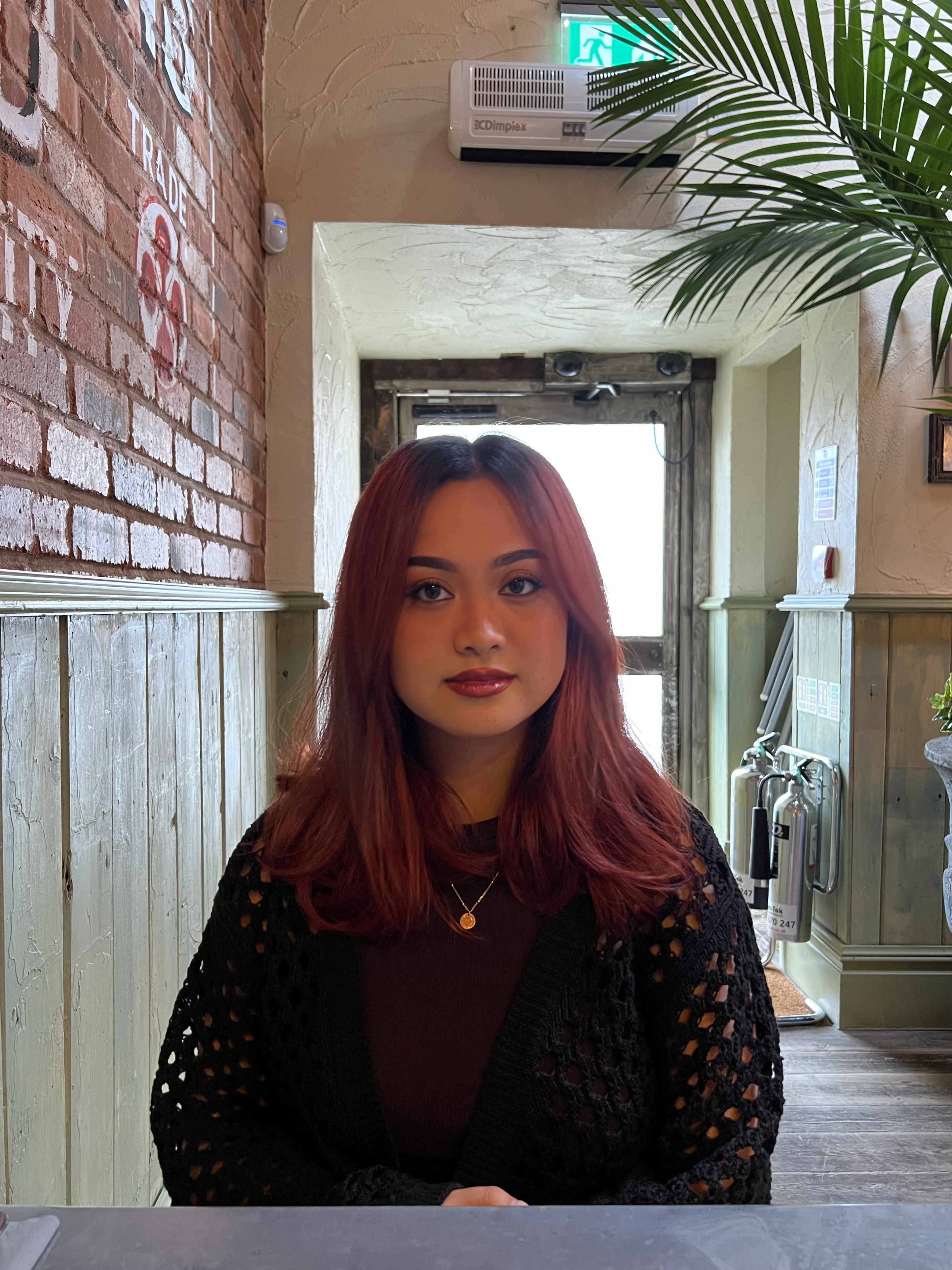 Jullia Joson is Ideal Home's Junior Writer. She's always loved all things homes and interiors, graduating with a bachelor's degree in Architectural Studies from the University of Nottingham in 2022. Previously, she was an Intern Editor for ArchDaily. Now focused on news stories, Jullia can be found down the TikTok and Pinterest rabbit hole scrolling through any new and upcoming trends, hacks, and home inspiration.