Why you shouldn't dig your garden this summer, no matter what
The no-dig movement is trending, so here's why experts say you shouldn't dig your garden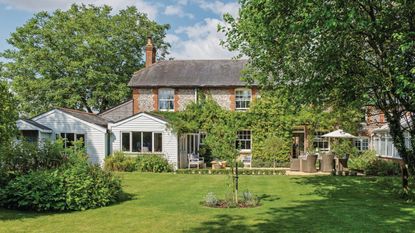 (Image credit: POLLY ELTES PHOTOGRAPHY/Future Publishing Ltd)
The no-dig movement has been steadily growing in popularity for a while now, and it's not hard to see why you shouldn't dig your garden: it's better for your health, your garden, your pocket and the planet.
That's right, dear reader – you no longer need a spade to make good on all your garden ideas, because the no-dig movement is one of those garden trends that demands less of us, not more.
But how does a no-dig garden work? And is it really as good for our outdoor spaces as everyone claims?
The rise of the no-dig garden
'No-dig is becoming a popular trend in how to (or not to) cultivate your garden soil,' says garden designer Matthew Childs.
Matthew is an award-winning garden designer and has designed a diverse range of exciting landscapes both in the UK and internationally. His approach to garden design is to tailor gardens to each client and produce very human outdoor spaces which have a strong narrative, are a reflection of the people who use them and the surroundings in which they sit.
'For years we have been taught traditional methods of double digging to improve the structure of the soil and witnessed generations of gardeners before us doing just that,' continues Matthew.
'To now be told we have been doing it all wrong and should be doing the opposite might feel a little counterintuitive – but we should be open minded to new ideas.'

'Talk to any gardener, and the topic of dig vs no-dig will inevitably come up,' agrees Joseph Clark (as in, yes, he of @JoesGarden fame!).
'It is the hot topic at the moment, and there is good reason for this.'
Joseph Clark's goal is simple; teach as many people as possible about the joys and health benefits of being outside while also trying to protect this beautiful natural world we are so lucky to call home. With some 25 years of gardening experience under his belt, Joe invites you all to join his 'growing' family, and come on this journey with him!
Joe utilises his abundance of innovative ideas to create easy and fun recipes to help his audience lead more healthy and environmentally-friendly lives whilst also saving money. He recently launched a gardening subscription box service called 'Garden with Joe' which can be found here.
'Digging in compost and soil improvers into the soil has been a must-do for years in the eyes of gardeners,' continues Joseph.
'Allotments up and down the country have traditionally been full of people digging away in the autumn. And, as a former member of Team Dig, I can tell you this is hard backbreaking work, and in all honestly a task I hated doing.
'So, when a method which removed this came along, I was straight on board!'
As someone who has always hated digging in the garden, I know exactly what Joseph means: I was always going to support a gardening technique that means I can have an easier time with my garden border ideas (let alone my burgeoning crop of edimentals).
Still, plenty of you less lazy people will need more of a reason to sell your garden spade on Facebook Marketplace than 'a no-dig garden is easier on your back'.
With that in mind, then...

Why you shouldn't dig your garden
A no-dig garden doesn't just make life easier: it also encourages plants grow more healthily, and means fewer weeds, too.
Here are just a few of the benefits...
1. More time on your hands
Once you cut digging out of the equation, you will find that garden maintenance is a doddle (and will take you much less time, too). Throw in the fact that you will have to spend less time weeding and watering as a result, and you will find yourself with plenty more time on your hands.
Time to, say, grow a lemon tree from seed or something...
2. Far fewer weeds
When you dig in your garden, you are 'also helping to bring weed seeds to the surface,' says Joseph.
'Once they are on the surface, as anyone who has an allotment knows, they will soon germinate and become a real problem! You will then forever be on your hands and knees plucking out weeds all summer long.'
Matthew agrees, adding: 'I have certainly noticed in my my own veg garden that the less I disturb the soil the less weeds I get germinating competing with my crops.'
3. Better soil quality
There is a common belief plants grow better in loose, fluffy soil, but in fact they tend to fare much better when the soil structure is firm.
'Out of sight, digging can break down the the natural structure of the soil, destroying networks of fungal growth, which can impact the ability of a plant's roots to access water and nutrients,' says Joseph.
'When soil is dug, you can only get down so deep. What happens is you create a loose free draining layer of soil, usually around 10 inches deep, which is sat on top of a compacted layer of untouched soil. This can create poor drainage and can even lead to accidental overwatering and root rot.'
By choosing a no-dig garden, you are choosing to preserve the soil structure and the organisms that live within.
'This will improve the soil fertility as well as strengthen the nutrients it's able to offer growing plants,' says Nick Wood at GardeningExpress.co.uk.
4. A cheaper garden to run
This one's a no-brainer: if you aren't spending money on weed killers, irrigation systems, fertilisers, and slow watering hacks, then of course you will be saving money in the long run.
You are also likely to experience fewer failed crops – and plenty more healthy plants than usual, too. Which, let's face it, is excellent value for money.
5. Something that is better for the environment
That's right: much like no-mow May and the chaos gardening trend, no-dig is one of those eco friendly gardening movements that aims to make the world a better place.
'We have witnessed many examples of environmental damage and soil erosion in the world due to mankind's activity, so it makes sense that less intervention with our garden soil is a better approach to ensuring more fertile soils,' explains Matthew.
'We have been digging crops for the last 100 years, and doing it successfully,' agrees Joseph. 'However, think about it as if you need to go to the shops and you have two routes to get there; one route is a straight 1 mile path, and the other is a 10 mile walk up hill, trampling a fragile ecosystem underfoot.
'I know which one I would choose. Because, yes the outcome will be the same, but one is far harder and potentially more damaging than the other.'
How to embrace the no dig movement
If you've been persuaded to give the no-dig movement a try (and why wouldn't you? Imagine simply plucking potatoes easily from the soil as opposed to going after them with a shovel!), then you're in luck: it's incredibly easy.
What to do
Are you ready to get started on your no-dig garden?
You need to:
Lay down a light-excluding mulch (eg cardboard) where you would like to plant
Cover with your desired or available amount of compost
Plant straight into compost
That's it! Seriously, that's it. I promise there's nothing more to it than that (although if you don't believe me, you can check out this YouTube tutorial from no-dig pioneer Charles Dowding).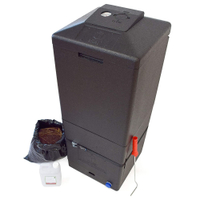 Hotbin Mini Composter | £249 at Amazon
Easy to set up and use on any even surface, this hot composting bin enables users to recycle all food and garden waste and turn it into rich compost fast. Good for the planet, good for the garden, and good for us!
Of course, some maintenance will be required in your no-dig garden. 'You will need to add a layer of 'mulch' – normally compost – over the top of your beds each year,' explains Joseph.
'Once sprinkled on top you leave it, and as the name suggests, you don't dig it in. From here the worms and other small creatures will work it into the soil for you, as well as eating the surface compost to break it down further, while also acting as a natural weed barrier.'
To be honest, it's a small price to pay for a dig-free gardening experience. If you need me, I'll be sourcing cardboard from my latest Prime Day purchases...
What is the no-dig method for gardening?
The clue is in the name with this one, as the no-dig method for gardening demands that we forget everything we've been taught about digging garden beds, and instead embrace an easier way forward. Essentially, your no-dig garden will see you mulch the ground, lay compost in beds on top of it, and plant accordingly. And, in a no-dig regime, garden spades are banished for all eternity, with weeds instead being controlled by shallow hoeing, hand weeding, and mulching
What time of year should I start no-dig gardening?
You can start your no-dig garden at any time of year, as there is usually always something to be sown. However, many suggest that the best time to begin is in the early spring, so that you can make the most of the growing season.
Is no-dig gardening any good?
Plenty of people swear by the no-dig gardening method, with the likes of gardeners and garden designers such as Joseph Clark and Matthew Childs piling praise upon it. Many claim that no-dig gardening makes for healthier plants, fewer weeds, better soil quality, and a more eco-friendly approach to planting, too.
What is a criticism of no-dig gardening?
'There is a misconception that no dig requires a lot of compost. Yes, in year one you will need a lot, but in the years that follow, you only need to add a couple of inches on top, which is arguably less that you would be digging in anyway,' says Joseph, dismissing one of the biggest no-dig cons out there.
He adds: 'Just a word of caution, though. While you can use any material that is compostable as a mulch, think about your climate. In the USA many no dig gardeners much with straw and hay.'
What is the best soil for no-dig gardening?
All soils work well with the no-dig method, even clay (in fact, clay soil is usually filled with helpful critters like earthworms, which should improve soil quality further).
'I've got free draining sandy soil,' says Matthew, 'so I mulch annually and allow soil organisms to incorporate the mulch naturally. It really helps improve the soil structure and keeps it moist for longer.'
Get the Ideal Home Newsletter
Sign up to our newsletter for style and decor inspiration, house makeovers, project advice and more.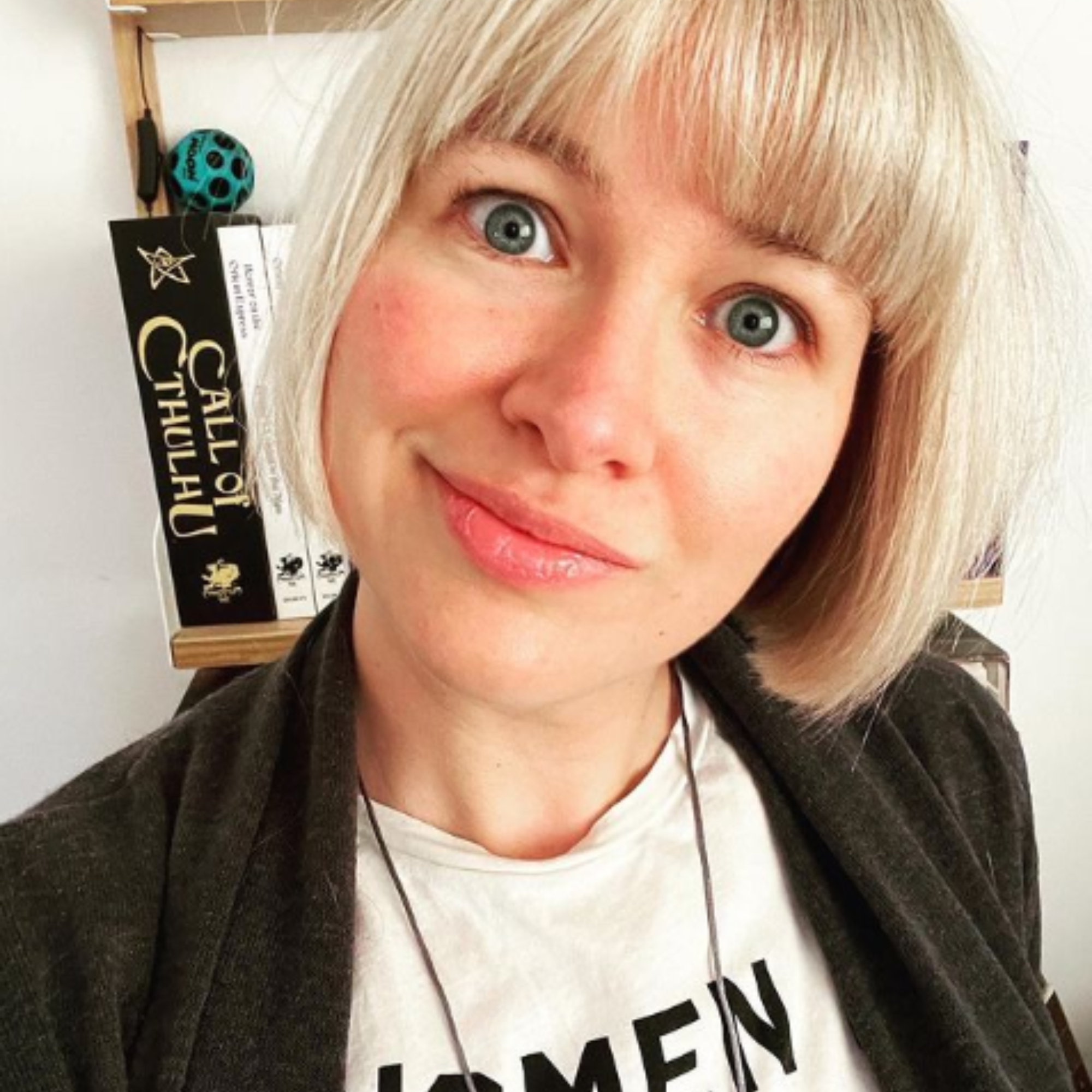 Kayleigh Dray became Ideal Home's Acting Content Editor in the spring of 2023, and is very excited to get to work. She joins the team after a decade-long career working as a journalist and editor across a number of leading lifestyle brands, both in-house and as a freelancer.