26 garden screening ideas – add privacy, decoration and style to your outdoor space
From sweet pea walls to decorative metal panels, create a secluded spot with our garden screening ideas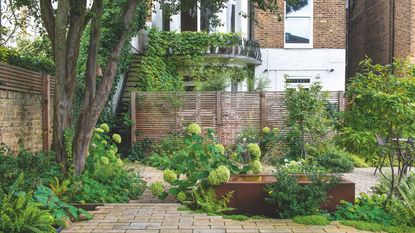 (Image credit: Future PLC)
If you are looking to add some privacy to your garden, either from neighbours or passers-by, then garden screening ideas are a great solution.
They can also be a charming way to break your outdoor space up into different zones. While the purpose of a screen is very practical, they're also an opportunity to create something beautiful, whether that is covering them in climbing plants or making them a striking garden landscaping idea.
The are so many options out there from panels made from a variety of durable materials, and super-sized plants, to pergolas and even built-in water features. There are so many brilliant ways to screen your garden above and beyond a traditional wooden fence. to help you navigate these many options wither the help of some garden design experts we've rounded up our favourite garden screening ideas.
Garden screening ideas
'The use of vertical screening in gardening has many design benefits for outdoor spaces as well as improving the overall health of a garden. Including hard landscaping elements into your outdoor space like metal garden screening, fencing and trellis can ultimately improve and enhance the aesthetics, functionality and value of your garden,' says Martine Le Gassick, creative director, Stark & Greensmith.
1. Create a sweetpea covered wall
There's nothing more wonderful than the scent of sweet peas and the gentle sound of bees buzzing around them. Sweet peas are essentially a climber so you can train them to go up anything – a trellis, fence, or arbour.
They are a versatile garden screening idea for spring and summer and can be used to hide a wall or make a feature of any other garden border ideas.
2. Utilise hedges or shrubs
Not only do they add more greenery to your garden but hedges and shrubs 'also help with noise reduction, provide protection from wind, and offer shelter and food sources for all kinds of wildlife like bees, butterflies, hedgehogs and birds,' outlines Tom Kitching, Executive Chairman at Henchman.
'When it comes to maintenance, you'll only need to give your hedge the occasional prune throughout the year to keep it looking neat and prevent it from growing too tall.'
'Evergreens will provide an attractive screen with year-round colour,' Tom affirms. Opt for dense plants for added privacy, while 'thorny varieties such as Pyracantha make an ideal choice for a multi-functional, secure barrier.'
3. Screen an outdoor shower
An outdoor shower screen might sound bold in the UK, but hear us out. Outdoor showers are gaining in popularity so naturally, you don't want the neighbours seeing anything whilst you cool down on a hot summer's day.
Likewise, if you're a fan of Wim Hoff and love an ice bath, Ikea's Nämmaröscreen will keep the wind off if you fancy a year-round dip. You could even pop up a hook or two for towels.
4. Go above and beyond a wall
To create a cosy corner in your garden that's protected from the elements and neighbours, pop up a wooden fence above the garden wall, this will give you instant extra height too. However, do check in with your neighbours that you won't be blocking the light from their garden.
Keep it light in colour so it doesn't feel dark and use plants to soften it visually. Alternatively, paint it the same colour as the walls for cohesion.
5. Add in a water feature
If you're looking to create a truly relaxing environment, adding a calming fountain or water feature is a great option. Not only does it create a visual barrier and work as a real feature in your garden but 'the sound of running water can help to block out noise and create a sense of privacy and seclusion,' suggests Georgina Read, Paving Superstore's garden and landscaping specialist.
You can either add a fountain to an existing wall or along a fence, or buy a panel with its own water feature built into it.
6. Hang fabric over a balcony
One of our favourite garden screening ideas will give your space colour, pattern and texture. It's simple to do and very effective.
'When looking to create wonderful outdoor spaces to enjoy, it's a good idea to think of the same elements that you consider when you create a space within your home, by introducing colour and pattern with a mix of different fabrics. These can be hung simply to float in the breeze, creating a sense of personality and interest, as well as offering the practical benefits of providing shade and privacy,' says Stefan Ormensian, creative director, MindTheGap.
7. Hide behind a wooden slatted fence
Garden screens can cover a multitude of sins – the compost area, the open-fronted mower store, bikes that no one rides anymore or a part of the garden you want to keep separate.
A simple wooden slatted fence that allows light through is ideal for this. Sometimes you don't want things to completely disappear, and certainly don't want to block light if your garden is overlooked by trees.
8. Install a retractable awning
Living in the UK means that we can't always enjoy our gardens as much as we might like to, especially in extreme weather conditions. You'll probably not want to dine al fresco in the middle of a rainshower and sometimes intense sun or heat can make it a little bit uncomfortable to enjoy time outside. This is when a retractable awning can come in handy.
Not only will it provide shade and shelter when you need it to but it also stops certain areas of your patio or outdoor space from being overlooked. Another big bonus is that it 'can be tucked away in the winter if you are not using the garden,' Fiona Jenkins from MyJobQuote.co.uk concludes.
9. Give your screen some light
If your garden screen is sturdy, pop up some lights and make it an integrated part of the space.
'Ensure the focus is on your own garden and terrace by making a feature of your garden fence, in the same way that you would approach decorating a room inside your home. Bring a sense of character and personality by painting it in a vibrant colour and add wall lighting to create a welcoming ambience that can effortlessly set the tone as daytime fades to evening.
'Depending on the design, some garden lights will cast pools of light and illumination both upwards and downwards, and are perfect for creating a comfortable setting where you can relax with friends and family and enjoy outdoor cooking and entertaining,' says Hollie Moreland, creative director, David Hunt Lighting. 
10. Consider a moveable screen
There are plenty of benefits to having a movable garden screen – it can shield you from the neighbours if they're outside and entertaining, you can sunbathe in private and you can move it to create shade when you want a cooler but relaxing environment.
A brilliant twist on a movable screen, is to use bamboo in a planter on castor wheels. Bamboo is one of the fasted growing plants and offers a dense screen of foliage. The planter will be heavy so beware that this will work better on decking or another hard service.
11. A roll up blind offers flexibility
Chose a garden screen that's an extension of your home's interior, as Ruth Mottershead, creative director, Little Greene explains:
'With many of us considering our outside spaces as a seamless extension of the interior of our homes, the concept of layering decorative elements is being extended to the garden, creating comfortable, well-planned spaces to enjoy all year.
'Painting an outside space provides an instant update. Here, 'Pleat' on the shutters pairs with the warm neutral, 'Bath Stone' on the walls to complement surrounding natural materials, such as the rattan roller blind, which is a wonderful way to add flexibility with the option of creating privacy and shade.'
12. Upcycle wooden pallets
Wooden pallets can be put to good use in a variety of different ways. From making your own pallet bed, to building a DIY pallet bar, there are lots of great pallet ideas to take advantage of in your garden. But have you considered using leftover or upcycled wooden pallets to create a garden screen?
'This is an affordable and rustic method of maintaining privacy in your garden,' explains Fiona Jenkins, gardening expert at MyJobQuote.co.uk. 'You can arrange them vertically, horizontally, disassembled or painted.' This is definitely a garden screen idea that allows you to get really creative and is great for those of us on a budget this summer.
13. Plant up a living wall
Choose a section of your wall or screen and attach plant pots to it. Some wall hanging designs will come with hooks or attach them with cable ties instead.
Plant up an array of plants, they could be seasonal, all foliage based or floral. Trailing varieties will cover the space well and consider herbs too.
Plant tall varieties next to it for a splash of colour – hollyhocks, snapdragons or foxgloves will give you height.
14. Create shelter with a metal screen
If your garden is particularly exposed to the elements then a garden screen made from metal will offer protection and decoration.
'Offering instant height, the kind of vertical screening you select can offer shade and protection from natural elements like sun, wind and rain. This can make outdoor spaces such as dining areas, seating areas, and play areas more functional by improving protection from the weather, whilst also offering more room for space and accessibility,' says Martine Le Gassick, creative director, Stark & Greensmith.
15. Use rockery
If you happen to have a surrounding or retaining wall in your garden, have you considered using gabion cages? If you aren't already familiar with them, gabion cages, or baskets, are empty metal cages which can be filled with everything from decorative stones and rocks all the way through to chopped wood and even empty glass bottles. Because of this you can create an interesting and uniquely textured wall depending on your own style or tastes.
You are fully in control of what you fill yours with and how high you stack the cages. 'Stack more than one high to generate extra height or at single height, position slatted timber panels on the top to create extra seating within the garden,' says Georgina Read from Paving Superstore.
16. Go faux for instant results
Ivy is a fast-growing climber, but even the speediest of varieties will take a few months to result in screening that's dense and lush. Faux foliage, on the other hand, will provide instant – and impressive – results.
The market is awash with artificial foliage panels that can be erected quickly, and turn a simple fence into a style statement with minimal effort. There are all sorts to choose from – from classic green and autumnal red to ones peppered with faux flowers or fairy lights.
Panels with an abundance of foliage that looks convincingly real will make your wallet wince more than flimsier versions, but they are worth the extra expense if your budget allows. If it doesn't, but you need extra coverage, grow real ivy, clematis or jasmine to intertwine with the faux foliage.
In more good news, artificial foliage screening panels are usually backed onto a trellis, which you can use to attach decorative accessories to - such as a mirror or metal birds - to add character, colour and extra screening!
17. Turn a simple fence into a mini storage place
Is a garden fence idea just a fence or is it wall space crying out to be utilised? Ask yourself this if your fence is shielding you from the neighbours, but is a dull, blank canvas.
Paint it first – not just for colour and to disguise blemishes – but to protect it – then nail in rows of simple slats (you can by these ready-cut from DIY shops). If they're not already black, paint them a dark shade; a pale colour will quickly show up dirt.
Attach hooks to hang planters and zinc buckets (drill drainage holes in the bases first). The greenery will really pop against the dark background, creating a statement wall, adding storage and freeing up floor space, so it's a great idea for balconies and small patio spaces too.
And it doesn't just have to display plants! Solar light bulbs, lanterns, an outdoor clock or a galvanised watering would be welcome and useful additions.
18. Erect a pergola to screen from above
When it comes to garden screening, you can block even the most minuscule gap at eye level, but a neighbour needs only to climb their stairs to enjoy an unimpeded view of your garden. Help comes in the form of a pergola – a simple but sweet solution to creating a sanctuary that's screened-off from above, as well as providing a pleasing-looking structure to allow easy climbing plants and vines to grow up (and over). It has a natural, Fairytale quality to it, too, creating a romantic feel.
For a more modern look, or until your trailing greenery has grown, swathe the roof of a pergola with multi-coloured bamboo screening or raffia (both available in rolls) or with strings or festoon lights. It's even possible to install solar panels on top, but check your structure and positioning with a specialist first.
19. Use freestanding panels to zone areas
Decorative, latticed metal panels offer more than just good looks. Freestanding ones can be utilised as quick but quirky alternatives to fence panels, as they negate the need for digging and inserting concrete posts (and my, don't they look glorious too!) But because these types of panels invariably feature filigree or fretwork, they don't offer as much coverage as a solid panel would.
What they do excel at though, is zoning the garden into areas; from separating a dining table from a chill out space or using two to partition an office area.
Better yet, they're portable (albeit heavy!), allowing you adjust their position according to purpose.
20. Introduce a sense of cohesion
Square fence panels in a pale wood with slim slats laid horizontally rank highly on the modernity dial and provide a fine balance of allowing light to flow through but hindering unwanted eyes or an ugly building.
They are so striking and glaringly contemporary though, that alone, they can look incongruous to the rest of your garden. You can overcome this by embracing their chic, Scandi elements and echoing them elsewhere in your garden – perhaps a slatted bench in blonde wood, a simple but chic coffee table and curved concrete planters, with lashings of green plants.
21. Use tiles to disguise an unsightly wall
If privacy in your garden isn't an issue, but aesthetics are, disguising an existing unsightly wall can be a real game-changer. The go-to solution is paint, but tiles will deliver more in terms of pattern, texture and character, and will last longer.
'Outdoor porcelain tiles are perfect for the British weather,' says Abbas Youssefi, director, Porcelain Superstore, 'they're virtually impervious to water and are unaffected by extremities of heat – and they are very, very low maintenance. Plus, they won't fade in the sunlight, so they are absolutely fine to use in sun traps'.
22. Create a quiet enclosure
A curtained gazebo may not possess the wow factor of an all-out summerhouse or garden room idea, but it'll provide similar elements; screening on all sides, warmth and functionality – and all without the hefty price tag.
Its pitched roof and generous drapes create a sense of grandeur, making it ideal for turning an alfresco dinner into a celebratory occasion, with the added benefit of using the framework to suspend a pendant light or a heater. Or, draw the curtains, add a rug, beanbags and a projector, and a mini cinema – for little ones and big ones alike – is yours!
Gazebos work well as an office space or shaded reading nook in the corner of a garden, where the curtains on the two sides that sit in the corner can be drawn, and the other two left open, shielding you from the neighbours' vision as well as their voices (the canvas roof and curtains will absorb sound) but affording you views of your garden.
23. Hide behind tropical plants
We associate the word, 'tropical' with hot and humid climes, but there are many tropical plants that will thrive in a UK climate, growing tall and wide, thus ideal for creating a natural, green screen in your garden.
Opt for hardy plants such as palms and yuccas, which are not only lovely to look at, but quick to grow and easy to care for. Bamboo is notorious for its supersonic growing speed, but as the experts are gardenesque.co.uk warn, 'it can be invasive so it's best grown in pots to keep it contained'.
In fact, planting some tropical plants in pots and others directly into the ground will allow you to curb the growth of the rampant ones and encourage growth for the rest. Plus, you'll be able to move the pots to where they are required the most, such as around the hot tub decking area.
24. Use reeds for speedy screening
Not only is reed screening one of the snappiest solutions to screen your garden, but it's versatile, widely available and keenly priced. Lightweight and flexible, it's a material (along with bamboo and willow) that can be easily be curved around corners or attached to a shabby wall, fence or balcony railings, creating a natural, home-spun look along the way. Its pliable nature means it can also be used as a canopy over a pergola and the only looking after it takes is a good wash every now and then to prevent algae from forming.
Be warned if you're a colour enthusiast though, as this type of screening can't be painted, but there's nothing from stopping you from prettying it up with bright bunting or multi-coloured carnival lights.
25. Make the fence the feature
Traditional, no-frills fence panels are adept at blocking views, but they can offend the style-minded. Of course, they can be improved with a lick of paint or disguised behind plants, but a bolder option would be to ditch the traditional route entirely and to switch up to a smart, contemporary fence, that can be displayed in all it's glory, rather that trying to blend into the background.
Plump for a sombre colour, such as grey, navy or black. You want to avoid colours that will naturally blend into a garden, such as green, cream or brown as well as those which will stand out, but look too kitsch or childish, such as pink, red or orange. Opt for a strong pattern but keep it smart and symmetrical – so no fancy curves or mixy matchy shapes. Hanging a simple clock, mirror or shelf on it centrally will draw extra attention and turn it into a focal point.
26. Use woven panels to create open zones
When you want to create zones but feel solid fencing would feel too harsh choose woven garden screening ideas. Such as these willow panels. The open weave structure provides a more airy approach to fencing an area in, to avoid breaking the flow of the space. Especially handy in a small garden where you don't wish to make it feel even more limited.
Re-cycling and re-purposing can all come into play when it comes to garden screening ideas, particularly if you're on a budget. A shabby, existing fence or new but inexpensive screening, such as willow, reed or bamboo, can up its country-style credentials by teaming it with vintage-style objects that look as good as they are useful.
Apple crates always look lovely, plus they can be piled up to create a storage unit, while a pre-loved wooden chair, table or ladder will look charming, and can be used to display plants on. It's vital that you position your items strategically. So pile the apple crates when you need extra screening the most, and that the objects look harmonious when they're grouped together. Ensure they're of a similar ilk in terms of style and colours to bring a sense of unity.
FAQs
What can I use instead of garden screening?
'Plants are a natural and sustainable way to create a screen in your garden. There are a whole host of fantastic plants that can be used – mature, larger plants will be more expensive, but provide instant results, whereas younger plants can be nurtured and grown over time for a more cost effective approach.
The top five are hawthorn, field maple, bamboo, holly and firethorn,' says Marcus Eyles, horticulture director, Dobbies.
What is the best type of garden screening?
The best type of screening is what suits your garden's style best, if it's contemporary in style then metal will look fit well, rustic spaces will suit materials like wood and willow.
'Trees can be a natural way for effective screening but may take a while to grow to the desired height,' say the experts at Gardenesque.com.
How can I stop my neighbours overlooking my garden?
'Creating a sense of privacy in outdoor places is one of vertical screening's main advantages. Whether you're looking to screen off a garden, patio, or flat balcony, adding vertical screening can give your space a layer of depth, acting as a physical and visual barrier from one part of the garden to another.
This helps to create a private and intimate outdoor space that stops your neighbours and passers by from looking in, whilst keeping your garden looking on-trend and contemporary,' says Martine Le Gassick, creative director, Stark & Greensmith.
'If you have fencing already in place, a simple way is to add a section of trellis on top of your existing fence or wall, plants can provide more privacy especially once climbers and foliage have grown,' say the experts at Gardenesque.com. 'Evergreen, fast-growing plants such as ivy or vines will offer low maintenance garden screening.'
Get the Ideal Home Newsletter
Sign up to our newsletter for style and decor inspiration, house makeovers, project advice and more.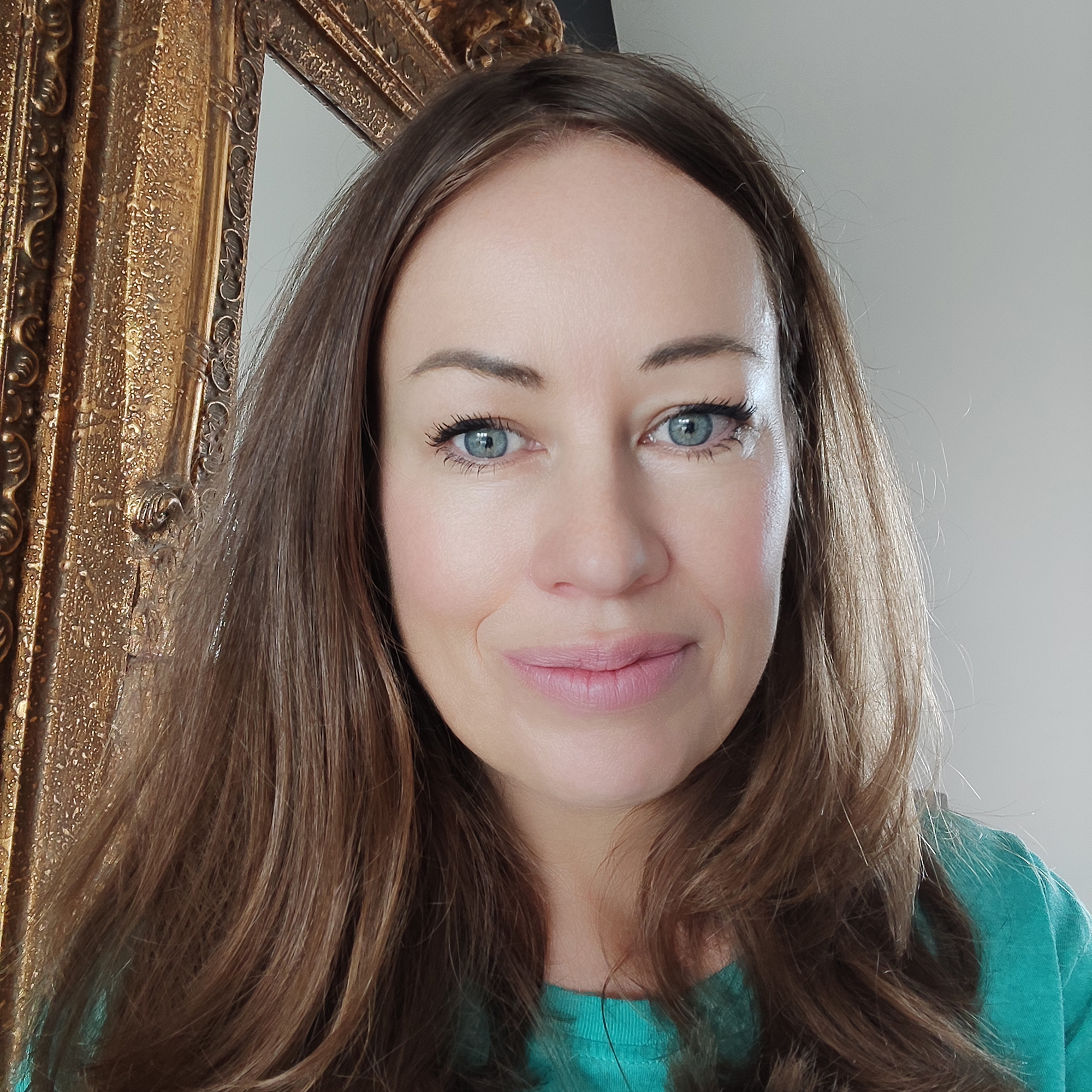 Fiona Galley has been a Freelance Journalist since 2015, contributing to lifestyle titles both on-line and in print. Previously, she was the in-house Lifestyle Editor at Essentials magazine, where she styled shoots, compiled shopping sections and looked after the reader homes pages.