Gozney Roccbox pizza oven review
The Gozney Roccbox makes it easy, and fun, to try your hand at wood-fired pizzas at home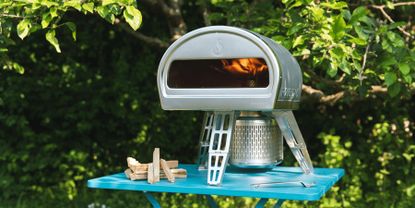 (Image credit: Gozney)
There's nothing in the way of you and restaurant quality pizza thanks to the Gozney Roccbox, which is stunningly well-equipped. Capable of reaching up to 500°C, you can fuel it with either gas or wood, with two interchangeable easy-to-attach burners. You can even take it to the beach or the park thanks to the collapsible legs and handle strap, too.
Reasons to buy
+

Set up is seamless, use is simple

+

Multi-fuel at a reasonable price

+

Comes with a pizza peel

+

Excellent results
Reasons to avoid
-

The wood burner isn't included as standard
Why you can trust Ideal Home Our expert reviewers spend hours testing and comparing products and services so you can choose the best for you. Find out more about how we test.
Ever dreamt of being able to make a pizza just as good as the ones you have delivered from a takeaway? Me too, especially after many mediocre attempts on 'make your own pizza nights' using an oven growing up.
That's where Gozney comes in; a brand with a mission to 'change the way the world cooks outdoors'. I'd say it's going pretty well so far, with a brand name that's instantly recognisable as a creator of some of the best pizza ovens on the market.
The Roccbox is the brand's 'restaurant-grade portable pizza oven'. If you're skeptical, then here's a fun fact - Gozney actually supplies the ovens for one of the best-loved pizza restaurants out there at the minute - Franco Manca.
The Roccbox, by pizza oven standards, is a fairly small portable model, with features that make it easy to set up and use. It comes with a gas burner, but you can pay an extra £100 to enjoy a wood burner attachment. Available with a yellow, olive or grey heat-proof silicone jacket, it's a stylish pick too.
As you might have guessed from the 5-star rating, I'm a huge fan of this pizza oven and its various talents. If you like cooking, and plan to spend a lot of time outdoors this summer, then the Roccbox is a purchase well worth your investment.
Gozney Roccbox product specs
Fuel: Wood & Gas
Weight: 20kg
Pizza size: 12 inch
Preheat time: 20 minutes with gas, up to 50 with wood
Dimensions: 41x 53 x 47 cm
Warranty: 5 years
Who tested the Gozney Roccbox?
Molly is the Ecommerce Editor for Ideal Home, covering appliances including air fryers, vacuums and more. She tested the Gozney Roccbox at home for two weeks, using both gas and wood to compare the experience.
Before this review, she was a pizza oven novice. Now she's tried her hand at it, and found it to be a great experience, she's planning on cooking up pizzas and all other sorts of dinners in her Gozney all summer long.
Unboxing and setting up
I was kindly sent the Gozney Roccbox by Gozney to test out for the purposes of this review. So that I could get the full picture of how you can use a Roccbox the brand also sent along a range of accessories. For clarity, it's worth establishing what comes as standard as opposed to the extras that I used throughout the review.
In the box with your portable pizza oven, you'll find a professional-grade pizza peel (which other brands require you to purchase separately), a detachable gas burner, and a manual.
Gozney additionally sent me the Roccbox wood burner attachment; it turns the Roccbox into a multi-fuel oven.
I also used the Roccbox Turning Peel, which was a godsend alongside the larger, standard peel to help with turning the pizza once it was actually in the oven. It's not exactly essential, but it is very handy.
Other non-essentials (that I absolutely loved using, mind you) were the Pizza Rocker and Roccbox Mantel. The former is the biggest upgrade on a pizza cutter I can imagine, and the latter creates a shelf that you can turn your pizza on - I can imagine it's perfect for taking your Roccbox to the beach (which I'm definitely going to try).
Getting started with the Roccbox was much easier than I expected it to be. The pizza oven comes fully assembled, and all you need to do is pull out the retractable legs and attach the gas or wood burner, both of which screw on at the base.
The Gozney Roccbox weighs a considerable amount, which is why the carry-strap which was included with my oven was so handy. It means that you can use a handle rather than trying to lift it from the base.
I know it's rare, but the idea that you can actually 'set up in minutes' is actually, for once, true. Unlike some of the best BBQs, this is an outdoor buy that takes hardly any preparation if you're hosting a garden party.
Using the gas burner to make pizza
I started with using gas burner, the standard with the Roccbox. I quickly found that using a gas pizza oven is much easier and quicker than burning wood, as was also the case in our Ooni Koda review.
With the Roccbox you simply attach the burner, ignite it and keep an eye on the temperature gauge as it begins to rise. If you haven't prepped your pizzas fully yet, using the gas burner gives you the flexibility to get to those other tasks (sprinkling mozzarella and such) done without needing to tend to the oven much at all.
Within 25 to 30 minutes the Roccbox was at the right temperature to make a start, which you can see on the inbuilt temperature gauge.
I tested the gas burner on the Roccbox on a cold, windy day in winter and found myself imagining that the temperature probably would have risen a lot quicker if the conditions were a bit more accommodating.
One basic tip that is not to be overlooked if you're cooking when it's windy is to face your oven so that wind is travelling across the oven towards the front, rather than through the chamber.
The actual cooking time when using the gas burner was extremely quick, which is why Gozney claim that you can 'cook in seconds' with this oven.
This was good due to the fact that it was getting dark quickly in the after-work hours I was testing this oven, but less advantageous due to the fact I was a newbie and not quite sure how long I needed to go before turning the pizzas.
Nevertheless, cooking with the gas element of the Roccbox was a success - the pizzas were delicious and the bases well done. It was easy to cook multiple pizzas in one sitting, as I didn't find that the pizza stone lost substantial heat as I went.
You have to be on the ball with using gas to make sure your toppings don't burn, and on this first outing I definitely learnt one of the tips of using a pizza oven is that less is more when it comes to toppings.
Using the wood burner to make pizza
It's not as quick or as maintenance-free as cooking with gas, but I preferred using the wood burner on the Gozney Roccbox as it felt a bit more like you were getting the full pizza oven experience.
The burner has a basket which you can pull in and out as you add wood and a tool which allows you to do that safely. I added wood every 3-4 minutes, and at around the 40-minute mark, the oven was hot enough to use.
As it's more labour-intensive, it meant that my pizzas needed to be ready to go before I started fuelling up. I followed Gozney's dough recipe which came in the manual and it was a surprise success but does require prep, so you do need to be a bit more organised with your timings if you want the wood-fired effect.
I found that you have a bit more time when using wood, meaning that I made the most of the turning peel, and was really happy with the all-over cook. This was my first time using a pizza oven (hence the misshape - the initial shove into the oven is harder than it looks).
There's so many unexpected foodstuffs that you can cook in a pizza oven, from fish to cookies, and Gozney has covered loads of them on their website and in the included booklet, which I'd recommend taking a look at.
I tried out some garlic pizza bread with my leftover dough and loved it, as well as making some other pizzas in the same sitting for a dinner with my family. It was fun getting family members to cook their own pizza, and if you add some additional wood into the burner before every pizza then you get that lovely, impressive rolling flame effect too.
Cleaning and packing away
I discovered there's not much to cleaning a pizza oven. Once cooled (I waited until the next morning), I wiped the inside down with a damp microfibre cloth and got rid of any crumbs and cheese.
The exterior of the oven is covered in silicone to keep you and those around you safe as you use it, and also makes for an easy surface to wipe down. Gozney kindly sent me the Roccbox cover (£39.99) which made storage a lot easier in winter, and features another heavy-duty strap so that you can carry it around with the cover on, too.
How does it compare to other pizza ovens?
Gozney is a huge player in the pizza oven game, and the Roccbox is the affordable, portable alternative to its other offering, the Gozney Dome, which you can read all about in our Gozney Dome review.
Comparing the two, the top line is that the Dome is a lot more money to invest (£1,799.00), and though it does produce mouthwatering results and look great, it's only really worth it if you're seriously into your outdoor cooking already. An oven to upgrade to, in short. The Roccbox is much more entry-level appropriate at £399.00 and super easy to get going with, either with gas or wood.
Competitors of course include Ooni and Woody, and one multi-fuel option to compare to is the Ooni Karu which has an RRP of £699. For that price, you don't get the gas burner included, but our reviewer did find it to be a very competent choice, with a huge internal capacity and a viewing window to keep in heat and allow you to watch your pizzas as they cook.
Like the Gozney Dome, the Ooni Karu is more of a choice for seasoned outdoor chefs, while the Ooni Koda is an entry-level gas oven which scored four and a half stars from our (very hard to impress) reviewer. It does however lose points due to the fact it can't convert into a wood-burning oven, which the Roccbox obviously can.
Should you buy the Gozney Roccbox?
The Gozney Roccbox is the most fun I've had testing an appliance, and I've reviewed my fair share in the last few years. I'll admit I was a bit daunted by the process before I started as a first-timer, but using the Roccbox and accompanying materials was a breeze, from making the Gozney dough to turning the pizzas.
This is a high-quality buy, which obviously comes with a high-quality price tag, but if you have the money to invest then the Roccbox will make your garden a more fun place to be for many summers to come. I can just see the pizza parties now. User reviews on Amazon have the same feeling, with 89% of them naming this oven a five-star buy.
Great fun, and easy to use, I find it very easy to recommend the Gozney Roccbox wholeheartedly. One caveat is that I did have a full range of accessories to make the process a little easier, which will obviously start to rack up, so keep an eye out for bundle deals, like this one on Amazon, for the best possible pizza-making experience.
About this review, and the reviewer
Molly tried out the Gozney Roccbox in her parents' garden in March (which still somehow felt like the depths of winter). Despite the rainy and windy conditions, the Roccbox performed excellently, proving you can use a pizza oven in the rain, which is a high probability in the British summertime. She's tried her hand at pizzas, and next she's going to work her way through Gozney's recipe offerings.
Get the Ideal Home Newsletter
Sign up to our newsletter for style and decor inspiration, house makeovers, project advice and more.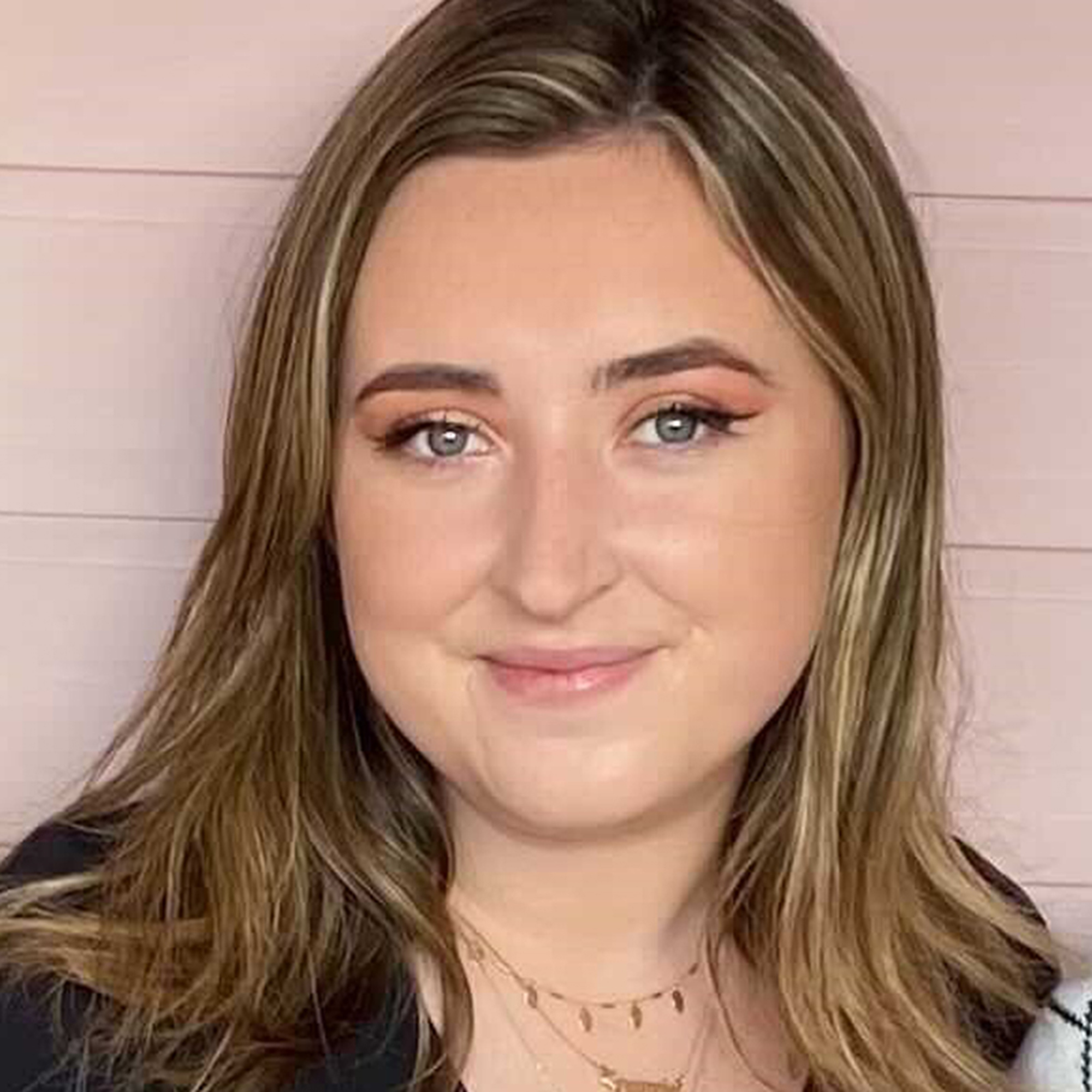 After writing for all of Future's Homes titles, Molly is now an Ecommerce Editor at Ideal Home, working across a range of shopping content to find the best buys for your space. Previously, she was the Staff Writer at TopTenReviews, another Future site, where she covered home content, which to a US audience is anything from turkey fryers to ride-on lawn mowers. Now, she spends her time writing reviews of appliances she's tested at home and at our testing facility (we're talking air fryers, vacuums, dehumidifiers and more!), as well as curating buying guides. She's a certified Consumer Expert for several product categories after passing a five-step program including hands-on experience, consumer interviews and extensive research into her specialist areas including kitchen appliances and vacuums.