Do you want your WFH days to be more productive? This is the kind of artwork you should be adding to your home office walls
Who knew art could impact your productivity?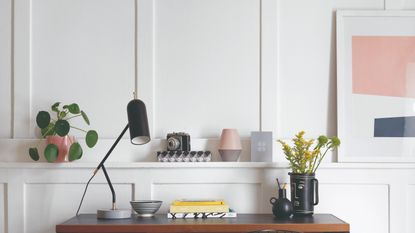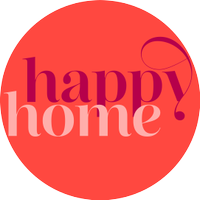 (Image credit: Future PLC)
Working from home, at least for a part of the week, has become the norm over recent years which has led to the rise of the home office – whether that's a dedicated room or a cosy corner of our home.
There's a lot to consider with home office ideas, from desks and chairs, to lighting and storage, but one shouldn't underestimate the power of decorating with the right artwork.
We already know how art improves wellbeing in the home and, similarly, the artworks we surround ourselves with while working affects us and our productivity levels. So what kind of art should you gaze at while working from home? We've consulted our experts to find out once and for all...
Best home office art for high productivity
Whether you're in need of some home office decor ideas (perhaps you're decorating your first ever home office like I'm in the process of right now) or struggle with lack of productivity while working from home, being aware of the patterns that are subconsciously stressing you out and knowing what type of imagery and prints increase focus and productivity is key.
'In the same way that colours have a big impact on the way we feel, images and patterns can have a positive effect on how productive we are at work,' says psychologist from Impulse Therapy, Dr Ree Langham. 'What's more, certain patterns and shapes are even said to help us feel more creative and can even improve our overall well-being.'
Dr. R. Y. Langham has over a decade of experience successfully treating OCD and related disorders using cognitive-behavioral therapy (CBT) with elements of mindfulness and compassion-focused therapy.
Dr Ree also refers to a study conducted by the British Council for Offices which 'has found that art in workplaces can help businesses to reduce stress amongst their employees, increase creativity and also encourage conversation and expression.' So the same effect can be replicated in your home office environment. Perhaps minus the conversation, unless you have a work buddy at home.
'Incorporating the right images and prints into your office or home office can make a world of difference, not only in terms of productivity but also in creating a space that you truly enjoy spending time in,' adds Steven Stokes, founder of Print Panoramics.
So what type of imagery should we be adding to our home office?
'What images make us feel more productive are, of course, subjective – an image that makes one person feel more motivated will be different for another,' notes Dr Harriet Shortt, associate professor in Organisation Studies at Bristol Business School and expert in all things organisation and work spaces.
'Research shows that if we, as individuals, are able to pick and choose the artwork and images that surround us, we're more productive and generally happier at work. Clear desks and clinical, bare workplaces are not the way to make people feel productive. We have to design the human into workplaces.'
And while this is to some level subjective, our experts have agreed on a few types of imagery that is proven to stimulate work productivity.
Nature-themed prints
Nature-themed prints are the top of the list for working spaces, neatly going hand in hand with the most recommended home office colour scheme which include blues and greens.
'Images of nature such as water, hills and plants are said to help us feel more grounded and calm,' explains Dr Ree. 'They can reduce stress and anxiety, and help us to focus. Nature images and their biophilic design have an inherent ability to automatically result in our brains associating them with feelings of relaxation which can be great for mental fatigue and stress.'
'When it comes to colours, cool shades like blue and green are said to boost focus and efficiency, and they also have a calming effect,' she continues. 'The University of Sussex evaluated the use of specific colours in offices and found that blue stimulated the mind and ignited conversation.'
'Recent research in the field of biophilic design also promotes the use of images and artwork,' adds Dr Harriet. 'But, specifically, pieces that relate to our human connection with nature and the natural environment. How these sorts of images make people feel in the workplace is, once again, subjective, but many researchers believe they will have a positive impact on productivity, well-being and lowering stress levels.'
Abstract art
Even though abstract art is perhaps the exact opposite of nature scenes, this option can also do wonders for stimulating creativity and productivity.
'Abstract art with vibrant colours can stimulate creativity and inspire fresh ideas. Vibrant colours in abstract art can stimulate the brain and encourage creative thinking,' says Steven from Print Panoramics.
'Decorating your walls with bold, abstract prints of calming objects will also ensure your home office is bursting with mood-boosting vibes,' adds Annica Wallin, executive creative director at art print brand, Desenio.
Both Steven and Annica suggest a bold, vibrant colour scheme contrasting the calming blues and greens recommended by Dr Ree. 'Bright and bold colours in your work area will add energy and uplift your mood,' says Annica.
Geometric patterns
Similarly to abstract prints, some geometric patterns are great for productivity too due to their ability to help us focus.
'Geometric patterns, when not too busy, can actually stimulate the brain and again help us to focus,' says Dr Ree. 'Experts have also found that the right type of geometric pattern can actually engage our brain.'
Motivational quotes
Another home office wall decor idea is a print of an inspirational quote. Some can come across as cheesy, granted. But the secret is picking one that actually motivates you and inspires you. Explore the retailers you love, or those with handy home decor discount codes, to see which sayings speak to you.
'Motivational prints remind us of our goals and aspirations, motivating us to work towards them,' says Steven of Print Panoramics.
'Prints with motivational quotes will help to boost both your mental wellbeing and work productivity throughout the day,' agrees Annica from Desenio. 'Adding a motivational quotation print will serve as a playful reminder that each day is an opportunity for a fresh start.'
We think this might just be the end of our occassional less than productive WFH days once and for all.
Get the Ideal Home Newsletter
Sign up to our newsletter for style and decor inspiration, house makeovers, project advice and more.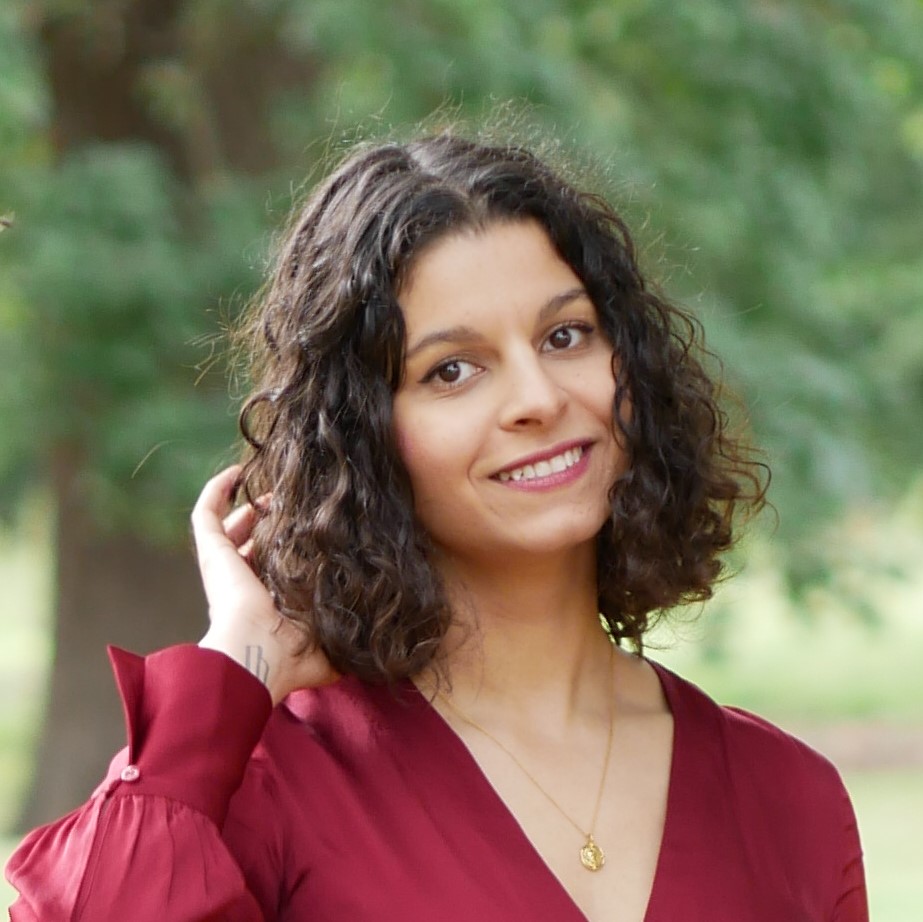 Sara Hesikova has been Ideal Home's News Writer since July 2023, bringing the Ideal Home's readership breaking news stories from the world of home and interiors. Graduating from London College of Fashion with a bachelor's degree in fashion journalism in 2016, she got her start in niche fashion and lifestyle magazines like Glass and Alvar as a writer and editor before making the leap into interiors. She feels the two are intrinsically connected - if someone puts an effort into what they wear, they most likely also care about what they surround themselves with.