Home office lighting ideas for a bright and effective work space
Illuminate productivity and creativity, while making sure your home office exudes style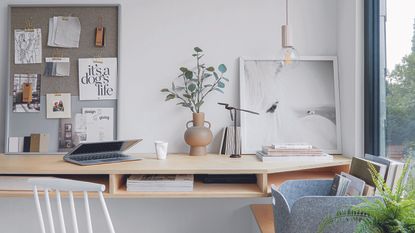 (Image credit: Future PLC)
Working from home has become more commonplace than ever before, so it's important to have the right set-up to boost productivity and creativity. Whether you're working in a dedicated home office, a corner of a bedroom or a kitchen table, home office lighting ideas are vital to ensuring you can work efficiently.
Lighting is key in every room, but potentially none as much as within home office ideas. Bad lighting can make you tired and unfocused, meaning you're unlikely to be productive. As well as combating these, good lighting also prevents your eyes from straining and headaches from being as frequent.
Done right, light can be incredibly motivating and joy-inducing. Even when you're working on some of the duller tasks on your list!
Home office lighting ideas
'Working from home has obviously had a massive acceleration over the last couple of years and the integration of a home office is still an important part of interior design,' notes Niki Wright, Co-Founder, lights&lamps.
'From a lighting aspect, we are working on solutions that mean task lighting doesn't have to be so utilitarian. A light or lamp that can adapt or reposition from a practical use to a more home focused and considered design item. Wireless/portable lamps are also part of this.'
1. Make the most of natural light
Often, positioning a desk directly under a window can cause your computer screen to be backlit, making it difficult to see what you're working on, and making your video calls badly lit. Instead, consider a home office layout idea where the desk is adjacent to the window to get all the benefits of natural light, without the downsides.
'If you have the space, try to position your desk as close to a window as possible to get as much natural light as you can throughout the day. If this isn't an option, or as the days begin to shorten through autumn and winter, investing in strong artificial lighting will help keep you motivated throughout the day,' recommends Marlena Kaminska, designer at ValueLights.
2. Stick to a traditional look
If you're looking to achieve a mid-century modern home office scheme, then it's important that your lighting matches the aesthetic. The key is in the detail when working towards a specific design, so considering the smaller features like lighting will pull the whole look together.
A traditional-style desk lamp will make a desk look and feel fit for working, aiding your concentration. Task lighting is also essential for completing focus-oriented jobs, so it offers both style and functionality.
3. Go for a bare bulb
If you want to maximise the amount of light in a space then a pendant light is the way to go. It will illuminate a desk area and the rest of the room which is essential in winter months.
You can also go one step further and embrace an industrial look with a bare bulb. Vintage Edison lightbulbs are great for amping up a design as the spiral adds style in itself, providing both brightness and an edgy look.
4. Make it blend in
Wall lights are a handy option for a home office as they free up space on a desk, allowing you to have a clean and tidy workspace with more room for tech. However, if you're set on making your workspace as stylish as it is functional, then match the base of the light with the colour of your walls or shelves.
A sconce with wall panelling in the same tone is the perfect opportunity to update a home office desk idea. Mirroring the colour of the light to the walls will make the practical feature blend in, and look expertly designed.
5. Add style with a fabric shade
Home office lighting is primarily functional - after all, you need ample brightness to read paperwork and use a screen. However, the space should also spur on creativity so it's important to choose a lighting option with a design that you love.
Fabric shades are a great way of adding style, as you have much more flexibility over the colour and pattern of the lamp. Whether you want a statement colourful lamp or a pattern that matches your wallpaper, it's a simple way of ensuring a home office design perfectly balances fashion and functionality.
6. Choose complementary materials
When choosing home office lighting ideas, it's important to take time to find the right materials. You need them to blend in with the style of the room, but also to ensure the lighting works effectively.
'Glass lighting is a great option within a home office as it really comes alive when illuminated,' notes Victoria Rothschild, Co-Founder, Rothschild & Bickers. 'Most people are working with small home office ideas and solid lighting styles made of metal can look intrusive to a space.'
'Glass lighting however with its natural transparency reflects illumination and bounces light around the room to really uplift the ambience and also the lighting levels.'
7. Invest in a classic desk light
'Task lighting is crucial in ensuring that the space functions efficiently day and night and from season to season,' says Tom from TR Studio. 'Home office desk ideas would also not be complete without a desk lamp, and this is a great opportunity to add a design classic or a pop of colour.'
Make sure you choose an adjustable design so you're receiving effective task lighting for whatever you're working on.
8. Include a statement floor light
Floor lamps are probably most often associated with bedroom and living room ideas, but they can be a useful addition to your home office lighting ideas, too.
Choose a version that's tall enough to provide overhead lighting, ideally with a movable head so you can adjust when needed. You may need to supplement with LED shelving lighting to ensure you're not working in your own shadow.
9. Go for two in one
Layering is key to effective home office lighting ideas, so why not find a solution that has two for one value? A floor lamp with two separate, adjustable heads at different levels can be a game changer.
Just measure up first to avoid making basic home office design mistakes. One head should e at the perfect height to angle towards your desk to provide task lighting.
10. Add interest with an oversized pendant
A statement pendant adds interest to any space, so consider going extra oversized for double the impact and double the light.
Look for shades which will help boost light levels. Lean towards caged or glass options to get the most brightness for your buck.
11. Double up for flexibility
Desk lights are key, but don't rely solely on them.
'Wall lighting, especially lighting which has a movable arm and is dimmable, is also a great way to add functional task lighting and ambience,' says Tom from TR Studio. Make sure the two home office lighting ideas are placed at different heights so you have the utmost flexibility.
12. Make use of floor to ceiling windows
Ideally, you should find a working spot with lots of light – this will not only save on your electricity bill, but will also boost your mood. If you have a room with floor to ceiling windows, then this is an ideal place to situate yourself.
Done right, home office lighting ideas can be as motivational as a strong cup of coffee. Shutters or a blind that blocks glare while still allowing in natural light is a good option, particularly if your computer is near a window.
13. Inspire creativity with a statement lamp
You don't have to play it safe with this practical purchase. So forget bland corporate style and splash out on a desk lamp that will (quite literally) light up your working space.
A lamp in an unusual colour, material or shape will make the space your own and sit stylishly in modern home office ideas. In turn, your office will become a haven, rather than a space you avoid at all costs.
14. Power up with a charging lamp
Charging lights are perfect if your desk area is on the more petite side. The usually wasted space of the desk lamp doubles up as a handy area to keep your phone charged in between work calls.
Plus, the area will look neater without the otherwise inevitable tangle of charging cables.
15. Fix a task light to the wall
Wall fixed task lighting mens you won't have to find space on your desk for a lamp. Just make sure you choose one that you can angle, or even extend.
Now you can either enjoy the reduced clutter, or fill it with a plant or vase of flowers to make you smile.
16. Use lighting to add colour
We'd never recommend going too crazy with colour in a home office. You want to create a restful environment where you can focus, rather than give yourself a headache.
That said, a few little accents can go along way, putting you in a bright mood, ready to work. So choose an enlivening shade for your, well, shades, and enjoy the bright boost to your home office lighting ideas.
What is the best lighting for a home office?
'A home office should ideally incorporate a mix of lighting including ceiling, wall and desk lighting,' advises Victoria from Rothschild & Bickers. 'All too often people only have a single pendant light or a ceiling of spot lights in a room, this blankets the space with light which and can be too harsh.'
'Having a mix of home office lighting ideas at different levels and ideally on dimmers will allow flexibility, so that the amount of light or the direction of the illumination can be adjusted depending upon the time of day or the task at hand.'
Since built-in lighting often ends up pricier than anticipated, it's worth seeing what current home decor discount codes are running, as you may e able to get your desk lighting for less.
How can I brighten my home office?
'Within a home office ensure as much natural light as possible can flood into the room without disturbing the screen,' suggests Philipp Nagel, Director, Neatsmith. 'Along with this, a combination of functional recessed LED's and a reading lamp to supplement are a smart way to decorate using home office lighting ideas.'
'Additionally, use glass shelves instead of wood and mirrored back panels where appropriate. These open the space and reflect light in the room, really helping to brighten a space as well as make it feel more capacious.'
If you want to maximise the amount of light in a space then a pendant light is the way to go. Industrial-style
Get the Ideal Home Newsletter
Sign up to our newsletter for style and decor inspiration, house makeovers, project advice and more.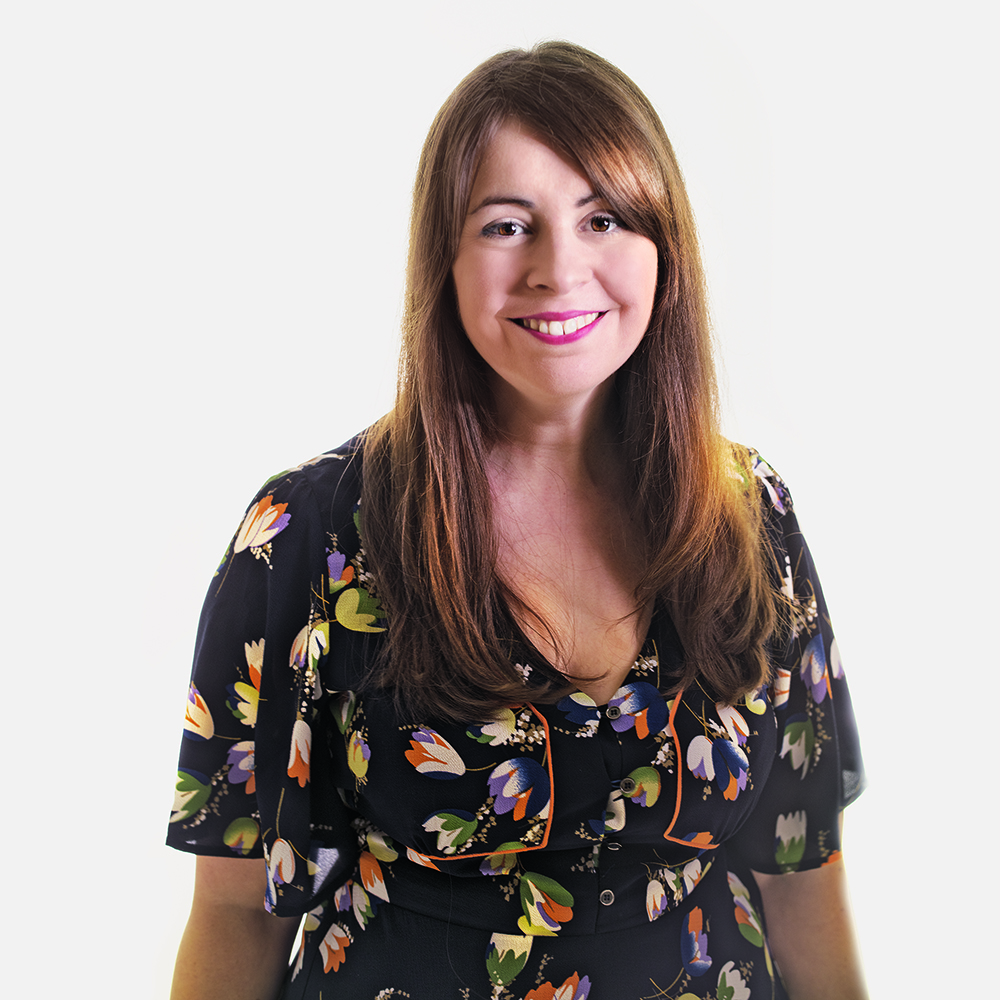 Amy Cutmore is an experienced interiors editor and writer, who has worked on titles including Ideal Home, Homes & Gardens, LivingEtc, Real Homes, GardeningEtc, Top Ten Reviews and Country Life. And she's a winner of the PPA's Digital Content Leader of the Year. A homes journalist for two decades, she has a strong background in technology and appliances, and has a small portfolio of rental properties, so can offer advice to renters and rentees, alike.