Home office desk ideas to elevate your WFH space
Design a productive corner in your home with these home office desk ideas that aid concentration and spark creativity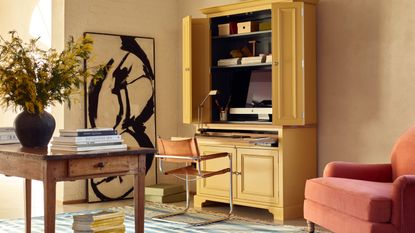 (Image credit: Neptune)
Home office desk ideas come in all shapes and sizes – from the traditional desk and home office set-up to compact desk-in-a-cupboard options that keep everything hidden out of sight once the working day is done through.
While space on the kitchen table might have sufficed during the lockdown, a permanent working-from-home arrangement calls for a dedicated home office desk ideas. 'When designing your workspace, it is important to create an interior with a clear point of difference from the rest of your home, all the while not losing those touches that make your home so comforting,' explains Shelley Cochrane, accessories buyer at Furniture Village.
Home office desk ideas
With many of us having to share our workspace with other members of the family, home office desk ideas need to be highly versatile. If you don't have a dedicated home office then you need to opt for home office desk ideas that look homely and doesn't dominate the space. Desks that make clever use of tight spaces are a sensible option for small home office ideas.
'Choosing multi-purpose pieces is key,' says Marc Epstein, Interiors Expert at CARME Home. 'Desks that double up as dressing tables mean that your work can be hidden at the end of the day. Enabling you to create an effective work-life balance without the temptation of jumping on your desk just before bed.'
'And technology-infused furniture is set to be a big trend this year,' adds Marc, 'with desks with built-in chargers and speakers so you can charge up your laptop or create a relaxing working from home playlist without having to move from your workstation.'
1. Create a relaxed scheme with a rattan desk
Solid wood isn't the only option when it comes to home office desk ideas. Rattan offers a lighter alternative that will prove less obtrusive and integrate into the room more seamlessly – especially important if it is in a bedroom or living space. Featured here, Oka's Albertine desk takes its inspiration from the rattan furniture found in the Ladies' Tea Room of New York's Prince George Hotel in the 1900s. It is paired with its Claverton dining chair in Sage linen and oak which together create the perfect addition to a traditional scheme.
Rattan is also a great material if you want to create a country-style home office.
2. Contain your home office in a dresser
Not everyone has the space for a full-time home office – especially if it is only used on an ad hoc basis. Despite having the appearance of a dresser, this cabinet actually houses a complete work space. Neptune's 4ft Chichester workstation has enough room to house a full-sized monitor, shelves and printer, and has a cut-out on the reverse to run cables and offer ventilation. The front panel, which is disguised as a drawer when closed, lowers to offer a flat surface for writing or a keyboard. The true beauty of this design, though, is that at the end of the day, the doors can be shut ensuring there is no work clutter in sight.
Opt for a vibrant shade, shade as this vibrant Saffron colourway to add colour to a home office.
3. Add character by going antique
From the archetypal school desk to grand writing bureaus, antique desks come in all forms and styles and will instantly imbue your home with an unrivalled sense of character.
'A desk can be a psychologically potent piece of furniture,' says BBC Antiques Roadshow expert Marc Allum. 'Of course, there are plenty of modern flat-pack home office desk ideas that can be crammed into a spare room, but think about your environment and add some style. If working in a family space, use a desk as a multi-functional piece and don't be scared to go antique.' For similar try Vinterior.
Opting for a beautiful antique, that is decorative in its own right, will also help you to sneak a home office into any room.
4. Create a home office under the stairs
Usually home to clutter or converted into a downstairs toilet, the space under the stairs has plenty of potential when it comes to housing home office desk ideas. However, it is not as simple as just adding a desk and chair. The space will be dark, so lighting – a mix of spots and lamps – will prevent eye strain and create a bright space. It is also advisable to choose a chair that can be tucked flush under the desk to prevent it from being a trip hazard.
5. Opt for a trestle table to ensure enough space for crafting
Crafting demands space, so a trestle table might offer a better work surface than
traditional home office desk ideas. Opt for a design, like that seen here, where the height can be adjusted to suit your needs. Ikea's Lagkapten/Mittback desk in dark grey and birch is similar. Pair with open shelving so you can have all
of your materials easily to hand.
6. Combine storage and workspace with an architects plan cabinet
When it comes to craft rooms, storage is important to keep supplies organised, and this can be both pretty and practical. This beautiful antique architect's plan chest has eight drawers, perfect for keeping materials safe and organised, and neatly fits under a wall-mounted deep shelf to create a versatile workstation. For a similar chest try Mark Hilton Antiques.
7. Go for a neat desk and storage set-up
For workloads that require lots of filing, paperwork and kit being close to hand, organise a desk arrangement that factors in plenty of easy-access home office storage ideas. Make use of the area above the desk with a wall of shelving and cubby holes that can be used to stash all manner of office essentials. Add a memo board that spans the length of the desk. Match its colour to files and storage boxes for a neat, colour-coordinated look.
Opt for a wall-hung desk like this one as a brilliant space-saver. Raising drawer units off the floor will give plenty of leg room and ensure that the area underneath the desk doesn't look crowded and cluttered for a more spacious feel.
A compact hutch-style desk takes up far-less floor space than a standard-sized desk. There's still plenty of surface space for a laptop or somewhere to sit and do paperwork. Add a run of shelves above and fabric-covered noticeboards on the wall. Use a pretty pattern that complements the wall colour to keep the space from looking too spartan and office-like.
8. Take your desk into the garden
If you don't have the luxury of a spare room or dedicated home office, then stealing space from other areas of the home can be a canny way of working in a desk set-up. Look at hallway areas, upstairs landings, empty recesses and alcoves and you might well be able to carve out an office nook in an under-utilised area. You could even head outdoors with a garden office idea.
9. Spread out with a longline desk
If having plenty of surface space is essential (often a must in a craft room idea) or you need a desk arrangement that can accommodate two people, then consider a pair of side-by-side desks to create an extra-long desk set-up.
Instead of using two individual home office desk ideas, create a side-by-side arrangement. Use a longline length of worktop with individual filing drawers and cabinets at intervals underneath. Buy worktop by the metre to allow you to tailor the length of your desk to suit what space there is available for more of a bespoke feel.
10. Double-up with back-to-back desks
A dedicated room as your home office gives you free rein when it comes to deciding on the best working arrangement. This makes it easier to avoid home office design mistakes. If there are two members of the family sharing the same WFH space, then consider positioning desks back-to-back centrally in the room instead of against a wall as is standard.
Positioning desks in the centre of a room can create a more sociable vibe and allows the space around the perimeter of the room to be better-used for storage. Make it more flexible by opting for height-adjustable desks that be set at the most practical height for each user.
11. Build your own desk
Taking over an under-utilised area, such as an alcove, cubby or under stairs recess, is a brilliant way of creating a WFH nook if space is super-tight. All that's needed to create a mini desk set-up is a length of worktop, cut to size and slotted into the space.
Add extra office storage if space allows. Standard flat-pack kitchen cabinets are inexpensive, come in a range of widths and heights and can be slotted in underneath and around the desktop. Paint units a complementary colour and add contrast handles for a chic look that will blend in with the room's decor.
12. Take over a corner
Carve out some extra office space by making use of an out-of-the-way corner to set up desk. A neat triangular-shaped desk or L-shaped arrangement – like The Cotswold Company's Chester dove grey corner desk – will slot neatly into a corner and give extra surface space for a smaller footprint.
Look for a desk with built-in cupboards that will allow bulky tech equipment or clutter to be hidden away. Plus a slide-out shelf that will conceal the keyboard when not in use.
13. Find the perfect fit with a modular desk
Tricky corner or awkward space to fill? Opt for a modular desk system – like Bronx oak effect modular USB desk from Next – that can be tailored to suit your exact needs in terms of size, desk space and storage. Build a whole wall of work space and storage, starting with one basic corner-shaped unit and adding sections until you reach the required size.
Make a style statement by painting the feature wall idea behind an open system like this in a cheery shade or bold contrast colour so that the frame and woodwork stand out against it.
14. Slot a mini work station into a living space
Shared work and living spaces have become the norm with more of us now working from home. But it can be hard to switch off if the work area completely dominates the living room. Opt for a neat ladder-style workstation – like this Fulton ladder desk from Dunelm – that has ample space for laptop work. Style it up with plants, books and decorative bits and bobs so that it blends in with its surroundings the rest of the time. A tidy desk lamp makes a great home office lighting idea.
15. Conceal your desk in a fitted cabinet
Another option that will ensure that the desk set-up doesn't intrude too much in a living room or dual-purpose space is to opt for a hideaway desk. Conceal a desk inside a cupboard or fitted wardrobe idea. You'll have enough space for a pull-out desktop and storage, but the beauty is that everything can be hidden away behind closed doors at the end of the day.
Hideaway desk options range from off-the-peg cupboard and desk combinations, to pricier built-in options that can be tailored to fit room specifications. These may include lighting and add-on storage elements. Alternatively, if your home has a large cupboard that could accommodate shelves and a pull-out desktop, it's possible to convert it yourself with a little work.
16. Opt for a mix-and-match desk
Put together your own bespoke arrangement if you can't find a desk that meets your specific needs. Ikea has a range of off-the-peg office buys that include filing units, cabinets and trestle bases that can be mixed and matched in a combination or configuration that suits. You could even look at a clever Ikea hack to achieve your perfect solution.
Worktop is sold by the metre, allowing you to create a desktop to the size required, whether that be neat and compact or an extra-wide desk arrangement.
17. Stay stylish with a discreet desk in a shared space
If all that's required is desktop space for occasional working, then a stylised arrangement won't ruin the aesthetic of a living room the rest of the time. A stack of floating shelves, one above the other, creates a wall of storage. It doubles as a display space with papers and office bits hidden neatly away in smart box files. Then, just pull up a chair for the perfect laptop landing spot when it's time to get down to some work.
18. Squeeze a desk into an alcove
Make use of an empty alcove idea or a tight nook if you're needing to set up desk in a spare room that also doubles up as a guest bedroom. A narrow, floating desk won't protrude into the room too much. And it can do double duty as a mini dressing table with the addition of a wall-hung mirror.
Opt for a colour scheme in shades of blue, soft grey and blush. This creates a calming mood that will aid creativity when working but be restful enough for a good night's sleep.
Q&A
What should I have on my home office desk?
'Put away any non-essentials and prioritise what you have out on your desk,' says Vicky Silverthorn at Youneedavicky. 'Is it something you use frequently or only occasionally? I archive anything that I don't need to put my hands on daily, such as paperwork and equipment, so that only essential items are out and things I use less frequently are put away.'
'And make sure everything has a home - so tidying is something you do almost without thinking about. Desk tidies are useful if they suit your belongings, but not if they're too small and fiddly. And don't have excess supplies, bulk buying just creates the need for more storage.'
How can I make my home office look good?
'Change the scenery,' says Vicky. 'Clear your work space at the end of each day. If you don't have a designated office and your desk is in a living room, change its look by putting a plant on top, or perhaps a scented candle or vase of flowers, something to symbolise that work time is over.
Get the Ideal Home Newsletter
Sign up to our newsletter for style and decor inspiration, house makeovers, project advice and more.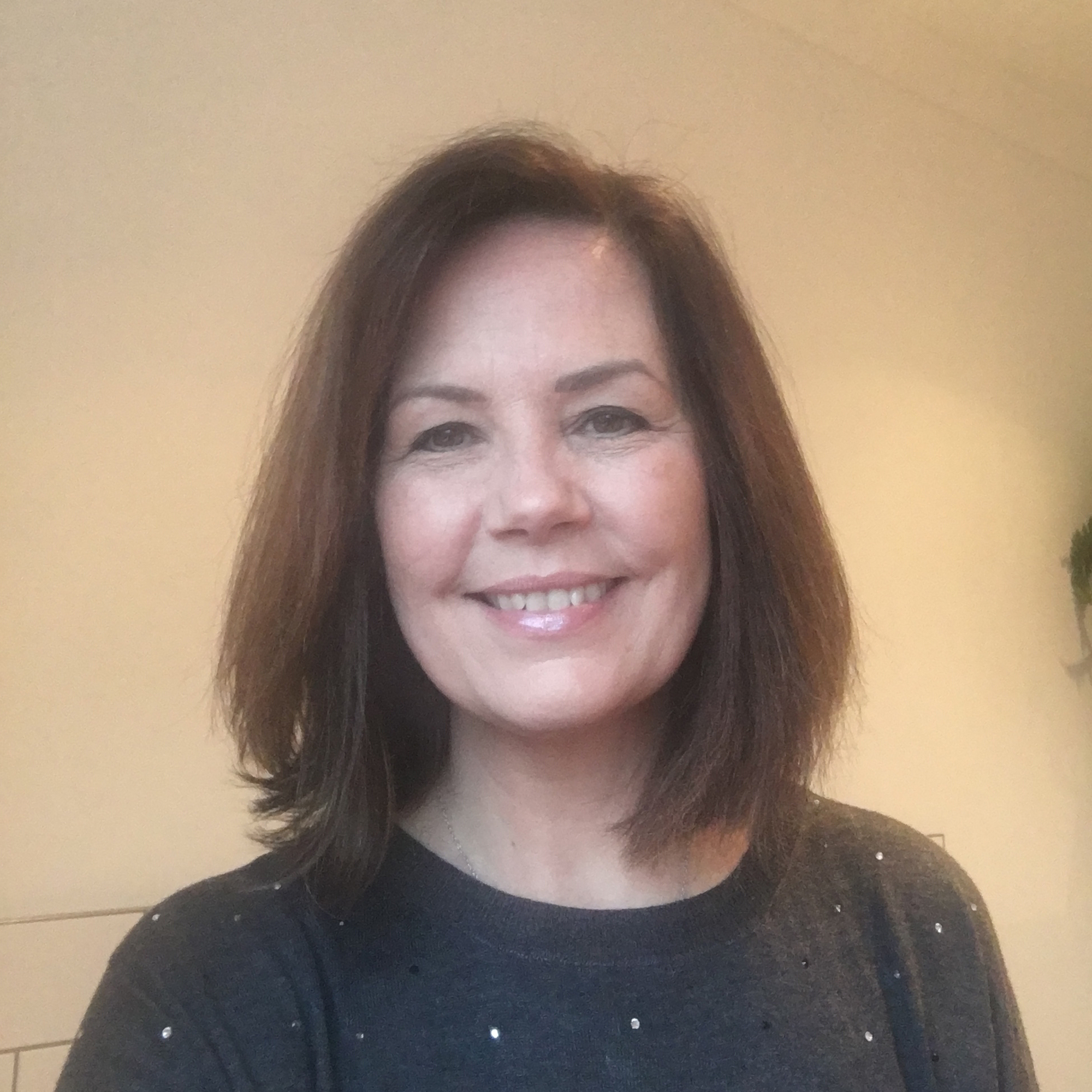 Lisa is Deputy Editor of Style at Home magazine and regularly contributes to sister title Ideal Home. She has written about interiors for more than 25 years and about pretty much every area of the home, from shopping and decorating, crafts and DIY to real home transformations and kitchen and bathroom makeovers. Homes and interiors have always been a passion and she never tires of nosying around gorgeous homes, whether on TV, online, in print or in person.