Are patio heaters expensive to run? We've got the facts and figures you need to know
It's clear to see that one type is cheaper than the other...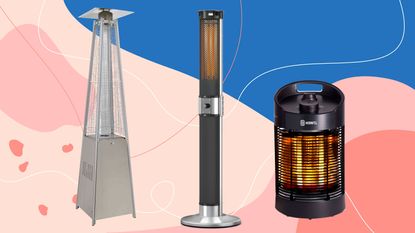 (Image credit: Future)
Although the sun is still shining (for now), there's no doubt about the fact that the weather is changing. Not only are the mornings getting darker, but we're starting to feel a crisp chill in the evenings. And while you could start thinking about battening down the hatches and putting your garden furniture in the shed until next summer, why would you do that?
Just because it's getting a little chillier doesn't mean that you need to lock yourself in the house. By investing in one of the best patio heaters, you can spend even more time enjoying the delights of your garden. And after working so hard to bring your garden ideas to life, we don't blame you for wanting to spend even more time out there.
But we understand that running another appliance could make you worry about rising energy prices, which is why we decided to ask the experts how much it really costs to run a patio heater. Are patio heaters expensive to run? We've got the figures you need to know.
Are patio heaters expensive to run?
'Patio Heaters have become a real favourite in our gardens recently. Not only are they budget-friendly, but they're so easy to use and maintain, too,' says the Buying Manager for Garden and Seasonal at Homebase.
Nevertheless, how much a patio heater costs to run completely depends on the type of patio heater you have. The most common types of patio heaters are gas and electric, so we've got the low-down on how much these two types of patio heaters will set you back.
Gas patio heaters
Every gas patio heater will require gas, but the gas canister needed will vary depending on the brand of the specific heater you buy. This means that it's hard to settle on a number of how much it will cost you to run.
Homebase claims that a 10kg canister of Propane gas will last just under 14 hours. So, if you were to use a patio heater for two hours every night for seven days, it'll last you just one week. At the time of writing, a 10kg gas canister from Flogas will set you back £56.99.
By this maths, it'll cost you around £4 an hour to keep a gas patio heater running. Of course, this is all relative, and dependent on your specific requirements.
But an important nugget of information to mention is that gas canisters are more expensive when you buy them brand new. Many retailers offer refill discounts, which allow you to return your empty canister and walk away with a new one at a cheaper price.
Electric patio heaters
Although we'd love to give you an exact figure of how much electric patio heaters cost to run, that's just not possible. Ultimately, this is determined by the current electricity unit price, the specific settings used, and the wattage of the heater.
However, it's generally suggested that electric patio heaters will cost you anywhere between £0.20-1.00 per hour to run. And the smaller the heater, the less it will cost to run.
Based on an electricity unit price of 34p per kWh, a 600W electric patio heater should set you back around 20p per hour. However, a 2000W patio heater will be much more expensive, at 68p an hour.
Are there any cheaper alternatives?
In the grand scheme of things, patio heaters aren't too expensive - especially as you'll probably only use them for short bursts at a time rather than prolonged periods. However, that's still money you might not want to spend. That's why we want to showcase some cheaper outdoor heating ideas if you still want to keep warm in your garden without emptying your wallet.
Chimineas:
Chimineas are a popular addition to gardens, adding an alfresco flair to your outdoor space. And they're not too expensive, either. It's easy to find a stylish and practical chiminea for under £100 - including this La Hacienda Colorado Steel Chiminea from B&Q, which comes in at just £52.
From there, all you need is some kindling and firewood. You can even buy this cheaper in bulk and store it in your shed or garage so you always have some on hand.
Fire pits:
We love a fire put at Ideal Home, and the best fire pits can transform a garden in seconds. Of course, a built-in fire pit will cost you more in installation and gas than a portable fire pit, which is why it's best to opt for a portable one if you're looking to save money.
And when you've bought your fire pit, you're set. As long as you have some firewood to burn, you can run your fire pit for as long as you need to without worrying too much about the price.
Electric blankets:
'You could try an electric blanket instead, which will only cost around 24p an hour if you don't mind snuggling up,' says Dave Sayce, housing expert and founder of Compare My Move. And while the best electric blankets won't light up your garden the way a fire or a heater would, they're still multi-purpose.
Yes, electric blankets can be used anywhere you like - no matter whether you want to add another layer of warmth to your bed, want to snuggle up on the sofa, or take it outside for a night of stargazing.
FAQs
Do patio heaters use a lot of electricity?
Compared to wood-fired outdoor heating options, patio heaters do use a lot of energy. However, this is all relative - and completely dependent on the type of electric heater you have, how often you use it, and the wattage of the electric heater.
Although an electric heater could cost as little as 20p an hour, it could also cost you over £1 an hour. So, it's always best to check the wattage before you purchase an electric heater.
What are the disadvantages of patio heaters?
While there are countless advantages of having a patio heater, there are some major disadvantages that come with these heaters, too.
Disadvantages of gas patio heaters
- They're often much larger than electric heaters or alternative outdoor heating options such as chimineas or firepits. This makes them difficult to store.
- The gas needed to run gas patio heaters is not a renewable energy source.
- They often take longer to heat up.
Disadvantages of electric patio heaters
- They have to be plugged in, which means that you're limited on where you can place an electric patio heater in your garden.
- Although many electric patio heaters claim to be waterproof, it's never a good idea to leave an electric patio heating running in the rain.
Whatever you end up using, though, you need to care for it properly. 'It's important to check and clean your choice of outdoor heater frequently, especially as we move into the Autumn months,' warns Mairi Devlin, Head of Buying at B&Q. 'Dirt and debris from the weather could affect the heater's functionality and cause rusting, so regular cleaning is needed so you can enjoy it for years to come.'
Which type of heater is cheapest to run?
When you look at the current figures, an electric heater is cheaper than a gas heater. However, if you're committed to adding a patio heater to your garden, it's important to realise that the running costs aren't everything.
You also need to consider the overall cost of the patio heater itself, as well as the pros and cons of each type of heater. Then, weigh up your requirements and go from there.
Get the Ideal Home Newsletter
Sign up to our newsletter for style and decor inspiration, house makeovers, project advice and more.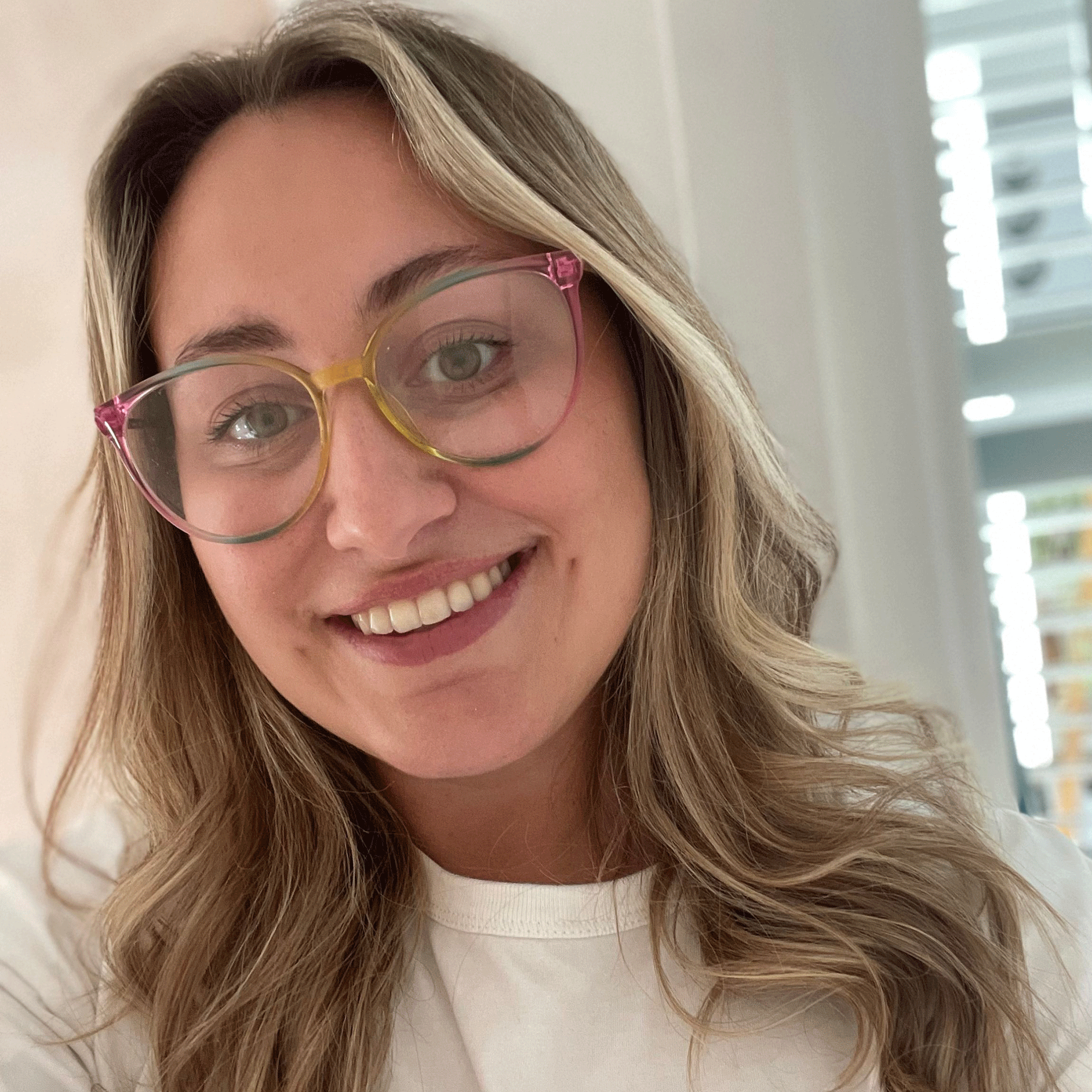 Lauren Bradbury is a freelance writer and major homes enthusiast. She graduated with a Bachelor's degree in English and Creative Writing from the University of Chichester in 2016, before dipping her toe into the world of content writing. After years of agency work, writing everything from real-life stories to holiday round-ups, she decided to take the plunge and become a full-time freelancer in the online magazine world. Since then, she has become a regular contributor for Real Homes and Ideal Home, and become even more obsessed with everything interior and garden related. As a result, she's in the process of transforming her old Victorian terraced house into an eclectic and modern home that hits visitors with personality as soon as they walk through the door.