The 'closing shift' is the tactic cleaning experts all agree is the easiest way to maintain a tidy home
It could be the hack you need for keeping your home clean and clutter-free on a regular basis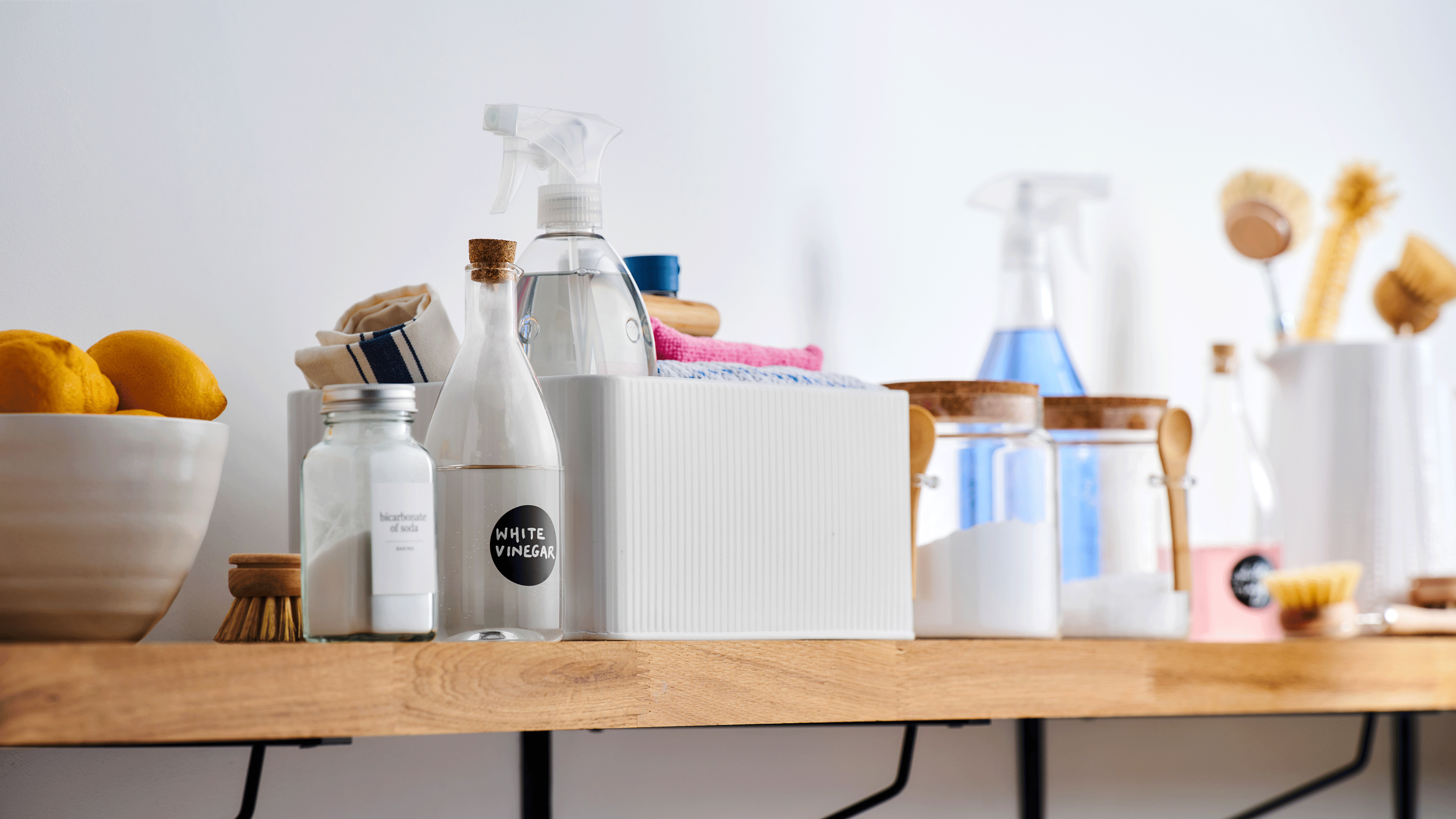 (Image credit: Future PLC / Phil Barker)
Keeping our homes clean, tidy and clutter-free can often feel like a daily battle. Just as soon as we've finished addressing one mess, food spill, or pile of washing, another pops up right in its place. It can feel like the cycle never ends!
However, a technique called the nightly 'closing shift' clean could finally put an end to this vicious cycle. The concept isn't actually all that new; the idea of a 'closing shift' simply refers to a nightly tidying and cleaning routine - think whizzing around with your best vacuum for a quick clean and wiping down surfaces.
If you're not sure you can summon up the energy at the end of the day for a closing shift, we asked the experts to explain why it could be a revolutionary addition to your cleaning routine.
What is a 'closing shift' clean?
The mention of a 'closing shift' began circulating (as many ideas often do) on social media earlier this year, specifically TikTok.
It all stems from the idea of working an actual closing shift in either retail of hospitality. As such, it centres around the idea of the final employee 'on shift', who does all the necessary tasks for the early bird the next day to be able to open easily the next day, with no problems or messes to address before getting started.
And people, specifically TikTokers, have adapted this idea as a way of re-imagining their own evening clean, so that they don't have to deal with any mess in the morning to start their day.
Camilla Lesser, Development Manager at Essential Living says,' A 'closing shift' clean, a term popularised on social media, refers to resetting your home in the evening before going to bed, and it can be a great way to maintain an organised and clutter-free space.'
In the videos, influencers are often seen doing a list of small daily tasks in one fell swoop before winding down for the night – such as washing up, wiping down kitchen counters, putting away any dry washing, and setting out clothes for the next morning.
It may sound simple, but home declutterer and organiser Hester Van Hien, of Tidylicious, says that, unlike the viral TikTok cleaning hacks to avoid, a closing shift clean can be a super helpful way to approach and reframe your cleaning routine.
'When it comes to housework, I think little and often is the way forward for many people,' she says. 'And a 'closing shift' in the home is a great example of tidying and cleaning little and often.'
Camilla agreed, explaining that one smaller clean at the end of the day can be a great way to keep on top of mess. 'This cleaning tactic is perfect for those who find tackling housework in one big task overwhelming, and for busier households more prone to mess,' she says.
As well as providing an easier way to achieve a (somewhat) consistently clean home, those who use this system explain that this practice can be just as important for their mental health as it is for the cleanliness of their home. After all, everyone hates waking up to a mess, don't they?
How long should a 'closing shift' clean take?
Camilla notes however that a 'closing shift' clean shouldn't be too overwhelming. In fact, you needn't spend too long on your 'closing shift' duties - most experts insist that just 20-30 minutes is all it takes to make a real impact. You may want to make yours even shorter than that, even just 5 minutes can make a difference.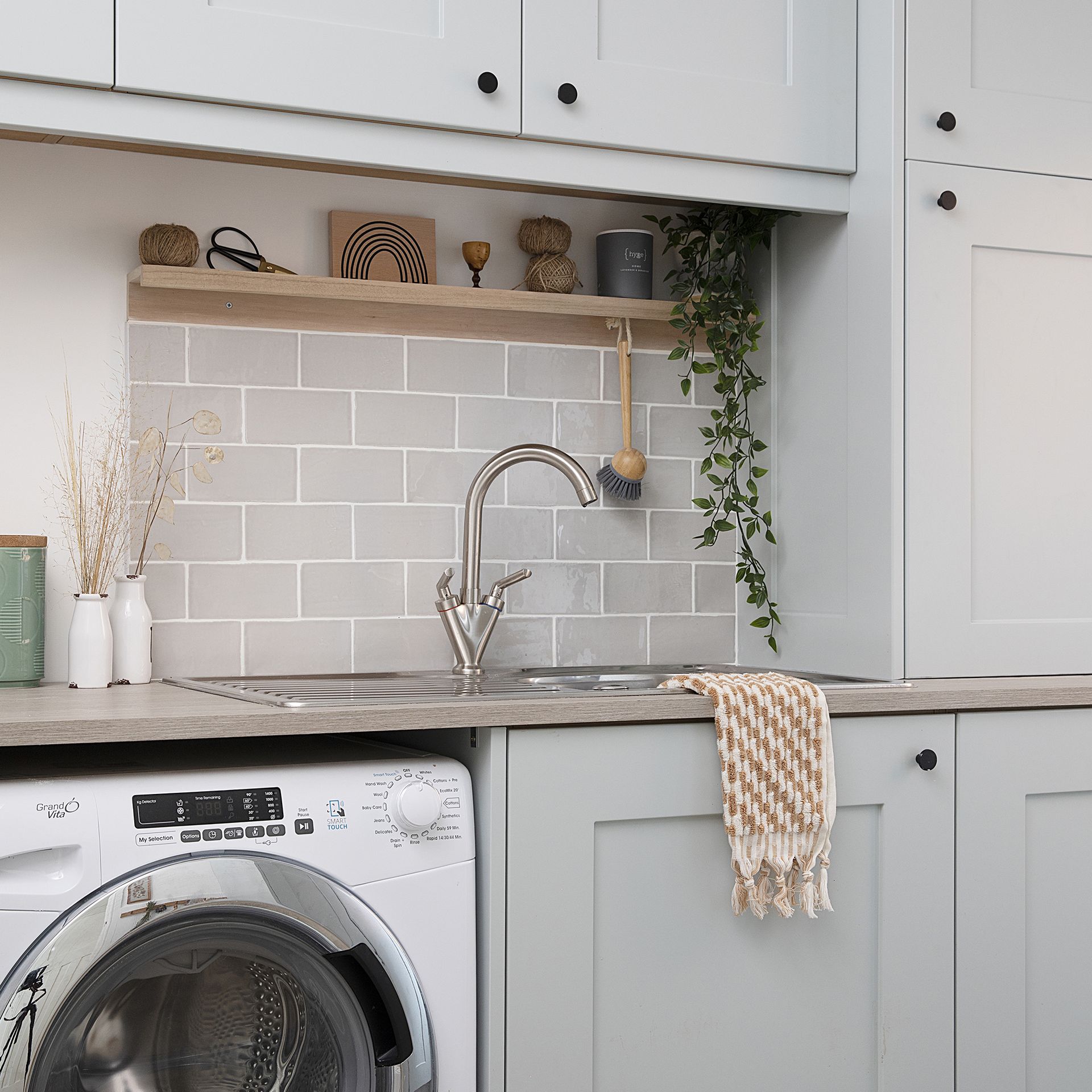 'It is important to remember that an end-of-the-day, closing shift spruce is maintenance, not a deep clean,' Camilla says. 'The key to the closing shift is small, simple tasks achievable in the small window of time after turning off the TV and going to bed.'
As mentioned, most 'closing shift' cleans often focus on the kitchen, which tends to get the messiest after an evening of cooking. However, yours might also focus on tidying up your working-from-home space, ready for the next day, or restoring order to your kid's toy storage ideas after a day of play.
'If done nightly though, even this short routine can limit the build-up of mess and make tidying your home much more manageable,' Camilla points out.
The best time to do a 'closing shift' clean
Whilst most cleaning shift cleans are done right before heading to bed, Hester suggests considering whether it might be helpful to bring your evening cleaning further up in your nightly schedule.
'If it works for you, I recommend considering bringing your 'closing shift' routine forward slightly, from just before bedtime to earlier in the evening,' she says. 'The reason being, by the time you want to go to bed, you might not have the energy and willpower to do your 'closing shift' routine.
'You're much more likely to still have the energy and willpower just after dinner, or once the children have gone to bed.'
Get the Ideal Home Newsletter
Sign up to our newsletter for style and decor inspiration, house makeovers, project advice and more.
Amy Hunt is an experienced digital journalist and editor, now working in a freelance capacity specialising in homes and interiors, wellness, travel and careers. She was previously Lifestyle Editor at woman&home, overseeing the homes, books and features sections of the website. Having worked in the industry for over eight years, she has contributed to a range of publications including Ideal Home, Livingetc, T3,Goodto, Woman, Woman's Own, and Red magazine.