7 ways you can clean with denture tablets – why they're my new cleaning must-have
We were utterly surprised at the results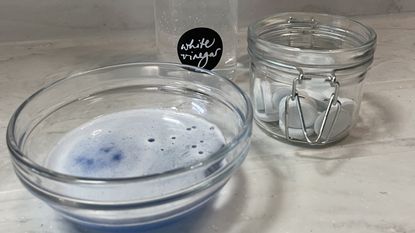 (Image credit: Future / Heather Young)
We have a little cleaning hack up our sleeves that you're going to want to stay around for because it involves an unexpected pickup you may be familiar with, and it's easily become my new cleaning must-have.
Even though we've already built up quite the roster of the best cleaning products, we'll never be one to back down from testing out a new cleaning hack – and this time we tested denture tablets (yes, you heard us right) and we were utterly surprised.
If you're looking for an effective and affordable cleaning product, you can pick up a pack of 30 denture tablets at Boots for as little as £1, or we used the Steradent denture tablets that you can pick up from Amazon and most supermarkets.
7 ways you can clean with denture tablets
1. Unblocking a drain
I know many of us can attest to the fact that the worst part of cleaning a stainless steel sink is tackling the drain. This trick makes unblocking a kitchen sink a little more pleasant.
For this hack, all you need is to put one denture tablet on top of the drain, drench it with boiling water and watch it do its magic.
For a more stubborn job, simply use more denture tablets. This doesn't only work in kitchen sinks but also helps unblock a clogged shower drain.
2. Cleaning the sink or bath
If you're taking the time to clean the drain, it's best to show some TLC to the sink or bath itself. Simply fill with water and then pop a denture tablet or two in.
Let it sit for 20-30 minutes then rinse it out. It's definitely a trick worth considering when you next clean your bathroom.
3. Cleaning oily tupperware
Trying to successfully clean oily tupperware without making a strenuous effort can quite a hard feat. Sometimes, the grease just won't budge. However, you'll be happy to hear that denture tablets really do the trick for this.
Simply fill your tupperware with warm water and pop a denture tablet into the container. Leave it overnight or as long as you can. Rinse and then clean as usual.
We were pleasantly surprised how well this one worked.
4. Cleaning a stained mug
We're partial to our morning brew, so it'll always be a yes from us for tea or coffee. However, should you be one to leave your drink sit there for longer than necessary, you may end up staining one of your favourite mugs.
Fill the mug up with boiling water and then pop in a denture tablet. Let it sit overnight or as long as you can and rinse and wipe down as usual. We think this one turned out pretty good too.
5. Certain kinds of jewellery
Did you know that denture tablets work on certain kinds of jewellery too? Do note that it only works on hard stones (like diamonds), platinum, and gold jewellery.
Pop your chosen items in a little bowl filled with water and throw in a denture tablet. Leave it to sit for 20-30 minutes, rinse with cold water and dry with a cloth. Take the time to use your cloth to almost buff the jewellery so your favourite items can regain their gleam.
6. Refreshing the toilet
Denture tablets also work great to quickly refresh your bathroom by just throwing one into the toilet bowl if you're short on time and have guests over, for example. It really does the trick.
7. Cleaning enamel cookware
We're fans of enamel cookware, especially when it comes to shopping for the best cast iron cookware – but the light colours can often be a pain to clean as they're so prone to staining. But of course, we wanted to see whether denture tablets could help brighten our cookware again.
Fill the pot with hot water and drop a denture tablet or two inside. Let it sit for 20-30 minutes then go in with circular scrubbing motions with a cloth or sponge. Rinse and dry.
Did we manage to tempt you into trying one of these cleaning tricks for yourself? Denture tablets have easily climbed the ranks in my go-to cleaning bits now.
Our favourite part of trying out these hacks was definitely watching the denture tablets fizz, it's no wonder we were quite literally here all day.
Onto the next cleaning hack, we go.
Get the Ideal Home Newsletter
Sign up to our newsletter for style and decor inspiration, house makeovers, project advice and more.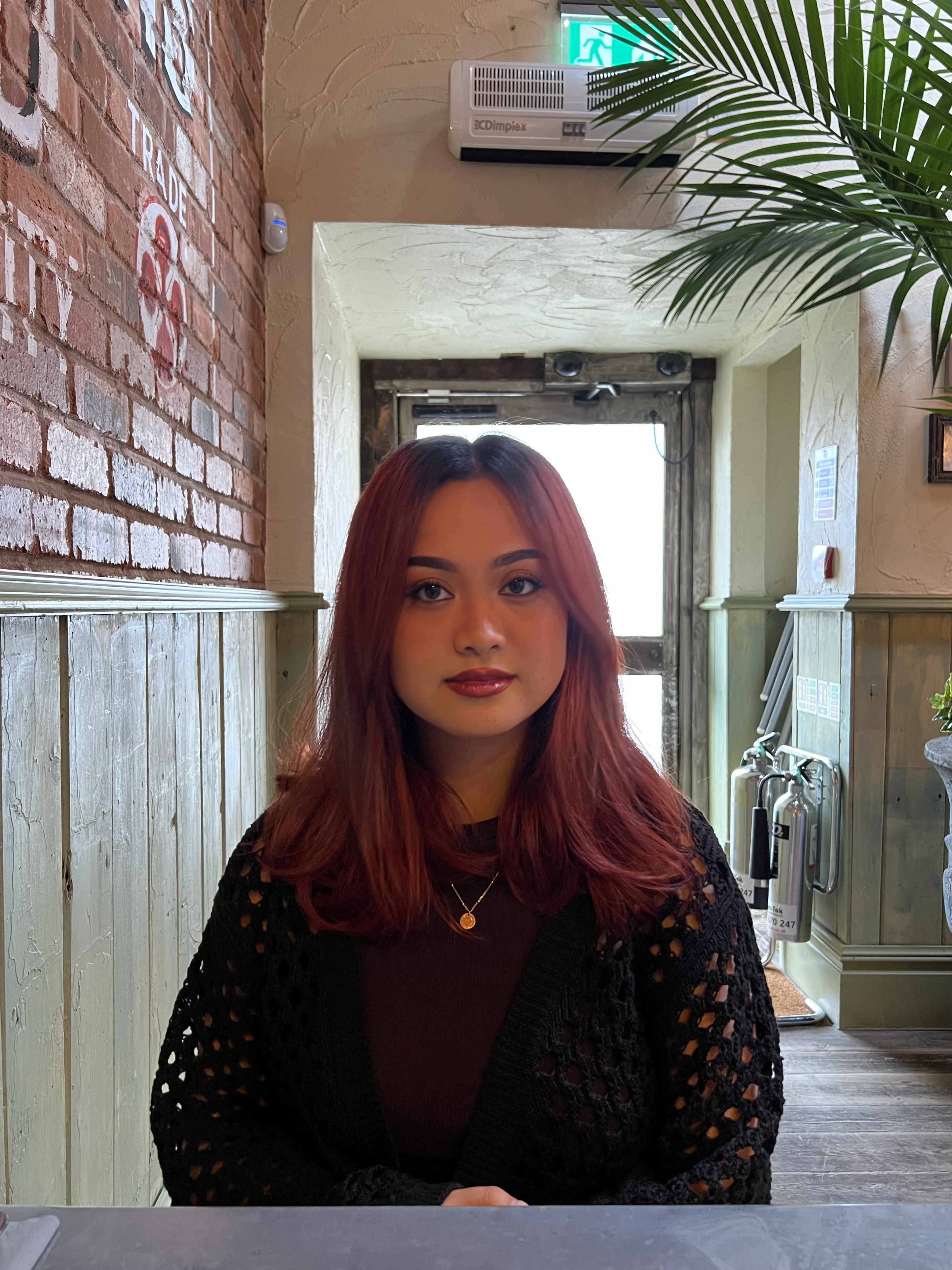 Jullia Joson is Ideal Home's Junior Writer. She's always loved all things homes and interiors, graduating with a bachelor's degree in Architectural Studies from the University of Nottingham in 2022. Previously, she was an Intern Editor for ArchDaily. Now focused on news stories, Jullia can be found down the TikTok and Pinterest rabbit hole scrolling through any new and upcoming trends, hacks, and home inspiration.