Can you have an island in a small kitchen? Experts reveal the minimum space you need for a kitchen island
Kitchen experts share some hard numbers to help you work out whether a kitchen island could fit in your kitchen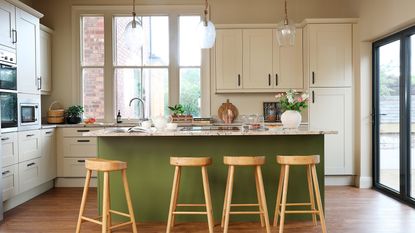 (Image credit: Future PLC / Katie Lee)
'Can you have an island in a small kitchen?' is a common question we discuss at Ideal Home when planning our own kitchen makeover projects. Most of us on the team are not blessed with a large and perfectly shaped kitchen space - small, narrow, and awkwardly shaped are the more natural buzzwords we'd use to describe our kitchens.
A kitchen island is a very desirable addition to any kitchen, it can instantly make a cooking space look bespoke and expensive, plus it offers extra storage and counter space. Adding one to a small kitchen idea can be tricky, but that doesn't mean it's impossible.
If like us you are determined to work out the limits of small kitchen island ideas, we spoke to the kitchen experts to find out the specific measurements of how much space you need to squeeze one into your kitchen. We must say their advice was music to our ears.
Can you have an island in a small kitchen?
A kitchen island can be installed in a small kitchen but it depends just how small it is. So if you are an owner of a small cooking space, then do not despair. Let the kitchen renovation in Lancashire with homeowners determined to fit an island into their long, narrow kitchen be an inspiration to you.
What is going to be key is whether you can have enough space around the kitchen island for easy and safe movement. That will determine whether your kitchen island idea can become a reality.
This measurement is quoted at between 80 and 100cm, according to our experts. 'Those who are planning on having appliances like the dishwasher on the island need enough clearance to comfortably pull it out, that's usually 1 metre between the island and kitchen cabinets,' says Al Bruce, founder of shaker kitchen manufacturer Olive & Barr.
'Those who aren't planning on appliances can get away with a slightly tighter space of 80cm. This is ideal for those lusting after a kitchen island but thought it wasn't possible because of their compact or awkward-shaped kitchen.'
What's the minimum size for a kitchen island?
As for the minimum size of the island itself, Richard Davonport, managing director at Davonport, says, 'It isn't just about the size of your island but also what functionality it needs to have as this also dictates the right size.' This goes back to having appliances like a dishwasher built into the island and having enough space to use them.
He adds, 'As a minimum guide, a kitchen island should be at least 1.2 metres long by 0.6 metres deep.'
Similarly to considering appliances, seating is another element that needs to be factored in. 'When planning for a kitchen island, especially for bar seating, proper measurement is imperative,' advises Dawn Filkins, head of creative at Smile Kitchens. 'When designing seating around an island, the minimum width per person should be 60cm with 10cm on either side and knee space should not be forgotten either. Ensuring there is no less than 30cm of depth beneath the island will avoid bashed knees.'
Small kitchen island alternatives
There is so much to consider. But if your kitchen space doesn't allow for a built-in kitchen island, there are ways around it by placing alternative (and smaller) solutions in the island's place. Like a harvest table for example.
'A harvest table or bakers tables are great options for those who are tight on space as they can easily be positioned around the kitchen to suit the task in hand,' Al points out. 'Perfect for smaller kitchens, harvest/butchers tables come with a range of creative storage solutions, such as built-in chopping boards, oak slat shelves and easy-access drawers, as well as wooden worktops for that extra counter space.'
Wayfair has a great selection of butcher block tables with small footprints, alternatively, B&Q and Amazonhave kitchen trolleys that will help you mimic that kitchen island look on a smaller scale.
Sometimes all you need to do is to get creative with the task at hand.
Get the Ideal Home Newsletter
Sign up to our newsletter for style and decor inspiration, house makeovers, project advice and more.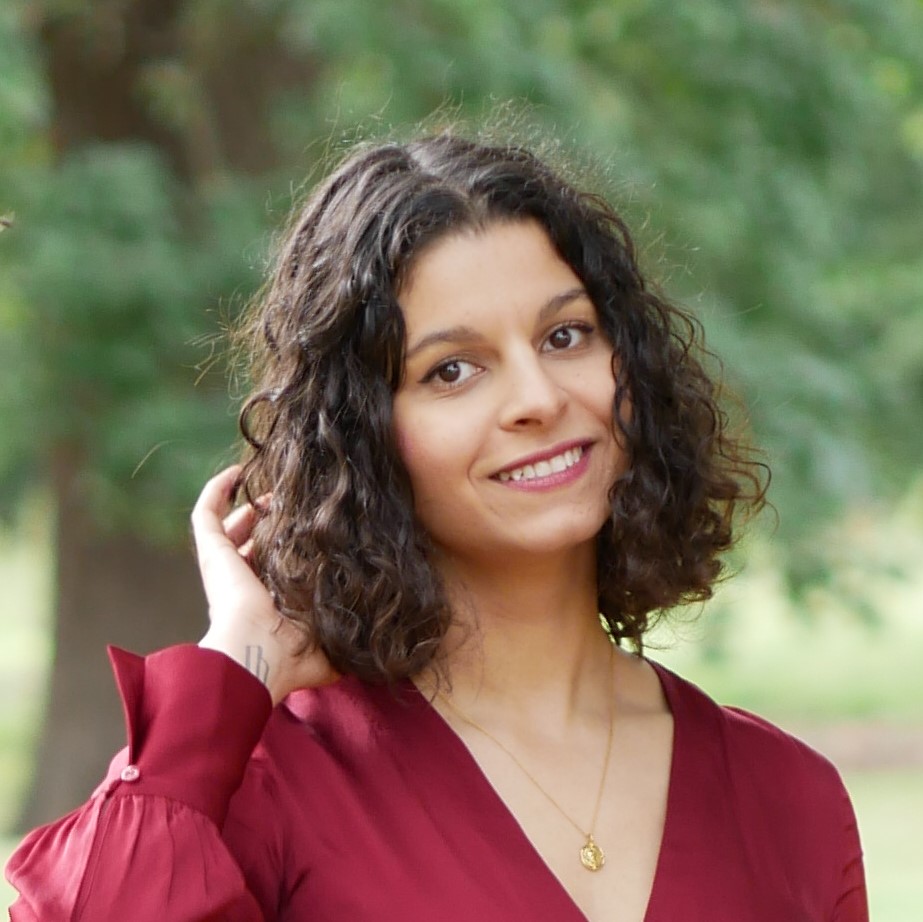 Sara Hesikova has been Ideal Home's News Writer since July 2023, bringing the Ideal Home's readership breaking news stories from the world of home and interiors. Graduating from London College of Fashion with a bachelor's degree in fashion journalism in 2016, she got her start in niche fashion and lifestyle magazines like Glass and Alvar as a writer and editor before making the leap into interiors. She feels the two are intrinsically connected - if someone puts an effort into what they wear, they most likely also care about what they surround themselves with.