Kitchen layouts – everything you need to know about arranging the perfect space
Choose a kitchen layout that is both functional and aesthetically pleasing with our essential guide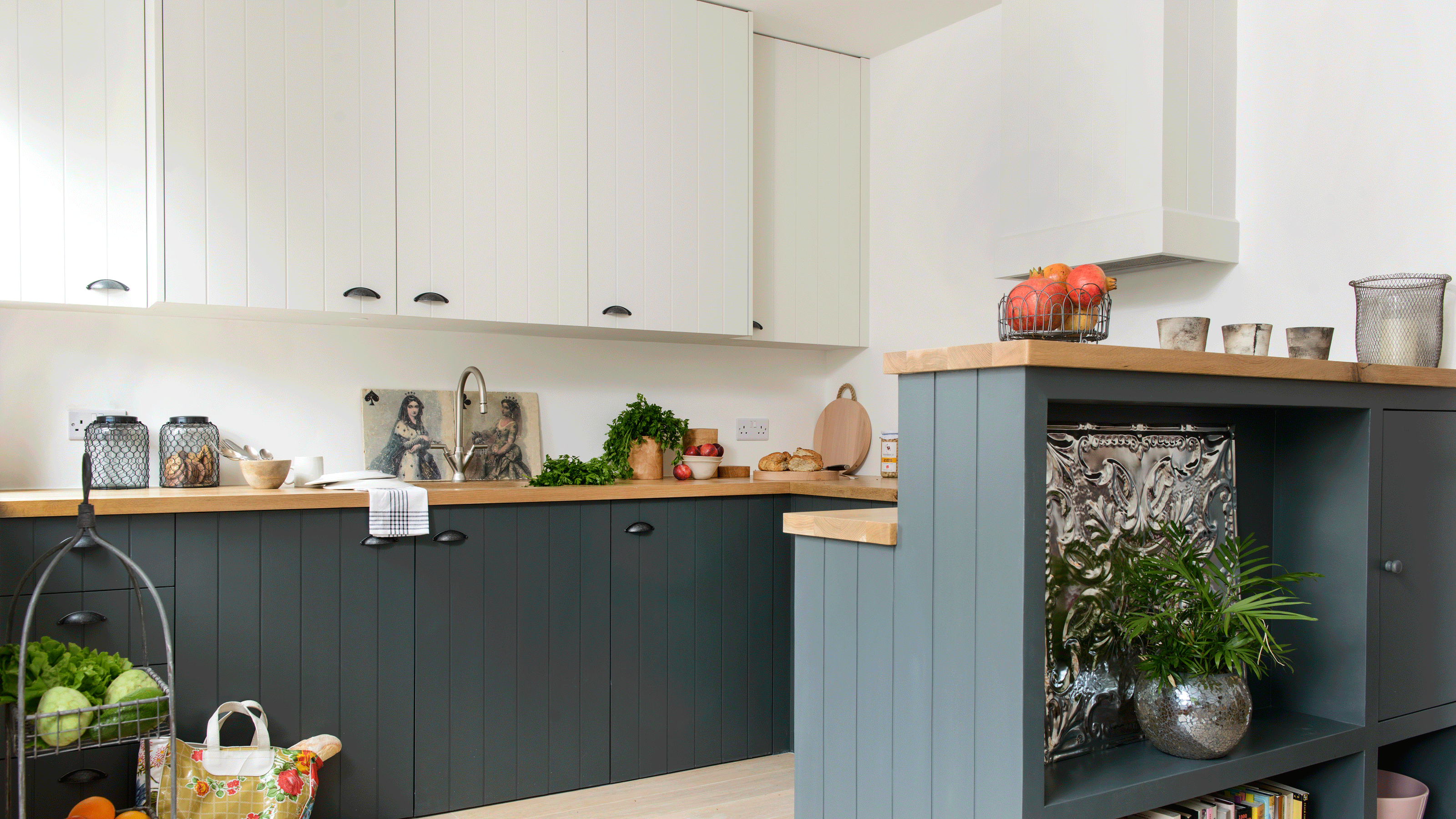 (Image credit: Future PLC )
The kitchen layout will ultimately make or break the room, both in terms of its functionality and its aesthetic. That's why it's so crucial to get to know the most common kitchen layouts and pick the right one for your home.
The kitchen has grown from a single-purpose room to a multifunctional space, that needs to accommodate various activities throughout the day. You might want to combine cooking and prep areas with dining and living zones, and have a designated office or homework space too. Whatever your kitchen needs to be it is essential to understand the basic principles of the common kitchen layouts and choose the best kitchen ideas for you.
'The layout you choose will determine the success of your kitchen – you don't want a kitchen that will be 'lost' in a large space or one that has too many features crammed into a smaller room,' says Design Director Tom Howley.
Even if you're working with small kitchen ideas, you can select a design layout that optimises your space to serve multiple purposes at once. Good kitchen layouts aren't determined by their size. They simply make the most of the available space and keep everything well-organised, with the most regularly used items to hand. They help everything that happens in the kitchen flow smoothly, and they look good while doing so.
Kitchen layouts - everything you need to know
We've created this essential guide for you to refer back to in your kitchen planning stage. Full of expert advice and helpful info, it will help you understand everything you need to know about kitchen layouts, without overcomplicating it. Whether your priority is being able to socialise while you prepare dinner or keeping little ones at bay while you cook, you'll be able to achieve this by choosing the best kitchen layout for you.
How to plan a kitchen layout
If you're wondering how to plan a kitchen layout, the priority should always be to create a layout that suits your needs. 'Consider the flow of traffic, the regular pattern of usage,' says Mark Mills, Managing Director, Mereway Kitchens. 'How many people are there in your family? Do you have toddlers or teenagers? Do you want to be able to keep an eye on the children as you cook? The answers to these questions will help determine the layout and flow of your kitchen.'
The size and shape of the space will also play a major role when planning your kitchen layout. But whether you're working with a big or small kitchen, it's useful to keep in mind the concept of the 'working triangle'.
This kitchen triangle - sometimes referred to as the 'golden triangle' - is a design rule based around the three main appliances in the kitchen: the fridge, the hob and the sink. The aim is to place these on the three points of a triangle to minimise effort and walking distance between them.
This approach works with most kitchen layouts, and allows you to move around the space ergonomically with minimal obstruction when completing your kitchen tasks.
Alternatives to the working triangle
The working triangle is a useful guideline for kitchen layouts, but you don't have to rigidly stick to it if you don't want. 'Designers will often use the working triangle as a starting point, then build defined zones depending on your lifestyle and individual family needs,' says Tom Howley.
Organising your kitchen in terms of working 'zones' is a helpful alternative. 'Having specific areas within the kitchen for cooking, washing up, entertaining guests, or even for children to do homework, means the room will function really well,' says Richard Davonport, Davonport Kitchen & Home. 'All areas will have a specific purpose and there won't be any dead space.'
Envision how the kitchen is going to be used day to day, and you can create zones from there. Some examples include:
Emptying the dishwasher - store your crockery close by
Making breakfast - keep all your breakfast things together
Preparing meals - utensils, chopping boards and bins in pull-outs under the worktop
Cooking - store pots, pans and utensils in a drawer near the cooker with bottles of oil and spices in a pull-out close by
Cleaning - keep materials for cleaning close to the sink
How do I control the flow of people in a kitchen?
The working zones may be crucial, but the movement of people around the kitchen space as a whole also needs careful thought. The main aims are to keep children away from danger spots and stop guests from getting in your way.
Look at placing the fridge at the threshold so children can access drinks and snacks without straying into your path. In open-plan kitchens, make sure the route through from the entrance to the garden is unobstructed and think about how best to direct your guests to seating areas.
In the early stages of planning, consider where the walls are positioned, as these will divide the kitchen into sections most clearly. 'Or you can always include a room divider, such as a half-height wall or storage unit, to help screen off certain areas,' advises Scott Nicholson, Managing Director, Chamber Furniture.
You can also try changing decor to demarcate separate dining, lounging, cooking and office areas. 'This can be achieved by using different floor finishes, paint colours and lighting in each of the zones,' says Robert Burnett, Head of Design, Holloways of Ludlow.
What to do if your kitchen isn't a standard shape
You might be working with a kitchen that isn't a standard shape or layout. Smaller kitchens may have limited wall space, others have sloping ceilings, or you may have tricky features to work around such as pillars or numerous entrance doors.
This is why the planning stage of kitchen layouts is crucial. Designers will have experience working with all sorts of unique spaces, and they'll be able to help you figure out the best layout for you.
'Often, it's not possible to get rid of structural pillars, but sometimes you can move them, and even shifting by half a metre can have a huge impact in some rooms,' says Scott Nicholson. 'You can convert anything into a positive feature if you deal with it imaginatively. For example, a pillar could be transformed into an island and create an interesting architectural feature.'
Bespoke designs may be more costly, but they'll certainly be effective at creating the layout you want. They'll help you make the most of the space you're working with. For example, if your property has curved walls, you could create a quirky kitchen layout by fitting your cabinets so that they follow the curves.
The four basic kitchen layouts
The four types of kitchen layouts to be aware of are the galley/ parallel layout, the island layout, L-shape, and U-shape. Each one has different design advantages, and it's worth understanding the basics of each if you're wondering which is the best one for you.
Galley/ parallel layout
What is it? Named after the diminutive ship's kitchen, the classic galley kitchen has one single row of units, while the double galley has two, running parallel.
Why choose it? 'This layout can be ideal for homes with long, narrow kitchens where storage and appliances can be banked across both walls, leaving a corridor in the middle,' says designer Tom Howley. 'Galley kitchen layout ideas often provide ample worktop space for cooking and generous storage opportunities maximising every inch of space.'
Design tips Try to separate the cooking zone from the wet area with a length of worktop in between – the worktop in total should be at least three metres long. Aim for at least 1.2m between facing doors and include an efficient triangular cooking zone with the fridge on one wall and the sink and hob opposite (or a variation on this theme).
If space allows, it's best to avoid having tall units which might accentuate the narrow space. For the same reason, stick to paler colours to help keep the room light and airy. Be careful not to install too many cabinets, as this will make the room feel cluttered.
Island layout
What is it? Probably the most popular kitchen element of recent years, there are plenty of kitchen island ideas to choose from to suit your space. An island sits in the centre of a room, with worktops on the surrounding walls.
Why choose it? 'A kitchen island makes the most of the central part of your kitchen, bringing new, elegant storage opportunities and flexible dining options,' says Tom. 'By centralising cooking or preparation areas, it makes the kitchen much more sociable, allowing the chef to talk to others as they get dinner ready instead of standing with their back to family and friends.'
Design tips The opportunities with a kitchen island are endless; you can incorporate a hob and sink as well as a dishwasher, wine cooler and recycling bin. It helps to position 'working' elements along one side of your island so you don't waste time constantly walking around it.
Consider adding a worktop overhang to create a breakfast bar seating area, or a stepped-down surface for an informal dining table.
Make sure there's at least one metre between the island and all the cabinetry surrounding it, so that you can open all doors and drawers. 'Most people allow 900mm between a wall run of cabinets and an island,' says Nicholas Goldman, Managing Director, Goldman and Rankin. 'However, it should really be 1,100mm minimum to create a spacious feel, especially if you have more than one cook in the kitchen, so you can move past each other with ease.'
L-shaped layout
What is it? A truly versatile design, the L-shaped kitchen comprises two runs of cabinets at right angles along adjacent walls.
Why choose it? 'This is a really popular design, particularly in smaller kitchens, as you can create a very neat working triangle with the three critical elements of cooking area, wet zone and fridge/larder being quite close together,' says Simon Collyns, Marketing and Retail Director, Symphony Group. 'This means that all the practical necessities are within easy reach.'
Design tips Make sure there's enough space in between each area and consider installing a bank of built-in appliances on one side for ease of use and a streamlined effect.
The best ergonomic kitchen layouts place has the hob on one wall, and the sink and fridge on the other, but make sure there is adequate workspace between these elements. This can be an efficient layout for one cook, but two may find themselves under each other's feet – you could include an extra prep sink to ease the pressure.
If space allows, you could also place a small dining table at the side.
U-shaped layout
What is it? A common solution for medium-sized rooms is to run the units round three walls in a U shape.
Why choose it? U-shaped kitchens are extremely practical, as you can have the cooker and hob at the centre, and the sink and fridge at either end of the U to create the perfect working triangle. This layout also provides plenty of workspace, and you can use clever internal fittings to get the most out of the corner cupboards.
Design tips With such a large worktop area, a well-chosen surface can really come into its own, so pick something striking. Consider solid-surface materials, such as Corian, which can sweep around corners seamlessly.
If the room is particularly compact, try to have at least two metres of space in the centre. Small rooms would also benefit from reduced-depth units and worktops, so ask your supplier if this is an option.
In a larger room, you might have enough space for an island or a table and chairs at the centre of the U. A U-shaped island works particularly well if your room is open-plan and you spend a lot of time entertaining, as it creates a real cook's theatre.
'A U-shaped layout can feel a little overpowering if there are a lot of wall units,' notes Simon Collyns. 'So consider the current trend for a tall bank of floor-to-ceiling units on one wall and open shelving on another.'
What are the six types of kitchen layouts?
Aside from the primary four kitchen layouts - galley, island, L-shape, U-shape - the two other layouts to consider are the one wall layout and the peninsula.
As its names suggests, the one wall layout is comprised of a single row of cabinets, fitted to one wall. It's usually found in small kitchen layouts, but can still create an impactful design.
'The simplicity of a one wall layout is that you can maximise efficiency without compromising on functionality,' says Al Bruce, Founder, Olive & Barr. 'You need to think vertically and create as much extra storage space as possible by utilising the height of your walls.'
The traditional working triangle is not possible with one-wall layouts, but you can create the same efficiency by 'flattening' the triangle. To do this, position the three points in a line with just a few steps to walk in between.
The peninsula layout is an excellent alternative for kitchens that want the benefits of an island unit, but don't have the space to accommodate one. This layout incorporates a kitchen counter that juts out from a wall or cabinetry.
'Connected to one wall on one side and offering extra space for seating or food prep, the peninsula design can work with a number of kitchen floor plans, making it look and feel both functional and sociable,' says Tom Howley.
What is the ideal layout for a kitchen?
The L-shaped kitchen layout remains a really popular choice, and for many people, is considered the most ideal. 'An L-shaped kitchen is the most flexible layout and will often include an island to give prep and dining areas,' says Kevin Buchanan, Retail Sales Director, Kitchens International. 'Many people rip out a traditional U-shaped kitchen and convert to L-shape, perhaps increasing the room size with an extension or knocking two rooms together.'
L-shaped kitchens can be adapted to suit any size and space, and they can incorporate design elements of the island and peninsula layouts. The jutting edge of the L is often used as a peninsula, which can help divide the space into designated zones, while providing an extra social space such as breakfast bar.
'A large L-shaped layout also has the advantage of leaving a big open space in the centre of the room, which is ideal for a dining table or island unit,' adds Simon, Symphony Group.
However, the most ideal kitchen layout will ultimately depend on the specifics of your home and lifestyle. 'It's important to understand the basic principles of different kitchen layouts so that you can use every inch of your space efficiently,' says Tom Howley.
Optimising the space you're working with is key, and will help you create a layout that enables the kitchen's daily activities to flow as smoothly as possible.
Get the Ideal Home Newsletter
Sign up to our newsletter for style and decor inspiration, house makeovers, project advice and more.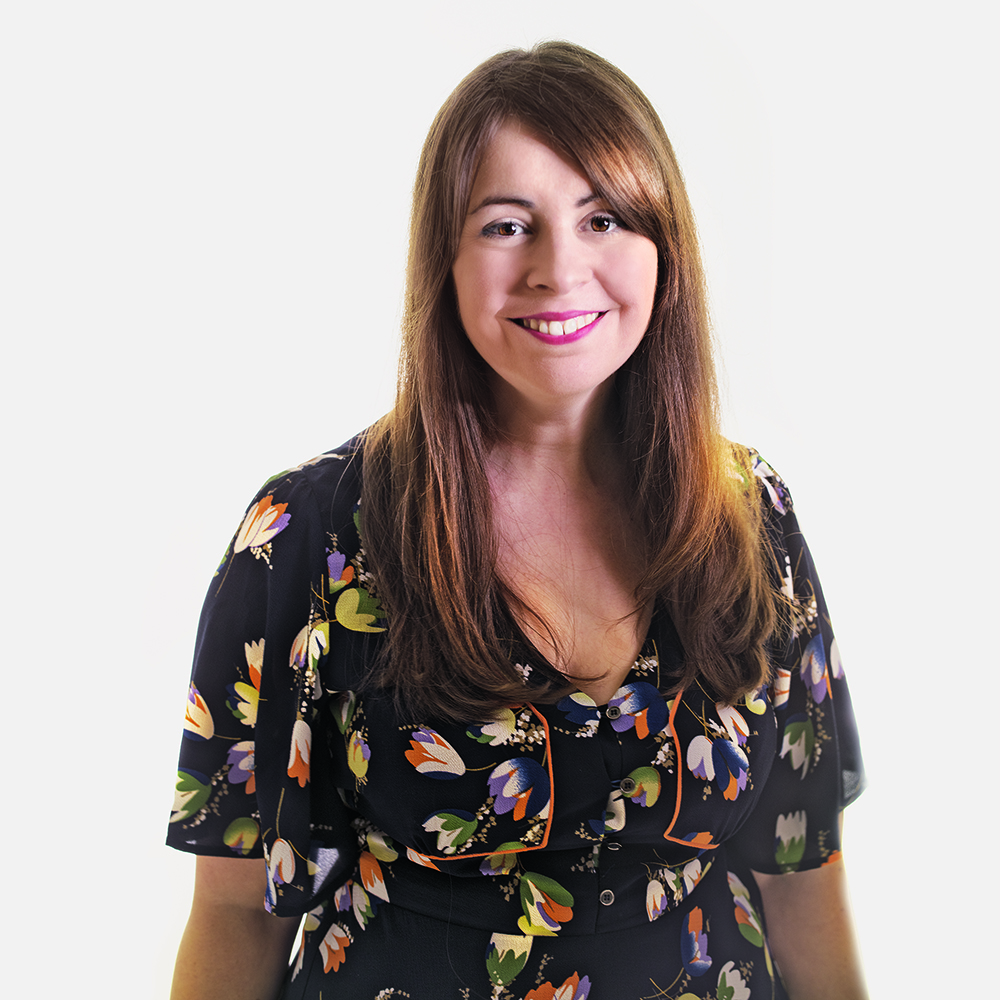 Amy Cutmore is an experienced interiors editor and writer, who has worked on titles including Ideal Home, Homes & Gardens, LivingEtc, Real Homes, GardeningEtc, Top Ten Reviews and Country Life. And she's a winner of the PPA's Digital Content Leader of the Year. A homes journalist for two decades, she has a strong background in technology and appliances, and has a small portfolio of rental properties, so can offer advice to renters and rentees, alike.