Clever small kitchen layouts that will maximise even the tiniest of spaces
Expert advice on smart configurations to help boost the look and feel of space in a bijou kitchen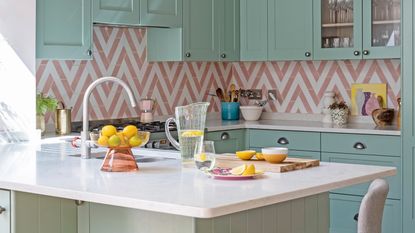 (Image credit: Future PLC/)
There's nothing quite like playing with small kitchen layouts to make the most of a petite space. Finding the right configuration can make your room both look and feel larger, while maximising efficiency.
After all, even the most bijou of small kitchen ideas need to store your cooking equipment, room to prep food and enough space to cook easily and safely. Plus, with the demands on modern kitchens meaning this area can now be expected to act as a dining room or home office at the drop of a hat.
So make things easy on yourself right from the off by discovering which classic small kitchen layouts might help boost your space.
Small kitchen layouts that work every time
When planning which of the small kitchen layouts are right for you, the best solution usually comes down to the position of existing windows and doors. There's no single kitchen layout that will suit every space, but there are ways every layout can be made to work harder.
'It's crucial to choose cabinetry that maximises the space inside,' explains George Forsyth, Director at kitchen company Drew Forsyth & Co. 'For example, deep, wide drawers and pull-out larders are a lot more accessible than cupboards, so you will make use of every inch.' Invest in space-saving internal fittings like Le Mans and Carousel mechanisms, which mean nothing's left hidden at the back.
1. Pack in clever storage
Plenty of storage is key to all small kitchen layouts - and you can add it in whatever configuration you've plumped for. Think beyond cabinetry and drawers when working in a smaller room.
Dead space, such as above doorframes and the sides of an island, can easily be co-opted into shelving for utensils, cookbooks and seasonal decor.
2. Hide bulky gadgets
'The humble larder has become a kitchen essential,' explains Charlie Smallbone, Founder of kitchen company Ledbury Studio. 'Offering a wealth of storage, it can be anything from a walk-in storage space that doubles as a second prep kitchen to a freestanding cabinet or a built-in cupboard – perfect for kitchens with less space.'
Plus, when it comes to small kitchen layouts, bear in mind that the more clutter you can keep tucked away, the larger and airier the space will appear to be. So put your beloved best air fryer, microwave and coffee machine in a larder cupboard.
3. Go for a classic L-Shape
When it comes to small kitchen layouts, an L-shape layout is one of the most natural choices. 'Although suitable for any size kitchen, smaller kitchens really benefit from an L-shape layout as it allows for increased storage, countertop space, dining and designated work stations, but with a smaller footprint compared to other designs,' explains Alex Main, Director of bespoke kitchen brand The Main Company.
You'll probably need to include wall cabinets to make up for limited small kitchen storage ideas. Tuck the units right up to the ceiling to minimise their impact, and swerve any dust gathering gaps, too.
4. Utilise clear walls
If you're really short on storage space in your L-shaped kitchen, but you don't have enough room to add another bank of cabinetry, then look to the bare wall.
'For additional decoration – and some functional impact too – you could install a shelf or hanging rail instead,' advises Charlie from Ledbury Studio.
5. Swap solid walls for a peninsula
Taking out the wall between the kitchen and dining room is far less expensive than extending and rarely requires planning permission if your home isn't Listed. A peninsula style layout, which is like an island but with one end connected to the wall, is the perfect solution in this scenario.
Keeping the heart of the kitchen clearly defined, while boosting the light and sense of space within, it is no wonder peninsulas are so popular in small kitchen layouts.
'It will provide all the benefits of an island such as an extra-long worktop, a place to host, sit and socialise and essential storage, but is connected to a wall and can fit into any size of kitchen,' elaborates Howard Miller from bespoke kitchen designers H. Miller Bros.
6. Tuck in a breakfast bar
Make a peninsula work even harder by doubling it up as a neat breakfast bar. Think about this extra extension of real estate as an island in all but name rather than just a larger worktop.
'Peninsula kitchens allow for all the benefits of an island, but also act as an extension of your kitchen as you are able to continue the cabinetry along,' explains Alex from The Main Company.
'In an open-plan kitchen for example, they are a great way to zone the room without adding a free-standing island in the middle which can be less functional.'
7. Consider the working triangle
Any kitchen design must bear in mind the working triangle, but it's even more important when it comes to small kitchen layouts.
'The working triangle is a tried and tested way of ensuring that your kitchen appliances are located in the most effective spaces,' explains Ben Burbidge, MD Kitchen Makers.
'This involves zoning the hob, fridge and sink into three spaces which loosely form a triangle so that whichever station you are at the other two zones are within easy reach.'
8. Think about your lighting
When thinking about kitchen lighting in a compact space, work out how much room you have to play with before you even start looking. A small kitchen may have a low ceiling, in which case pendants will only add to the cramped feeling.
Alternatively, a very narrow kitchen may require flush wall or ceiling lights as larger options could come too far out into the little available space.
9. Work in a table
If there's no room for dining elsewhere in your home, sacrifice a small amount of your worktops and continue the run with a table for kitchen dinners instead.
Extendable small kitchen table ideas will allow extra diners when required, without impacting on the space day-to-day.
10. Get onboard a double galley
Named after the ergonomically efficient ship's kitchen, galley kitchen ideas allow you to reach everything you need in just a few short steps. A double galley features units stretching across two opposing walls in parallel runs. Crucially, there are no space-wasting corner cupboards.
'Double galley layouts are just so appealing on a practical level,' enthuses interior designer Heidi Caillier, of Heidi Caillier Design. 'They force you to be thoughtful in how you lay out every inch, and I also like the mentality of using ALL of your kitchen versus just that one corner between the range and the sink.'
11. Embrace single (galley) life
Of all the small kitchen layouts available, a single galley is, well, the smallest! In fact it pays not to go too big, or rather long, with a single galley. The furthest you should ideally walk between sink and hob is 1.8m, to limit the distance when carrying pans of hot liquid between the two.
But while it may be small, a single galley shares the same ergonomic principles as the double galley and can prove a superior solution if you need to include dining or soft seating in the room. Lack of kitchen worktops is usually the biggest issue. The flat top of an induction hob can also be utilised for prepping, with the addition of a board, before cooking begins and you can also buy specialist sinks with chopping boards that slide over the bowl.
12. Don't discount an island
If you've always assumed island units are solely for large open-plan kitchens, think again - there are more small kitchen island ideas than you might think. 'Dismissing an island in a small kitchen is counterintuitive as space is needed more than ever,' says Catherine Finkernagel, Director, Finkernagel Ross.
'Even an island as small as 60cm x 60cm would be useful for prep-work, with vital storage below. Consider putting the island on castors, then you can always move it to one side when it's not in use.'
'The only real restriction on your island's dimensions is the available space around it. The minimum walking space we would recommend around a fixed island is 90cm, to allow easy flow through the room. A 1m-width is preferable if at all possible.'
13. Gather round booth seating
'In smaller spaces and galley kitchens, banquette seating and a table work incredibly well as they offer a great combination of seating and storage space,' says William Durrant, owner of Herringbone Kitchens.
The use of this booth style seating will save plenty of space and you'll be able to squeeze more people around the table than by using individual chairs for each person.
14. Boost prep space with a U-Shape
U-shape small kitchen layouts are arguably the best way for how to organise a small kitchen and pack plenty of prep space into a bijou space. As there's only a short distance between the three sides, it's also a great layout for achieving that golden 'working triangle' connection between the cooker, sink and fridge.
Try to leave at least one elevation of worktop clear of appliances or the sink, so that you can really spread out when baking or dishing up meals. This main prep area will also feel more comfortable to use if there are no wall cabinets or deep shelving looming overhead.
15. Ease the traffic flow
If your small kitchen is also a major thoroughfare – i.e. it has an entrance/exit at either end – you'll need to think seriously about the traffic flow through the room or you'll face the dreaded small kitchen problems, especially if there are children running in and out. One trick for maximising floor space is to mix in narrower-depth base units.
Standard base units are 56cm-deep, which is the size required for integrated appliances. However, for storage you can switch to 30cm-deep units, sometimes called slimline, freeing up floor space for people to easily pass through. You can also go narrower on the sink elevation by installing a compact sink but don't forget to allow space at the rear for plumbing.
'A wall of full height 300mm deep storage is pretty much as useful as if it were 600mm deep and 300mm gained on circulation space makes a world of difference,' says Howard from H Miller Bros.
16. Enhance the feeling of space with an internal window
Create an open and airy feel in your small kitchen layout with a Crittall window, which will provide visual interest while connecting the dining area with the kitchen.
The gridded design creates an eye-catching feature, and it's also highly practical, as not only does it brighten up the space but it's also ideal for entertaining. Even if you're nifty at DIY, do make sure to seek professional advice before knocking down walls.
17. Save one wall for art and wallpaper
'I've been saying for years – if you can rethink it so you don't have a load of wall units, that's quite good,' says Laurence Llewelyn-Bowen. 'Have a bit more space so you can have wallpaper, hang pictures, make it feel a bit more homely.'
The interiors expert says one wall of upper cabinets might work, freeing up space elsewhere, but thinking creatively so that there's wall space for bringing in colour, pattern and texture will make the space feel more nourishing.
18. Organise with a rail system
'People often say they "want their kitchen to feel bigger" which, unlike any other room in the house, requires an abundance of different decisions,' observes Helena Myers, Director of The Myers Touch Kitchen Design Studio.
'Clutter can be reduced by the inclusion of a rail system to hold everyday cooking utensils.'
19. Consider a hot water tap
'When it comes to your work surface, make sure you invest in items that don't take up too much space, such as a Quooker tap and or an induction hob for ease of cleaning and additional workspace,' suggests William from Herringbone Kitchens.
20. Go for open shelving
It comes down to personal preference, but if you're thinking about open shelving it will open up the kitchen and create a lovely sense of space, especially if you have high units or upper cabinetry.
'Not only do they look beautiful but they also offer the opportunity to add colour and personality to the kitchen space,' adds William from Herringbone Kitchens.
21. Choose full-size fittings
While it's tempting to source scaled-down, space-saving appliances and sinks to maximise storage in a tight small kitchen layouts, it can all end up looking rather compromised and Lilliputian. Instead, you might be surprised to know that going big is a trick for how to make a small kitchen look bigger.
'A full-size range cooker and double bowl sink is not only practical but also makes a kitchen feel grand and spacious even though it may be quite small,' points out Helen Parker, Creative Director, deVOL.
'With beautifully fitted wall of floor-to-ceiling storage, you'll achieve a traditional and substantial feel, making the space feel so much more than just a little kitchen.'
22. Keep things low
In open-plan kitchen ideas where the cooking area is essentially in your living room a more discreet layout can help set the mood for relaxation once dinner is done.
Low-level small kitchen layouts without the traditional wall cabinets that scream 'kitchen' will blend into the background when it's time to Netflix and chill.
What's the best shape for a small kitchen?
'Galley kitchens are amongst the most popular small kitchen layouts,' says Lizzie Beesley, Head of Design, Magnet. 'With this layout, you benefit from two rows of cabinets, with an area for cooking and washing up. You often have plenty of kitchen counter space, as well as storage.'
Howard from H. Miller Bros agrees that a double galley is the best shape for a small kitchen, arguing that corner cabinets are a waste of space. 'I much prefer a galley with two straight runs facing each other. Don't be tempted to turn this into a U, as all you're doing is creating two awkward corner cabinets and cutting out floor space.
'Very often, small kitchens are in Victorian-era houses and these tend to have taller than average ceiling heights, so you could compensate for the lack of area by having more high-level storage.'
How do you fit everything in a small kitchen?
Start by having a rigorous cull of non-essentials. If you don't use something at least once a month, it can probably be stored elsewhere, or sold.
'Everything you put within small kitchen layouts should be very carefully chosen, there is no room for nasty appliances or unused pots and pans,' says Helen from deVOL.
'You don't have much space so make every vignette and surface look as beautiful as you can. Invest in things that are absolutely perfect, especially items on display. Never settle for ok in a small kitchen as it will end up looking mismatched and messy.'
What appliances are good for a small kitchen layout?
The appliances that fit best within small kitchen layouts are those that are multifunctional and work as kitchen space savers. If you can get one appliance that does the job of two, it's worth the investment. Think combination microwaves that can work as a second oven when entertaining, and flexible cooling drawers that can be switched from freezer to fridge depending on demand.
When shopping for an oven, study the interior capacity; 67 litres is standard for a 60cm-wide single oven but you can get 60cm models that boast interiors up to 80 litres. Also look out for slimline appliances but only if they will work for your family size. A reduced-width dishwasher is 45cm-wide, instead of 60cm, but will only manage nine place settings, which means you could be running it twice a day.
Get the Ideal Home Newsletter
Sign up to our newsletter for style and decor inspiration, house makeovers, project advice and more.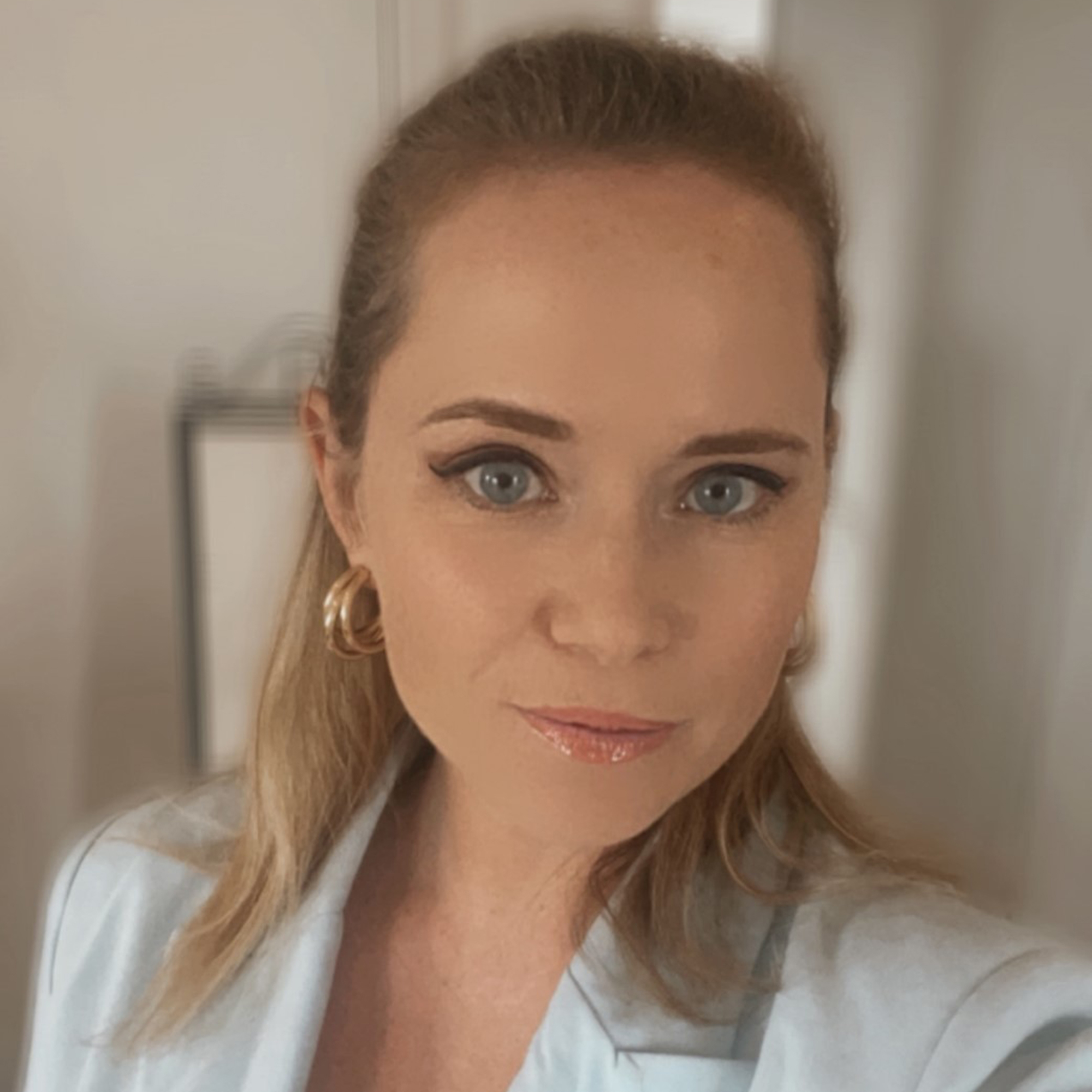 Thea Babington-Stitt is the Assistant Editor for Ideal Home. Thea has been working across some of the UK's leading interiors titles for nearly 10 years.
She started working on these magazines and websites after graduating from City University London with a Masters in Magazine Journalism. Before moving to Ideal Home, Thea was News and Features Editor at Homes & Gardens, LivingEtc and Country Homes & Interiors.