Anyone else in love with Nigella Lawson's sunshine-yellow bakeware?
Nigella's giving us major dopamine decor vibes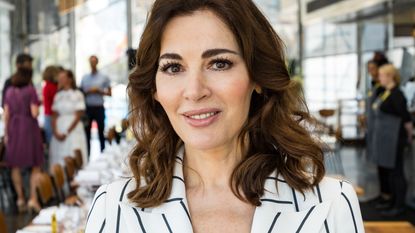 (Image credit: Getty Images)
She's one of our favourites, so you'd best believe Nigella Lawson's sunshine-yellow bakeware caught out eye when it popped up on her Instagram recently.
That's right: the cook, author, and loud-and-proud fan of the mee-crow-wah-vay tends to dedicate her social media feeds to recipes and recipes only, so it's rare we get a peek inside her kitchen.
Every now and then, though, Nigella treats us to a glimpse of the tools she uses to bring those delicious dishes to life. And, as a result, we treasure those glimpses like shimmering pearls we've found in a vast ocean.
Nigella Lawson's sunshine-yellow bakeware
Nigella Lawson's sunshine-yellow bakeware almost (almost!) stole the show in the cook's recent post about her delicious-sounding Elderflower and Lemon Pudding Cake.
Check it out:
It's a fun twist on the traditional white bakeware that so many home cooks tend to favour, and it seems as if there's more to Nigella Lawson's sunshine-yellow bakeware than just its looks: it's a kitchen trend with some serious mood-boosting potential, too.
'Yellow is known for its mood-boosting benefits, making it a popular interior choice throughout homes,' explains a spokesperson at Le Creuset.
'It is a colour that brings energy and memories of sunnier days to every home and one that we think should be celebrated all year round.'
Shop the sunshine-yellow bakeware trend:
This large rectangular dish (made in France, oh la la!) comes in three different colourways, but our favourite is this joyful yellow.
Stoneware Heritage Rectangular Dish
This heritage stoneware dish (in a gorgeously rich nectar colour) is a kitchen essential, as you can use it for roasting, baking, marinating and serving.
Likening Nigella Lawson's sunshine-yellow bakeware to Le Creuset's own nectar shade (which is inspired by a 'warming sunset glow and swirls of honey'), the spokesperson adds that it's a 'colour often recognised as the happiest in the world'.
'This positive yellow shade is perfect for lending itself to the popular 2023 interior trend of Dopamine Décor, which sees people using colour, textiles, furniture, and art to reflect their personality and bring joy into their homes,' they explain.
As if that weren't more than enough reason to take inspiration from Nigella Lawson's sunshine-yellow bakeware, Le Creuset's spokesperson adds that the colour's 'cheerful and optimistic nature sparks meaningful connections and conversation around the table and beyond'.
'It is a palette infused with positive energy, creating a space of warmth and a feel-good atmosphere wherever its placed,' they finish firmly.
We guess it's like Nigella always says: you cannot truly say you live well unless you eat well. And you cannot say you eat well unless you pour some love and care into your dishes from the get-go...
Get the Ideal Home Newsletter
Sign up to our newsletter for style and decor inspiration, house makeovers, project advice and more.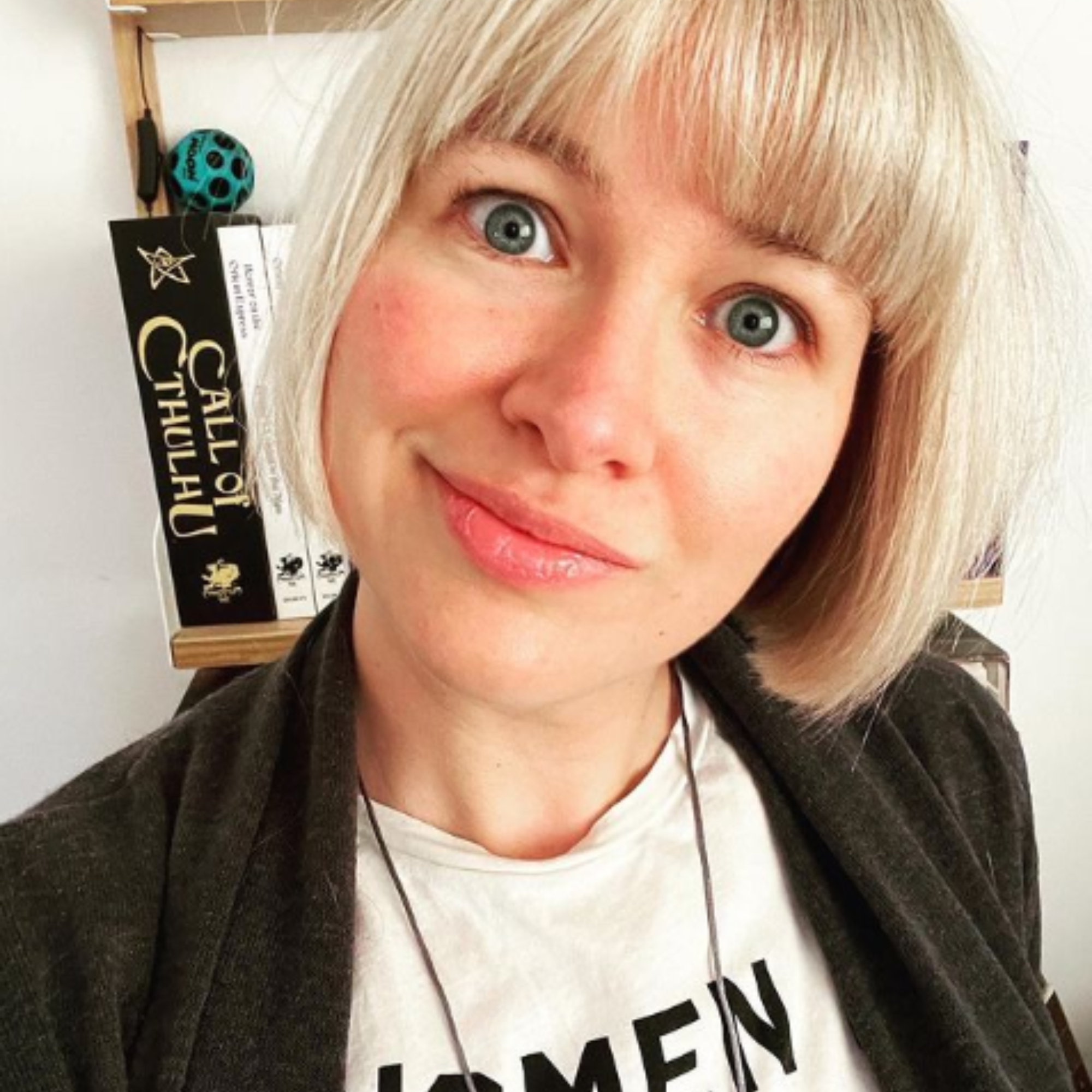 Kayleigh Dray became Ideal Home's Acting Content Editor in the spring of 2023, and is very excited to get to work. She joins the team after a decade-long career working as a journalist and editor across a number of leading lifestyle brands, both in-house and as a freelancer.