Pinterest's Head of Home reveals the emerging kitchen trends for 2023
Pinterest's Head of Home Matt Siberry gives us the lowdown on the kitchen trends the platform is seeing growing in popularity for 2023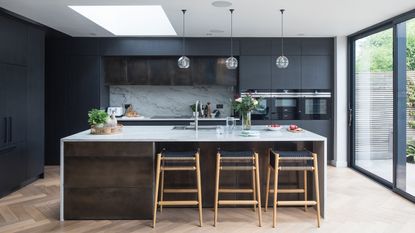 (Image credit: Future PLC/James French)
Growing up, one of my most vivid memories of kitchens was not having one. After moving into a kitchenless house, my mother, who worked a full-time job while taking care of my two brothers and I, didn't have the resources or time to quickly whip up a new kitchen. So two pieces of equipment became the staple of the makeshift room - a Sunbeam electric frying pan from the 1950's, and a three-tier electric steamer.
The electric frying pan was the more peculiar of the two, and it wouldn't go amiss in a museum now, but all that mattered to my brothers and I was that eggs and bacon could be cooked. In those moments, it wasn't the intricacies of the kitchen's aesthetic design which made it enjoyable, but the experience of cooking food together.
What I've come to realise is that kitchens are so many things beyond simply a place where food is made - they take on a bigger meaning depending on the person who inhabits them. They're a place for creativity, self-expression and a space to connect with family or friends. And in my life so far, kitchens have been all of the above and more, but mainly a destination for community and shared experiences.
So while the kitchen has been traditionally associated with family, I'm enjoying seeing people's desire for the kitchen trends of 2023 to be a social space to welcome friends and people of all ages. Explicitly expressed through design and decor choices, and even the food cooked within it.
Pinterest's top kitchen trends
Countertop comeback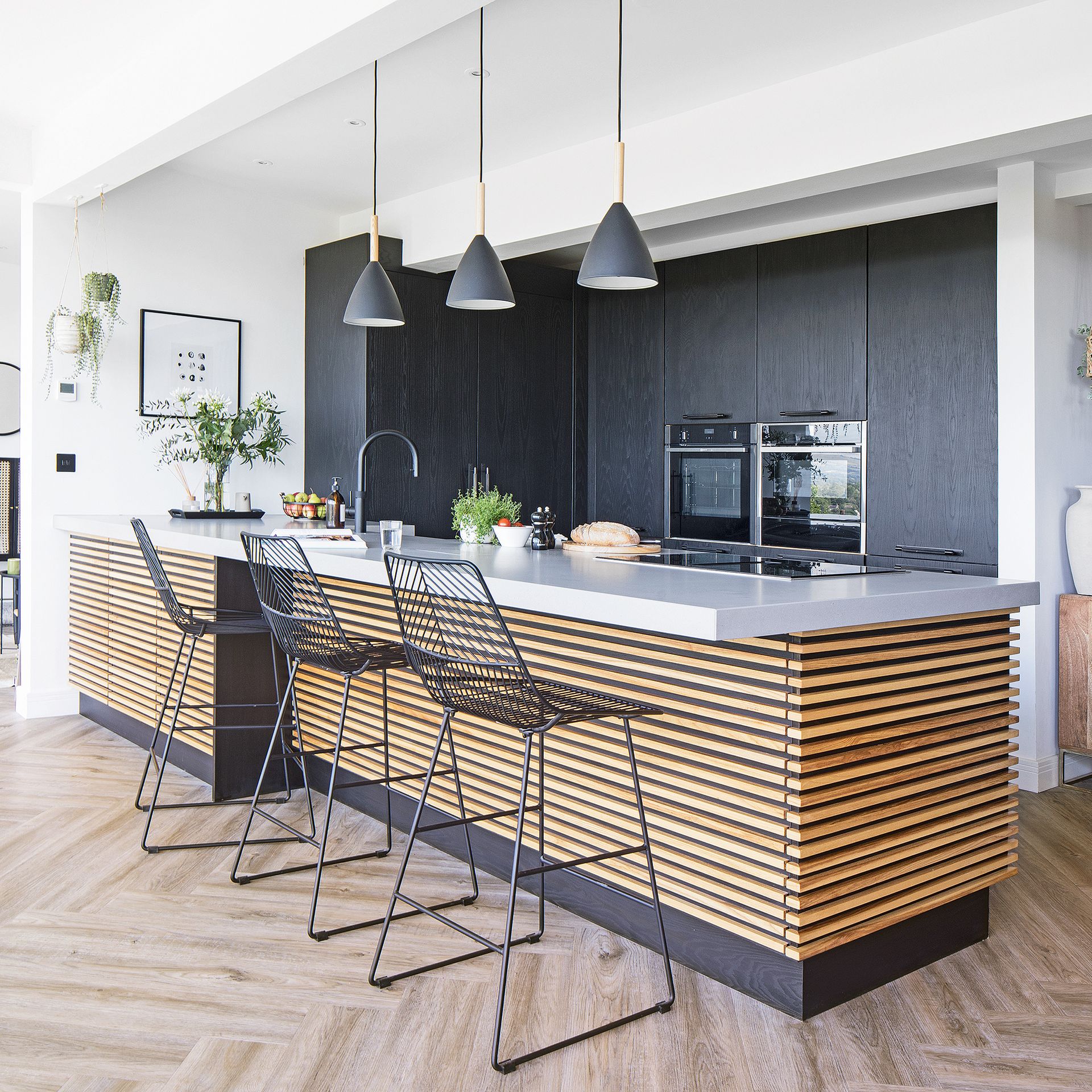 Open plan rooms are the result of a push to create a blended social space, but that's also led to people sacrificing countertop space in the kitchen for floor space.
Countertops are not only a good spot for our ever-growing reliance on kitchen gadgets, with 'air fryer' searches on Pinterest close to tripling in the last six months*, but also a key element to making it easier for people to perch and socialise. Especially if you're cooking a meal worthy of praise.
Across the platform we're seeing kitchen island ideas trending alongside transoms or 'kitchen windows' as people look to break up the space between the kitchen and the living room without losing the ability to speak while cooking.
It's easy to think of kitchen islands as being nostalgic, especially with sitcom families rushing off and grabbing a piece of toast from them before leaving the house. But these can be updated by building them in geometrical shapes, incorporating sinks and hidden plug points for swapping about those extra appliances, and having design-led pendant lights hanging over them.
All-out tablescaping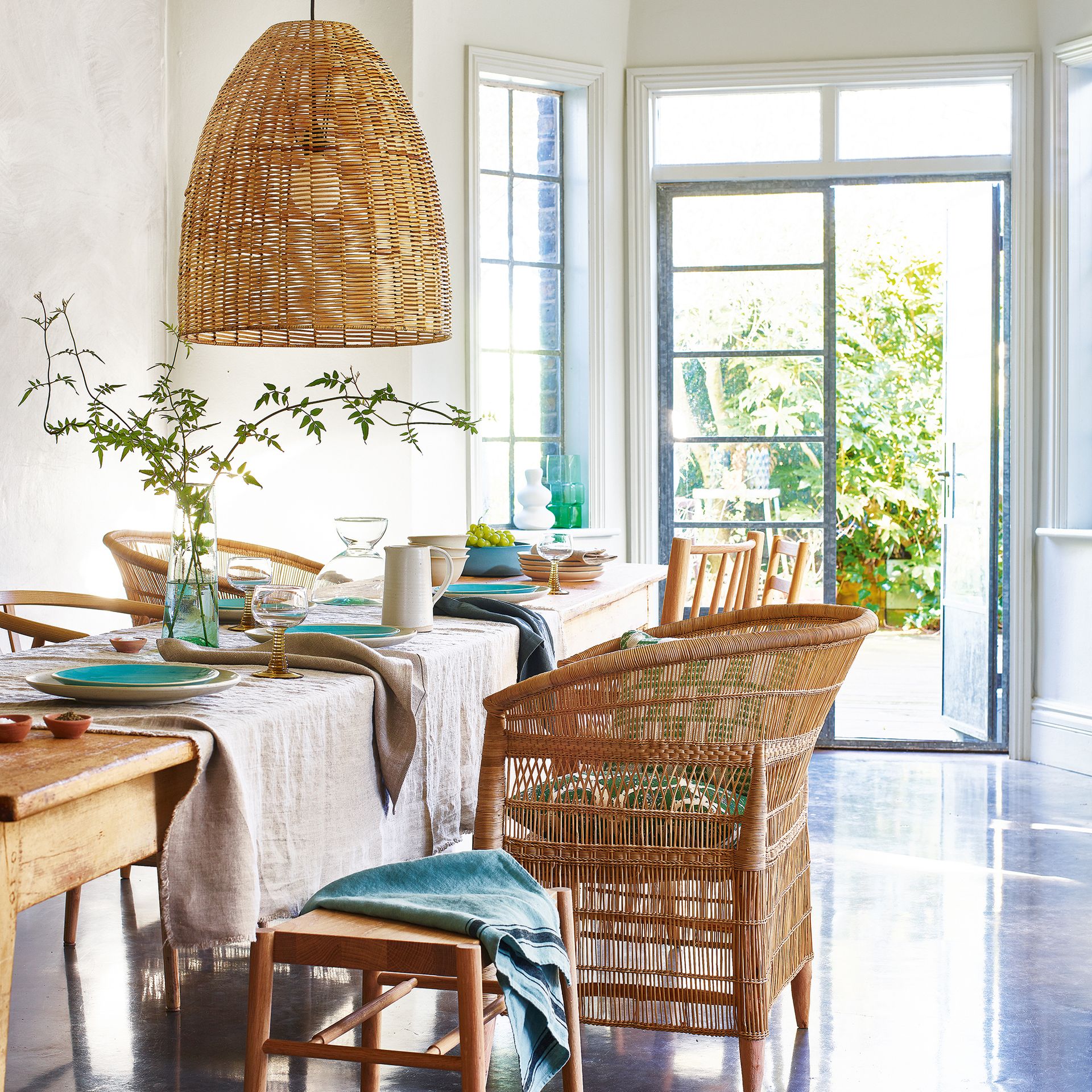 DIY tables have increased as a trend, allowing people to do more even if they have less space. Folding tables, tuck away chairs, or even extendable tables for when those extra guests come round are all growing in popularity for the space-conscious.
But even if the size isn't there, people are pulling out all the stops,with tablescaping becoming a hobby for many hosts and making mealtimes a bigger event. Financial pressures are leading people to have more events at home, whether it's birthday parties or baby showers, so bringing the restaurant and all the elements that come with it to your own abode, helps make that gathering a little bit more special.
To avoid waste, the likes of vintage candles, early 20th century crystal glasses and even compostable flowers and foliage are all present in tablescaping's most popular Pins, being used to accent and complement the kitchen and the food on the plates.
Colourful cupboards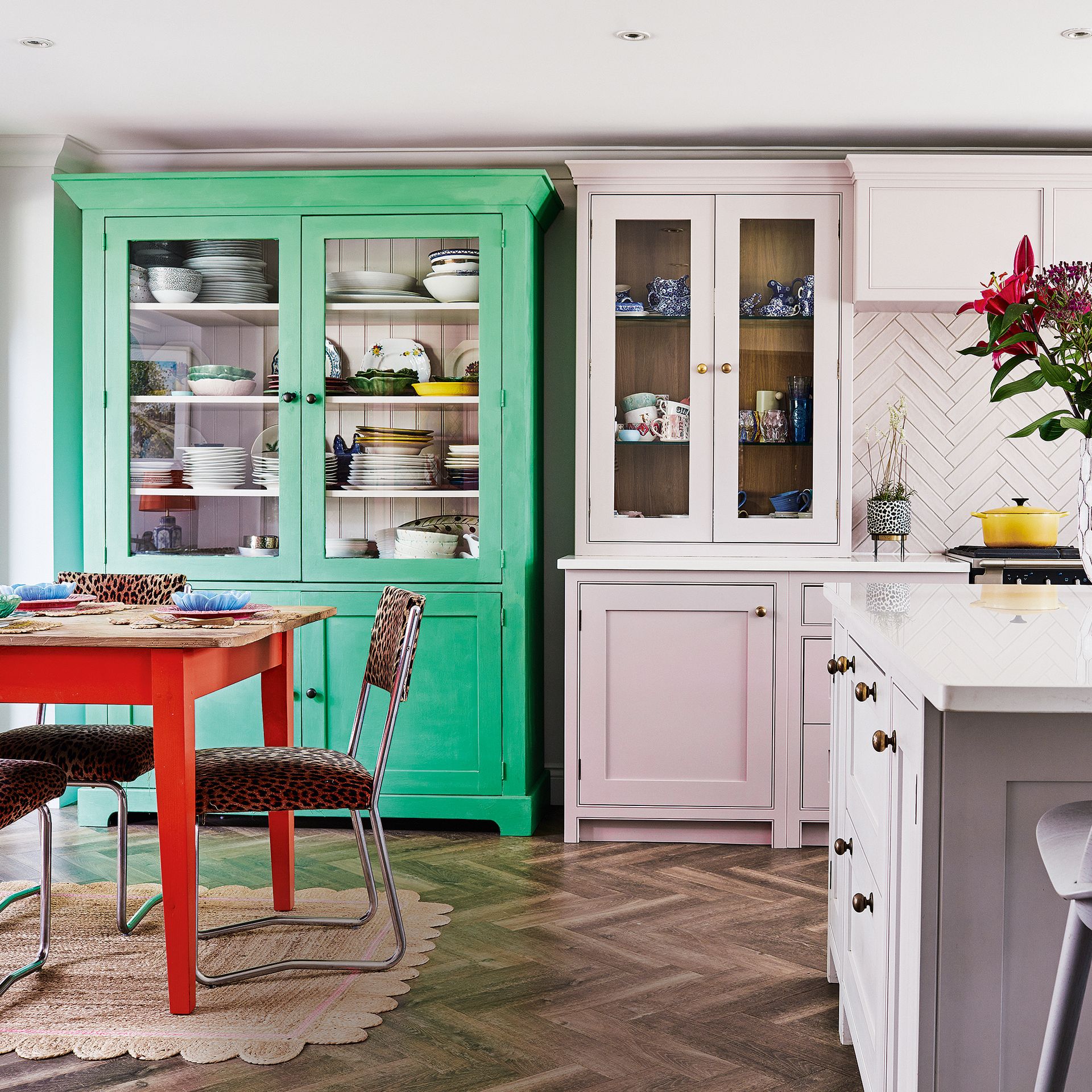 Even the way we're decorating our kitchens reflects this desire for it to be seen as a place where people relish spending time in. Seeing the self-expression which takes place across the home is making its way to the kitchen walls. Across design choices, monochrome minimalism is taking a back seat, with all white furnishings being swapped for bolder colours.
Just like our colourful plates of food, on Pinterest, we've specifically seen a search increase for 'deep blue kitchens' alongside a spike in 'dark green kitchen ideas'.* And to avoid it feeling too enclosed, we're also seeing an uplift in brass and gold cabinet door knobs and handles to help brighten, darker furnishings.
Good food is meant for sharing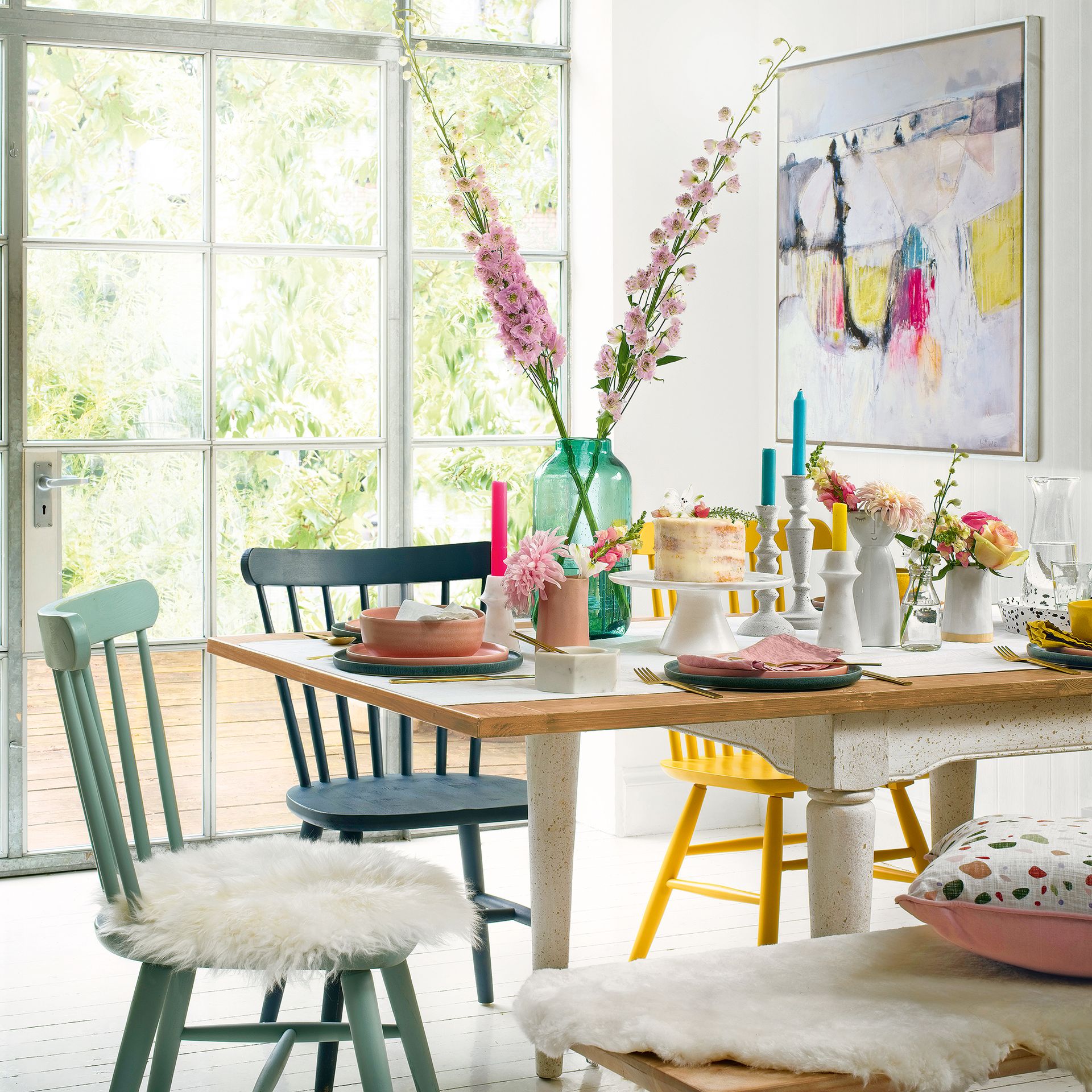 My partner at the time and I embarked on the terrifying experience of ripping out a kitchen and the exhilarating experience of putting in a new one. What helped shape our space was my ex-partner's mother, who due to her Caribbean heritage showed fountains of love through her cooking and the kitchen in which she hosted everyone.
Cooking and kitchens are intrinsic to one another, each of them influencing the other, and lastly this desire to be social can be seen in the dishes and drinks that people are concocting in the kitchen.
Searches for 'dinner party ideas' have remained smoothly high across the platform in the past year, with 'graze boards' also booming for those looking to share snacks for more than one.* The hope to host is clear in the rise of DIY cocktails, which were popularised when we couldn't cheer with others, but has only become more popular as we're seeing people again.
Kitchens are truly re-establishing themselves as the heart (as well as stomach) of the home. They've evolved from being a utilitarian room, which many wanted to spend the least amount of time in, to a space which is multi-functional - to host, cook and wine and dine guests. And what we're seeing is design decisions are no longer just personal preference, but also accommodating to make welcoming others into the home easier.
My mother did eventually renovate our non-kitchen kitchen, getting rid of the loyal pan and steamer, replacing it with a brilliant Rangemaster oven. But despite the swapping of utilities, the feeling of communion for family remains, something I've tried to recreate (even copying the same model of Rangemaster for my own kitchen).
*Internal Pinterest UK data between June 2022 vs November 2022
Get the Ideal Home Newsletter
Sign up to our newsletter for style and decor inspiration, house makeovers, project advice and more.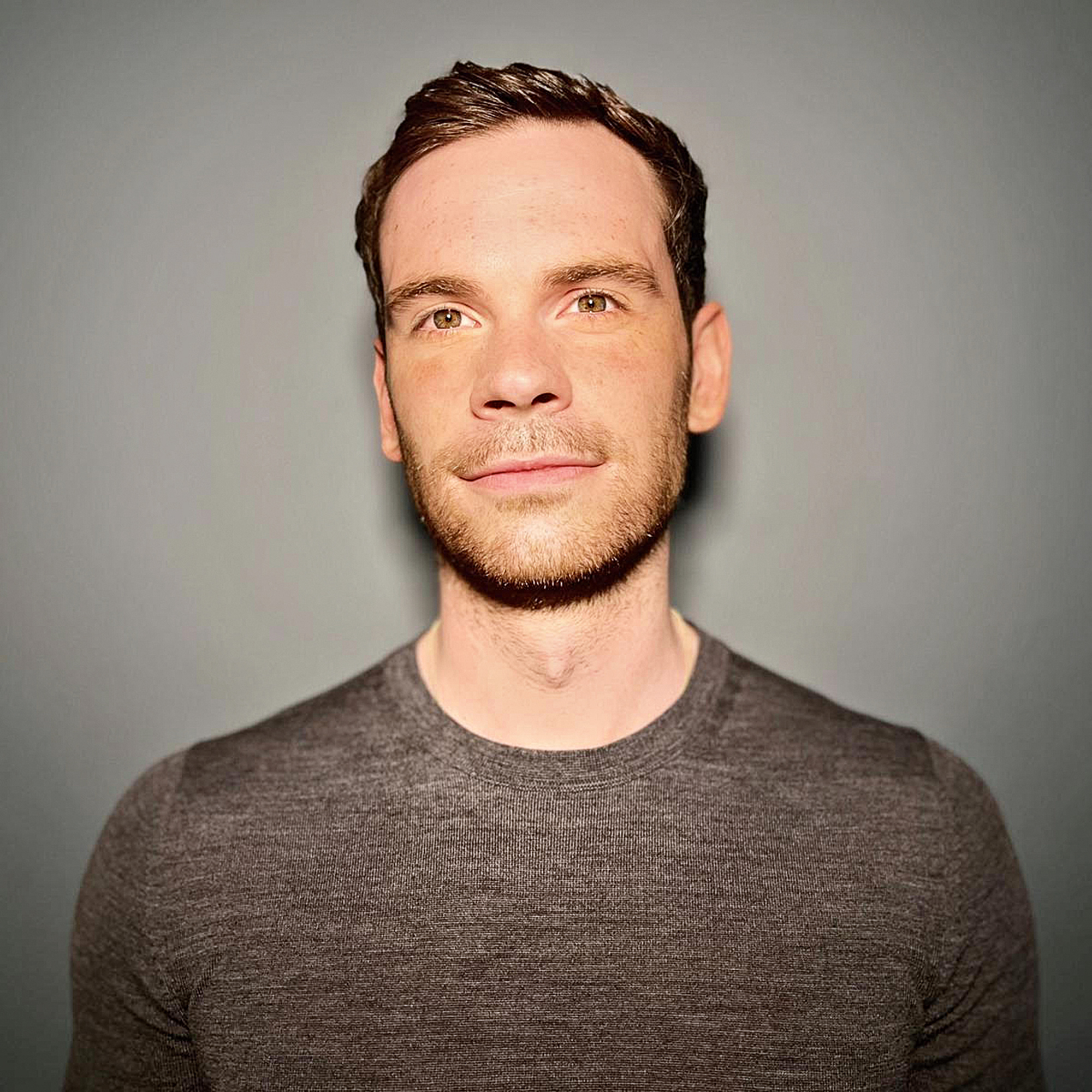 Matt Siberry has been Head of Home at Pinterest for the last 2 years. At Pinterest, Matt works directly with major home retailers and creators to identify industry and platform trends in order to understand and predict consumer behaviours. Matt began writing for Ideal Home at the beginning of 2022, using his insight to share how interior-lovers are furnishing, decorating and renovating their homes, what's trending now and what will be trending as the year goes on.
Pinterest: @matthewsiberry2493