Have you heard of a magic corner for your kitchen? According to experts, you need one
Fill the 'dead space' of your kitchen with a magic corner as per expert recommendations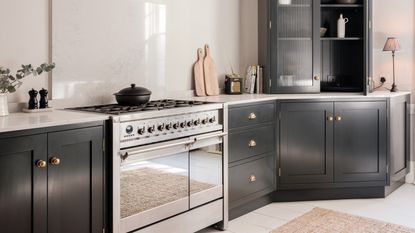 (Image credit: The White Kitchen Company)
When we were introduced to the term 'magic corner' for a kitchen, our faces went blank. What is that, we thought, intrigued by this 'magical' name. But this unheard of (at least by us) storage and organisation idea might just be the next kitchen storage trend for its space-saving ingenuity.
Once the concept was explained and images presented, a lightbulb went off in our heads. Oh yes, we've seen or heard of these kitchen solutions before! And once you find out what they are, you might just want one in your kitchen.
So what is a magic corner kitchen? We turned to our kitchen experts for proper definitions and explanations. But one thing is for sure, if you own a kitchen cupboard that is a nightmare to access and store anything in, then this is the perfect quick fix for your issue.
What is a magic corner kitchen?
'A magic corner is a storage solution that can make troublesome corner cupboards easier to use and access. Its design features a slide-out mechanism that allows easy access to stuff you store in that blind corner under the kitchen counter,' explains Richard Davonport, managing director at luxury handmade kitchen manufacturer, Davonport. 'A magic corner unit usually consists of four trays or baskets — two front trays and two rear trays — held by a frame that is equipped with a sliding mechanism affixed to the cabinet walls and door.'
If you are lucky enough to own a bespoke kitchen design then you probably don't have the problem of wasted 'dead space', as the experts call it. On the other hand, this is going to be perfect as a small kitchen idea as Elizabeth Sherwin, creative director of Naked Kitchens, points out.
'They work particularly well in smaller kitchens where you have limited areas for storage - the slide-out mechanism means that all available space is used. Due to smart mechanics, you can access even the furthest corner with ease without pulling out everything in its path.'
According to Nicholas Smith, marketing manager at The White Kitchen Company, a magic kitchen corner is ideal for 'storing pots, pans, small appliances, and other kitchen equipment that might be cumbersome to access in a traditional corner cabinet setup.'
But not everything is right for this storage solution, he adds, 'Food items such as packets or jars aren't recommended, as it's much easier for these to fall out and get lost or even potentially jam the mechanism.'
What are some magic corner alternatives?
If you're reluctant to invest in a magic corner for one reason or another but appreciate the kitchen idea for its creativity and design, then you might be interested in some alternative possibilities that are similar.
Our experts recommend everything from pull-out larders, which are similar in their slide-out function sans the rotating. A carousel corner unit is another option among others. But if you want to go down the DIY route, then Nicholas has a fairly simple trick up his sleeve.
'If you'd like to try something similar in your own kitchen but have a limited budget, you could place a lazy Susan into the 'dead' corner and store items on top, potentially in a basket or container. This way, you can easily swivel the items around to access the one you need without having to reach too far into the corner to retrieve it,' he says.
Which one will you be picking?
Get the Ideal Home Newsletter
Sign up to our newsletter for style and decor inspiration, house makeovers, project advice and more.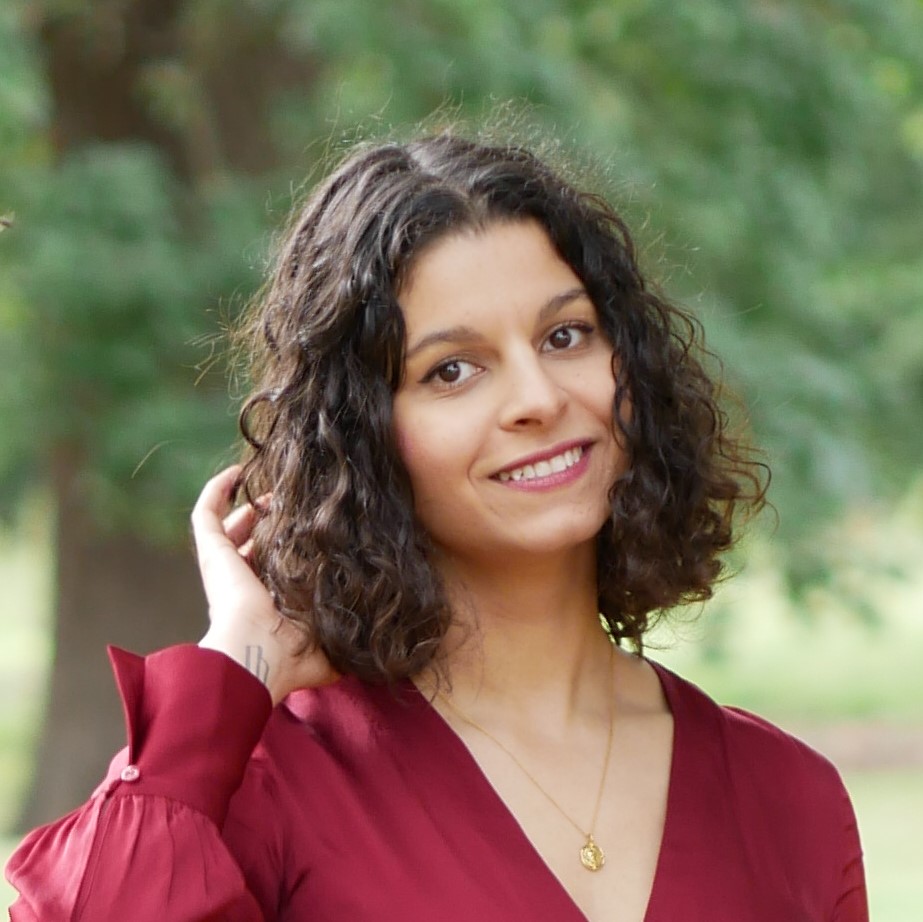 Sara Hesikova has been Ideal Home's News Writer since July 2023, bringing the Ideal Home's readership breaking news stories from the world of home and interiors. Graduating from London College of Fashion with a bachelor's degree in fashion journalism in 2016, she got her start in niche fashion and lifestyle magazines like Glass and Alvar as a writer and editor before making the leap into interiors. She feels the two are intrinsically connected - if someone puts an effort into what they wear, they most likely also care about what they surround themselves with.