The 'contraption' Stacey Solomon uses to make her bed is a gamechanger
Tried and tested by the Ideal Home team, and we're seriously impressed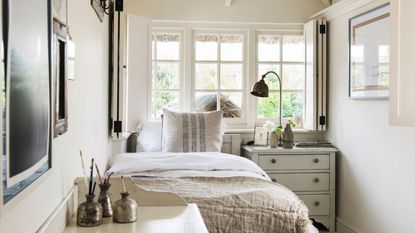 (Image credit: Future PLC/Colin Poole)
Stacey Solomon surprises fans with the unassuming 'contraption' she uses to make her bed look hotel standard – and the best part is, you probably already have it in your wardrobe.
Making the bed in the morning is a daily ritual that makes us feel like we've got out life in order, even if that isn't necessarily always the case. The Loose Women star has previously sparked debate on how often you should change bed sheets, which she revealed was weekly so we know she takes pride in making and styling a bed.
Stacey Solomon's coat hanger hack
Stacey took to her Instagram stories on Monday, posting a video captioned 'Make the bed with me,' where she takes us step by step in her weekly reset. In the video she writes, 'There's just something about fresh sheets 😩 usually, it's sheet day on Sunday but did nothing yesterday but play in the garden so starting the week in fresh sheets instead 🤩'
However, what fans were seriously impressed with was when she started tucking her bedding into her mattress without so much as breaking a sweat.
In a following Instagram story, Stacey said, 'Also LOADS of you asking what contraption I use to tuck my bedding in with. It's just a wooden clothes hanger 😂 I've been doing that for years it makes it SO tight & I never have to iron or break a nail 😂🙏'
A while back on Fearne Cotton's podcast Happy Place, Stacey Solomon revealed that this hack came about because she loves getting her nails done and tucking the bedding in was always her 'nail nemesis.'
But now, she uses the end of a coat hanger to squash the edges of the duvet down the side of the bed.
'I get a hard, wooden coat hanger and I lay the duvet across [the bed], and then use the hanger to shove it right down the sides of the mattress,' she explains. 'And it pulls it so tight that it looks like it's been ironed and my nails are safe.'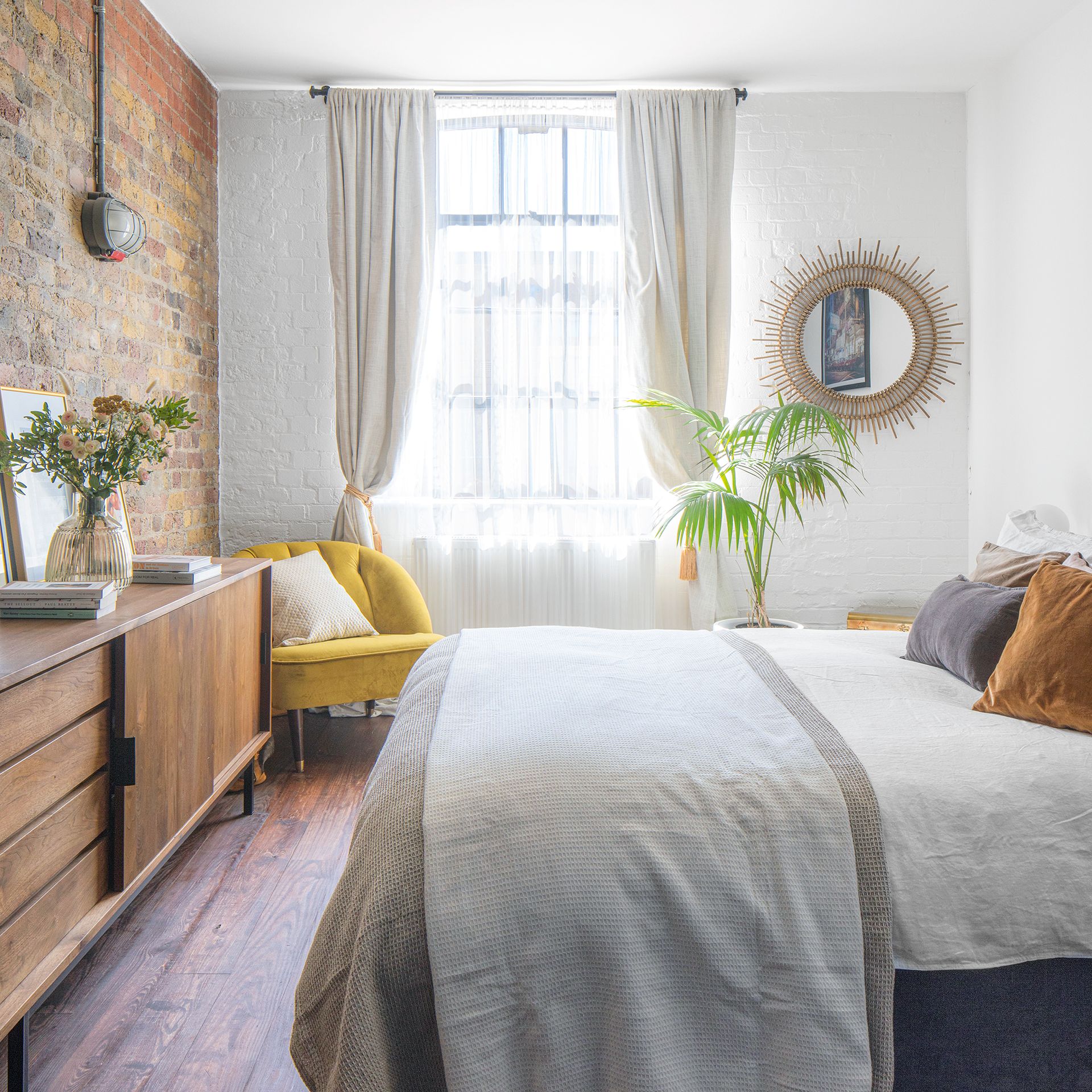 I wanted to try the hack out but didn't have a wooden clothes hanger on me, so just used a plastic one and it didn't disappoint. Honestly, I think it's genius, especially as someone who also likes getting their nails done and doesn't want to get in the nitty-gritty of the bedframe.
The hack works really well and makes it look like a professional job that's hotel standard. However, if your bed frame is painted, take care not to scratch the paintwork as you push the coat hanger down into the gap.
This is definitely going to be a new addition to my routine every time I change my bedsheets and make my bed because of how ridiculously easy it is. Fair play, Stacey.
Get the Ideal Home Newsletter
Sign up to our newsletter for style and decor inspiration, house makeovers, project advice and more.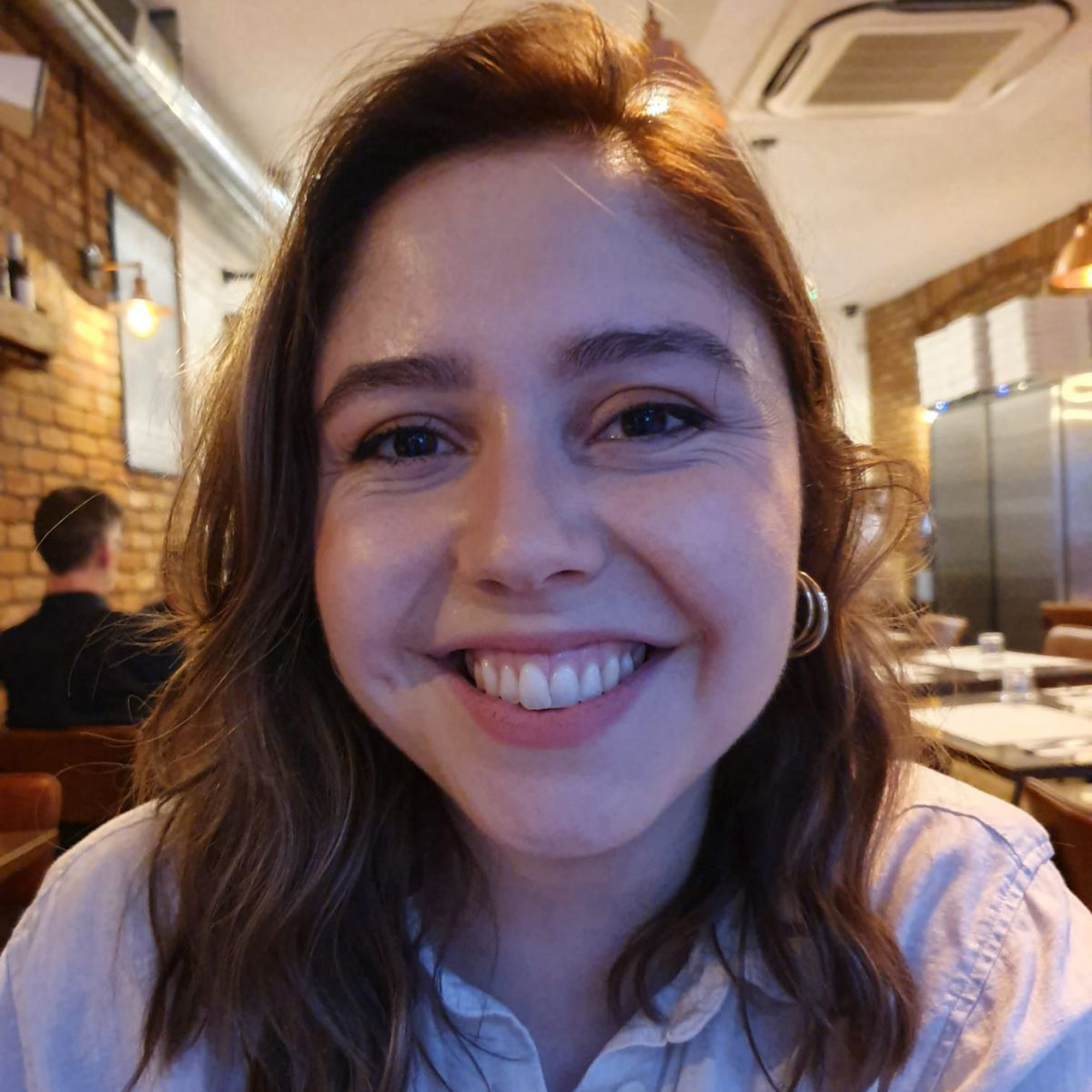 Millie Hurst was Senior Content Editor at Ideal Home from 2020-2022, and is now Section Editor at Homes & Gardens. Before stepping into the world of interiors, she worked as a Senior SEO Editor for News UK in both London and New York. You can usually find her looking up trending terms and finding real-life budget makeovers our readers love. Millie came up with the website's daily dupes article which gives readers ways to curate a stylish home for less.