You can now buy 'germ-killing wallpaper' – a gimmick or a game-changer for winter bug season?
Grandeco just launched the world's first germ-killing wallpaper and it's got us intrigued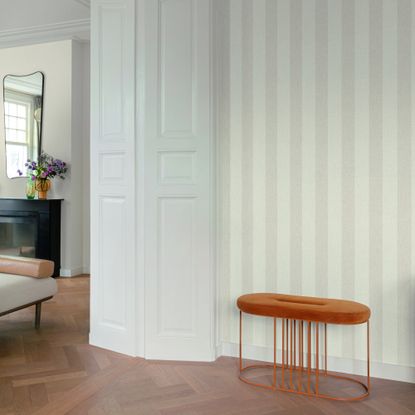 (Image credit: Grandeco)
The world's got its first germ-killing wallpaper! There's a wallpaper trend we didn't see coming. The newly developed innovation comes courtesy of Belgian wallpaper brand Grandeco that revealed its Pure & Protect® Nobacoat® Atmosphere collection (that's quite a mouthful) of germ-killing wallpapers just yesterday.
With prices starting at £40 per roll, the range of wallpapers promises to attract, trap and eradicate 99.9% of viruses, bacteria, mould and fungi that come in contact with the walls, making the germs harmless as a result and creating a healthy living environment in the process.
This is achieved via its hospital-grade, heavy-duty disinfectant coating called Nobacoat®, which is where the wallpapers get their name from. But the good news is you don't have to sacrifice aesthetics for function here as the brand injected the new styles with its signature elegant design. They are available in a chic striped pattern, as well as lovely solid colours like soft, pale pink and mustard yellow with a woven effect.
Grandeco first germ-killing wallpaper
Targeted largely at families with children, the newly launched products don't only promise to combat surface germs, but also target airborne viruses, preventing illnesses from spreading at home. And they can withstand regular cleaning, wiping and scrubbing. This is every germophobe's dream come true!
Considering their germ-killing, highly hygienic properties that should stay effective for the next 12 years, these wall coverings might be great for high-traffic areas of your home, making for the perfect hallway wallpaper idea or kitchen wallpaper idea, as suggested by Patrick Molemans, CEO of Grandeco WallFashion Group.
'Whether it's busy hallways, kitchens or children's play areas, our innovative germ-killing wallpaper revolutionises the way families can enjoy both beautiful and hygienic spaces without compromise.'
He continues, 'From sticky little fingers to our beloved pets rubbing up against them - walls harbour lots of germs. In fact, the average household contains over 9,000 different viruses, bacteria and fungi - and in a post-Covid world, the need for healthy living spaces has become more important than ever.'
But according to Patrick, you don't have to worry about potentially toxic chemicals being released into the air in your home and harming your or your family's health. 'Unlike other products on the market, our wallpaper operates mechanically, not chemically. This means it will attract and pierce 99.9% of viruses, bacteria, fungi and even mould - making them harmless, without the use of any harsh chemicals.'
As a wallpaper idea, we love it. If not for the germ-killing properties, we're all on board of a hard-wearing, easy-to-clean wallpaper that also looks great. But the bottom line is that we would have to try it for a few months at least to be able to determine whether it actually makes any difference.
Pure & Protect® Nobacoat® Atmosphere collection by Grandeco will be available for purchase online and in store at large DIY retailers such as Leyland, B&Q and Homebase.
Get the Ideal Home Newsletter
Sign up to our newsletter for style and decor inspiration, house makeovers, project advice and more.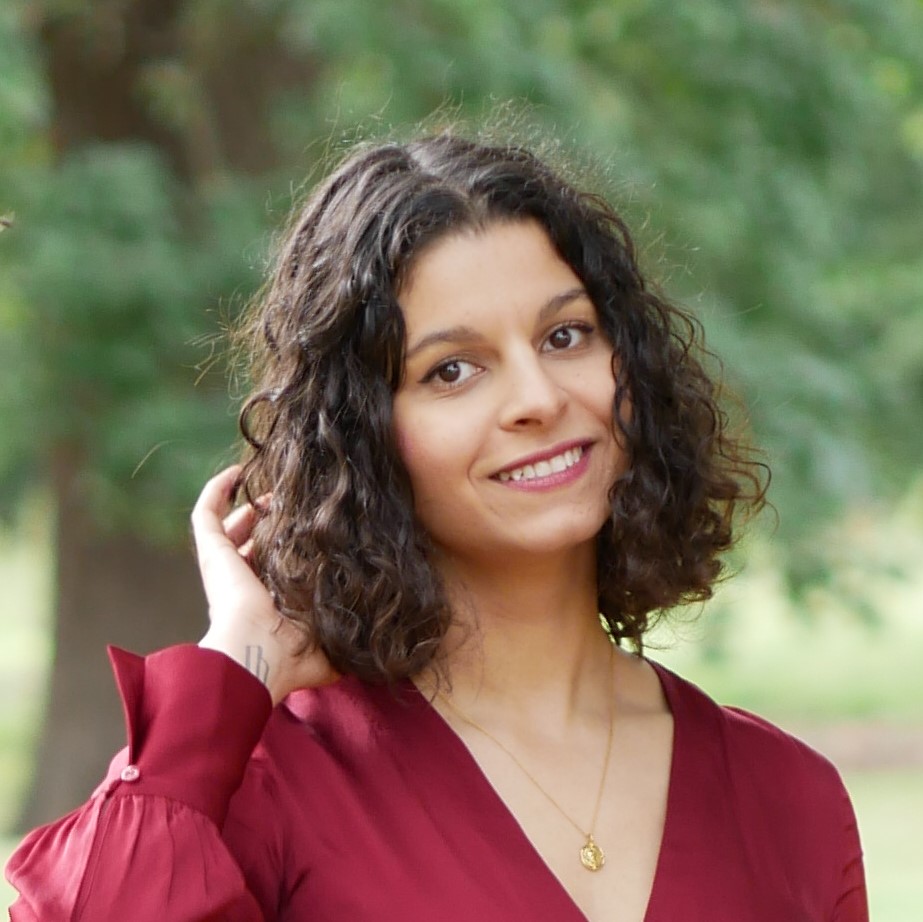 Sara Hesikova has been Ideal Home's News Writer since July 2023, bringing the Ideal Home's readership breaking news stories from the world of home and interiors. Graduating from London College of Fashion with a bachelor's degree in fashion journalism in 2016, she got her start in niche fashion and lifestyle magazines like Glass and Alvar as a writer and editor before making the leap into interiors. She feels the two are intrinsically connected - if someone puts an effort into what they wear, they most likely also care about what they surround themselves with.