Wallpaper trends 2023 – the styles, colours and patterns to know now
The expert-led guide to the wallpaper trends of the year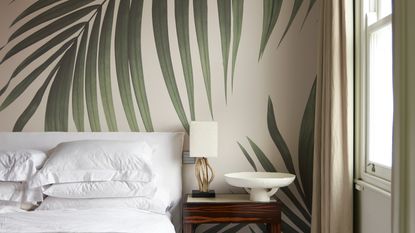 (Image credit: Future PLC./James Merrell)
When decorating - or redecorating - your home, wallpaper trends are a wonderful place to start helping you decide what route to go down. The styles, patterns and colourways leading the pack for 2023 are delightfully varied, so you're bound to find your perfect paper.
Decorating using wallpaper ideas has gone through varying periods of popularity over the years, but it's very much having a moment right now. Largely thanks to homeowners becoming braver with decorating choices – our homes are bolder and more expressive.
'Wallpaper is one of the best ways to add a touch of personality to your home,' agrees Chelsea Clark, Head of Brand at Lust Home. 'You can use it in a variety of ways to create different moods, whether that be full coverage, a statement wall, sectioning off part of an open space, or as art within panelling.'
'Although it may seem more expensive than painting, the use of high-quality materials now used for wallpaper means they are built to last, so you can have the perfect backdrop for years to come without the need for a touch-up.'
Wallpaper trends 2023
We've spoken directly to the experts, and used our extensive knowledge of trends, products and design to bring together the top wallpaper trends that will dominate 2023.
Thea Babington-Stitt is the Assistant Editor for Ideal Home and has been working across some of the UK's leading interiors titles for nearly 10 years.
Before moving to Ideal Home, Thea was News and Features Editor at Homes & Gardens, LivingEtc and Country Homes & Interiors. She is passionate about design and is constantly speaking to designers and brands to find out the latest trends in interiors.
1. A retro resurgence
'When it comes to upcoming wallpaper trends, we are expected to see a retro resurgence, favouring groovy repeat patterns and abstract colourways,' advises Yvonne Drury, Founder of MissPrint. 'This will definitely assist in making homes more visually interesting and inviting.'
'Homeowners are becoming more and more confident with their styling decisions — opting for characterful designs as opposed to neutral aesthetics. Retro patterns in particular can offer a sense of individuality and personality.'
'The fun colours and playful patterns are good for creating a bold and fun theme in the home, and when used in a small room, like a wallpapered cloakrooms, it can add interest and inject an element of wow factor into the space for your guests to enjoy too!'
2. Beautiful botanics
'The trend for bringing the outside inside shows no signs of going away, and why should it?,' asks Kerry McKenzie, Co-founder, Brand McKenzie. 'Adding a touch of nature instantly brings serenity to busy living spaces.'
'Biophilic design is still a huge trend, bringing the outside in. It's easy to live with and looks amazing mixed with real plants,' adds homeware designer Clarrisa Hulse.
3. Metallic moments
'Another one of the wallpaper trends we've recognised is for metallics, which can elevate a neutral scheme by adding some seductive shimmer,' says Jamie Watkins, Co-Founder of Divine Savages.
Rather than being all over glitz and glam, this look is more about subtle additions of eye-catching glints and glimmers to add an extra dimension and help bounce light around.
4. Modern murals
'We're seeing a resurgence of one of the oldest decorative treatments, the mural,' says Melanie Adams, Global Manager of Wallpaper Direct. 'These larger scale wallcoverings enable you to set the scene and effortlessly add character and personality to your space.'
'Murals come in all shapes, sizes and themes from historical interpretations to contemporary wall art and with many designers incorporating into their wallpaper collections, are becoming much more accessible.'
'It is all about murals now,' agrees Clarissa Hulse. 'Technology with digital printing has moved on so much and you can get bespoke murals to fit your space perfectly.' You can go for wall-to-wall designs or stick to a feature wall.
5. The new stripe
'Stripes are back but not as we know them,' explains Chelsea from Lust Home. 'Encouraging moments of mindfulness in the home, the wavy stripe is, quite literally, making waves this year.'
'Associated with water and the ocean, wavy striped patterns evokes feelings of calm and relaxation, making them perfect for bedroom wallpaper and in living spaces.'
6. Move into maximalism
'There are some key wallpaper trends emerging that are proving big for 2023. First up, bold, statement prints are key,' notes Emma Deterding, Founder, Kelling Home. 'We're seeing clients move away from subtle, muted wallpaper in terms of colour and pattern, and instead opting for bigger, bolder eye-catching designs.'
'Maximalism is still very in, and expressing your individuality in particular too, so bold and patterned wallpapers are proving to be hugely popular and are equal opposites to the colour-blocking trend,' agrees Lorraine Aaron, Founder, Curious Egg.
---
The wallpaper trends continuing from 2022
As much as we love the newest and freshest wallpaper trends, there are a few designs from last year which are still popular. Anyway, remember that what's most important is finding a wallpaper that you and your home love, rather than what the newest design trend is.
These are our favourite trends from 2022 which are going to continue being popular in the year ahead.
1. Blooming florals
'Florals for wallpaper? Groundbreaking. No but really, they just work,' says Nina Tarnowski, Founder of Woodchip & Magnolia. 'They can also be adapted to suit any space or design style.'
'Always consider the size of the room when making florals work in your space. The bigger the space, the bigger you can go with the bloom. For more compact rooms, stick to the smaller, more intricate designs to make the space look bigger.'
2. Wood effect
Bring a hint of the natural world into any room of the room with wallpaper disguised to look like bare wooden walls.
'The desire to be more connected to nature has increased over the past year, with the importance highlighted of its benefit on wellbeing,' says Olivia Crosher, interior designer at Naturewall.
'People are wanting to add the warmth and depth found in natural colours and materials to their interiors to make their homes comfortable, calming, and relaxing environments.'
3. Restorative prints
Wallpaper trends are about more than what's stylish and cool - it's a reflection of our values and where we are in the world.
'When designing our Wallpaper of the Year 2022, we really took our time to consider what is important to us and what we have valued over the past year,' says Maryanne Cartwright, Design Manager of Graham & Brown. 'As time seemed to slow, we had a moment of self-reflection to consider the environment around us from the protective shells of our homes, we discovered the importance of self-care.'
'Through the limited access to the outdoors, we have truly appreciated the importance of nature, and the natural calmness that we find in the elements. This led us to the creation of Restore, its wild and trailing detailing references the natural habitat reclaiming the urban spaces, questioning our impact on the environment and a need to reconnect with natures healing qualities.'
4. Graphic design
Art-inspired prints are a recurring moment in terms of wallpaper trends, and this year the graphic, abstract style is leading the pack.
The trend of abstract cut-out design has changed and morphed quite a bit since its take off in popularity a few years ago,' says Jess, designer and data analyst at Hovia. 'We are seeing creators experiment with different materials now, such as wood, paint, canvas, and weaving. Over time this trend has evolved from a digital style to more tactile designs with focus on textures and textiles.'
5. Fun in the cloakroom
Your cloakroom is often the only bathroom guests will see and it's not somewhere anyone spends a huge amount of time, so take this opportunity to show off your style and push your boundaries while you're at it.
'Cloakrooms are ideal for embracing unique style and making a statement,' says Rebecca Drury, Co-Founder, MissPrint. 'Ensuring big impact in small spaces, colourful and patterned wallpaper is ideal, from bold geometric designs to large-scale botanical prints. Colour blocking will also come through as a bold way to inject some colour into a room or combining a mix of patterns and prints.'
6. Bathroom wallpaper
Bathroom wallpaper is a wonderful way to add a fun hit of colour and print in a typically neutral and plain area.
'We are going to see a move away from cool greys and sleek whites in the bathroom towards warmer, bolder and more vibrant tones,' says Rebecca from MissPrint.
'The room where you plan to use your wallpaper can affect how it is applied,' adds Kerry from Brand McKenzie. 'For example, if you want to use wallpaper in a bathroom, you should protect it against moisture by sealing it with a coat of clear decorator's varnish, such as Polyvine.'
'While you don't necessarily need to use wallpaper specifically designed to resist moisture in your bathroom, you should avoid using it in areas that are obviously wet, such as inside the shower.'
7. Textured walls
Textured wallpaper is seeing a huge comeback this year, whether it's sumptuous upholstery or tactile soft furnishings – homes need to be layered with texture. We want the decoration to speak to us, literally as if whispering 'touch me, I'm irresistible'.
'Add interest with textured wallcoverings. Grasscloth, cork or paper backed silks define a design direction so simply. They add immediate depth and can demonstrate Parisian Glamour or Saville Row sophistication at a stroke,' explains Martin Waller, Founder, Andrew Martin.
'Gone are the days of just printing on paper, you can now embellish corks, grass-cloths and silks with pretty much any design.'
Is wallpaper still in style for 2023?
'Wallpaper is definitely in style for 2023 and beyond,' says Emma from Kelling. 'We've seen a huge resurgence in wallpaper and wall murals being including in homes for some time now, and this is unlikely to change! Modern wallpaper designs are beautiful and can really make a statement, whether you go for a floral, geometric, or minimalist design.'
'Also, with the rise in removable wallpapers, it's becoming less of a commitment as you can easily remove the paper should you get bored - the removable designs are definitely proving most-popular in rentals.'
'Wallpaper is in style now more than ever,' agrees Jamie from Divine Savages. 'With people becoming increasingly braver in their interior choices we're seeing wallpaper used in more unexpected places - such as on the ceiling.'
'Not only is it guaranteed to create maximum impact but it can completely change the feel of the room, making a simple yet striking, unexpected update.'
How do you choose wallpaper?
'When choosing wallpaper, the first thing to consider is the room where you will be using it,' advises Kerry from Brand McKenzie. 'Is it a bedroom, living room, or bathroom?'
'Each room has different requirements, so choose a wallpaper that suits the room's needs. For instance, a child's room or playroom is perfect for a bold, playful design, whereas an adult's bedroom needs something a little more discrete and soothing.'
'You also need to take the room's decor into consideration. Make sure the pattern you choose complements your existing fixtures and furnishings. Order samples of your favourite wallpapers. This allows you to see and feel the wallpaper before making a large investment.'
Which wallpaper makes a room look bigger?
'Wallpaper can work in many different ways, for example, in a smaller space, you can trick the eye with a large-scale print to make the space look bigger, whereas a darker room without much natural light can be opened up with lighter colours,' explains Chelsea from Lust Home.
'When selecting the wallpaper trends you want to work with, consider how the colour will affect the feel of your space,' adds Kerry from Brand McKenzie. 'For example, if you have a small room and want to make it feel bigger, choose a light colour.'
'On the other hand, if you want to create a cosy atmosphere that emphasises the small space (which works well in a cloakroom, for instance), opt for a wallpaper with dark colours.'
Get the Ideal Home Newsletter
Sign up to our newsletter for style and decor inspiration, house makeovers, project advice and more.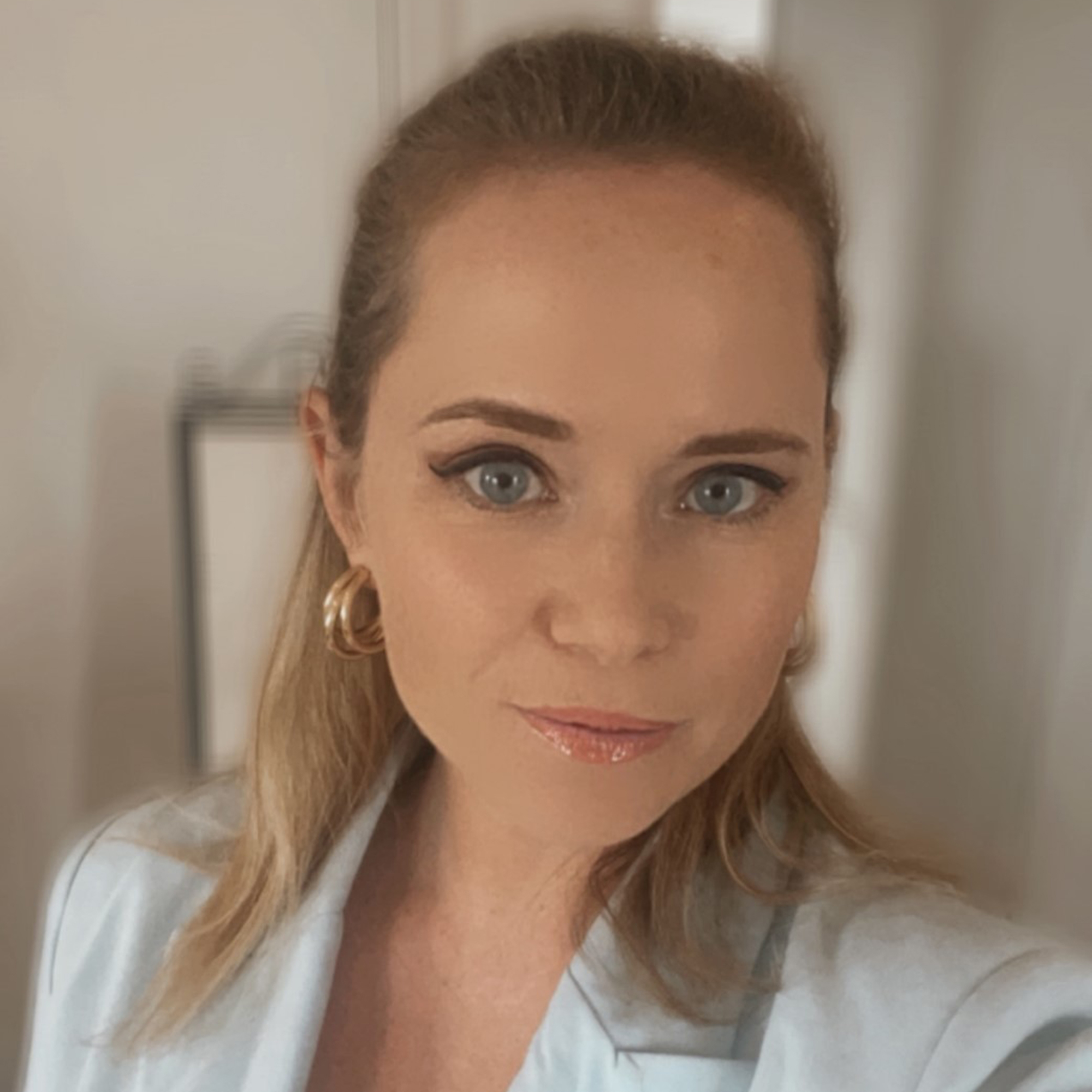 Thea Babington-Stitt is the Assistant Editor for Ideal Home. Thea has been working across some of the UK's leading interiors titles for nearly 10 years.
She started working on these magazines and websites after graduating from City University London with a Masters in Magazine Journalism. Before moving to Ideal Home, Thea was News and Features Editor at Homes & Gardens, LivingEtc and Country Homes & Interiors.