Is this the new 'Live, Laugh, Love'? – the slogan trend that's making a comeback
The return of the slogan – what does our homeware have to say?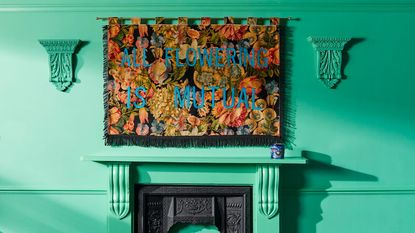 (Image credit: House of Hackney)
Who doesn't remember the good old days of 'Live, Laugh, Love' signs, posters and even mugs found in almost every home. Perhaps you still have some knocking about, not quite ready to part with your reminder to, well, live, laugh and love. But while we hate to break it to you that this particular slogan trend is really a thing of the past at this point, we are very happy to let you know that a new slogan resurgence is on the horizon.
This home decor trend is part of a wider desire of individual expression through our homes and stamping them with our personality, which can perhaps be credited to the Gen Z generation. So anything goes really - whatever slogan you feel best expresses your personal views, makes you smile or chuckle. Just please, let it not be 'Live, Laugh, Love', we beg of you.
The slogan homeware trend is making a comeback
While in the past, posters and signs have been the go-to slogan mediums, this time around we're seeing them a lot more on soft furnishings like throws, cushions and wall tapestries.
'There has been a noticeable increase in the use of text and slogans in interior design, especially on soft furnishings, wall art and cushions,' confirms Daniel Ufland, co-founder of Flitch, online interior styling platform.
But if not 'Live, Laugh, Love' (I'm sorry for going on about it), then what do these slogan cushions and blankets have to say?
The answer is anything, really. But humorous lines, meaningful messages, as well as motivational notes are among the most popular ones.
'This reflects a wider trend where people are expressing themselves and personalising their home decor. They're adding meaningful messages, whether for inspiration or a touch of humour, to create a unique connection between themselves and their living spaces. This could be anywhere in the home, from a motivational piece of wall art in the office, to a more relaxing or humorous cushion in your living room,' Daniel says.
A very popular motif of late has been the 'Get Naked' bath mat like this Amazon one, showing the humorous sign of the trend.
On the other hand, author (and out girl crush) Fearne Cotton recently showed off her slogan throw from Denim and Bone on Instagram, which is adorned with a motivational message of 'You Got This' (and she sure does).
One brand that does slogans like no other is homewares company House of Hackney, that creates cushions and wall prints with messaging such as 'Walk in Wonder' or 'Earth Girl'.
'Here at House of Hackney we like to add a playful slogan to our prints whether it be on our luxurious cushions or our beautiful Market Garden posters,' says Chloe Vince, House of Hackney's decorating consultancy sales executive. 'These act as a reminder to appreciate the natural world around us and therefore become prints with a purpose.'
The brand partners with lettering artist and activist Alice Gabb to create their range of mindful wall hangings, which make the perfect hallway decor, intriguing your guests as soon as they step through your door. The nature-centric slogans seen on these tapestries include, 'All Flowering Is Mutual' and 'The Flowers of Tomorrow Are Planted in the Seeds of Today'.
'The banners she creates are inspired by early secret societies, peace campaigning and social justice movements within the UK. These are a playful way to introduce a daily reminder of "what would nature do?" into your home and to nurture the world around us.'
But the most popular are those slogan cushions and throws as they are the easiest to incorporate into any living room decor or bedroom idea. One of our favourites is this fun 'No Riff Raff' cushion from Next for something light and fun to decorate the sofa with. Or if you're more spiritual and believe in manifesting, then this Manifesting Throw Blanket from Urban Outfitters will be right up your street.
Now you can let your home do all the talking.
Get the Ideal Home Newsletter
Sign up to our newsletter for style and decor inspiration, house makeovers, project advice and more.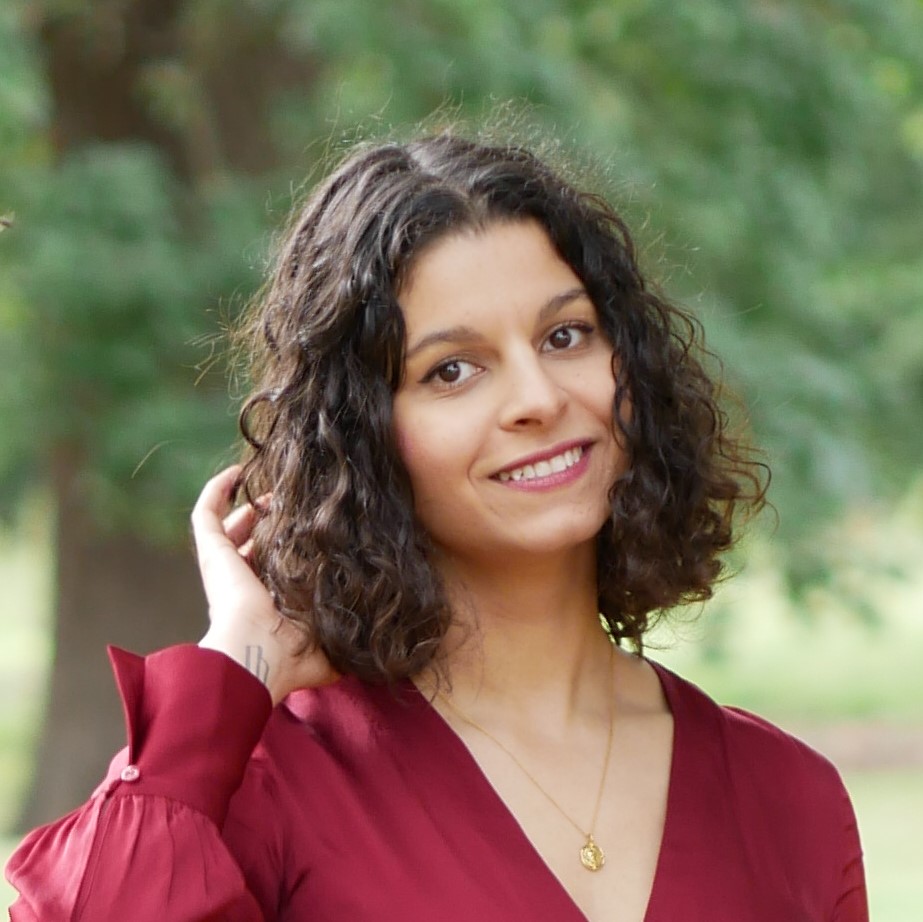 Sara Hesikova has been Ideal Home's News Writer since July 2023, bringing the Ideal Home's readership breaking news stories from the world of home and interiors. Graduating from London College of Fashion with a bachelor's degree in fashion journalism in 2016, she got her start in niche fashion and lifestyle magazines like Glass and Alvar as a writer and editor before making the leap into interiors. She feels the two are intrinsically connected - if someone puts an effort into what they wear, they most likely also care about what they surround themselves with.