Would you pick up a £6k sofa from the street? The 'blue sofa' controversy that's dividing social media
This woman's second-hand pickup has sent the internet into a frenzy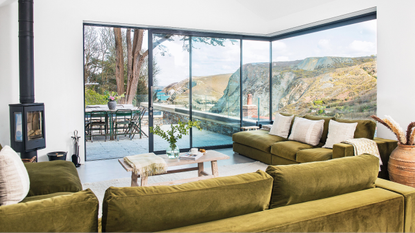 (Image credit: Future PLC/Colin Poole)
A viral video of a woman finding a sofa she believed to be worth just over £6,000 on the side of the street in New York City is taking social media by storm – while she's convinced she scored the best sofa for a bargain, netizens think otherwise, raising concern for the sofa's uncleanliness despite her attempt to restore it to its former glory.
If you've been active on social media for the past couple of days, we don't think you can get far without stumbling across the infamous 'blue sofa' discourse, which has sent the internet into a frenzy.
TikTok user, Amanda Joy, has racked up over 54 million views on a TikTok video where she shared how she found her 'dream couch' on the side of a street in New York City which she believed to be the Bubble sofa from French brand, Roche Bobois, worth just under $8,000 (that's around £6,400 for us Brits).
The viral video also reached Twitter, where it gained an additional 105 million views – and the internet is freaking out over her second-hand pickup. While the majority of comments state that they would never dream of picking up a sofa secondhand, dubbing it 'bed bug central' and unsanitary, there are some praising the New York resident for her keen-eyed efforts and calling her 'lucky' for her curbside find.
So, who's actually in the right? Should you buy sofas second-hand or are they a piece of furniture you should always buy new?
Should you buy sofas second-hand?
'There's an assumption that second-hand means second best, but this isn't the case at all. Remember that although they have been preloved by someone else, second-hand pieces are still 'new' to you, and that doesn't make them any less valuable or special,' explains Harriet Pringle, founder of Narchie.
Harriet Pringle is founder and CEO of Narchie, which launched at the end of 2021, a social homeware marketplace app for a new generation of decor enthusiasts to buy, sell and connect.
Narchie makes discovering all manner of pieces for the home, sustainable, inspiring and easy.
'Buying a second-hand sofa is not only the most sustainable way to shop, but you can also get cheaper, better quality, and unique designs at a fraction of the price. It is always the quickest and most efficient way of purchasing a sofa, as you don't have to wait for long lead times.'
Our Editor in Chief, Heather Young, is also team second-hand. She says: 'We have bought and sold sofas on eBay. Our most recent purchase was for our garden den, and we managed to nab a nearly new IKEA sofa for £50 as long as we could collect it quickly because the seller was moving abroad.'
'The one we bought was spotless, but when we sold ours I made it clear in the description that we own a dog. I'm sorry to admit it, but our dog is allowed on the sofa, so it definitely smelt of dog.' But of course, natural wear and tear are normal because of the inevitable fact that it's preloved by the previous owner – that's why transparency is key.
Is it safe to buy sofas second-hand?
Choosing to thrift your bigger (and often more expensive) furniture pieces is a budget living room idea that your purse will thank you for, but of course, there are some best practices and tips to keep in mind to save you from getting scammed for a faulty piece of furniture.
Harriet Pringle at Narchie says: 'Buying a second-hand sofa is completely safe, but like anything, it's always worth doing your research before purchasing. If buying online, always get as much information from the seller as possible.'
This is one of the most important tips for buying second-hand furniture.
'Make sure to ask about the condition of the sofa and of any imperfections. Always check for signs of irreparable damage, whether that's broken springs, water damage or burn marks, as this structural damage is difficult, expensive and usually not worthwhile to fix. If in doubt, always ask for extra pictures,' Harriet adds.
Additionally, in a previous interview with our sister title, Homes & Gardens, American interior designer, Kelly Wearstler, shared that when buying second-hand chairs online, she always asks the seller to have somebody sit in the chair and take photos from all angles.
Laura Crombie, Content Director at Ideal Home also shares her insight as a second-hand seller herself: 'I've sold three old sofas on Facebook Marketplace. I give them a deep clean, take good pics with some styling and have been pleasantly surprised by how much I've made.'
How to clean second-hand sofas
Knowing how to clean a sofa is essential when it comes to second-hand finds, as failing to do so can bring a few health hazards, namely germs, pests, and unpleasant smells to a home.
Lily Cameron, cleaning supervisor at Fantastic Services outlines some key steps to consider when cleaning a second-hand sofa at home:
Evaluate the condition of the sofa before cleaning it – check tags or labels for any specific cleaning codes or guidelines
Vacuuming it – use the best vacuum cleaner to thoroughly vacuum the sofa to remove loose dirt, dust, and debris
Spot-test any cleaning solution – apply a small amount to an inconspicuous area before using it on the entire sofa to check for any adverse reactions
Consider fabric-specific cleaning – the appropriate cleaning method for your sofa will depend on its fabric type
Consider steam cleaning – using the best steam cleaner is an effective method for deep-cleaning a sofa, but keep in mind that not all fabrics and finishes are suitable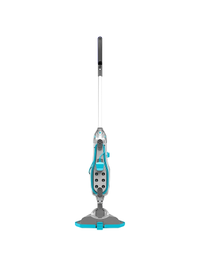 Vax Steam Fresh Combi S86-SF-C | £99.99 at John Lewis
Rated as our top pick on Ideal Home, this powerful steam cleaner comes with all the tools you'll need to get your sofa looking brand new again.
If your sofa's got some stubborn stains and dirt, is of delicate upholstery, or has specific fabric requirements you can't wrap your head around, opting for professional services might just be the best option – not to mention the added security of cleanliness it provides.
Ideal Home's Heather Young recommends either 'hiring a proper carpet and upholstery cleaner to tackle a big job like a new sofa, or there are also professionals who'll come out to do the task for you. It's more expensive to get someone in, but well worth it to nab your dream sofa at a bargain price.'
Fantastic Services' Lily Cameron says: 'While many secondhand sofas can be successfully restored with proper cleaning and maintenance, there are instances where a sofa may be too far gone to restore to its original condition.'
Some instances include structural damage, irreversible stains and discolouration, extensive mould or mildew growth, unpleasant odours, excessive wear and tear, and finally, the cost of restoration outweighing its value.
Of course, we know this context might be slightly different considering that the viral blue bubble sofa was picked up from the side of the street, but the intent stays the same.
It's all about taking precautions and looking at second-hand furniture with a critical eye – you might surprise yourself with the gems you'll come across when you choose to not instantly count out a bargain find just because it's preloved.
Get the Ideal Home Newsletter
Sign up to our newsletter for style and decor inspiration, house makeovers, project advice and more.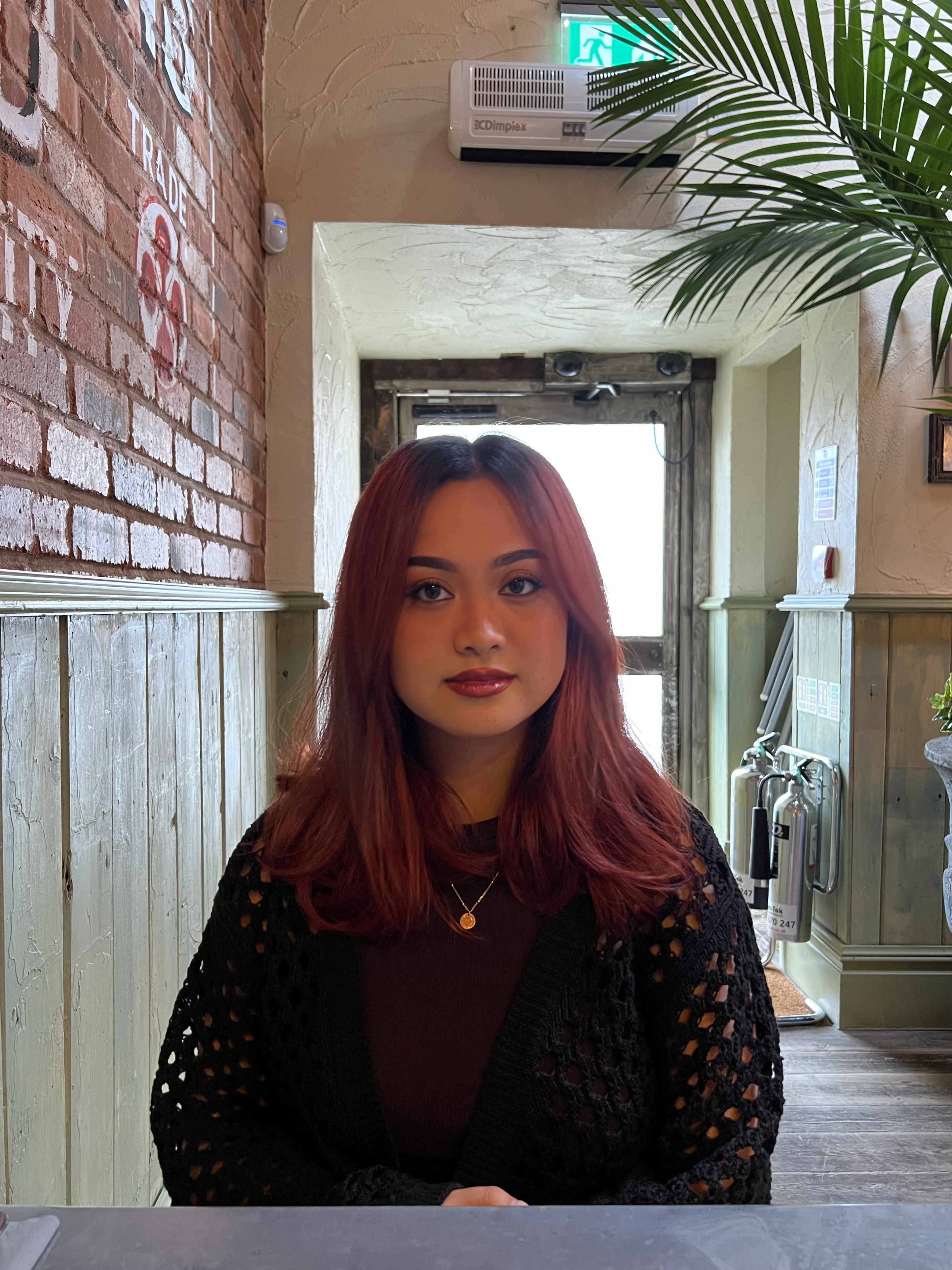 Jullia Joson is Ideal Home's Junior Writer. She's always loved all things homes and interiors, graduating with a bachelor's degree in Architectural Studies from the University of Nottingham in 2022. Previously, she was an Intern Editor for ArchDaily. Now focused on news stories, Jullia can be found down the TikTok and Pinterest rabbit hole scrolling through any new and upcoming trends, hacks, and home inspiration.