5 ways to nail autumn bedroom decor and turn your sleeping space into a cosy and warm retreat
Hibernation mode activated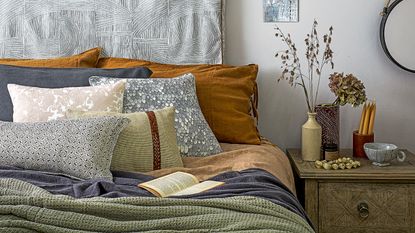 (Image credit: Future PLC/Dan Duchars)
I don't know about you, but I've been thinking about autumn bedroom decor for the past month. Of course, I appreciate the summer and the warm weather that comes with it, but there always comes a time when the crisp call of autumn is too hard to ignore.
If you've also spent the past few weeks dreaming of hot chocolates, roaring fires, falling leaves and chilly autumn walks, you're probably ready to activate your autumnal home mode, too. And while you might already have your autumn wreath hanging on your front door, we want to remind you of the most important room in your home: the bedroom.
Yes, one of our favourite bedroom ideas revolves around the cosy decor trend that the world can't get enough of. And if you want to embrace autumn bedroom decor in your own bedroom, you're going to want to keep reading.
How to nail autumn bedroom decor
'Autumn is the time of year we start to bunker down for the long winter ahead, and so naturally, we want to surround ourselves with decor and furnishings that are going to make us nice and cosy and carry us through the next few months,' says Ryan Fitzgerald, owner of Raleigh Realty. And we've put together our top 5 ways to nail autumn bedroom decor so you can turn your sleeping space into a cosy cocoon.
1. Embrace autumnal decorations
'Seasonal decor comes in all shapes and sizes, but you want to avoid your decorations making your home look tacky,' explains Ryan. And he's right. It's very easy for autumnal decorations to venture into the realm of Tacky Town, but that doesn't mean that you should avoid them altogether.
Sometimes, small pieces here and there can add that autumnal vibe you're after without being too in-your-face. And at Ideal Home, we're huge fans of Stacey Solomon's autumnal range with George Home. After all, she is the Queen of Cosy.
From autumnal garlands to woven pumpkins, these small additions can be incredibly tasteful. And you could even make your own decorations if you wanted to get your creative juices flowing. This year, we think these DIY floral pumpkins are going to take over our homes.
Just make sure you don't go overboard, as your bedroom should still evoke a sense of calm rather than chaos.
2. Change your colour scheme
If you've been toying with the idea of changing the colour scheme in your bedroom for a while, now could be the perfect time to do it. By changing the colour of your walls, you can embrace autumn bedroom decor while also giving your space a little refresh in the process. But what colour should you go for to nail this cosy vibe?
'The cosy autumnal aesthetic takes inspiration from 70s interior design, and the key to capturing its essence lies in the colour profile of the trend, which focuses on earthy hues,' says Michael Rolland, Managing Director at The Paint Shed, says. 'Warm and welcoming tones, including rich browns, stony neutrals, warm reds and vibrant greens, combine to make the ideal cosy autumnal interior.'
These earthy tones don't just add an autumnal feel to your bedroom, though. They also have the added bonus of being colours that make a bedroom look bigger. But don't worry, they won't make your room look cavernous or cold.
'Shades of terracotta give a cocooning feeling and that envelops you in a big warm hug,' explains Emma Bestley, Creative Director and Co-Founder of YesColours. 'Its burnt, bronzy richness will immediately make you feel comforted and grounded.'
3. Layer your fabrics
Autumn is all about being cosy and warm, and layering your fabrics is one of the best ways to make your bedroom look cosy and warm while also making you feel cosy and warm. In a bedroom, the best way to make the most of layering is with the help of your bed.
No matter whether you've already changed to your winter duvet or you're waiting until you start shivering to keep the gas bill down, opting to change your bedding can up the autumn ante in seconds.
'Autumn is a great time to switch up your duvet cover to an autumnal pattern,' says Danielle Flynn at Gift & Graze. 'Or for those wanting to stick to a basic approach, opt for a crisp white bedding and accessorise with throws and cushions.'
If you're not sure where to start when it comes to layering your fabrics, Sarah Massouh, founder at Willow & Hall, has some tips.
'Layering, much like in fashion, is essential. Starting with a duvet as your base, create a cosy feel by layering with cushions, blankets and throws. For extra comfort, why not consider an upholstered bedstead in comforting fabrics such as decadent velvets and tactile wools.'
And if you have short curtains, it could be a good idea to play around with some different curtain ideas. If you want your bedroom to feel extra cosy and autumnal, we'd always suggest swapping short curtains for floor-length alternatives.
4. Add in some scented candles
We love a scented candle at Ideal Home. And while we'll forever advocate for all-year-round usage of these smelly treats, there's no doubt that candles are particularly useful for creating a cosy autumn feel during the colder months.
These best scented candles for autumn will no doubt add a beautiful scent to your bedroom. 'Achieve a welcoming fragrance that marks the change in season with the smell of brown sugar and vanilla,' advises Melissa Denham, interior design expert at Hammonds Fitted Furniture. 'This warming, creamy fragrance will inspire you to get your snuggly sweaters out and enjoy a hot, comforting drink.'
But candles are also incredibly aesthetic - especially for the autumn months. From candles shaped like pumpkins to cork lids that ooze cosiness, adding a scented candle to your bedroom is a win-win situation.
Plus, they have the added bonus of providing dim, warm lighting to a bedroom. After all, who wants to use the 'big light' when they're trying to be as snug as a bug in a rug?
5. Change-up your storage
'Our bedrooms should promote wellbeing and calm,' says Tricia Guild OBE, founder and creative director for Designers Guild. 'Keep storage solutions simple and try to operate a clear head space policy. This way, you can approach each morning with a fresh perspective.'
There's no reason why you can't tie in these bedroom storage solutions to your love of autumn, though. This season is the perfect excuse to swap your plastic storage containers or your fabric clothes boxes for warmer woven materials or softer shelves.
These materials will turn what can often be harsh shapes into softer alternatives, making your bedroom look cosier. Plus, these woven options are often much nicer to look at than storage solutions that focus more on function rather than form.
You can also take the opportunity to jazz up this new storage with even more autumn vibes. 'For brightening up your space, add a statement colour to your shelving or furniture - for example, gold - and bring in accessories such as photo frames, candles and other gold accessories for a contrasting pop of colour,' says Jonathan Clark, Creative Director for Shelved.
How to decorate your room for autumn?
Ultimately, how you decorate your room for autumn is down to your own personal preference. But if you're looking to make any room look cosy and warm during the colder months, it's best to opt for softer fabrics and earthy tones that are synonymous with this season.
Of course, you then also have the choice between permanent decoration and temporary decoration. On the one hand, you could repaint walls and buy new furniture to showcase this change of season, but on the other hand, you could focus on adding autumnal layers or decorations that can be removed when the seasons change once again.
Whatever the case, it's normally the best idea to work from the biggest piece of furniture. For example, the sofa in your living room or your bed in a bedroom.
'Enhancing the beauty of your bed is not just about the bed itself but also about creating a visually cohesive environment around it,' says Victoria Cedeno, Sleep and Brand Specialist at Zinus. 'Carefully selected side tables and an accent chair will help to ground the bed, making the space feel intentional.'
And this is especially important if you're intentionally trying to create a cosy vibe.
How do I make my room cosy in the fall?
Using autumnal decorations and colours is one of the best ways to make your room cosy, but you can also focus on the finer details.
Opting to ditch the 'big' light in favour of smaller lamps will create a warm ambience, while switching short curtains for longer curtains will add another layer of cosiness and protection from the outside elements.
All in all, find decorations that work for you and your taste - but it's always a good idea to take inspiration from guides like this.
Get the Ideal Home Newsletter
Sign up to our newsletter for style and decor inspiration, house makeovers, project advice and more.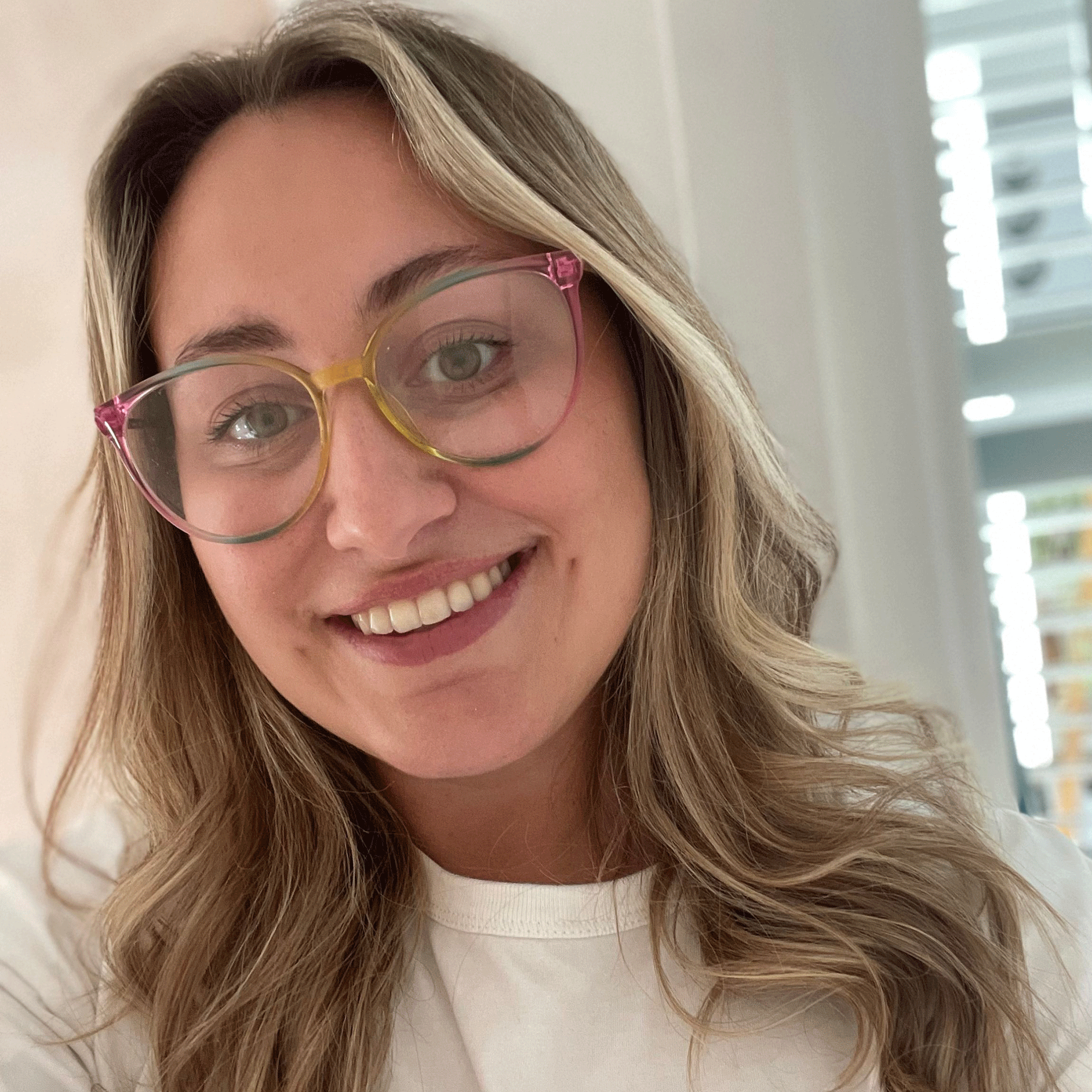 Lauren Bradbury is a freelance writer and major homes enthusiast. She graduated with a Bachelor's degree in English and Creative Writing from the University of Chichester in 2016, before dipping her toe into the world of content writing. After years of agency work, writing everything from real-life stories to holiday round-ups, she decided to take the plunge and become a full-time freelancer in the online magazine world. Since then, she has become a regular contributor for Real Homes and Ideal Home, and become even more obsessed with everything interior and garden related. As a result, she's in the process of transforming her old Victorian terraced house into an eclectic and modern home that hits visitors with personality as soon as they walk through the door.