Grey and white bedroom ideas to create a soothing sanctuary with this colour duo
Classy, modern and versatile - grey and white is a heavenly colour match for the bedroom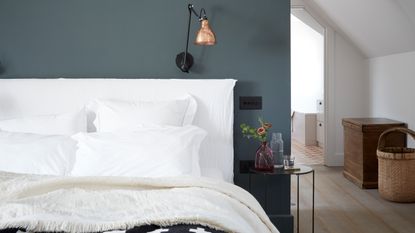 (Image credit: Future PLC / Paul Massey)
Colour combos don't get much more classic than grey and white bedroom ideas, two shades which have long since been married together for their neutral, earthy tones and softening effects.
They couldn't be more suited to the bedroom, the space in the house where we most want to create peaceful, tranquil vibes. Grey bedroom ideas are fabulous, but grey and white add a layer of stylish serenity, and the good news is that there is a myriad of ways to incorporate the duo into your space.
'The use of warm neutrals and earthier tones like white and grey, recreates the soothing properties of our natural surroundings', says Ruth Mottershead, Creative Director of Little Greene. 'This is ideal for the bedroom where we want to create a calming retreat for relaxation at the end of the day.'
Grey and white bedroom ideas
Whether you're a grey and white decor novice, or you've already had your pick of the best grey and white living room ideas and are looking to recreate the scheme in the boudoir, our ideas will ensure you use the combo to its full potential.
1. Start with fresh white walls for a blank canvas
Neutral white walls are a great starting point for a grey and white bedroom. They offer endless possibilities for you to start layering the scheme into the room, and will serve as a safe backdrop on which you can play around with different decor pieces.
'Fresh white walls provide a blank canvas to layer a mix of light and dark greys', says Sophie Devonald, design expert at Crown Imperial. 'Whether through your bedside lighting, carpets or individual furniture elements, the white walls will help to create a seamless balance.'
White walls work particularly well with small bedroom ideas, as they can help enhance any natural light that falls in the room. Bring grey textures and furnishings in for added cosiness.
2. Contrast white with moody grey tones
Bring in darker shades of grey such as charcoal and slate to offset the white elements of the room. This can work really well with furnishings such as cushions, rugs and throw blankets, where a deep grey would help bring forth rich, velvety textures.
You could equally opt for darker shades of bedding and curtains. 'Dark greys work wonderfully with white woodwork and bedlinen', says Justyna Korczynska, Senior Designer at Crown. 'The contrast in shades can create the ultimate smart bedroom.'
3. Create a feature wall using white and grey wallpaper
A bold and beautifully patterned wallpaper in grey and white is a lovely bedroom feature wall idea. Choose wallpaper with a mix of grey and white hues so you're not limited to the tones you bring in via your furniture and decor.
A bold geometric print would look great in a room with a lot of free space, or select a soft swirly grey design to go behind the bed. Get clued up on how to wallpaper a feature wall and you'll soon have a magnificent grey and white focal point in your bedroom.
4. Opt for soft greys and off-whites for a soothing atomsphere
Creating a calm and peaceful atmosphere in the bedroom is important, as it's the room we come to relax in before sleep. Soft greys with warm undertones, paired with creamy whites are the perfect shades for creating this tranquil setting.
Ruth Mottershead, Creative Director at Little Greene, says that the bedroom 'is the perfect room for creating a sanctuary', and a soft grey and white palette will help manifest this. You can start to incoporate soothing hues by simply adding a white linen throw to the bed, or a freestanding pebble grey vase to the floor.
5. Paint your woodwork white
If you don't feel like buying new furniture, simply painting over what you already have in a gorgeous shade of white would help implement a grey and white colour scheme into your room.
The best white paint can give preloved furniture a fresh new look, and can look especially good on woodwork pieces. A white dressing table, wardrobe or bed sit nicely on top of grey bedroom carpet ideas - just do the actual painting in another room.
6. Bring in bold patterns through bedding and accessories
The beauty of a grey and white colour palette is that you're creating a simple, neutral base which is ideal for layering bold geometric patterns.
Dark grey and white prints or cushions can create a stylish monochromatic effect, giving the bedroom a modern twist. Another great way to bring patterns into a grey and white bedroom is through ceramic pieces, such as hanging plates on the wall or a vase on the windowsill. The possibilities are endless with a simple grey or white backdrop.
7. Accent grey and white with a third colour
Incorporating a different splash of colour will keep things visually interesting in a grey and white bedroom, and there's a wide range of shades that will complement the duo.
'Different shades of grey are hugely versatile – from cool off-white shades, through warmer neutral mid-tones to the very deep and mysterious', says design expert Justyna Korczynska. And the neutrality of white can be mixed seamlessly with all kinds of tones, so you can enjoy picking a colour which suits your style.
Pastel yellows, ocean blues and warm pinks are just some of the colours you could mix into your bedroom colour scheme.
8. Paint a wall - or two - grey
The best grey paint for walls can be a nice element in a grey and white bedroom, especially if you're alternating grey and white between walls.
Choose a grey with warm undertones so that it matches any white elements seamlessly. 'When picking greys for your walls, use white on ceilings and woodwork that has some of the same pigments so that the contrast is more subtle,' advises Aaron Markwel, a colour expert from COAT. You'll wind up with a beautifully serene colour palette perfect for making the bedroom feel like a sanctuary.
9. Layer different shades of grey on the bed
Use the bed to cement your chosen colour scheme into the room, as it's a natural centrepiece and ideal for tieing everything in together.
There are no limits to the layers you can add to the bed, especially if you have space in the wardrobe or an ottoman to store your cushions and blankets in when you sleep. So have fun with combining multiple grey and white shades together, they'll complement each other beautifully. It is also a great way to get that 5-star hotel effect with minimal effort, and maximum comfort.
10. Introduce lots of texture
You can easily accidentally create an overly cold atmosphere when using grey and white if you select shades with blue undertones. However, introducing lots of texture will help prevent the palette from becoming too plain and cold.
Simply adding a fluffy grey rug to your carpet or wood floor can work wonders in upping the cosiness factor. Incorporate a mixture of textiles in your bedding, and cosy up an armchair with a knitted throw blanket and cushion.
What colours go well with a grey and white bedroom?
As two neutral shades, grey and white can accompany a whole host of other colours, from yellows, pinks and oranges, through to deep purples, blues and greens.
'For a dramatic look, pair grey and white with layers of dark, moody tones like aubergine or midnight blue', says interior expert Jodie Hatton. 'Or if you'd like to incorporate a fresh look, infuse the palette with a lighter, softer shade that glows, like a warm pink or golden yellow.'
Pastel shades would be in keeping with the relaxed, minimal vibe of the white and grey duo, but you could mix things up by adding a splash of bright orange or red to the mix. According to Justyna Korczynska, darker greys work well with vivid pops of colour. 'Darker charcoal tones are the perfect strong background for small amounts of brighter colour, like chartreuse or mint.'
Does grey and white go together in the bedroom?
Given the bedroom's role as a safe space to unwind in, the soft colour palette of grey and white is ideal for creating that sanctuary-like atmosphere.
'Neutral tones in the bedroom such as grey and white offer the perfect furniture palette to create a relaxing retreat to unwind in', says Sophie from Crown Imperial.
Little Greene's Creative Director agrees. 'When looking for bedroom decor ideas, we should be considering muted tones, warm neutrals, deep restful colours and luxurious patterns for a soothing space', says Ruth Mottershead. The soft hues of grey and white are serene and tranquil, as well as timeless, so your bedroom won't feel outdated in a year or two.
Get the Ideal Home Newsletter
Sign up to our newsletter for style and decor inspiration, house makeovers, project advice and more.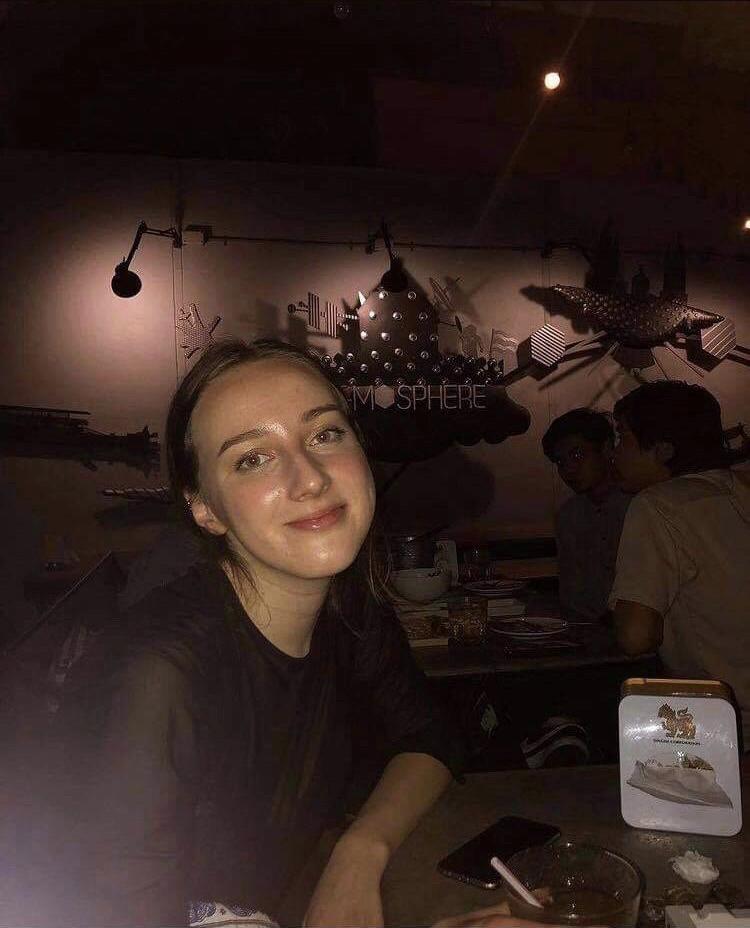 Katie Sims has been writing for Ideal Homes since spring 2022. She qualified from her Master's in Media and Journalism in 2021 and has been writing freelance since. She has worked on Ideal Home's ecommerce team where she researched the best home products on the market, and on the news team, researching the latest trends for feature pieces.