How to make a bedroom look expensive
Is anyone in the mood for a bedroom makeover?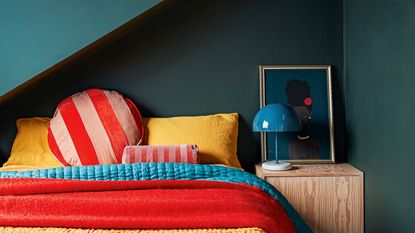 (Image credit: Future PLC/Jon Day)
In the midst of a cost of living crisis, we're all looking for ways to live a champagne lifestyle on a lemonade budget. And this means that you'll have to get creative with your bedroom ideas if you want to make your bedroom look expensive on a budget.
But have we ever failed you with easy DIY ideas before? Nope, didn't think so! We've decided to reach out to some of the best interior designers and experts in the bedroom decor field, and with their knowledge, we've pulled together a list of tips and tricks to turn your bedroom into one you'd see on the covers of magazines (you know, like this one) without having to splash the cash.
Yes, whether you're obsessed with the 'quiet luxury' trend or you just want to give your bedroom a little TLC, there are so many ways to make your bedroom look expensive on a budget. In fact, some of the tips in this guide are so budget-friendly.... they're completely free!
How to make a bedroom look expensive on a budget
'The key to creating an expensive look is not down to how much you spend, but how well you design and coordinate the elements in your bedroom,' explains Eric Bramlett, founder of Bramlett Residential. And we've decided to put together the best design ideas that'll transform your bedroom into a luxurious retreat without breaking the bank.
1. Keep the room clutter-free
It doesn't get much cheaper than a freebie, right? It won't cost you a thing to keep your bedroom clutter-free, but it will have a big impact.
Ava Wilson from Unclutterer suggests that we should all follow the same rule when it comes to decluttering. 'Embrace the philosophy that less is more. This means evaluating the necessity and aesthetic value of each item in your bedroom. Ask yourself if each item serves a functional purpose or brings you joy.' If it doesn't, throw it away or donate it to charity.
However, this doesn't mean that you need to get rid of everything in your bedroom and sleep in an empty yet expensive-looking shell. It just means that you should be smart with the things that you want to keep.
For dresser tops, 'Use decorative trays to group items together, making them look intentional rather than cluttered,' explains Ava. 'A small vase with fresh flowers can also add a touch of luxury.'
And when it comes down to it, you should also maintain a daily routine if you want to make your bedroom look expensive. 'Make your bed daily, and put away items immediately after use. This prevents clutter from accumulating.'
2. Layer your fabrics
The age-old trick of layering fabrics can add an immediate sense of luxury to your bedroom. And if you have spare cushions or throw blankets lying around, you might not even need to spend money.
But if you do have the capacity to spend a little money, buying cushions, curtains, throw blankets and rugs in a similar colour palette will instantly upgrade your bedroom and make it look way more expensive than it is. And at Ideal Home, we're particularly fond of adding a rug to the bedroom.
The team at Ruggable happens to agree. In fact, they would advise anyone looking to make their bedroom look more expensive on a budget to opt for the layered rug look. They commented, 'This technique can be used to trick the eye into adding depth and dimension to your bedroom.'
'Start with a larger, solid-coloured rug as your base and then place a smaller, patterned or textured rug on top. This creates a visually appealing contrast that exudes luxury. You can also position the rug slightly under the bed, allowing it to spill gracefully into the room, enhancing the space's appeal.'
3. Embrace colour drenching
While there's no doubt that maximalism can make a bedroom look incredibly expensive, it can also make a room look cheap if poorly done.
That's why Anna Elkington from Melody Maison suggests sticking to similar colour schemes when making your bedroom look expensive on a budget - a trick often called colour drenching.
'Rooms that incorporate a range of different colours with no clear pattern have the potential to seem busy and overwhelming,' she explains.
'Luxurious spaces are often organised and symmetrical, so a harmonious colour scheme works wonders,' she continues. So, choose your colour palette and then work around that. And don't worry about painting too much, either.
'When colour drenching a room, don't forget to paint the ceiling, especially in the bedroom, as this will envelop you in colour and help to gently awaken the senses in the morning,' says Emma Bestley, Co-Founder and Creative Director of YesColours.
4. Upgrade your storage options
We already know that clutter can take away any chance of making your bedroom look expensive, but what do you do with that clutter?
Well, upgrading your bedroom storage options is a good start. Eric Bramlett says, 'Invest in low-cost storage solutions like shelves, under-bed storage, or decorative boxes to keep things organised and out of sight.'
And what we love about storage options at Ideal Home is the fact that these can serve both a practical and an aesthetic purpose - especially when it comes to shelves. Not only can you fill shelves with storage boxes to hide general bits and bobs, but you can also use the visible aspects of the shelves to incorporate expensive-looking accents.
In fact, the 'Triangle Method' is often used by interior designers to organise shelves. 'The base of the triangle should be your main anchor point,' says Jonathan Clark, Creative Director for Shelved. 'Then, use height, colour, and texture to create points up from there.'
'By arranging items at various heights in a triangle formation, you can create visual interest and impact with the look of your shelves.'
5. Add in an accent armchair
If you want to give your bedroom that expensive, hotel-feel to it, you need to think about what all hotel rooms have. And you can guarantee that most hotels have an accent armchair in their rooms.
'Bedroom armchairs are by far one of the easiest ways to inject some luxury into your space. Creating a multifunctional area dedicated to curling up with your favourite book or binge-watching your favourite TV shows leaves bedrooms feeling more like a hotel getaway rather than just the place you sleep,' explains hotel linen experts, Richard Haworth.
You don't have to spend a fortune on an accent armchair, though. We guarantee that you'll be able to find gorgeous pieces at your local charity shop, car boot sale, or vintage emporium. It might need re-upholstering, but this can be relatively cheap in comparison to buying a brand-new armchair. And it can allow you the chance to make a fully bespoke and expensive-looking chair that nobody else has.
6. Upgrade your hardware
When we talk about bedroom hardware, we're talking about the handles on your wardrobes and bedside tables and even the main door handles. But how many of you are guilty of sticking with the same hardware that came with your furniture when you first bought it? Don't worry, you're not alone.
'Hardware can be one of the last things we consider when refreshing a room, but such a simple change can have a truly transformative effect,' says Ryan Calvert, product manager at Hiatt Hardware.
Yes, in Ryan's eyes, everyone should be upgrading their hardware if they want to add an expensive essence to their bedroom. And it seems as though there's one particular material that will make your bedroom look more luxurious than others.
'Metal accents can make your space appear more expensive - gold, antique brass and satin nickel are popular finishes for this space. For those who believe minimalism exudes luxury, matte black accents are a great option as they bring a touch of graceful and simplistic modernity to the space.'
7. Focus on your bed
Your bed is arguably the biggest piece of furniture in your room, making it one of the best places to focus on when making your bedroom look expensive on a budget. After all, you don't have to buy a pricey bed frame to make your bed look fancier. All you have to do is add a few little touches here and there.
To do this, work from the top down. And Rachael from Linen Connect says, 'Consider investing in a statement headboard. You can find affordable options or even make your own with some DIY skills.'
Then, you can focus on the bedding itself - especially if yours is looking old and tired. For this step, Rachael suggests following in the footsteps of 5-star hotels, which often use satin stripe sheets. And while this type of bedding looks expensive, it's not actually expensive.
'The combination of the satin weave and the stripe pattern gives satin stripe bedding a luxurious and upscale appearance. It has a soft, silky texture that feels smooth against the skin and has a subtle sheen that adds an elegant touch to your bedroom decor.'
8. Jazz up your glass
When trying to make your bedroom look expensive on a budget, you probably forget about the glass. This could be the glass in your windows, the glass in your wardrobe cupboard doors, or even the glass on interior doors.
But adding a new dimension to an often one-dimensional piece of glass can instantly add a touch of class to a room, especially if you opt for fluted glass - something that is identifiable by its vertical grooves and ridges. Of course, this isn't an option if you want to stick to a budget.
'A fluted style window can often come with a hefty price, not to mention the upheaval of having it fitted, says Joanna Baumard, Co-Founder of Purlfrost. 'Thankfully, that's where window film coverings come to the rescue.'
'Not only are they affordable and easy to install, but you'd never guess the glass wasn't an original. This stylish update can be used in almost every room in the home. It works great at adding privacy to onlooking neighbours or used on internal doors or cabinetry to create a designer look at a fraction of the price.'
This is also a great option if you're a fan of period features and want to get the stained glass window look on a budget.
9. Add in some greenery
There are houseplants to boost productivity, and there are even mood-boosting houseplants, but what you might not realise is that there are also so many cheap houseplants that will instantly make your bedroom look more expensive. In fact, it's a good idea to take a leaf (yes, pun intended) out of a hotel's books - as you'll find houseplants in almost every fancy hotel room in the world.
'Plants can help to infuse an air of opulence into your space without hurting your wallet,' says Alex Tinsman from HowToHouseplant. 'Begin by selecting the right plants; opt for leafy varieties like fiddle leaf figs or monstera, renowned for their elegant foliage.'
'Alternatively, consider flowering plants such as orchids or peace lilies for an added touch of sophistication.'
But you might not need to buy new houseplants if you already have some around the house. In fact, it's incredibly easy to propagate monstera, and once it's fully grown, you can jazz it up with an expensive-looking pot.
'You can really elevate the appearance of your plants by housing them in stylish containers that blend with your bedroom's decor. Metallic finishes, matte ceramics, or even ornate planters can also help to lend a touch of luxury,' explains Alex.
10. Switch up your lighting
If your bedroom is still rocking the lampshade you bought when you first moved in, it could make your sleeping space look old and tired. But you'll be happy to know that, instead of renovating your whole bedroom to make it look more expensive, you could just switch up your bedroom lighting.
'It's important to think about light fixtures,' says Tara Gilson from Uber Interiors. 'A pendant light or two could be installed without breaking the bank. These hanging lights really help class up the room, especially when teamed with the surrounding furnishings and colours.'
But that's not the only option you could choose. In fact, Jamie Moxey at Dusk Lighting suggests following the approach that many hotels use.
'Hotels typically use a combination of ambient, task, and accent lighting to create a cozy and luxurious atmosphere,' he says. 'To achieve this, consider incorporating different types of lighting in your bedroom.'
This could include wall-mounted lights, task lighting such as reading lamps or desk lamps, and accent lighting such as LED strips. Whatever you choose, it's important to remember that the colour of your bulbs can quickly turn your bedroom from chic to cheap.
'Use warm white or soft white bulbs (around 2700-3000K) for a cosy and inviting feel. Avoid harsh, cool-white lighting,' Jamie urges.
11. Add in some artwork
Walk into any hotel room - whether that be a Premier Inn or The Savoy, and you'll find artwork on the wall. But a common misconception about artwork is that you need to spend a lot of money to make it look expensive.
And while you could spend oodles of money on an original Banksy, you'll be happy to know that you don't have to. In fact, you can create your own artwork incredibly easily. But if you need a little guidance, you could create your own artwork using pressed flowers.
Igor Podyablonskiy, flower expert and florist at My Flowers, says, 'I like to think of flowers as pieces of jewellery for your room. Using the flowers in a floating frame offers a really elegant piece of wall art, too.'
'Unlike standard frames, floating frames use two clear panels of either glass or acrylic, which house the preserved flowers in. It gives off the illusion that the frame and flowers are floating. For best results, I would strategically place them on walls under atmospheric lighting to further accentuate the beauty.'
You could even use this DIY artwork on a gallery wall if you wanted to.
12. Change the flooring
Trying out a new bedroom flooring idea doesn't have to break the bank - but it can completely transform a space. Of course, the most important thing is that you make sure you choose the flooring that works best for the bedroom environment (for example, sisal carpet can often be considered too harsh for a cosy bedroom), but you also need to make sure that it works aesthetically for your space.
'The right flooring can really make or break a space,' says Natalie Mudd, Creative Director at The Wood Flooring Co. 'We believe that nothing beats the classic beauty and elegance of wood flooring, especially in the bedroom.'
Of course, Natalie understands that classic wood flooring won't always suit everyone's budget, which is why she has also offered a cheaper alternative. 'Offering luxury underfoot, engineered wood is a great alternative to solid wood flooring whilst also being more competitive on price,' she says.
But if you already have wooden flooring and just want to update it, Natalie recommends changing up your 'skirting boards, scotia beading and trims to achieve a professional, premium finish.'
How can I make my bedroom look bigger and more expensive?
There are so many ways to make your bedroom look bigger and more expensive, and in most cases, the best way to do this is to focus on the smaller details.
Instead of buying all-new furniture like a new bed or new wardrobes, focus on updating the smaller items you already have. You could opt to upgrade your bedding and add layered fabrics to make it look luxurious, or you could focus on switching up the lighting to make your bedroom less clinical and more chic.
Whatever you choose, it's important to realize that you don't have to spend a huge amount of money to make your bedroom look more expensive. And, sometimes, simply moving around your furniture and playing around with different layouts could make a bedroom look both bigger and more luxurious at the same time.
What adds luxury to a room?
To make a room look more luxurious, you first need to take a step back and take a long, hard look at your room. By doing this, you can figure out where you're going wrong. Is there too much clutter in your room? Is your practical furniture overpowering the decor? Are your furnishings old and tired?
When you do this, you can figure out what you need to change. This doesn't have to cost you a fortune, though. Sometimes, simple changes to your bedding and storage solutions can solve some of the problems that are making your room look cheap rather than chic.
Of course, you can also get creative with a fresh lick of paint or by adding in new pieces of furniture. But all in all, it depends on the space that you're working with.
Get the Ideal Home Newsletter
Sign up to our newsletter for style and decor inspiration, house makeovers, project advice and more.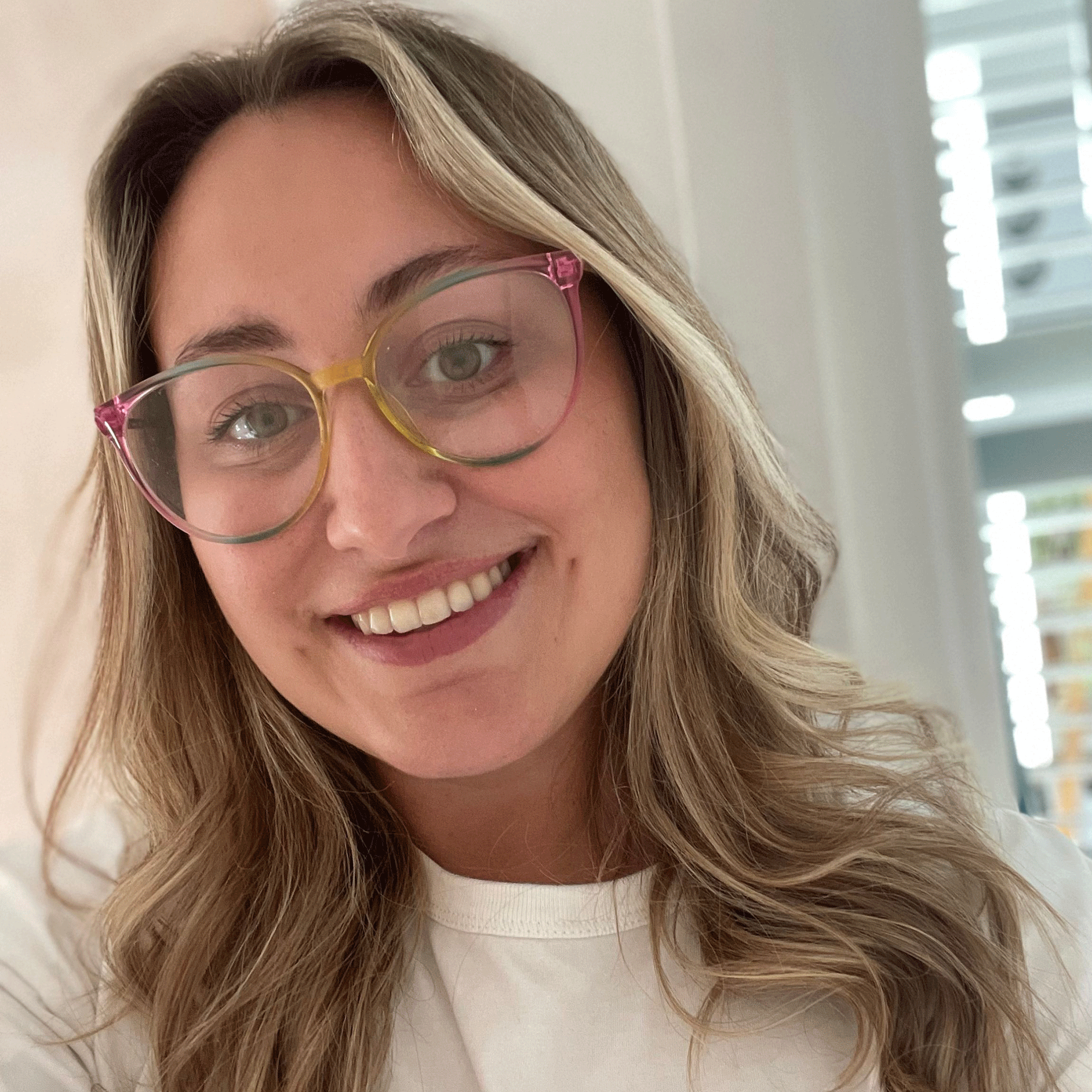 Lauren Bradbury is a freelance writer and major homes enthusiast. She graduated with a Bachelor's degree in English and Creative Writing from the University of Chichester in 2016, before dipping her toe into the world of content writing. After years of agency work, writing everything from real-life stories to holiday round-ups, she decided to take the plunge and become a full-time freelancer in the online magazine world. Since then, she has become a regular contributor for Real Homes and Ideal Home, and become even more obsessed with everything interior and garden related. As a result, she's in the process of transforming her old Victorian terraced house into an eclectic and modern home that hits visitors with personality as soon as they walk through the door.