Bedroom lighting ideas - 20 ways to create the perfect ambience
Ensure a calming space to relax and unwind, plus promote great sleep too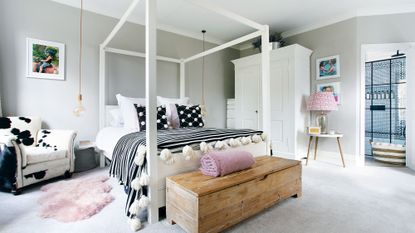 (Image credit: Future PLC)
Your decor can be flawless but if the lighting's not right, the mood won't be either. To discover the best bedroom lighting ideas, you first need to understand the different types of lighting in a space. The most common three types of lighting are task, accent and ambient, all with different roles to play.
Getting the balance right between these lighting types, sources and styles can be tricky in a bedroom, but as a rule of thumb, remember that task lighting is directional lighting; accent lighting is used to illumine furniture and features and ambient lighting adds atmosphere and creates the mood.
"Bedrooms are practical as well as relaxation spaces, so plan your lighting accordingly. Use a mixture of task, mood and accent lighting to create a layered scheme that will work at any time of day and across the seasons - cosy in winter, light and airy in summer," advises Peter Bowles, founder and MD at Original BTC
And when it comes to getting a good night's sleep, lighting is key too. You don't want to be spending time in a room full of harsh lighting just before you switch off to sleep, or have to flood the room with light every time you get up for the bathroom in the night. Making sure you have different light levels for different parts of the day and night is integral.
"Light affects us in various ways — including physically. Melatonin, the hormone that helps us fall asleep, is vital to our internal biological clock and is affected by the light surrounding us. White and blue light has a particularly strong effect on our melatonin levels: cool light suppresses the hormone's production and makes us feel more alert and energized. Red-toned lights, which generally have a colour temperature similar to candlelight and sunsets, are best used to help you ease your body into its natural sleep cycle," explains Giuliano Ghidini, Commercial Leader at Signify UKI
Bedroom lighting ideas
The bedroom lighting that you decide on will depend on the size and design of your room and on your preferred decorating style. In a very small bedroom, for example, wall-hung lights will tend to be preferable to table lamps as you may not have the space for bedside tables. In a more traditional scheme, classic sconce-design wall lights with silk or glass shades might be preferred over angled, adjustable styles in stainless steel or chrome, which are best suited to more contemporary decorating schemes.
Larger bedrooms will naturally allow for larger lamps - look at floor-standing versions that you could position in corners or behind bedheads or bedside tables. Fitted storage headboards may be suitable for built-in spotlights, while open shelving above a headboard is the perfect perch for clip-on reading lights.
1. Opt for lights that don't distract
If you've chosen a show-stopping wallpaper in your bedroom, you won't want it covered up by large bedside lamps. So choose a design with a glass base, so that your feature wall can still be visibly seen. Pair this with a shade that compliments the wall colour behind them and your beside lamps will help create a stunning bedroom scheme.
2. Add a pop of colour
Choose a bedside lamp that features a pop of colour, to add warmth and vibrancy to your bedroom. Try to match it with an accessory or two elsewhere in the room, to tie the whole look together and keep your bedside table as clutter free as possible as not to distract from your lighting choice.
3. Match your hardware to your lights
In this room, the homeowner has chosen to go for smart brass wall lights which compliment the striking teal shade used on the walls and furniture. But she hasn't stopped there, and has matched her hardware, including light switches, plug sockets and door handles, to the same finish too, which unifies the look. In such a vibrant room, simple brass and glass wall lights don't fight for attention, but merely enhance the overall look.
4. Use a mirror to bounce the light further
In dark corners or if you bedroom has little natural light, use a mirror hung behind your bedside light, to bounce the light further into the room and illuminate the space. These beautiful mercury mirrors have an antique effect that matches the style of the room and don't distract from the decor. As well as a simple bedside lamp on the table, the homeowner has also chosen to fix an accent light above the mirror to create a feature of it and add another level of glow to the room.
5. Make your lights the star of the show
Rather than trying to seamlessly match your bedroom lighting to your decor, how about you make the lights the star of the show instead? Opting for vibrant yet petite wall lights, cleverly draws your eye to the bed, so would work perfectly in a guest bedroom where you want your guests to be comfortable.
6. Save space with ceiling hung options
If you've no space for bedside tables, and therefore no space for bedside lamps, opt to hang striking pendant lamps from the ceiling either side of your bed instead. Not only does this free up floor space (and plug space), it will create an attractive, symmetrical feature in your room. Ask your electrician to wire each light on a different circuit so you can control each lamp separately, ideal if you want to stay up reading, but your partners wants to catch up on some kip.
7. Go big with a pendant light
If your bedroom is blessed with high ceilings, make the most of the space and super-size your pendant light. Not only will it create a feature in your bedroom, it will fill the space to make the room feel cosier and less stark, plus if you go for a rattan shade similar to this one, it will create beautiful patterns on you walls when the bulb is switched on.
8. Install wall-hung bedside lighting
If you don't have space for a bedside lamp, consider opting for a wall hung lamp. This dark shaded number will cast a cosy glow over the bed at nighttime, providing just enough light to read a few pages of a book before heading to bed.
9. Hang fairy lights
Cast a comforting glow in your bedroom. Give fairy lights a permanent home and they'll add a magical glow to any space. Fairy light ideas are the perfect solution if you live in a rented property and don't have the freedom to decorate. This set of fairy lights twinkles like stars against the midnight sky tones of the wall.
10. Opt for a table lamp with a patterned shade
A striking lampshade in a bold floral pattern draws the eye in this eclectic bedroom. The strong geometric design on the walls is carried through to the accessories and soft furnishings. While the navy blue accents help to unify the room.
11. Illuminate with LED lights
LED spotlights have been built into the frame to illuminate this vanity mirror, perfect for grooming and make up application. Here, the black-framed mirror with LED lights is a direct reflection of the framed prints on the opposite wall.
"Remember to illuminate areas such as dressing tables, wardrobes and reading nooks where more focused task lighting is required," advises Peter.
12. Make the most of available space
If you only have space on one side of the bed, then consider an adjustable wall-hung lamp. This lamp has a long arm that can be angled to make it easy to read or perform a variety of tasks when the main light is off.
13. Make a statement with an exposed bulb
Bedroom lighting doesn't need a fancy lampshade to make an impact. In this guest room the bare bulb in this white washed fisherman style light is small, but packs a punch. It works beautifully with a coastal theme, however when choosing a bulb be careful to opt for a low wattage bulb for a softer glow.
14. Multi-task with an adjustable main light
In a small room you want to use as few lights as possible to avoid cluttering the space. In this room instead of opting for a traditional central light, an adjustable lamp can be pulled up and down to illuminate different parts of the room. While this means bedside lamps aren't essential, you can still add in a few decorative lights if you have the space to spare.
15. Hang lights in a cluster from the ceiling
Wall-mounted or ceiling-hung bedroom lighting is particularly practical as it leaves you with more floor space to use for furniture, as well as access to the bed, drawers and cupboards. In this space three bedroom lights have been hung together to create a focal statement in a relaxed bedroom scheme. To get the position absolutely right, first position your bed.
16. Flank the bed with pendant lights
A combination of pendants lamps is used to light this rustic bedroom. A large overhead light illuminates the whole room, while two smaller matching pendant lights hang at eye level over the bedside tables. These lower hanging lamps create a soft relaxing glow perfect for when you're getting ready to drift off.
17. Mismatch bedside lamps
If there isn't space for matching bedside tables, consider opting for different styles of lamp to flank the bed. In this room, the top of a dresser has been turned into a bedside table, providing plenty of space for a traditional standing lamp. While on the other side, the light has been wall mounted to free up space on the smaller built in bedside table.
While the styles might not match, the colour and shape of shade match perfectly, helping to hold the room together.
18. Add visual interest with a sculptural lampshade
A sculptural pendant light in a soft putty colour works with the earthy green palette of this bedroom, adding a layer of visual interest. The soft rosy glow provided by the shade will help emphasise the sensory appeal of the relaxed linen sheets and waffle knit blankets used to create a sense of calm and peace in this rustic bedroom.
19. Light an alcove with wall sconces
An alcove in a bedroom can be the perfect space for a bed, but it can leave you lacking in space for a bedside lamp. Invest in wall sconces flanking the bed to illuminate the space. They are a space-saving way to provide additional illumination in this cosy alcove and evoke a sense of nostalgia in the pretty bedroom.
20. Combine different lighting effects
In this room the different styles of lighting work together beautifully. They white simple lamp shade will cast a lovely bright glow over the whole room. In contrast the black wall sconce discreetly melts into the dark blue wall of this glamorous bedroom. It is perfectly places to offer a simple reading spotlight over the bed.
"Consider different types of light fitting, not just the light they provide. Wall-mounted lights are great space-savers in small, low-ceilinged rooms and are ideal for creating a clean, boutique hotel look,' says Peter.
What type of lighting is best for bedrooms?
There are three types of lighting to consider in the bedroom ambient, accent and task lighting. Ambient lighting serves the same function as natural sunlight, bathing your entire bedroom in light. Accent lighting highlights visual features and task lighting makes light work of reading in bed. Your bedroom should be a place to relax, so make sure your lighting scheme reflects that.
While most bedrooms will need an all-over ambient pendant light alongside task lights that you can operate from the bed. Don't let this stifle your creativity when it comes to opting for clever lighting solutions in smaller bedrooms.
Giuliano says, 'A bedside light is not only functional but can set the mood for bedtime, too. Having a smart bedside table lamp means you can tailor the lighting to your individual sleep schedule. Read a book or finish your nightly routine in light that's customised for you — without disturbing anyone else."
Just be sure to pick out styles that you love and that you will appreciate every time you wake up to them.
How bright should a bedroom light be?
When it comes to bedroom lighting it needs to serve two purposes. On the one hand it needs to be bright enough to offer functionality, for example, in a wardrobe or as a reading light. However, it also needs to offer softer atmospheric lighting to promote relaxation.
'Ideally, your bedroom light should be adjustable,' says Debbie Drake, head of design at Dunelm. 'This allows you to achieve bright light in your bedroom during the day, when you are getting up and dressed, putting your make up on or organising your desk.'
'However, in the evenings adjustable lights will allow you to dim lighting to a relaxing, ambient level with focused light where you need it, for example above your vanity mirror, or as an angled bedside light for reading.'
How can I improve existing bedroom lighting?
Light bulbs play a big part in bedroom lighting. Bulb that gives out a blue or white light will inhibit sleep, which is not what you want in a bedroom. While a warmer yellow bulb will help promote relaxation. So transforming your lighting scheme could be as simple as a bulb swap.
'A great way to improve existing lighting in the bedroom is to add a dimmer switch and dimmable bulbs,' explains Debbie
How should I choose a ceiling light for a bedroom?
When selecting a ceiling light you need to consider not just it it will cover the bulb, but how it will diffuse light. You want something that will help create a relaxing glow, but not dim the bulb too much.
It is also important to remember that you will mainly be viewing the light from below when lying in bed, rather than when you are standing up.
'Choose soft and warm light in the bedroom. For example, we suggest a dimmable ceiling light to create brightness to find your clothes or dimmed light to wind down after a long day,' says Giuliano.
What is the best lighting for low ceilings?
'The best lighting for low ceilings are spot lights within the ceiling,' says Debbie. 'Another good option is to use standing lamps and wall lights for soft, ambient light.'
Get the Ideal Home Newsletter
Sign up to our newsletter for style and decor inspiration, house makeovers, project advice and more.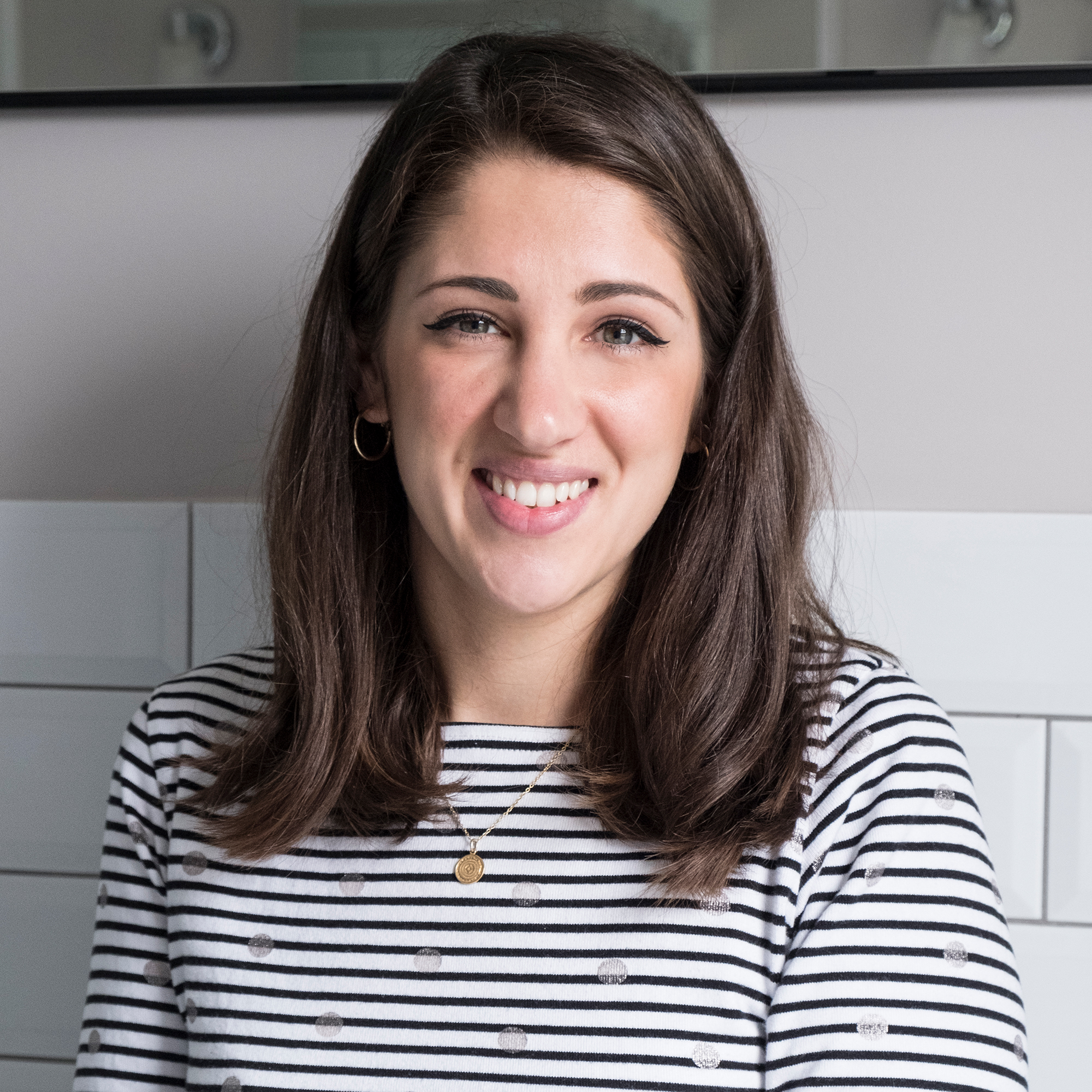 Holly Walsh has been Content Editor at Ideal Home since 2021, but joined the brand back in 2015. With a background of studies in Interior Design, her career in interior journalism was a no-brainer and her passion for decorating homes is still as strong as it ever was. While Holly has written for most of the home titles at Future, including Livingetc, Country Homes & Interiors, Homes and Gardens and Style at Home, Ideal Home has always been her ideal home, and she can be found sharing her expertise and advice across both the printed magazine and the website too.