Thinking of sending your kid off to uni with a mini fridge? Here are 5 safety guidelines to consider
Before packing a mini fridge for your uni-bound child, consider these crucial safety tips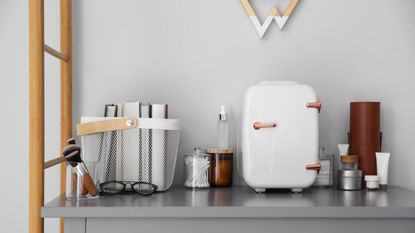 (Image credit: Getty Images)
Last week was A-Level Results Day and it comes as no surprise that your soon-to-be uni-bound child is itching to step foot on campus grounds. While you may have the general uni essentials on lock already, there are probably a couple of floating things you're considering adding to your kid's packing list – and a mini fridge, in particular, might just be in the question.
Can you have a mini fridge in your uni room? While your child may have the absolute pleasure of sharing a kitchen in first-year student halls, the risk of sharing with strangers comes with the possibility of their favourite refrigerated snacks and drinks getting nabbed.
Not to mention, if you have a child who's in their self-care and skincare era, they may also appreciate having a mini fridge in their uni room to keep their go-to products chilled to the touch in time for their daily routine (in retrospect, it's something I wish I brought to university now, for the exact same reason).
Can you have a mini fridge in your uni room?
'Read into the university rules first, as each hall of residence will have its own guidelines, nevertheless, any appliance you consider taking should have a registered CE mark on it,' explains James Longley, managing director at Utility Bidder.
'This certification means a product meets health, safety, and environmental standards and won't catch fire when you plug it in.'
'Appliances such as sandwich toasters, electric razors, desk fans, mini-fridges and Bluetooth speakers are among the items that would commonly be deemed safe.'
So, there you go, your child's uni mini fridge dreams are covered.
However, just because your child can have a mini fridge in their uni room doesn't mean they shouldn't still consider some crucial safety guidelines to adhere to.
'Many university students may opt for bringing a mini fridge to university due to its convenience, but it's important to follow safety guidelines to ensure the safety of yourself and fellow students,' explains Rachael Kiss, marketing manager at catering and kitchen equipment supplier, Alliance Online.
5 safety guidelines to consider if you're bringing a mini fridge to university
1. Buy from a reputable supplier
'A mini fridge is required to operate 24/7 and it is important that it is used and maintained correctly,' starts Katie Martinelli, learning and development lead at fire safety course training platform, High Speed Training.
'Ensure your mini fridge has been purchased from a reputable supplier and has a UK plug. We would always recommend purchasing an appliance that has been manufactured fairly recently.' This is something to keep in mind when choosing where to shop for your kid's uni essentials.
'In addition, you should ensure that the fridge is well maintained and compatible with current fire safety standards,' adds Katie.
2. Size and wattage limits
'Ensure that the mini fridge you bring to university complies with any size or wattage limits set by your university,' urges Rachael.
'If you plug in an appliance and the wattage is exceeded, it may overheat and could become flammable. Some universities set restrictions on the size and power consumption of appliances to ensure this does not happen.'
3. Careful positioning
'Place the mini fridge on a flat, stable surface to prevent it from tipping over,' advises Rachael.
'Mini fridges can be top-heavy, so if they are not properly secured on a surface, or if heavy objects are placed on top of them, they can tip over and potentially cause an injury.'
Katie adds, 'Consider where your mini fridge is placed in your bedroom, ensuring that it is kept out of walkways and away from paper and any flammable materials.'
4. Ventilation
'Mini fridges often have coils on the back that need sufficient ventilation. Plus, some are equipped with gas-powered cooling systems that produce a small amount of carbon monoxide,' warns Rachael.
'The levels are typically low, but it's important to ensure there is adequate space around the fridge for air circulation to prevent overheating.'
5. Inspect the electric sockets
'Make sure to inspect the electrical outlets in your room, to make sure they are in good condition and can handle the load of a mini fridge,' urges Rachael.
'If you're choosing an extension cord, make sure it's rated for the fridge's wattage.' Especially seeing as an extension cord is a uni room essential, it pays to ensure you're getting the right one for the job.
Katie chimes in, 'Perform routine inspections of the electrical plug and socket to identify any signs of burn marks, occurrences of 'arcing' sounds (such as buzzing or crackling), blown fuses or excessive heat upon touch.'
'If you notice any of these, you should stop using the mini fridge immediately, turn it off at the socket and take out the plug.'
All in all, as long as your kid is adhering to these safety guidelines, opting for a mini fridge for their uni room may honestly be a better and safer shout than trying to take an air fryer to university.
Mini fridges are efficient and low-maintenance, and your child will probably thank you for sending them off with one for the times they're trying to avoid social interaction from a crowded (and/or dirty) shared kitchen for some quick bites.
Get the Ideal Home Newsletter
Sign up to our newsletter for style and decor inspiration, house makeovers, project advice and more.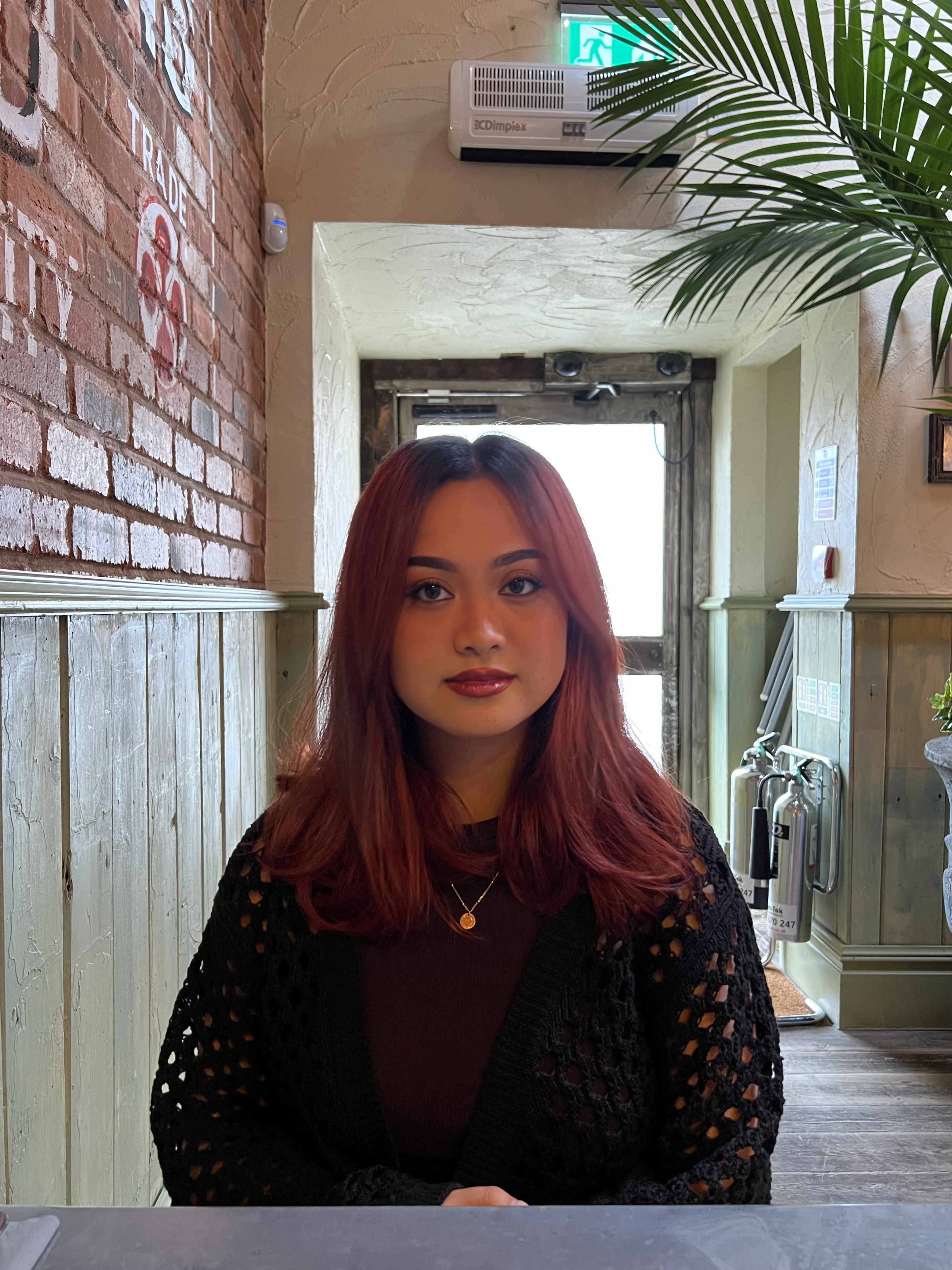 Jullia Joson is Ideal Home's Junior Writer. She's always loved all things homes and interiors, graduating with a bachelor's degree in Architectural Studies from the University of Nottingham in 2022. Previously, she was an Intern Editor for ArchDaily. Now focused on news stories, Jullia can be found down the TikTok and Pinterest rabbit hole scrolling through any new and upcoming trends, hacks, and home inspiration.