14 Christmas door decor ideas to greet guests with festive cheer
Give the outside of your home a taste of the Christmas magic with our round-up of seasonal decoration ideas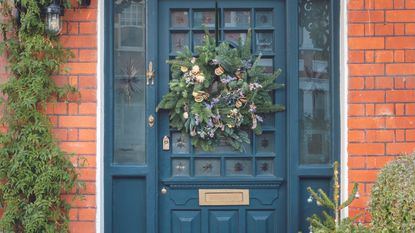 (Image credit: Future)
First impressions count, and your Christmas door decor ideas will set the tone for hosting guests over the festive period. Whether you want to keep things simple with a wreath that hints at the Christmas colour scheme inside your home, or you want to make your neighbours envious of your decadently decorated door, these ideas will inspire your seasonal decor.
Outdoor Christmas decor ideas take the spirit of the seasonal beyond the walls of your home and extend it to the whole neighbourhood, helping to spread the festive cheer. Kids will especially delight in the effort made to dress a front door, so include them in the installation for a fun-filled family afternoon.
Christmas door decor ideas
From traditional door wreaths to on-trend balloon arches, there's a seasonal decorating idea to suit all homes.
Making a festive first impression is a great way to set the tone for the rest of your Christmas decorating scheme. Decorating the exterior of a house also extends festive cheer to neighbours and those who pass by, an ideal way to offer season's greetings to the wider community.
Christmas ideas to dress the outside of your home will offer festive cheer for all who see it. Doors provide a blank canvas to add festive floral wreaths, twinkling fairy lights and characterful Christmas characters to welcome happy Christmas spirits to everyone who crosses the threshold.
1. Create a showstopping display with stars
Conjure up a glittering constellation of paper and wire stars for a contemporary take on Christmas wreath ideas. Use battery-operated lit stars to give it a sparkle well into the evening, and hang each one from long lengths of metallic ribbon.
Oversized baubles make a great statement too and these can be arranged on the ground for added festiveness.
The trickiest part of this look is finding a handsome pooch who will happily wear a party hat AND sit loyally outside your front door, but if you have a willing participant, it's worth the effort for the cuteness levels.
2. Keep it classic
Sometimes, simple is best. A simple wreath adds plenty of character to a front door, so don't feel like your Christmas door decor ideas have to be grand if that's not your style.
If you're going for a pared-back approach where the wreath does the talking, opt for fresh foliage that looks lush and bountiful. The more imperfect the better, so if you enjoy making your own wreath, or want to learn, it's the perfect opportunity to go to town with adding berries and foliage that gives your front door a handmade look.
3. Make use of baubles in an unexpected location
Make use of your door knocker with a seasonal flourish of beautiful baubles in indigo and amber hues, tied together in a cluster with pretty velvet ribbon. You'll probably find you have many baubles left over from decorating you tree, so this is a great budget Christmas decorating idea.
Remember to use shatterproof baubles if attaching directly to your door knocker, so that they don't cause any concern if they become untied, or fall.
Opt for baubles in colours that complement your front door, or for a really vibrant display, choose a cluster in a mixture of rainbow brights.
4. Craft a Christmassy corner
An asymmetric wreath is a sassy style statement. Create your own with chicken wire covered in a faux garland, fabric flowers and shatterproof baubles. Use faux garlands that have pre-lit battery-operated fairy lights for extra sparkle.
Attach a wire coat hanger to the back using cable ties, to hook the wreath on or over the door frame.
You could even add fresh flowers to your corner creation but be aware they might not last the whole of the holidays, so wait until closer to the big day to thread them in.
Extend your Christmas colour scheme to other areas of your front door and porch such as small potted trees, by decorating them with a few extra baubles and bows.
5. Big it up with balloons
The mighty balloon arch has become THE must-have detail for any Christmas party ideas and creates the perfect entrance for guests. Transform an inexpensive rose garden arch, £10.99, Amazon, into a balloon sensation, tying lengths of cascading red ribbons at each end which will billow joyfully in the wind.
Our top tip? This look is probably best saved for the days when you know you have guests arriving, as there'll be less chance of deflating balloons ruining the look.
Finish by decorating outdoor trees with coloured fairy lights to match the scheme.
6. Wrap the door with a bow
A growing trend is the vision of the front door wrapped in a giant bow as if being finished in the style of a perfectly wrapped present. It started as a popular celebrity trend but has now swept the nation as one of the most on-trend decorating practices for festive front doors, as well as the popular Christmas chicken wire technique.
All you need to wrap your own front door is two wide lengths of fabric, which you attach securely on the bottom and top, then both sides of the door – drawing pins should do the trick or a staple gun. Bring the ends together in the middle on the front of the door and tie a bow.
7. Add ornaments to a seasonal wreath
Cement the feeling of Christmas decorating by adding quirky ornaments and baubles to your front door wreath. Choose to brighten up a plain foliage wreath with decorations of your choosing – providing a great opportunity to add bold accent colours.
It also allows homeowners to tie a decorating scheme together, from inside to out. Simply coordinate the decorations with those inside on the Christmas tree to create a flow for your decorating scheme.
8. Set the scene
Create a festive showcase at your front to fully embrace seasonal decorating. Add lanterns to window ledges and steps to add ambience after dark. Dress the front door itself with a generous Christmas wreath, in a colour that coordinates with the rest of your chosen decorations. Decorate the windows either side of the front door with stickers or faux snow to add a whimsical touch to the setting.
Hang simple yet captivating paper ball decorations beside the front door to add an element of fun to the festivities.
9. Go oversized to add impact
It t'is but once a year, so why keep it tame?! Go for a dramatically oversized wreath to fill the front door to really make a statement with your decorations this year.
The only thing to consider if you're going bigger with the wreath, especially if it's real, it will weigh more – so ensure your source of hanging it can take the weight.
10. Adorn the door dried oranges
Fresh foliage is simply stunning for front door wreaths, offering colour and fragrance to greet guests.
This seasonal wreath decorated with dried oranges shows how impactful real foliage can be – even when it's not your typical spray of seasonal flowers. It adds the perfect spruce of colour without committing to a statement palette, making it great for those who enjoy a more rustic Christmas decorating scheme.
11. Welcome Christmas characters to the doorstep
You can't go wrong when you welcome cheerful Christmas characters to dress doorsteps. Although not technically a door decor detail, a light up figure will enhance the front door from by illuminating the doorstep or path leading to it.
'Add festive figures such as show-stopping light up reindeers or sliding penguins! Perfectly on trend this season and are sure to take centre stage in your display' says Amy Mason, Director of Product at Lights4Fun.
'For the Christmas holidays, our Swinsty reindeer family, £249.99, features an exclusive functionality, illuminating in 3 different shades of white. Dress your enchanting display for a Christmas to remember.'
12. Coordinate a colour scheme
For a sophisticated approach to seasonal decorating stick to one colour palette, matching the colour of your Christmas door decor with that of the front door. This elegant green front door is painted in Annie Sloan Chalk Paint in Amsterdam Green. The green colour is then echoed within a simple yet stunning rustic Christmas wreath.
The subtle decorating approach suits the house, showing that you can still create a stunning Christmas door decor idea without going OTT.
13. Decorate the porch with lights
Shine a light above your front door by dressing the porch with a net of fairy lights, £38.99, Lights4Fun, to offer full coverage. The smart web-like wire is easy to hang on the underside of a porch to create a blanket of lights, like stars, above to beautifully illuminate the front door.
14. Redecorate with a splash of colour
It's commitment, but perhaps you've been toying with the idea of repainting the front door for a while – Christmas might just be the perfect time!
'When picking a shade for your door, consider the existing surrounds. If you have a simple porch, why not consider going for a bolder colour,' suggests Matthew Brown, Sandtex Technical Consultant. 'Yet it if your door is surrounded by foliage or rustic stone opt for a subtler hue to blend in with the space.'
'At Christmas, Sadolin's natural wood stains are perfect for creating a timeless backdrop for the greens and reds in your wreath.'
How can I decorate my door for Christmas?
You can decorate a Christmas door in a number of ways. Firstly with a simple festive wreath, the icon of festive door decor. Lights are a brilliant way to add festive sparkle to front doors, to extend a warm welcome to guests. If your front door has glass panels in it, you could hang lights in the panels, use spray-on snow to decorate them or even use festive stickers to add decor.
Balloon arches are the decorating trend of the moment, adding wow factor to front doors in an instant. But you'll need a little patience (and a relatively still and dry day) to achieve this, so make sure to give yourself enough time to create it.
Outdoor lights are also big business for making the front of your home festive.
Frances Clements, Christmas Buyer at Homebase says, 'This time of year is wonderfully full of warmth and brightness. Outdoor lights and decorations are such a fabulous way to add Christmas cheer to not only your own home but for the community as well. This year we have extended our range of LED, energy efficient lighting and outdoor decorations to our largest selection ever, ranging from bright and colourful, bold statements, and fun inflatables to more traditional and subtle lighting styles. No matter what your taste, there will be something at Homebase for you this festive season.'
What goes on your door at Christmas?
While most of us in the UK traditionally think of hanging a wreath on our front doors at Christmas, this isn't the same tradition world wide. In America, the art of dressing your front door is huge in comparison to the UK with households going all out with their designs.
But with the rising costs of home energy and most of us expected to feel the pinch this Christmas, forking out on pricey decorations and lights but not be the best way to spend our hard earned cash. So keep things simple, utilise what you already have and get creative with our savvy Christmas ideas.
How do you hang Christmas decorations on the front door?
The best way to hang Christmas decorations on a front is firstly by doing so without marking or damaging the paint or door itself, because after they come down the door still needs to look good. A wreath door hanger is the best way to hang a wreath without causing damage. The design clips over the top of the door frame and provides a sturdy metal hook.
I personally fix mine with doubled up garden twine, to reinforce the strength to take the weight, then secure a drawing pin into the top of the wooden door frame. Push it in enough to be secure but lease enough pin exposed so you can wrap the twine around the pin head – to hold the wreath in place.
Get the Ideal Home Newsletter
Sign up to our newsletter for style and decor inspiration, house makeovers, project advice and more.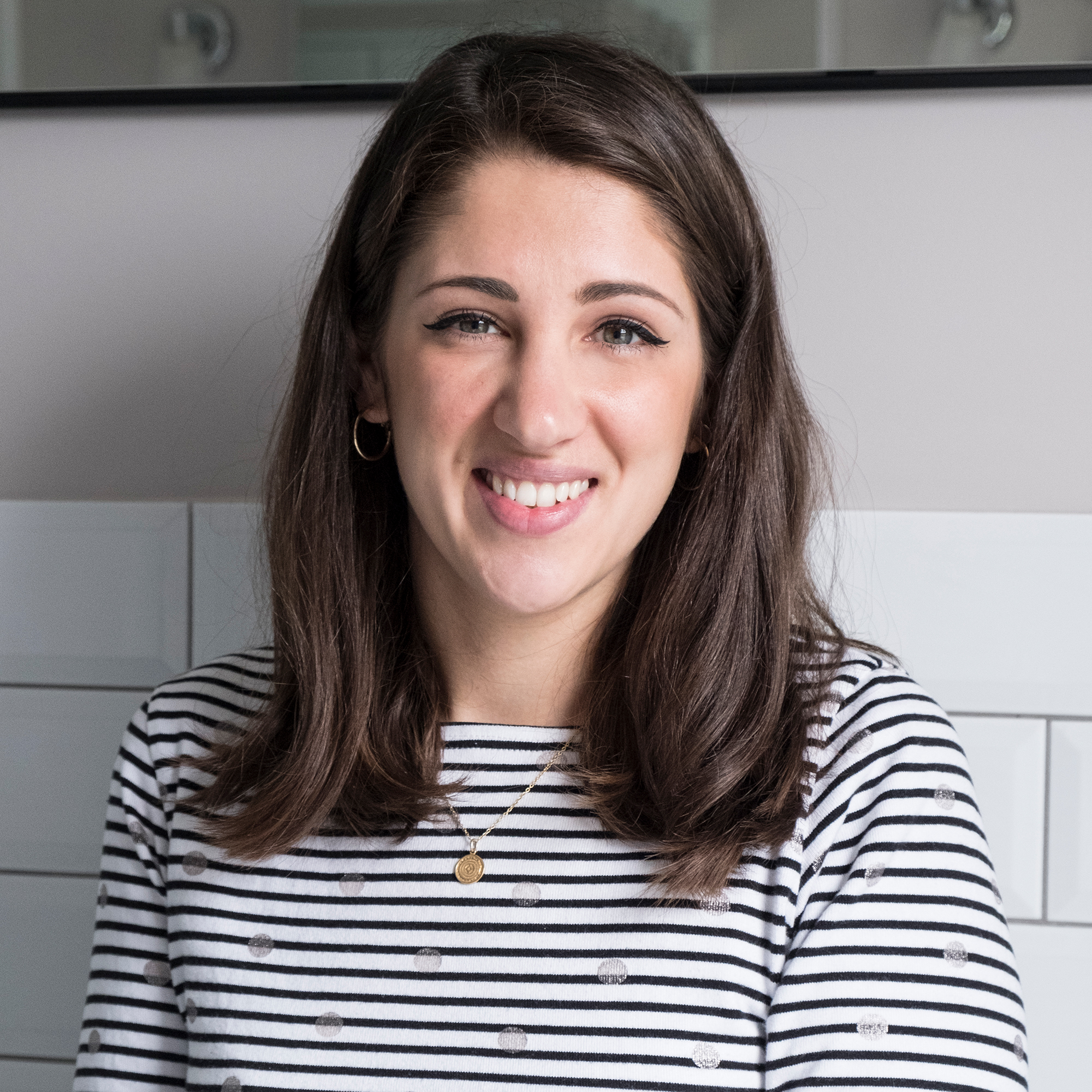 Holly Walsh has been Content Editor at Ideal Home since 2021, but joined the brand back in 2015. With a background of studies in Interior Design, her career in interior journalism was a no-brainer and her passion for decorating homes is still as strong as it ever was. While Holly has written for most of the home titles at Future, including Livingetc, Country Homes & Interiors, Homes and Gardens and Style at Home, Ideal Home has always been her ideal home, and she can be found sharing her expertise and advice across both the printed magazine and the website too.